A total of 93% of all online experiences begin with a search engine, making a dominant presence on relevant search engine results pages (SERPs) essential for driving traffic to your website. Unfortunately, it's not a problem you can throw money at with regards to buying ads, as nearly 80% of users ignore paid ads in search results. Your strategy isn't really complete without an organic traffic generation component, which requires that you use the best SEO tools you can get your hands on.
Too often when people hear about search engine optimization (SEO), they have a knee-jerk reaction thinking that it's too technical or complicated to implement. Though the nitty-gritty of finding success can get technical, the best SEO tools can help you fill in the blanks and provide support throughout the process.
By taking a hard look at your needs, and digging into the details on the best paid and free SEO tools on the market, you'll be able to decide exactly what's best for your business.
Depending on your budget, this can involve anything from a DIY free SEO tool approach to letting GoDaddy's expert team make things happen for you.
Related: Beginner's SEO guide for small business websites
5 best free SEO tools
Keyword research is the foundation of every SEO strategy. This research allows you to identify common and industry-specific terms and phrases that are driving traffic to SERPs.
These five free SEO tools can help:
Keyword Tool.
Ubersuggest.
Answer The Public.
Google Search Console.
Yoast SEO.
Many of the best free SEO tools have some relation to keyword research, helping you identify the particular phrases and words people are searching for on Google, Bing and other major search engines.
1. Keyword Tool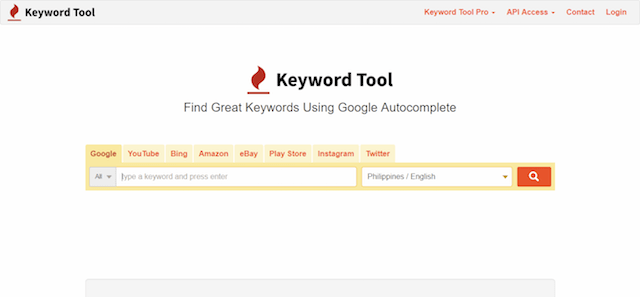 Keyword Tool, a free SEO tool that focuses on keyword research, prompts you to enter a short keyword phrase and designate a specific language from which to display results. It also allows you to choose what platform you want to research keywords for: including Google, Amazon, Instagram, Twitter and YouTube.
The suggested long-tail keywords supplied by Keyword Tool are generated using Google Autocomplete, providing up to 750 suggestions per seed keyword, arranged alphabetically.
The company also offers a paid version of the tool, which provides additional information about terms, such as search volume, competition and cost per click.
2. Ubersuggest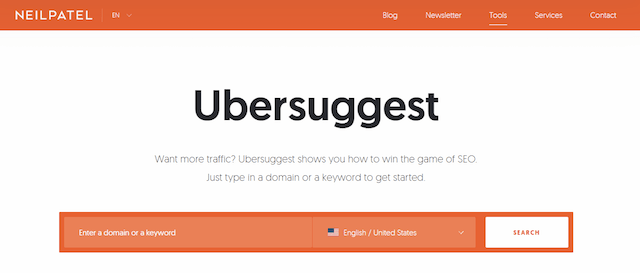 Previously an independent tool, Ubersuggest has been acquired by Neil Patel, who beefed up its features. The original version of Ubersuggest.io was similar to Keyword Tool but was slower and had fewer suggestions — making it a notably inferior product.
Today, however, Ubersuggest's keyword research feature includes three sections: keyword overview, keyword ideas and SERP analysis.
The keyword overview shows you the search volume of a keyword over the past 12 months. This allows you to see if the keyword is gaining or decreasing in popularity over time.
The keyword ideas tool is tied back to Ubersuggest's original functionality — providing keyword options based on Google Autocomplete and Google Ads data. This feature also allows you to see the breakdown of cost per click, SEO difficulty, and the paid difficulty for the keyword. Additionally, it provides the estimated visit count based on keyword ranking, as well as keyword filtering options.
SERP analysis gives you an overview of the top 100 sites that rank for the given search term. It's a particularly handy feature if you have known competitors, as it will allow you to get a better idea of what keywords are working for those websites.
Related: 10 ways to improve Google keyword ranking
3. Answer The Public
Many people go into the keyword research process seeking keyword ideas from Google Keyword Planner, but this is a mistake for organic search efforts. Google Keyword Planner shares Google Ads data, which is related to but doesn't correlate exactly to organic keyword rankings.
Answer the Public is a better place to start the process because it curates common questions asked by people on forums, blogs and social media platforms.
The primary advantage of this particular tool is that more than half of all search queries are for long-tail keywords (such as questions made up of multiple words), which narrow in on specific topics.
One of Answer the Public's best tools is the "vs. keywords." It's helpful because it allows you to compare how many people actually do searches containing two similar or completely different keyword phrases.
4. Google Search Console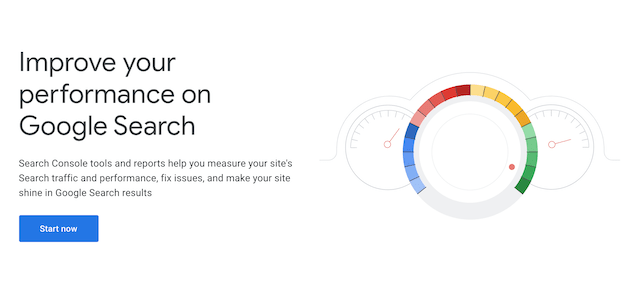 Since Google is the largest search engine in the world, it makes sense for them to provide some free SEO tools to help you measure your success.
Google Search Console, previously known as Webmaster Tools, is a free web service offered by Google. It allows webmasters to check indexing status and optimize website visibility.
The service provides a plethora of tools, including one that confirms that Google can find and crawl your site, which is how it knows if the content is relevant to a user's Google search.
It also helps you fix indexing problems, request re-indexing of new or updated content, show you which sites link to your website, as well as troubleshoot issues for AMP (accelerated mobile page), mobile usability and other search features.
Additionally, it allows you to look at Google Search traffic data for your site to determine, among other things:
How often your site appears in a relevant Google Search
How target search queries are actually ranking
How often searchers click through for those queries
There's no good reason not to use Google Search Console.
On top of everything else, it alerts you when Google encounters indexing, spam or other issues on your site.
Related: How to integrate Google Search Console with your WordPress site
5. Yoast SEO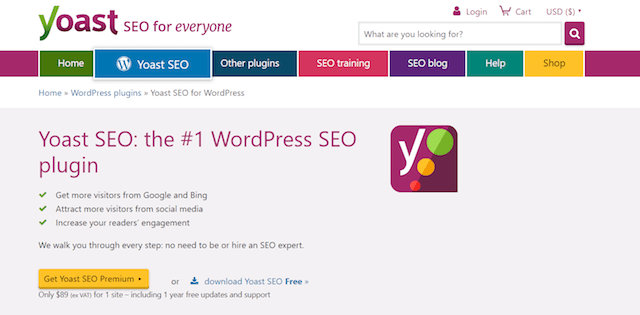 What best SEO tool list would be complete without Yoast?
Yoast is a must-have plugin for WordPress users.
It gives users suggestions regarding how to optimize pages or posts based on a target keyword.
Yoast SEO also performs various webpage analysis tests to remind you of important SEO tasks you might have overlooked.
Additionally, it generates XML sitemaps so that search engines can easily consume information about the URLs on your site.
Related: Critical steps for setting up the Yoast SEO plugin
Paid SEO tools
If you're serious about getting SEO right for your website, you'll need to consider paid SEO tools. Here are some of the best:
Ahrefs.
Moz.
SEMRush.
Screaming Frog.
Free SEO tools are great while you're getting your feet wet and getting a better grasp of exactly how important SEO is for driving traffic to your website. However, once you realize that top-flight SEO can make or break your business, it's time to upgrade to one of the best paid SEO tools on the market.
Note: All prices were current at the time of writing. Please check each website for the most up-to-date pricing.
1. Ahrefs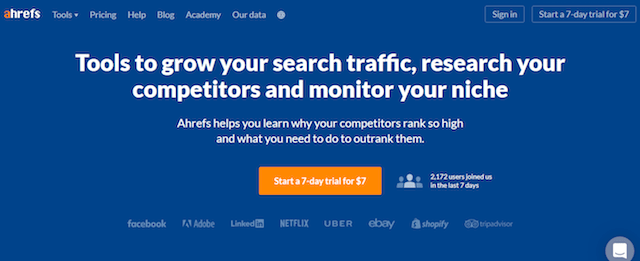 Ahrefs is an all-in-one SEO tool that is second only to Google in terms of the extent to which it crawls websites.
In fact, Ahrefs is planning to build a search engine of its own!
Ahrefs is best known for its competitor analysis feature — specifically the backlink checker tool — which allows you to check on your competitors' backlinks. This tool includes a feature that shows you when your competitors lose or gain a backlink.
Other important tools include a content checker, which checks social media for the most viral content, and a keyword tool that helps get keyword ideas, traffic estimations and keyword ranking.
If you want to try everything that Ahrefs has to offer, they offer a seven-day trial for $7. Otherwise, the most basic plan starts at $99 a month.
2. Moz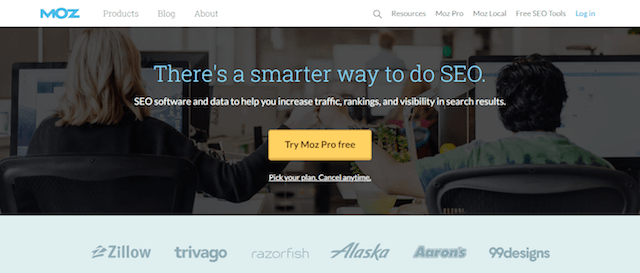 Moz offers a suite of SEO tools that help you increase traffic, rankings and visibility across search engine results.
One of the reasons why Moz remains a favorite of many SEO experts is because they always seem to be on top of Google's frequently changing algorithm — which is no easy feat.
Moz Pro includes the Moz Site Crawler, which crawls through your site to highlight potential issues and recommend possible actions. It also allows you to track how your site ranks across thousands of keywords.
Additional features include:
Keyword Explorer: A keyword research tool that helps you determine the best keywords to target
Link Explorer: A backlink analysis tool that mixes a variety of metrics, such as page authority, domain authority and spam score.
A recent addition to Moz is Moz Local, which completes your location data and puts your business listings in more than 15 of the major data aggregators, such as Google, Facebook and Foursquare.
This is particularly useful for brick-and-mortar businesses that rely on searches such as "best pizza near me."
Moz Pro starts at $99 a month for the most basic plan, which includes 24/7 online support, a one-on-one walkthrough and custom reports. Moz Local features are available for an additional subscription cost, starting at $129 a year per location.
Related: What is domain authority?
3. SEMRush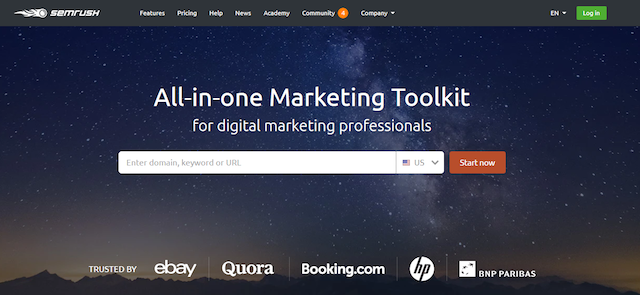 SEMRush is an all-in-one marketing toolkit primarily used for keyword research. This paid SEO tool provides advanced analysis of your site, as well as your competitors' sites.
The projects section allows you to centralize reporting and remain organized. It's also where you can find the overall SEO health score for your site. Many also swear by it for its useful PPC (pay-per-click) tools.
The standard plan starts at $99 a month and comes with 28 advanced tools and features that range from domain and keyword analytics to projects and marketing calendars.
4. Screaming Frog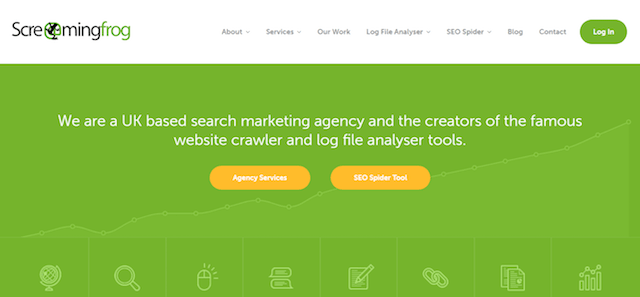 Screaming Frog is a UK-based marketing research agency best known for its SEO tools, specifically the SEO Spider tool, which crawls through your website to perform a technical SEO audit.
Preferred by trusted names such as Amazon, Disney, Google and Apple for the speed at which you can get your insights, Screaming Frog is clearly one of the best SEO tools on the market.
The Spider tool will inform you of duplicate content, bad redirects and other errors to fix. You can also use it to crawl competitors' websites for ideas. For additional insights, it's possible to integrate the Spider tool with Google Analytics.
The tool may be downloaded for free (for up to 500 URLs), but there's an option to pay to access advanced features, such as structured data validation, custom robots.txt, and crawl configuration. The standard plan is £149 a year.
Related: How to set up 301 redirects in WordPress
GoDaddy SEO tools
With all the knowledge GoDaddy has gained by serving so many webmasters, they've put together a number of SEO tools for getting ahead.
GoDaddy Integrated SEO Tools.
GoDaddy SEO Services.
GoDaddy Local Business Listings.
Check out what GoDaddy has to offer.
1. GoDaddy Integrated SEO Tools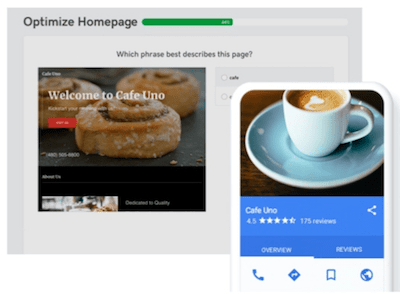 Among the best SEO tools available for free are those that come with signing up for GoDaddy's Website Builder and Managed WordPress Hosting plans.
The Website Builder Business, Business Plus and eCommerce plans include an easy-to-use tool that helps you add extra information about your site to catch the digital attention of search engines. Here's how to use it.
Managed WordPress Hosting plans also include built-in SEO help. GoDaddy's WordPress search engine optimization (SEO) plugin walks through your pages and automatically handles your basic SEO needs so Google can find your site.
2. GoDaddy SEO Services
If you're a business owner who already has too much on your plate without having a full helping of SEO, GoDaddy SEO Services is going to be the way to go.
This expert service gets you on the phone with a member of GoDaddy's team of SEO experts who will take the time to learn about what makes your business tick and your end goals with SEO. During the phone call, you can determine the best plan for your budget and let the team get to work, starting with a site audit and market research.
Then, they will implement their updates.
GoDaddy SEO experts use a mix of onsite and offsite optimization, and can even help you with content creation. SEO — because it relies on developing organic traffic — isn't an overnight fix.
However, 80% of GoDaddy SEO services' clients see first-page results for their targeted keywords within six months.
And getting on that first page for search results makes all the difference in the world.
3. GoDaddy Local Business Listings
Local SEO is vital for brick-and-mortar establishments. This type of SEO provides your business address, contact number, website, operating hours, menu/price lists, payment, delivery options and photos (among other pertinent information) to potential customers.
With the GoDaddy Local Business Listings tool, you can find success with local SEO by getting your business listed everywhere it matters — Google, Yelp, Foursquare, TripAdvisor, CitySearch and so on. Having this information readily available is essential in funneling consumers toward your business.
The bottom line is that creating multiple listings is exhausting. So, this tool consolidates everything for you and allows you to update information and correct errors from a single place.
GoDaddy Local Business Listings start at $19.99 a month.
Related: Local Business Listings — The easier way to manage your online business listings
Final thoughts: The best SEO tools (free and paid) for websites
SEO is essential to brand visibility online. Without the right SEO, it's more than likely that your website — your window to the online world — will end up somewhere on the back pages of any given search.
Though SEO is complicated, having the best SEO tools in your toolbox makes it possible for you to move your webpage and business to the front page for relevant search terms.
This article includes content originally published on the GoDaddy blog by Kristen Ennis.