You live to blog. You're always on the up and up about what's trending, who's wearing what, and you have a tone that can captivate an audience. What better way to make your blog stand out than by connecting it to your own, custom domain name?
Nothing is more of a mouthful than that awkward, pre-assigned URL that Tumblr automatically gives you. We know how you feel – you're going to want a domain name that flows with your blog and is easy to remember. Fortunately, we've come up with a really simple solution to connect a domain purchased at GoDaddy to your Tumblr account.
In the past, it hasn't always been easy to tie GoDaddy and Tumblr together; in fact, one could say the process was as tedious as assembling DIY furniture from IKEA. Sure, the retailer gives you all the necessary parts, but the steps are convoluted, the pieces are foreign, and sometimes you don't even have the right tools to get the job done. Needless to say, that modern dresser that caught your eye is going to take way longer to make its way to your bedroom than you originally planned.
Gone are the days of confusing directions and bruised fingertips. We're here to bring you that same, modern dresser completely pre-assembled. We'll take care of the nuts and bolts -- you just tell us where to put it. All you need to do is follow these simple steps:
1. Log in to your GoDaddy Account.
2. Click Launch next to Domains.
3. Click Use My Domain.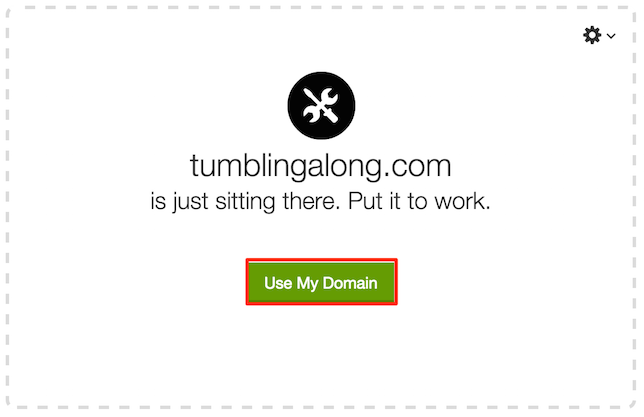 4. Click Connect to an Existing Site.

5. Select the Tumblr option under the Websites section.

6. Click Connect Domain.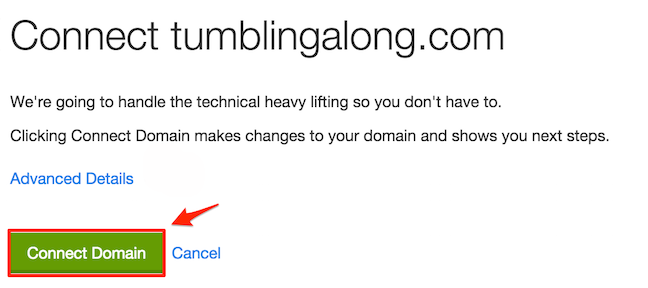 That's all you have to do on our end! We'll handle the DNS and show you a few quick things you need to take care of over at Tumblr to complete the process.

Sit back and admire that brand new piece of work. Excited about how easy the process was? Great. With new simple domain management from GoDaddy (currently being rolled out to users with six or less domains in their account), you can point your domains to all kinds of cool places -- like your Facebook page, Squarespace or Weebly websites. Now you won't have to waste any more time with frustrating instructions and you can get back to doing whatever you love to do online.