For most people, the idea of "networking" conjures up mental pictures of in-person events, elevator pitches, and conferences. But while these are good examples, they aren't the only ways to meet new people. Through digital networking, you can also build a network of valuable relationships online.
Digital networking enables you meet new people and solidify relationships that were started in-person.
It allows you to establish lasting relationships with people who might become business partners, customers and supportive colleagues and friends.
So, if you aren't using your digital presence to build and grow your network (and your business), here are a few tips that will help you get started.
Don't rely solely on social media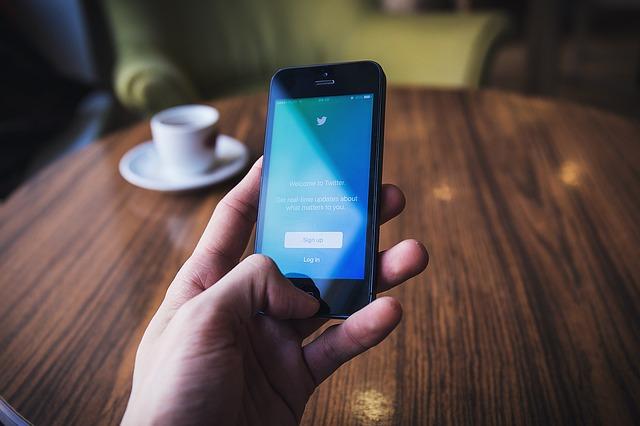 Social media is an important part of building and maintaining online relationships. Today, making a social media connection is what adding a business card to your Rolodex used to be. It's a way to store and save a connection's information for later use.
But when networking online, you can't rely solely on building social media connections.
When you build a network through a social media channel, you are not in full control of those relationships. You are at the mercy of the social media platform. If they shut down your account, you might lose the connections. If they change their policies, you might lose the ability to contact your followers.
Your lack of control over your social media connections is why you should create a network around your website instead of a social platform.
Direct all attention to one branded domain
Owning and running a website attached to your own branded domain centralizes your online presence and gives you control over your digital network. When you have a website, you:
Can direct all traffic to the one platform you control.
Decrease confusion and streamline your networking by having one online platform to promote.
Claim ownership over your digital relationships because you don't longer rely on a third-party social platform.
Look more professional because you have a website that differentiates you from others who only have social media profiles and pages.
Leave a lasting, memorable impression on those who visit your website.
Curate all of your important content in one place.
A branded domain is the core of your digital network so, create and promote your website when networking both online and off.
Include links to your branded domain on all of your social media profiles. This guides new social connections to a place where they can learn more about you.
Print business cards that include your website domain. When you meet someone in person, be sure they can find more information about you or follow up at a later time. Give them a business card that includes the URL of your website.
Add a link to your website in your email footer. Don't miss a chance to promote yourself. Include a call-to-action to visit your website in your email footer. This could be something as simple as, "Learn more about me at www.mysite.com." Or you could promote a certain page or option such as, "Visit www.mysite.com to get my free ebook."
Directing all attention to your website will help you grow your network.
Then, you can take it one step further by encouraging your website visitors to join your email list.
Use your website to grow your email list
Digital networking is about more than getting people to your website. It's getting people to give you their contact information.
Collecting email addresses is the most concrete way to build your online network.
When you have a contact's email address, you can directly connect with them through email. This isn't always the case when you have social media connections. Some social platforms limit your ability to connect with your followers and some make it difficult to be found in streams of endless content.
Through email, you can cut through the noise and directly connect with your network.
Email connection has proven to be extremely valuable. One study found that email is 40 times more effective at acquiring new customers than Facebook or Twitter. So, focus on building your digital network by building your email list.
Ask new contacts if they would be interested in joining your email list (but don't add them without their permission).
Place multiple opt-in forms on your site to encourages visitors to join your network.
Give away a valuable lead magnet in exchange for contact information to encourage your audience to sign up.
Mention your free lead magnet on your business cards to draw in-person connections to your website.
Social media and in-person networking events help you start relationships. Then, guiding those new connections to your website where you invite them to join your email list is how you turn those introductions into lasting, valuable relationships.
Read this post to learn more about using your website as an email list building machine.
Focus on building a community
As you build your online network, it helps to create a subtle shift in your mindset. Don't think about digital networking as impersonal business networking.
Don't put self-promotion at the forefront of your efforts. Instead, think about how you can create a network that mutually benefits you and your connections. A business network sounds like a sales pitch, but a community sounds like a supportive relationship.
So provide value to your network — make them see how connecting with you can benefit them. Build your network around community values to see an increase in the size of your network and a better return on your relationships.
Digital networking: Start at the start
Are you ready to take your digital networking efforts online so you can connect with more people, reinforce in-person relationships, and start building a valuable online network?
Find out how you can create a simple website that centralizes your online presence and sets the stage for digital networking with this Garage post on how to lay the groundwork and start your new website.