As you begin your new business and soon after you settle on a brand name, you will quickly learn how trust and other's perception will have an impact on your business. One of the fastest ways for a new business to build trust and prove they are a legitimate enterprise is by focusing on authenticity.
Authenticity: a brand's willingness to have open, honest and transparent communication about the solutions they provide, highlighting both success and shortcomings free from pretense or deceit.
In a past life as an in-house marketing executive, I often opted to purchase services from freelancers and small design and development shops rather than larger, full-service agencies. But, like many clients, I'd unfortunately worked with web designers and developers who over-promised and under-delivered — making me skeptical when considering new projects.
More important than coming in with the best price, I wanted vendors to prove the integrity of their work and provide assurances that the work would be completed as expected. One of the primary requirements for me in selecting a small development or design vendor was their ability to be authentic and to share what they are great at delivering and where they have trouble. There's no room for secrecy — most clients worth serving aren't willing to sign a big contract before they see solid support for your value proposition and get details about how you'll overcome any potential shortcomings.
Highlighting both your successes and shortcomings helps potential clients to understand you and provides a pathway to loyalty and trust for the long-term. Such transparency fosters their confidence in your ability to deliver — and makes them more apt to take a big chance on your small business.
Oh yes, they did
Want a great example of building brand authenticity? Check out Domino's "Oh Yes We Did" campaign.
By owning up to past mistakes and doing whatever they could to make thing right, Domino's rebuilt relevance through authenticity. They are very open about how they upgraded their recipes and started using better quality ingredients. They've provided transparency into how they are working to build a consistent quality product.
In my opinion, though, the best part of Domino's "Oh Yes We Did" campaign is that the company specifically sought out some of its harshest critics to prove that they are committed to building a better product. The financial impact from brand authenticity for Domino's has been tremendous.
An exception: When brand authenticity doesn't matter
Although I feel strongly that brand authenticity will be one of the most important elements to get right for your brand identity, there are successful brands that counter my opinion. They are able to overcome a lack of authenticity because of the tremendous originality and wit of the brand they create, while typically appealing to people with a Type B personality. Many of these companies appeal to consumers who are comfortable making spontaneous buying decisions — like downloading the latest gaming app or purchasing a flashy new fashion accessory.
In these cases, too much focus on authenticity can turn people off. If you are in the business of designing or developing these types of products, it is less likely that you will find the need to have open, frank conversations about what your company stands for, why you succeed and why you have failed. Focusing on originality and wit can prove more beneficial.
Such is the case for Johnny Cupcakes.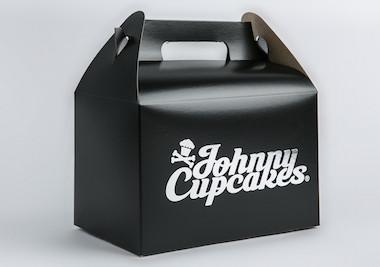 I heard Johnny "Cupcakes" Earle speak recently and was impressed by his fantastic presence and energy. His personality resonates throughout the company he founded. While Johnny Cupcakes has a solid overall brand identity and a passionate, loyal following, if you were scoring them on brand authenticity, the company might not rate too high. From its logo to store layout, Johnny Cupcakes gives the initial impression that it's some type of baker of sweet treats for hipsters.
However, store visitors craving cupcake will be disappointed to find T-shirt and accessories instead. And that's just what Johnny wants to happen. He explained that he is specifically seeking that negative reaction to provide everyone with a story about his brand, whether positive or negative. The personality of the store itself rebels against convention; that's really what helps the business's target consumer to identify with the company's quirky and fun nature.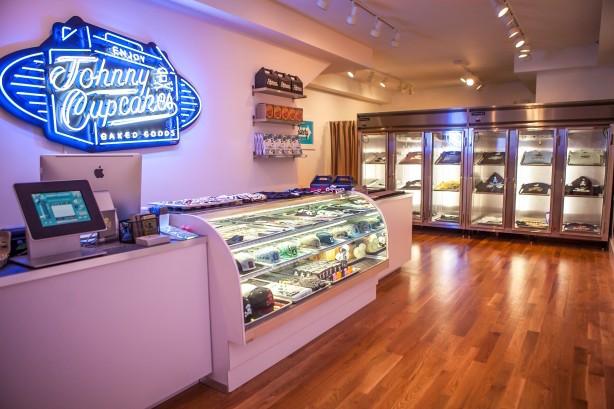 Why does throwing brand authenticity to the wind work for Johnny Cupcakes? It works because he is selling an uncomplicated product. It works because after you realize that it is a clothing store, you get a sense of being in the know about something others don't, building a sense of exclusivity. Exclusivity is an important element of many of Johnny Cupcakes marketing and brand awareness initiatives.
As professional designers and developers, it is unlikely that you are building an uncomplicated product like this. You probably don't want potential customers to guess about what you actually have to offer them. If you know what you are doing and do it well, why not show your clients how smart you are and what you can offer by taking a transparent approach? If your business is built on a foundation of integrity, you've got nothing to lose.