This post was originally published on Nov. 13, 2020, and was updated on Nov. 17, 2021 and Dec. 17, 2021.
While most people think of Christmas, Hanukkah or other winter holidays for gift guides, creating a holiday gift guide for your blog or ecommerce business is a great idea for several occasions throughout the year. The great thing about all of these holidays? They are typically a time of spending money on the perfect gifts for loved ones.
As a blogger or ecommerce business owner, you can cash in on the fun by helping your website readers find those gifts and make a nice profit as your reward for aiding them in their quest to find that perfect present. With that in mind, I'm sharing all you need to know about building a useful gift guide below. There's a lot to unwrap, so let's dive in!
6 steps to create a holiday gift guide
There's more to developing a holiday gift guide than throwing together a list of ideas and linking to a bunch of affiliate partners. The steps to creating a fun and engaging gift guide are:
1. Figure out what appeals to your readers
2. Consider the design of your gift guide
3. Gather or take some photographs
4. Write the guide
5. Publish and promote like crazy
6. Repurpose for a variety of holidays
Now that you know the basic steps, let's break them down further so you can develop your holiday gift guide in time for the next big shopping season.
1. Figure out what appeals to your readers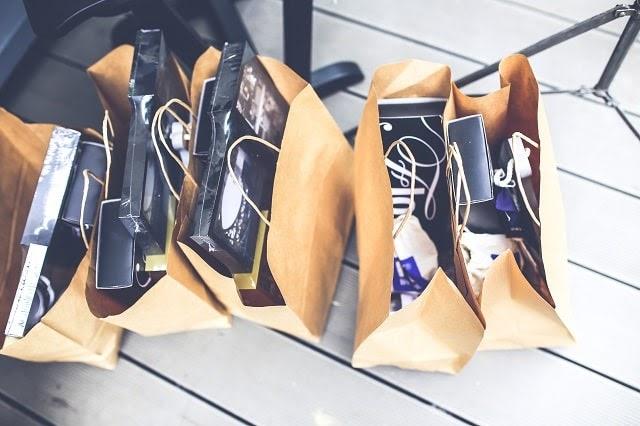 You don't want to create a guide that doesn't appeal to anyone in your audience. While it may be a good idea to include items that would be perfect for their family members, you mainly want to think about products and services that your target market would be interested in.
For example, if you mainly cover skincare, you could list a child's toy that is in line with your niche (e.g., play make-up or dress-up kits), but you shouldn't do a full guide of children's products if it's not related to the things you normally cover.
Consider the various personalities of your readers as well
Your readers aren't all the same. Make sure to think about different types of personalities.
If you're writing a gift guide for computer gamers, for example, some people like first-person role playing games whereas others prefer to focus on the setting and become engrossed in the story.
Think outside of the box
A standard gift-giving guide is cool, but you don't want to share the same stuff everyone else is sharing. Regurgitating the same thing as every other blog isn't good enough to pull in lots of customers.
While it's best not to go too wild, it's also good to stand apart from the crowd.
What are the things that your ideal reader would really want that no one else is covering? Or are there things they just don't know they want, but that are actually perfect gift ideas?
Sure, this means you will need to take additional time scouring the web to find items that aren't on most people's radar, but taking that extra step could get your guide a little more attention.
Whittle down your list
You aren't the JCPenney catalog of the 1980s.
A blog reader or ecommerce shopper wants a concise gift-giving guide. Narrow down your list to 20 ideas or less.
It's far too easy for them to get overwhelmed if they're scrolling through hundreds of gifts.
Most people are looking for a quick idea so they can hit that "buy" button, and move on. It's also a good idea to break up your guide into categories so the reader can find what they want quickly.
Keep budget in mind
Some gift guides only feature high end, overly-priced items that no one but the wealthy can purchase.
While large commissions and profits are nice, if your readers aren't millionaires, you're wasting valuable real estate on your website and losing the opportunity for real sales.
A better way is to offer multiple pricing options.
For example, if you're listing a dozen items in your gift guide, you could do four items each in the small, medium and large pricing budgets. Not everyone wants to spend a lot of cash, so think about items in the following ranges:
Small ($10 to $49)
Medium ($50 to $74)
Large ($75 and up)
Are the items in your guide more expensive than the price ranges mentioned above? Perhaps you could do two guides — one budget-friendly guide and one luxury guide.
Breaking the gift guide down by price points also will give you a natural category layout for your holiday gift guide blog post or web page.
The price point you choose for your items will also depend largely on your reader demographics.
Think about the times too
If you actually want the things you post to result in clicks that yield sales of your own products or affiliate sales, it's important to think about what is going on in the world at the time you'll be releasing your holiday gift guide. After all, creating a holiday gift guide takes a lot of time and energy, and you likely want more than just page views for your efforts. You want to make money on your blog!
This is why if you plan on releasing a gift guide in 2021, it's important to consider the fact that shipping delays are running rampant, and shipping costs will be higher from October through at least December according to the USPS. It's a good idea to actually look at the websites of the products you will be promoting and see if their inventory is sold out, on backorder, or if there are any other issues that could result in a non-sale.
While you're at it, try to walk through the checkout process yourself and see how much shipping will cost. If a $5 knick-knack has a shipping cost of $7.95 for example, your blog readers likely won't want to make the purchase. And, if they have trouble getting through the checkout process, that too will result in them not buying.
One final note about the times is to keep your ear to the ground on what is trending. Hopefully, the gift guide you are creating is one you can use multiple times throughout the year and/or annually. However, updating it with goods that are in high demand is also a good idea so you can potentially cash in on some of the traffic in SERPs, and remind your readers that they wanted the doodad so they buy it through your link!
2. Consider the design of your gift guide
The design is everything. You want it to be different from the rest of your blog, but you also don't want it to be a total distraction from what you normally post online.
If you're looking for a unique way to create a holiday gift guide that wows, you could use a program like Canva.
Canva offers lots of free templates to help you develop the perfect little catalog. Bloggers have developed their own Canva templates too. For example, Nicholette Styles has a free gift guide template on her blog. If you're unfamiliar with how to use Canva, check out blogger May Thanda's complete tutorial to creating a gift guide with Canva.
If you don't want to have a dedicated blog post or web page for your gift guide, another option is to create a digital catalog using a platform such as Issuu.
Issuu is a media company that enables its customers to upload and distribute publications worldwide. It's like a collection of online magazines, and your gift guide can be one of those magazines.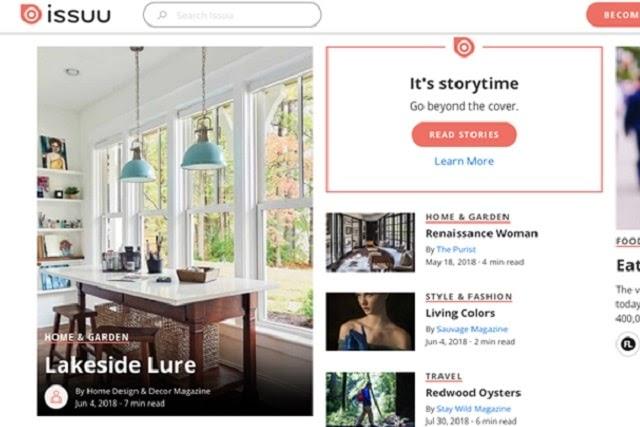 All you need is to get it designed (or DIY it), create a multi-page PDF and upload it to the site. Then voila! Instant magazine.
The coolest part? It's a "flipbook." This means readers can interact with your gift guide by "flipping" the pages as they would in a real publication, only they do it digitally on their computers or mobile devices instead.
This flipbook format is really fun to use and so unique that people will want to share your gift guide.
Using this format gives your guide the strongest chance at virality online.
You can get started for free and upgrade to a paid account for fancier controls (such as the ability to embed it on your website), but the free account gives you enough features to easily create a holiday gift guide with ease. You can learn how on their help pages.
Once your publication is created, you can share links with the click of a button. The platform also has a printing service if you want to get physical copies of your pretty new gift guide to share around town.
3. Gather or take some high-quality photographs
You've got your list of items together, so now it's time to collect relevant photos. This means finding high-resolution, nice pictures to use. You want the reader to get a great picture in their mind of this gift. After all, an image really is worth a thousand words.
Next, you need to make sure you have permission to use the photos. This means emailing the manufacturer or even pulling from a photo-sharing section of the brand's website for clearance.
Don't just yank an image from social media and assume it's OK to use. It's better to be safe than sorry even when you're selling their products.
If you have the products on hand, it may be easier to take your own images. Make sure to get really clear pictures, with great lighting. And, don't forget about setting the stage to showcase the items. Check out our post "How to take product photos that will help sell your goods" if you're taking your own shots for your gift guide.
Remember, photos also make for share-worthy content.
You can pin the images on Pinterest and share them on Instagram, and hopefully generate buzz for your holiday gift guide as a result. The pictures will be a huge traffic driver because people who see the gift ideas will likely want specifications and purchase info.
Related: 7 tips for creating pin-worthy Pinterest images
4. Write the guide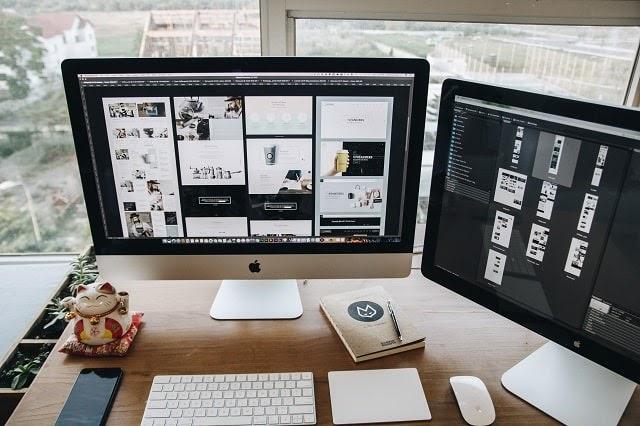 Gifts have to be found somewhere. It's important to guide your readers on how and where they can purchase each item.
Whether you're making a percentage off the product, or just listing it in your own ecommerce store, you want your reader to buy from your links so you get the profits/affiliate commissions.
You should include the full name of the product, the company that sells it, and the store where they can buy it or a website where they can purchase it. By the way, don't forget—if it's an affiliate link you're including, be sure to add proper FCC disclosures.
Affiliate programs you could consider for the product links in your gift guide include, but aren't limited to:
Don't want to join an affiliate program? Or does one of your gift ideas not have an affiliate opportunity? Offer the info on where to buy it anyway. Or, you could reach out to the company that sells the product or service, and mention that you are featuring them in your gift guide. Who knows? You could try and create a referral fee or some other financial opportunity for yourself.
Related: ">How to start affiliate marketing on your blog
Craft clever descriptions that also explain the benefit of the product to the reader
Your guide won't need a lot of copy because, for the most part, the pictures will do the talking for you.
However, for SEO purposes, you do want to include relevant text that will yield organic traffic. Use the description space to add personality to your guide. This could mean using fun memes or quotes to grab a reader's attention.
Be sure to give your guide a catchy title too so it isn't the same as every other guide out there. Your guide could also include a fun call-to-action like "Gift Ideas To Spoil Them Rotten." This is your time to have a little fun with your copy!
5. Publish and promote like crazy
You've researched the item ideas, you've narrowed your list, you checked it twice, and you've compiled all the purchasing info.
What's next? Well, you have to actually create the guide now. Create a blog post or page on your website and make it pretty.
Give it a good title, draft a nice intro, list out the items and add your links. Or, create your Issuu flipbook and embed it onto your website. Just like that you officially have a holiday gift guide ready to share with the world.
Give yourself a pat on the back — but understand that your work is far from done. Now for the part you must spend the most time on if you actually want to get traffic and see results from your efforts.
Drive traffic with social media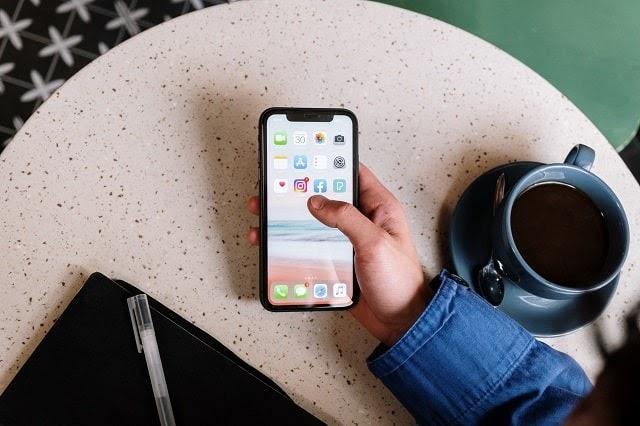 Hopefully, you have already used relevant keywords and optimized your copy for search engines to drive organic traffic. Now, it's time to pull in as much traffic as possible from social media.
Announce that your guide is going live, and then announce when it is live with a link to it. Pin your guide to Pinterest. Add a link with an image to your Facebook page. Put it out in your newsletter. Order the products yourself and create videos of unboxing them to share on TikTok and Instagram with links in your bio back to the gift guide.
Shout it loud and proud in all the places.
Pro tip: As a way to drum up interest, tag the brands you've featured in any of your social media updates. Sometimes when you tag a company with a link, they will share it on their channels. More notice for your post? Yes, please! The more interest, the better!
You can even create a social media calendar, and schedule all of your posts to drip out over time. Start planning all of the promotions as early as possible, and batch the content creation process to save time. Then, sit down once, and write out all of your status updates. By taking this step, you can save it to your computer so it's ready to share or schedule when you are. This certainly beats scurrying to get content on your social media profiles at the last minute, inconsistently, or not at all.
Note: If you want to schedule posts to go live on Pinterest or TikTok, you'll need to transition your account to a business account with both platforms. And, be mindful of the number of days you can schedule posts ahead of time. At the time of this writing Pinterest allows scheduled Pins 14 days in advance, and TikTok allows 10. If you need a longer lead time for Pinterest, you can use a third party app like Tailwind, but it's not free.
Consider paid promotions
It may be beneficial to purchase ads on Facebook, Instagram, Twitter, Pinterest, or even via Google to drive traffic to your gift guide.
Of course, what you spend will depend largely on your budget and potential profits, but it might be a good idea to consider it in your promotion strategy nonetheless.
If you do choose paid promotions, just remember it's better to target your ideal audiences with your ads in lieu of promoting to everyone.
Not only will you be more likely to get sales, but it will also save you a bunch of money compared with targeting people who have no interest in your niche.
Use partners to help you sell
If you want to get more bang for your efforts, you could team up with other local or complementary companies to create your gift guide.
For example:
A restaurant could partner with a golf course to offer a round of golf followed by a meal (dine-in or takeout)
A clothing store could partner with a designer to offer an exclusive article of clothing
A spa could join forces with a hair salon to offer a day of pampering
After the guide is live, any strategic partners featured in it can share it on their channels as well.
Once you've identified partners whose products complement yours, you'll want to open up the lines of communication.
At this point, you've probably already reached out with the idea. So some easy ways to keep track of everyone are:
Email list
Put them on an email list (have them opt-in) inside an email marketing tool such as GoDaddy Email Marketing. This is an easy way to email them as a group any time you need to make an update.
Related: Beginner's guide to starting an email list
Project management group
Then create a Facebook Group (or Slack Channel or Trello Board) as a place to gather and chat about the guide as well as share important info and files.
Inside the group you can provide:
Timelines of when to share
Links to the guide
Instructions on how to embed it in a website
Images of the guide sized to various platforms (Twitter, Facebook, Instagram)
Swipe copy with the guide name and description
Providing all these images and wording plus a calendar makes it a snap for each partner to just pop into the group and grab what they need to share instantly.
The easier you make it for them, the more likely they are to share like crazy.
Leverage brands and the media to help you promote
Even if you aren't using partners, you may want to consider creating a press release with links and information on the guide to share with the brands you're showcasing and local news stations.
Pro Tip: Make sure your media kit is up to date before sending out your press release, and include a link to it within your release.
Get creative with your promotion tactics! Who knows? You could end up on your city's 6 o'clock news as an expert sharing the best gifts in your niche for viewers. They might even be willing to share the link to your guide on their website and on television!
P.S. Don't attach your media kit as a PDF. Load it to your website and add a link to your press release instead because attachments can cause your release to be filtered to spam.
P.P.S. Send the press release in the body of an email, not as an attachment for the same reason!
6. Repurpose for a variety of holidays
Once you have developed a useful gift guide for one holiday, you can repurpose it for all the holidays.
Think of any day that people might buy a gift for someone else:
Valentine's Day
Mother's Day
Father's Day
Grandparent's Day
Birthdays and graduation season
Let's get crazy with it and throw in Easter and Halloween too!
Who's to say you can't update your gift guide and share it multiple times a year? Or if you're feeling super ambitious, you could create unique gift guides for every holiday with completely different or seasonal products. The sky's the limit.
Just keep in mind that if you are making multiple gift guides, you should use caution about copying and pasting the same text onto your website in multiple places as that can get your site flagged for duplicate content by Google. Other than that caveat and the time it will take to produce them, I say make as many gift guides as you like. As long as you're helping your audience come up with gift ideas and you're making money, why not create new possibilities to generate more revenue?
What are you waiting for? Create a holiday gift guide, make bank!
Hopefully, this post has inspired you to create a holiday gift guide for your audience. While it isn't hard to do, it does take time and careful consideration.
After you've created one, keep promoting up until the holiday you're trying to get sales for. While promoting your gift guide, take note of all the feedback you receive.
What you learn could help you create an even better guide for the next big shopping occasion on the calendar.
Before you know it, you could have gift guides for every month of the year, or you could simply promote one all year long. The possibilities are endless.
This article also includes content originally published on the GoDaddy blog by Sarah Guilliot.