If you have just started your business's Instagram account, we're betting you don't have many Instagram followers yet. Although they come with time, there are certain things you can do to help increase your base of Instagram followers. In this article, we'll be giving you a few helpful tips for getting your first 1,000 followers on your business's Instagram account.
6 ways to get Instagram followers for your business
Increase your business's Instagram follower base with these six tactics:
Make sure your account is public.

Hash out the hashtags.

Post visual eye candy.

Hold a giveaway.

Engage, engage, engage.

Dig into your Instagram Insights.
Ready to start getting more Instagram followers? Let's go!
1. Make sure your account is public
This is pretty obvious, and we feel like it shouldn't even need to be said, but for the serious Instagram newbies out there, make sure your account is public and not private. However, this only applies if you are using a personal account. If you have a business account through Instagram, your profile is automatically made public.
If you are currently using a personal account for your brand, we highly recommend switching to a business account to get access to general analytics and other benefits.
If you haven't made the switch and are operating your business on a personal account, flip the switch to public. To do that, click your profile, and tap on the gear icon on the right-hand side of the page. Scroll down until you see Private Account, and make sure the toggle is switched off.
2. Hash out the hashtags
As unsightly as they might be, using hashtag is an effective way to gain Instagram followers. Utilizing hashtags to their full potential goes hand in hand with our first tip: making sure your account is public. If your account is on private, your photos will not show up under the hashtags.
When it comes to using hashtags, put some thought into which hashtags are the most relatable to your product.
For example, if you are a clothing business, search "best clothing hashtags" on Google for a list of the most used hashtags related to clothing. Use a variety of popular hashtags and some less popular hashtags. While leveraging hashtags with more than a million users might seem like it'll provide a better opportunity to be seen, the high level of competition will likely have the opposite effect.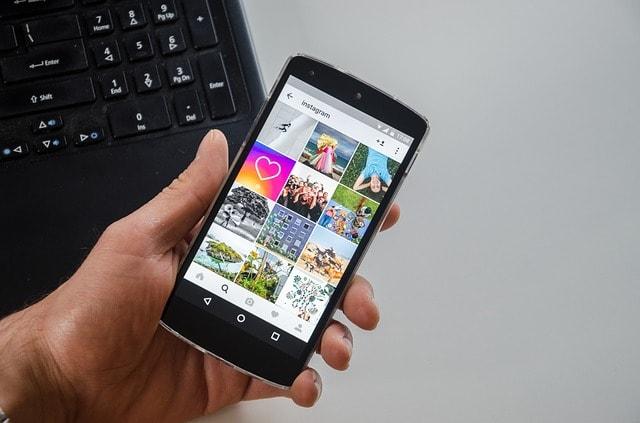 3. Post visual eye candy
While you can apply a smorgasbord of hashtags, people are not going to become Instagram followers if you offer less-than-stellar content. To gain your first 1,000 followers on Instagram, invest some time and effort into the content you post. Whether you are an apparel company or selling uniquely flavored cronuts, take time to have a professional photo shoot so you have a gallery of high-quality photos to promote on social media.
While spur-of-the-moment smartphone photos are OK from time to time, your followers will be more willing to stay connected with your account if your content provides some high-quality eye candy.
When posting content on your business's Instagram, tag people and brands in your photos. If you used a photographer with a decent amount of Instagram followers, make sure to tag him or her in all your photos. This will increase your chances of showing up in other people's Explore feeds and ensure you are listed in their Tagged Photos album. The more opportunities you have to be found by other accounts, the better!
4. Hold a giveaway
To build your base of Instagram followers, consider doing a giveaway. While you will be giving away a product or two for free, you can up your follower count with a giveaway framed by carefully concocted rules.
If your goal is to increase your number of Instagram followers, be sure to include "Follow our account" as part of the giveaway's instructions.
Many giveaways have multiple rules, such as "Follow our account and tag two friends in the comments below," in order to increase their visibility. By having people tag two friends, you will gain more attention and, hopefully, new followers. Some giveaways allow users to have more than one entry, so be sure that you specify if this is allowed in your rules.
5. Engage, engage, engage
Like the age-old adage, "Treat others the way you want to be treated," when it comes to gaining your first 1,000 Instagram followers, you actually need to engage in order to receive engagement. If you're just starting out, set aside 20 to 30 minutes a day to simply engage with your followers through liking their content, responding to comments, and finding new accounts to follow.
Trick of the trade? Comment.
You can like a million photos, but think about how many other likes people receive on a photo. Likes are listed in chronological order. Each individual notification is later clumped together and becomes "So-and-so, so-and-so, and 100 others liked this photo." However, when it comes to comments, your notifications stay visible and are more eye-catching. Use that knowledge when engaging with other accounts and try commenting in order to draw attention to your own account.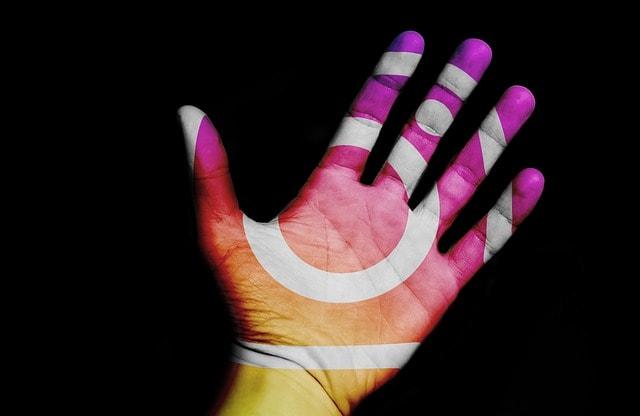 6. Dig into your Instagram Insights
If you have a business account on Instagram, you have access to Instagram Insights. At the top right-hand corner of your profile, there will be a small bar-chart icon. Click the icon, and you will be taken to your Insights page. Instagram Insights don't necessarily provide super in-depth analytics, but it does give you basic information that can help you get to know your numbers and the behaviors of your Instagram followers.
Your Insights page includes three tabs: one for Activity, one for Content, and one for Audience.
One of the most helpful tabs is Audience. This will tell you the gender, age, location, and our favorite, the most active days and times your Instagram followers are online. At the very bottom of the Audience page is a section for Followers and shows a chart of times during the current day.
You can scroll through each day of the week to see the best times to post. By using this little tool, you can deliberately post your content during the days and times your post will most likely be seen by your Instagram followers. Put this handy-dandy insight to good use when scheduling out your posts for the week.
Final thoughts on getting Instagram followers
Gaining the first 1,000 Instagram followers for your business can take time, so be patient! Post consistently and do your best to post during optimal times with great-quality content. Remember to leverage hashtags, tag other brands and individuals, engage with comments, and consider hosting a giveaway. Taking these steps will help your business's Instagram account blossom.