We love photographers! And in fact, several staffers dabble in photography. So we were thrilled to contribute to this terrific new guide by PhotoShelter: How to Market Your Photography.
Like many small business owners, photographers often aren't sure how to market their businesses. They love the business of taking photos, but they don't necessarily love the selling and marketing part of the gig. We totally get that. And PhotoShelter does, too.
If you're a photographer who wants to book more clients or sell more prints, you need to check this out! You're sure to learn a few new ways to market your photography.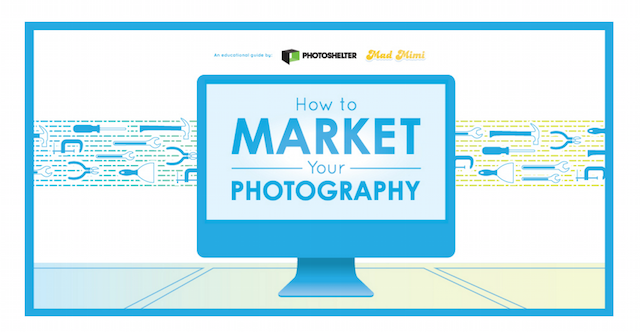 How to Market Your Photography: What's in the guide?
Glad you asked. Here's a short excerpt from the introduction that sums up the guide nicely.
"Always keep in mind that your smart online marketing strategy starts and ends with two primary goals.
Creating multiple ways for people who need your services to find you and engage with you online.
Converting these people into paying clients.
This guide addresses both goals with dozens of tactics to help get you started or advance the strategies you have in place today. The best part is this — with the proper attention, it really can all happen alongside making great images and pleasing your current clients."
Good news for the marketing-weary, right? Here's the full table of contents, which includes everything from SEO to email!
Table of Contents
Part I: Intro
Introduction
3 Questions to Answer Before You Start Marketing
Key Marketing Concepts
How to Create a Marketing Plan
PART II: The ins & outs of key marketing channels
Tackling Google & Building Your SEO
Get Social: 4 Tips That Can Help You Succeed on Every Platform
How to Blog Better
Three Easy Steps to Use Email Marketing to Your Advantage (Woo-hoo! That's our bit.)
Conclusion & Resources
The best news? It's totally free! Grab your copy now, and be sure to share it with your photographer pals!