From solo entrepreneurs with small personal brands to funded startups and even major corporations, every business stands to benefit from being seen as an authority. Here's a step-by-step guide on how to start guest posting to accomplish that goal.
By sharing your expertise with others through guest posting, you increase the chance your audience will come back to you for answers to bigger questions and problems — ones they'll happily pay you to solve. This is the overarching principle behind business blogging in general, and it's why educational content has become such a central marketing strategy for every level of business in recent years.
But no matter how valuable the content on your own little corner of the internet may be, your expertise is only useful if people actually see it.
To bring more customers into your business through content, you need consistent website traffic — and guest posting with more established blogs, websites and publications is one of the best ways to start building that traffic and growing your business.
How to start guest posting: Understand how it works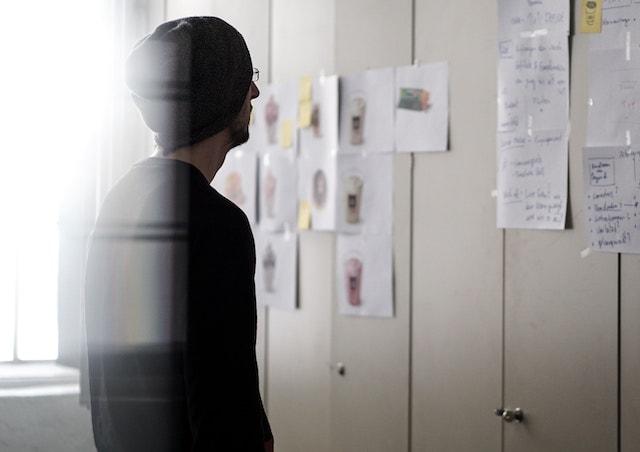 The basic arrangement behind guest posting is pretty simple. You seek out blogs or websites that have a high volume of online traffic matching your business's ideal audience, then offer that platform quality content that shows off your expertise and will serve their audience well.
In return for publishing your content, the platform gives you credit for your article through a byline — and often a profile photo and short biography — plus one or a few links back to your own website or blog.
There are two main benefits of this arrangement: First, it builds name recognition among online readers for both you and your business — and you might even see a small but steady volume of traffic from the guest post to your own website.
But equally as important, those so-called "backlinks" from your guest articles back to your own website or blog are a signal to Google and other search engines that your website should be seen as an authority, making search algorithms more likely to promote your content over others' within search engine results.
Determine your goals before you start guest posting
Before you jump right into submitting guest content to online publications, take some time to think about what you're hoping to get out of your guest posting efforts.
Are you simply looking for new clients or customers? If so, who are these ideal customers, where do they spend time online, and what kinds of problems can you help them solve through a guest posting format?
Are you hoping to grow your network within your industry, perhaps in an effort to access speaking opportunities at industry events? In this case, you'll want to focus your efforts on industry verticals, which are likely tailored to your peers rather than your customers.
When you're first figuring how to start guest posting on various blogs, the sheer volume of platforms and potential topics to consider can be overwhelming. Focusing on exactly what you hope to gain from this marketing strategy will help you match your efforts to your big-picture business goals.
Build your blogging portfolio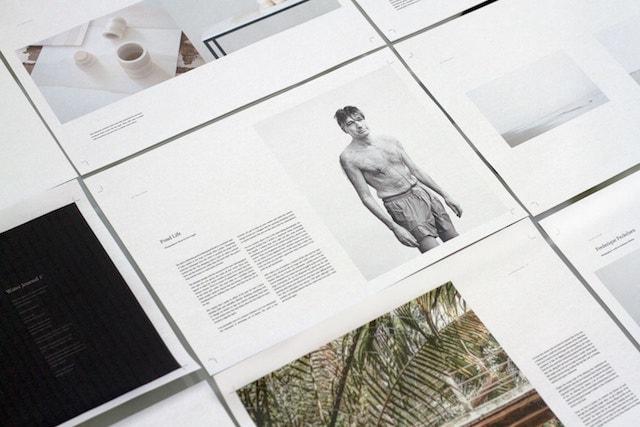 To be taken seriously by the editors of publications where you are hoping to guest post, it's important to have a volume of high-quality content on your own site that reflects your knowledge on the subjects you'll be pitching. This is particularly important for platforms where you'll first be pitching ideas rather than completed pieces, since editors will want some evidence of your writing ability before approving a pitch.
Start by publishing three to five high-quality, long-form pieces of pillar content on your own website.
This content should reflect the best of your expertise, relate to the product or service you're selling, and be similar to the topic you plan to pitch to outside platforms.
Editor's note: Want to start a blog of your own? You'll need a platform to do it. Check out GoDaddy's Managed WordPress. It's easy to use, and with our Quick Start Wizard, you'll have your content ready for reading in no time.
Identify guest blogging opportunities
Once you have a solid archive of blog content on your own site, you're ready to research and narrow down the websites and blogs where you'd like to submit guest content. Top level business websites such as Business Insider, Fast Company, and The Huffington Post — among others — are common top of mind choices, but don't be afraid to think outside the box toward smaller, niche publications that align with your audience.
Not sure where to start? Google terms like guest post, guest author, guest blog, or submit a guest post alongside keywords you commonly use for content on your own blog.
If you do some digging, this can lead you to smaller publications with loyal followings where you'll face less competition as a first-time guest blogger.
Review submission guidelines carefully
Particularly when you're submitting a guest post to a major publication, it's important to keep in mind that the editors of these blogs receive dozens or even hundreds of guest posting submissions per day. They know what they're looking for, and they don't have time to mess around with submissions that don't meet their standards.
Luckily, most of these publications publish their submission guidelines online that lay out exactly how to submit your guest post or pitch to maximize your chance of success. You can usually find a publication's submission guidelines by Googling the name of the publication plus "submission guidelines," or, "how to guest post for [publication name]."
Once you find these guidelines online, read them carefully and follow them to the letter! The larger the publication, the less likely they are to bend the rules for you.
If you're hoping to start with a smaller publication and can't find guest post submission guidelines online, use the site's online contact form or email the editor directly to briefly express your interest and ask whether they have any particular submissions standards. This is a great way to set up a positive rapport with an editor, letting them know before you submit a pitch that you're aiming to meet their needs and not just your own.
Track your referral traffic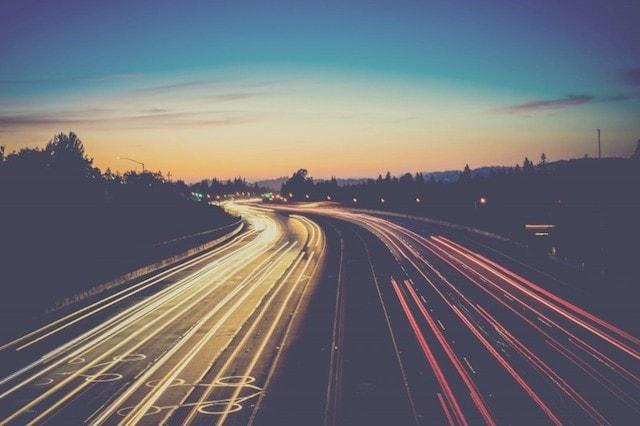 As soon as your guest content has been published on at least three to five different publications, you'll want to use Google Analytics — or another similar traffic monitoring tool — to track the volume of website traffic coming from the different articles you've published.
Since you probably don't have an unlimited amount of time and bandwidth available for guest posting, tracking these results will help you focus your efforts where they can do the most good for your business.
Keep in mind that your biggest volumes of referral traffic might not come from the biggest publications.
Smaller publications will often display your byline and website links more prominently — and can often have more engaged audiences who are more likely to click through to the author's content.
That's why the beginning of your guest posting journey is a great time for lots of trial and error as you hone in on the strategy that's best suited to meet your business's goals.
Design a system for long-term guest blogging success
Guest posting blog content is a great way to expand your business's online footprint and grow your reputation as a trusted authority. That said, when you're just learning how to start guest posting, understand that it will take time and consistency for your business to build up the truly exponential returns on guest blogging you might have seen from other authorities in your industry.
To make this an achievable strategy for your business, you'll need a project structure in place that allows you to consistently write, edit, pitch and promote guest content that aligns with your business's offerings.
Remember, this is a long-term strategy.
You don't want to burn yourself out before you even begin, so think about whether you'll need the help of a team member or outside freelancers to develop the volume of content you want to share. And when resources are limited, be realistic about how much content you can create.
There's a reason that we're seeing more and more content every day that's written by guest authors. This strategy has proven to work for thousands of businesses big and small. Start with one guest post at a time, then stay consistent. Soon, you will be that top of mind authority that your ideal customers are vying to work with.