Writing great email subject lines is a bit tricky. On the one hand, they're important: People won't open emails with bad subject lines, but it's not like you can trick people into opening good ones.
It's like the opening scene in "A Christmas Story," when Ralphie tries to trick his parents into reading an advertisement about Red Ryder BB Guns. He believed that just by glancing at the ad, they would be mysteriously drawn in and compelled to read the entire ad, thus being convinced to buy him the prized gift.
Email doesn't work that way. You won't magically compel someone to read your newsletter or message just by having great email subject lines.
But — BUT! — that doesn't mean email subject lines are unimportant. It also doesn't mean people will read your email just because you slap any old subject line up there.
You have to make sure you have effective subject lines, because you can drive people away from reading them, or from even reaching their inboxes in the first place.
I work on a few client email newsletters, and I have seen open rates that vary from less than 5% to as high as 25%. Other email experts report results as high as 50% to 60%.
There are any number of factors that affect your open rates: the size of your list, the quality and usefulness of your content, frequency of publication, the day and time you send it, and of course, your email subject lines.
Related: How to write an email that people will read
A guide to writing the best email subject lines
This article will focus on a factor you can easily control, how you label your outgoing email marketing messages. Here are seven things to think about when writing email subject lines.
Let's get started learning how to craft the best subject lines possible.
Elements of a great subject line
There are a few things all great email subject lines have in common. For one thing, they're specific.
Readers should know what they're going to get immediately. Don't use subject lines like "You Gotta See This!" Most people will say, "I don't gotta do anything" and delete it.
They're also genuine in tone. They don't promise what they can't deliver.
Don't overhype your email with empty promises, and certainly, don't lie to people.
Another factor is to use your company name in the subject line, or the product name, or even both. That reminds people of who sent it and what they could buy (or have already bought).
Subject lines like Just 3 Days Until Our Fall Flannel Shirt Launch and Celebrate Rocktown Records' 33rd anniversary with 3-day special event tell the reader what to expect and give them a timeline on how long that email is good for.
How email subject lines increase open rates
Don't doubt the ability of the best email subject lines to increase your open rates.
Emotional, compelling subject lines often work best, as do personal-sounding, genuine subject lines.
Other suggestions for great email subject lines?
Put the person's first name in the subject line. One MarketingSherpa study found a 17.36% increase in email open rates just by putting the recipient's first name in the subject line.
Get personal in your subject lines. Not only should you personalize the subject lines, but you should write it as if you're writing to a friend. Don't address your entire audience, visualize a single person — talk about "you" not "all of you."
Be humorous. As a longtime humor writer, I can tell you that there's nothing wrong with a little humor in your emails. (Unless you're a bank or a funeral home. Then it's frowned upon.) That doesn't mean to add knock-knock jokes to your emails — unless you sell doorbell cameras — but it means you can get a little cute with your messages (again, as long as humor works with your brand.)
Related: How to use personalization to increase sales and marketing effectiveness
Subject line tester tools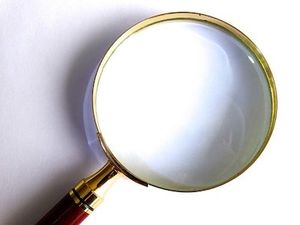 There are a few email subject line tools to test. For one, your email service provider should have some kind of A/B testing tool. It all depends on your email service provider, and if you're using a provider that doesn't provide you with that option, switch to one that does.
A/B testing will be one of your most important email monitoring tools, and you could be missing a lot of opportunities if you don't use it.
Next, try a few of these email subject line tester tools:
Check your subject lines in at least one tool, if not two, to measure their effectiveness and spamminess.
Related: How to avoid sending spammy emails
Subject line mistakes to avoid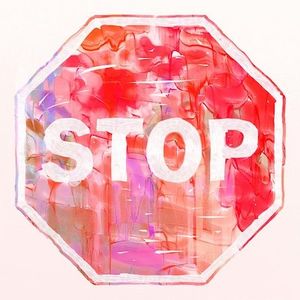 One of the biggest mistakes you can make is writing spammy subject lines. Speaking of spamminess, there are certain words you just need to avoid altogether, even if they are the actual subject of your email.
First of all, the number of spammy keywords is growing. Prospect.io came up with a list of 455 spammy email keywords while Automational counted 474.
Regardless of whose list is better or longer — Automational by 19, at this point — be sure to peruse the list so you can know some of the more obvious ones to avoid.
There are a few other tips to consider.
For example, punctuation matters! Turns out you shouldn't use more than two punctuation marks per subject line. That's a real problem for word nerds like me!
Also, emails with subject lines like "Re: [Your Subject]" or "Fwd: [Your Subject]" going to someone for the first time are immediately flagged as spam. Most dirty rotten spammers try this sleazy little secret to trick people to open their emails. And I find a lot of them in my email's spam folder — where they belong.
The ideal length for subject lines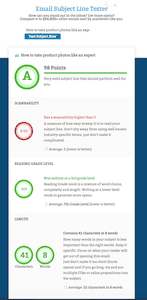 Your email subject lines should be fairly short. You may have a 150-character limit, but that doesn't mean you need all of them.
Before November 2017, Twitter had a 140-character limit, and you could squeeze an awful lot of information into a single tweet, so that should give you an idea of how long 150 characters is.
But that doesn't mean people want that many words in their subject line. In fact, something that long won't even show up in a person's email screen, so keep it short!
The subject line checkers will tell you if you have a subject line that's too long. For example, CoSchedule's Email Subject Line Checker says that ideal subject lines have around 20
characters and just three to five words.
However, don't fret over 21 characters or six words. A confusing headline doesn't help anyone if you're sacrificing clarity for brevity. "Oct Deals 4 Lawn Furn" is not better than "October Deals on New, Recycled Lawn Furniture."
Confusing subject lines lead to unopened email.
Reading subject lines on mobile devices
Whether you like it or not, everything revolves around mobile devices. According to one study, 67.2% of people view their email on mobile devices.
Search rank is affected by whether your website is mobile-friendly.
Your business's Google rank is based on local search factors because people search on mobile phones. And even the page load speed on mobile phones is a factor.
So your email subject lines need to be readable on mobile devices as well.
Imagine trying to read a 120-character subject line on your phone. If your subject line doesn't get right to the point in the first 20 characters, people are more likely to delete it, unopened.
Like it or not, mobile phones make it necessary to keep subject lines short.
Related: Local SEO guide
Understanding subject line preview text
If you ever look at your email messages on your laptop, you've probably seen a basic preview of what the message is about. This is called the preview text, and it's completely customizable.
If you look closer at the preview text, you might notice that sometimes the preview text is not even in the actual message. I thought I was imagining things the first time I ever noticed that! I spent a few minutes trying to find it in the message.
Think of the preview text like the subtitle of a book. It's a place to say all the things you couldn't say in the original subject line.
You can even include some things that might normally get you flagged or unopened if they appeared in the subject line.
This is one reason to keep your subject line short: If you have a long subject line, your preview text will be hidden from view. And if that was the kicker that got someone to open your email, then all the time and effort you put into the preview text is wasted.
For instance, in the earlier example, Celebrate Rocktown Records' 33rd anniversary with a 3-day special event, you could add "This weekend only, we're taking 33% off everything in the store" as a way to tell people what the event is about.
Also, notice how the preview text puts a deadline on the email offer. If customers want to take advantage of the sale pricing, they only have this weekend to do it.
You can create a sense of urgency and make it immediately obvious to the reader.
Preview text may result in a few more percentage points in open rates, which can make or break your email campaigns. It's also something you can A/B test, so be sure to test and send a few times until you settle on the right combination of text and offers to get the best open rate.
Finally, Litmus.com has a chart of the different email clients and which ones display preview text. At a glance, Apple Mail, Gmail, Yahoo, and most mobile devices (sorry, BlackBerry!) do display preview text. Anything before Outlook 2016/Outlook for Mac 2015 does not. Also, LotusNotes 8.5 does not. (Also, people still use LotusNotes?)
Related: How to create email campaigns for eCommerce customers
Ready to write the best email subject lines?
Great email marketing starts with great email subject lines.
They need to be short, concise, use powerful and emotional words, be personalized, not spammy, and mobile-friendly.
If you can do all those things — in about 20 characters — you can increase the likelihood that a recipient will open the email.
You won't actually be able to trick them into opening it — this isn't a Christmas movie set in the 1940s. But you'll greatly increase the chances that they'll read what's inside. And that's where you need to work your real magic by providing great content that inspires and persuades.
Put your great subject line to work with GoDaddy Email Marketing today!
This article includes content originally published on the GoDaddy Blog by the following authors: Dean Levitt, Emma Wilhelm and Erez Zukerman.