This post was originally published on May 23, 2017, and was updated on Dec. 18, 2019.
As a business owner, you probably rely on email as a primary line of communication with your customers and prospects. That's why it's important to make sure your emails make it past your recipients' spam folders. Spammy emails can both sideline your email marketing efforts and hurt your business's credibility.
Related: Beginner's email marketing guide for small businesses
What causes spammy emails?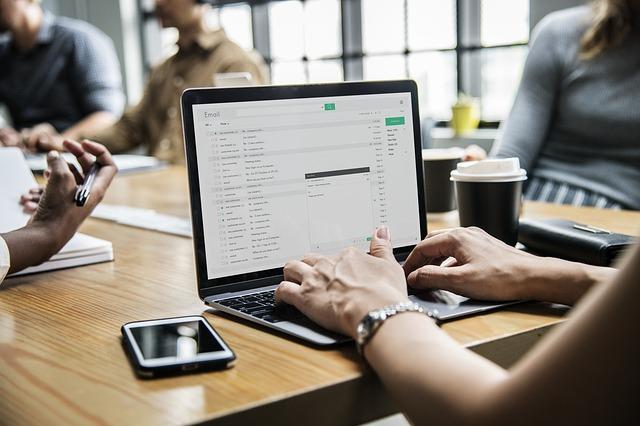 We've all seen instances where legitimate messages are delivered to the junk/trash folder — how frustrating. Typically, this behavior happens because the sender has done something to trigger the recipient's spam filters.
ISPs, networks and spam filters have a constantly evolving list of criteria and triggers used to judge an email's spam score to determine which email gets through or not. This spam score is a major part of your email address's reputation. Rack up a high spam score? Your email address reputation will go down and your messages might be rejected or deleted.
How to avoid sending spammy emails
Each email provider has its own unique rules and processes for handling spammy emails, but there are a handful of universally-accepted rules that email providers will follow.
By being aware of these simple criteria, your email has its best chance to make it to its intended party.
Follow these tips to avoid sending spammy emails to your customers:
Let's take a closer look at each point below.
1. Always use a domain-based email address
As a business owner, registering your business's domain should be one of your first steps. The next step would be creating a professional email address using that domain name.
Not only is this a solid branding practice, but you look more credible and professional in the process.
Having a professional, domain-based email address is an inexpensive cost of doing business and lends credibility to your email messages.
Related: You've registered a domain name. Now what?
2. Make sure that your name and physical address are in your email
The CAN-SPAM Act established regulations and guidelines for businesses sending commercial emails. Part of this law deals with truthfully identifying yourself and requires that you include your business's name and physical address in your email messages.
When sending an email, the information in the "From" field must be accurate and should not mislead readers.
You'll also need to include a physical mailing address. Spam filters do check for these details as part of the CAN-SPAM guidelines, so failure to include accurate information can result in your messages going to the spam folder.
Tip: If you operate your business from home and do not want to broadcast your home address, consider getting a PO box to use as your business address.
3. Craft an appropriate, short and accurate subject line
Your subject line is your introduction to your audience. Use your subject line to clearly identify your email content so your recipients recognize immediately that the email is from you and what they'll find when they open your message.
Your subject line needs to appeal to your readers while accurately summarizing the purpose of your message.
If your subject line doesn't match the message, recipients are more likely to delete your email without reading it or simply move it to the spam folder.
Instant deletions or manual spam flags by a recipient will count against your overall spam score for future emails, so avoid misleading or inaccurate subject lines.
4. Monitor your email metrics
Email engagement rate is part of your overall spam reputation score.
Your email list might be comprised of users that originally opted into your emails, but perhaps they no longer want to read your emails. Instead of opting out, some users will simply ignore your messages and delete the email without reading it.
While this behavior might not be entirely your fault, you can be penalized by email service providers for the lack of engagement with your emails. To avoid this, you'll want to keep an eye on your metrics and regularly prune email addresses that aren't engaging with your emails.
Editor's note: GoDaddy Email Marketing includes robust analytical tools that turns complex metrics monitoring into a breeze.
5. Send valuable email content
Keeping your audience engaged can boil down to the content that you choose to send. Long, rambling emails without any clear direction will quickly bore even the most engaged reader.
When drafting your email, craft your message to be concise and interesting.
To keep your message focused, include a call-to-action and place it near the top of your email. A call-to-action (aka CTA) is an appeal to your readers — a request that they do something in particular.
If your email requires readers to scroll to read to the end, you might want to reiterate your CTA toward the bottom.
Related: 8 costly call-to-action mistakes you're making on your website
6. Use correct grammar and capitalization
This tip applies to your entire email message, from the subject line to the body of your email.
Bad grammar, poor punctuation or odd sentence phrasing tends to be the first red flag for spammy emails.
Take the time to proofread your email.
You want your email to reflect the professional you are, so take the time to craft well-edited messages. And, by all means, don't use all uppercase or lowercase subject lines, as this can raise the spam alarm.
7. Avoid using common terms abused by spammers
I'm sure you're familiar with spammy-looking email messages. Many of those email messages will use similar words and phrases.
Spam filters track these trigger terms and, if you're including these in your emails, those filters may send your email right to the spam folder.
Here are some examples:
Cheap
Click here
Income
Bonus
Order now
Quote
Limited
Cash
Sales
Winner
Deal
There are too many specific terms to list here, but the main point to keep in mind is that you want to ensure that you're crafting genuine email content for your audience. If it starts getting too gimmicky or over the top, spam filters will notice.
8. Resist the urge to embed excessive files in your email
An excess of embedded images, videos, attachments or sound files is a huge red flag for spam filters. These types of files are commonly used by bad actors to spread viruses and malware. It's perfectly acceptable to add images to your emails, just use them sparingly.
Related: Best image sizes for email newsletters
9. Include an unsubscribe link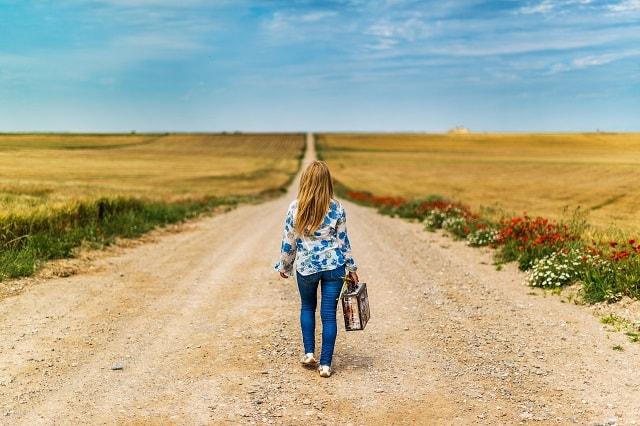 Also part of the CAN-SPAM Act, you must have a valid link in your email to allow users to unsubscribe from your email messages.
Losing email subscribers might sting at first, but it's better for your email reputation overall to have a smaller, more engaged user base.
The takeaway? Don't look spammy
Email can be an efficient tool for your business, but if your messages are going straight to your audience's spam folders, you'll be missing out on important opportunities.
By keeping the above issues in mind, you increase the chances of your day-to-day communications getting to your customers and prospects. And that's a win for everyone.
This article includes content originally published on the GoDaddy blog by Judith Kallos.