Maybe you run your own WordPress website.
It's possible you take care of one for a friend or family member.
Perhaps you manage WordPress sites for your customers, like I do.
Regardless of how you're involved in the world of WordPress, if you've built or managed anything in the space, you're familiar with plugins. One reason WordPress is so accessible to everyone (and probably one of the primary causes of it's recently achieved 27-percent market share) is the plugin library. People with very little technical ability can add advanced functionality to their website by adding, activating and configuring simple and user-friendly plugins.
But there's a downside to this. Because adding functionality via plugin is so simple, it's easy to forget exactly why we're adding them in the first place. This means we don't really understand which ones are worth a financial investment.
Why invest in WordPress plugins?
As of today, there are almost 50,000 plugins available. Unfortunately, this causes most people to opt for the free option instead of the paid one.

In most cases, this is a huge mistake.
When adding plugins to a WordPress site, the most important question you can ask yourself is, "what's the return-on-investment I'll see with this plugin?"
Why? Because in most cases, paying for a plugin is the only way you'll be able to make money with your website.
All businesses live and die by their ROI. Many growing small businesses spend $100 per month on advertising and make $500. Large corporations don't do anything differently — they just have the budget to invest more. $1 million to make $5 million.
And without that initial investment, you'll never see the money come in. It's the same concept with WordPress plugins.
It's time to shed the fear of swapping your credit card information for plugins that will help you make money.
Advantages of paying for plugins
Let's look at a few of the advantages of paying for plugins in general.
Paid plugins work. People generally only sell things when they work well. They want to sell to more people, so it's in their best interest to give you something that works, not just a piece of junk.
You'll receive support. The majority of paid plugins come with WordPress support. This can be very useful if you get stuck and need some guidance.
The plugin developers want you happy. When your plugin works, you use it. More importantly, you'll share and recommend it to others. This is how plugin developers make money, so they want you to love their work.
But that's not all. Investing in paid plugins can have a direct positive financial impact on your website.
WordPress plugins that pay you back
Here are a few examples of how paying for plugins can make you money.
AffiliateWP
AffiliateWP is a paid WordPress plugin that allows affiliate marketers to sign up for an account on your website and earn financial compensation for referring people to your business. When somebody buys your product or service using their personal affiliate link, they get paid, too.
Simply put, it gives other people in your industry an incentive to link to you and promote your products or services for you.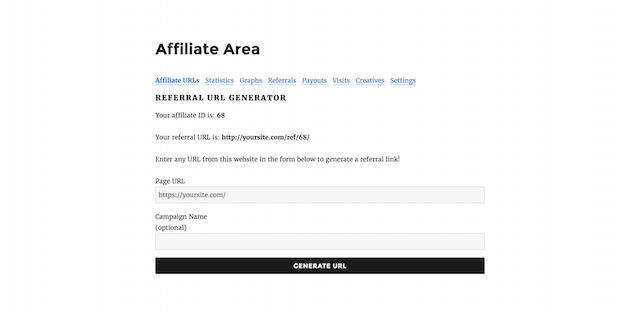 At the time of writing, it cost $49 per year to use this plugin on your website. At this point, most people see the price tag and freeze.
Then they get to thinking: "I wonder if I can find a free plugin that does something similar."
Just stop. You're only consider the price, not the ROI. When you see the plugin as an investment, you'll start to understand the big picture.
Referrals put you over the top. If you sell anything medium- to high-end, just one referral a year will pay for the plugin multiple times over. If you pay $49 for this plugin and somebody refers you a $500 customer 11 months later, that's called a win. And just imagine what five, 50 and 500 referrals looks like financially. If you sell something that's lower priced, you'll have to weigh the cost of the plugin against projected referrals.
It's a great link-building strategy. If you do any SEO for your site, you know links are the foundation to a successful search engine marketing campaign. This affiliate program gives people a legitimate reason to link to your website from their own and drive traffic and qualified leads to your doorstep. That in itself is worth more than $49 a year.
People see you as a boss. Businesses that create affiliate programs are the authoritative players in your space. They are multi-million dollar companies with thousands of employees and a massive marketing budget, right? Not anymore. When people in your industry see you have a robust affiliate program, it gives you klout for the long-term and extends the reach of your brand.
That $49 investment doesn't seem as expensive now, does it? The benefits of purchasing an affiliate program plugin far outweigh the annual fee here. That's return-on-investment.
SumoMe Pro
SumoMe is a free WordPress plugin that helps you capture leads through your website and grow your email list. They have a paid version of the tool called SumoMe Pro that gives you a bunch of extra features. At the time of writing, the Pro version costs $25 per month.
You're probably thinking, "$300 / year!? There's no way I can afford that!"
The problem is you're thinking about how much you have to spend for the plugin, not the return-on-investment you'll see from it.
Note: This advice applies to the majority of email collection plugins, not just SumoMe.
Collecting email addresses is a great way to capture new leads for your business. They sign up for your email newsletter or the freebie you're offering and eventually turn into paying customers.
But, come on … do you really think it's that easy?
Let's get real.
Finding out how to convert leads into customers is hard as hell.
You have to do a ton of experimenting and spend a lot of time figuring out how to get people through your sales funnel before you ever get people to buy what you're selling. Unfortunately, most people think they can collect email addresses, send out a monthly newsletter and people will magically start buying from them.
Here's why you need to invest in the paid version of your email capture plugin.
A/B testing is absolutely essential. Every one of the 7 billion people on this planet is different. Sure, the people you're targeting might have similar tendencies, but no two people are the same. That means everyone's reaction varies when it comes to different colors, content messaging and layouts. Never make assumptions about your audience; put contrasts in front of people and seeing how they react in order to make data-driven changes to your email collection strategies. It's the only way to effectively increase your conversion rate. And once 5 percent of your visitors are giving you their email addresses instead of 1 percent, it will change everything.

Advanced display rules are crazy effective. People are visiting your website using all sorts of devices. And the device someone uses says a lot about them. People who use phones or tablets are a step up technologically from desktop users, so why not show them a message that's a level up?
Customizing your messaging based on devices, where visitors are coming from and much more will help give you a personal touch for all your website visitors.
And trust is key before people give you their email address, much less buy from you.

Automate or die. Well, not technically. But to me, spending time on monotonous tasks instead of big picture moves is as close to death as I can imagine. Purchasing paid plans usually unlocks the ability to connect the plugin with your email service provider. When somebody gives you their email address, they can be autonomously be added to any list you have set up. Automating this process not only makes this process easier, but it frees your time so you can spend it developing other ways to grow your website.
SSL, AMP and Schema
I know, I know. These aren't plugins. But when implemented these three resources on your site could be a huge game-changer for you.
SSL isn't just a good idea to implement anymore. It's imperative.
The Chrome and Firefox browsers now flag HTTP connections as insecure.
So what's your ROI of setting up SSL? Your customers' knowledge that any sensitive data you're collecting is much safer — and you can sleep at night knowing you have an extra layer of security.
AMP FTW. AMP stands for Accelerated Mobile Pages and is a lightweight version of articles on your site loaded directly from Google search results. They load up to 10 times as fast as traditional pages on your site and are slowly becoming a ranking factor for SEO. People seem to be having trouble with the free AMP WordPress plugin, so it's time to hire somebody technical to implement it for you. No, I'm not talking about hiring someone on Fiverr. Get a referral or find someone at your local WordPress meetup to help you out for a couple hundred dollars.
What's your ROI? A better experience for people coming to your site from search, and Google giving you the thumbs up.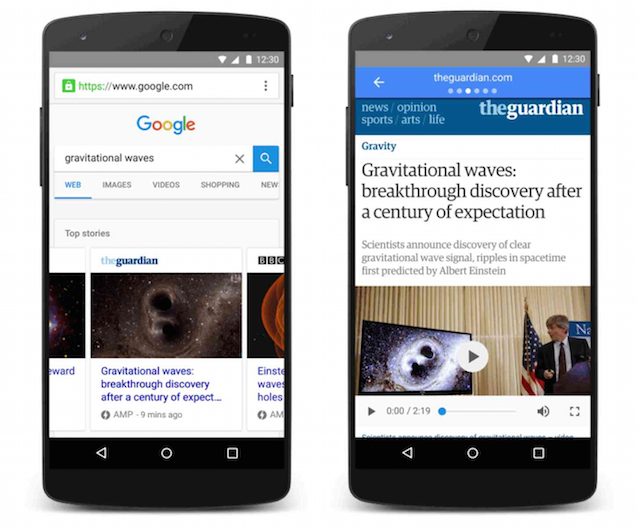 Schema gets people clicking. When people use Google, it's true that they tend to click on links higher up the page. But schema and structured data markup can have a big effect on how many people click through to your site regardless of whether it's in position 1 or 4. When somebody sees a 5-star rating or a picture of your product, it's going to make them want to see more. This is something else you can hire a trusted developer to implement for you with the help of a solid Schema plugin. A couple hundred bucks is worth an improved conversion rate.
What's your ROI? More traffic, which in turn will lead to more email subscribers and customers.
Final thoughts
In the end, investing in paid plugins or for certain key pieces of your website to work properly isn't about how much you're spending. Your thought process should be, "what am I getting out of this?"
If the plugin will return your investment and then some, don't be afraid to do your research and use a paid plugin. When you spend $1,000 a month on plugins and make $20,000 every 30 days, it's fair to say that's good business.