As a travel agent in the digital age, you're constantly competing with websites like Expedia and Hotels.com for online travel business. Of course, you know you can often give clients the same deals or even better, and that they're better off working directly with you. But how do you let them know that? One answer is writing a travel guide.
Sixty-five percent of leisure travelers look online before deciding where or how to travel. A travel guide is the perfect way to lead them to your agency.
Let's dive into this topic so you can see how publishing your own travel guides to your website could be your key to more customers.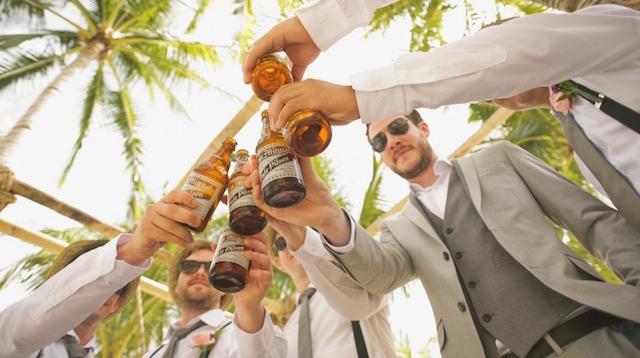 What is a travel guide?
If you've ever been on Condé Nast Traveler's or Fodor's travel website, odds are you've seen one or two travel guides. These are generally a few pages about a destination, complete with the top spots to visit for shopping, nightlife, local attractions and more. That's really all you need to include in writing a travel guide of your own for your agency's website.
Why create one?
The info in a travel guide includes all the things a potential customer wants to know to visit a particular destination. Think about the last time you were considering going on a trip. What's the first thing you did? Well, if you're like most people, you went to your favorite search engine and began researching top destinations. Or, if you had a place in mind already, you searched for something like "where to stay," "what to see," "top restaurants," etc. All of the content you found was created with you in mind. It just makes sense to create these guides yourself in order to tap into the river of people looking for this information.
What to include in your travel guide
So where to start writing a travel guide? Let's take Rome as an example. Millions of people travel there every year. What would someone who's thinking about visiting Rome want to know? What would they be searching for? Most likely, they're typing the following phrases (or something similar) into a search engine like Google:
Best time to travel to Rome?
Weather in Rome
Most romantic hotels in Rome?
Honeymooning in Rome
Attractions in Rome
You get the idea. Using these search ideas as a baseline, you now have ideas you can use to write a travel guide.
The idea is to create truly wonderful content, then promote it online to get as many eyeballs on it as you can. One way to do this is to buy Google or Facebook ads that draw in potential customers — local and international — who are searching the web for this information.
These guides are SEO (search engine optimization) gold! They tell search engines like Google that you're an expert in travel destinations. And your guide doesn't have to focus on just one destination either. Perhaps your perfect guide would be more along the lines of something like this:
Top 5 destinations for a wedding on a budget
Five getaways for you and your friends
The best cities for a bachelor party
Culinary escapes for the wine and cheese connoisseur
A beer lover's paradise
How to focus your content
The beauty of writing a travel guide is that it can be about anything, anywhere. Specialize in packages tours to Disney World? Write one, two, or a bunch of travel guides about the parks, hotels and surrounding areas.
Do you want to be a general travel agent? Or do you want to only serve people who are getting married or going on their honeymoons? Is your ideal client a single guy or gal? Perhaps you only want to work with families, people seeking all-inclusive vacations or cruise goers.
Once you've nailed down your ideal customer, you can get crystal clear on the types of travel guides you want to develop.
A note about photography
When writing a travel guide be sure to include stunning photographs that you can later use to direct people to your site via social media and paid ads. A great picture can often motivate a person to travel more, and because you posted it, book their trip with you. In fact, sometimes these guides inspire trips that may not have otherwise been on travelers' radar. Often times, all that's needed is an image of a gorgeous or intriguing destination to spark the interest of someone in need of a vacation.
Check out our checklist: 5 ways to get more local customers
Right now, locals with wanderlust are looking for a travel agent. This list shows you how to help them find you.
Five Ways to Get More Local Customers from GoDaddy
Writing a travel guide will bring visitors to your website
Whether you're just starting out or already have a travel business and are seeking additional clients, writing a travel guide is a great way to start. Who knows? It could even turn into a lead magnet you can use to grow your email list. If your guides are good enough, you could use them as paid eBooks down the line. The possibilities are endless.