In eCommerce, preparation is key to get ahead and capitalize on the increased demand that most companies experience during the holidays. The holiday season is typically defined as the last 61 days of the year covering the months of November and December. In this small window, some industries can see up to 30% of their year's total revenue. This means that your marketing campaigns, tactics and website must all be working toward a robust holiday eCommerce strategy.
Now more than ever, companies of all sizes have access to abundant resources and information that can help them gain a competitive edge.
Online businesses have the advantage of having a wealth of data at their fingertips, literally. They can track consumer behavior and use metrics to plan winning marketing and sales strategies.
For example, we know from data that the majority of online holiday spending happens during a five-day period known as the Cyber Five. This shopping phenomenon starts on Thanksgiving and goes through to Cyber Monday. A survey found that 54% of American consumers intended to shop during these five days of sales.
Competition has ramped up so much that companies are running Black Friday-level sales as early as November 1 to try to secure a competitive advantage.
So, how do you better prepare for the season that can make or break your company's year? The answer lies in strategy.
Related: 11 ways to get a jumpstart on holiday eCommerce planning
5 steps to measure and improve your holiday eCommerce strategy
We will go through the following steps to make sure that your holiday eCommerce strategy results in a jolly good holiday season:
Conduct a situational analysis.
Identify your business objectives.
Determine your KPIs.
Set your strategy.
Experiment with different marketing tactics.
It's important to note that not all eCommerce sites are created equal. If you're new to eCommerce for your business, choose one or two steps to focus on first.
Ready? Let's take a closer look at each step below.
1. Conduct a situational analysis
Let's start by looking at what your industry standards are. This will put things into perspective and keep you from getting confused by the generic numbers that tend to be tossed around. After all, you can't expect an eCommerce store that sells durable goods to sell as many units as a company that trades in fast-moving consumer goods.
Clarifying this early on will give you some insight into how relevant players in your market are performing.
It's always a good idea to keep tabs on what your competitors are doing.
Carrying out a competitive analysis periodically is another way to make sure that you get ahead of the competition and stay there.
Related: How to find inspiration from your competitors (without stealing their ideas)
Once you have outlined some key metrics in the industry that you cover, identify where your company is in its business life cycle.
The current stage of your company will greatly affect how you interpret your performance metrics.
Take a look at the five stages below. Which one sounds like you?
Launch: Low sales volume with slow growth and the few employees that are present are wearing many hats.
Growth: Sales volume is increasing rapidly and starting to realize profits. The company uses this cash flow to hire more employees to sustain growth.
Shakeout: High sales volume but the growth has begun to slow due to saturation and competition. The company is well-staffed, but profits are beginning to decline.
Maturity: High sales volume begins to decline along with profits. The company remains well staffed but has the money to research and develop new ways to explore new revenue streams.
Renewal/Decline/Exit: Sales volume and profits are declining with the company no longer able to maintain a competitive advantage. The company exits the market.
To figure out where you want to go, you have to know where you currently are.
How to perform a situational analysis
If you're not sure, a situational analysis does exactly this. It can help you map out how you can leverage your strengths and seize opportunities to be successful.
There are three main models to perform a situational analysis:
All three work exceptionally well to outline strategic opportunities in your current business and will help you to find where your business is currently.
Evaluate past performance
With the strategic opportunities in sight, it is time to evaluate how well your holiday eCommerce strategy worked last year.
This is where Google Analytics and eCommerce platforms come into play. We tend to overlook the vast amount of data that these platforms provide. Granted, the capabilities vary from platform to platform, but they almost always offer the key performance indicators (KPI) you need to make sure that your eCommerce site is streamlined.
Take note of as much information as you can about your performance during the months of November and December.
If you can go back multiple years, even better!
Try to identify what strategy, campaigns and tactics you were running, too, since this will help you evaluate your previous marketing efforts so you can replicate successful campaigns.
With this done, you'll have a benchmark of your previous performance and be able to set goals for the upcoming holiday season.
Related: How to make data-driven decisions using Google marketing tools
2. Identify your business objectives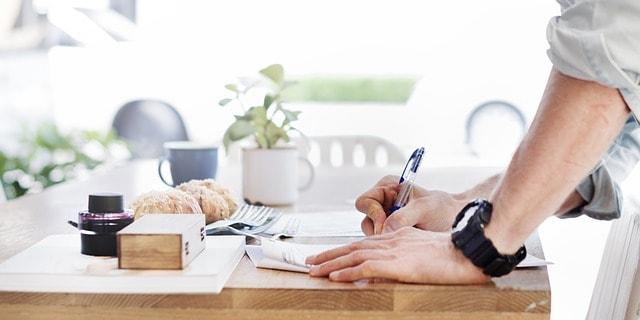 What is something that you would want to have if you were lost? Perhaps a compass? Business objectives play this directional role as you navigate through the market.
Without knowing where you are heading, you are bound to run around in circles and run into stagnant performance.
Setting proper goals needs to become second nature to your business. Whether they are related to customer service satisfaction or sales quotas, your goals should always be SMART.
Specific
There should be no ambiguity to your goal. It will act as your compass and your business's heading must be clearly defined.
Measurable
A good goal is something that can be measured. For example, don't set "increase website traffic," instead, try "increase website traffic by 10% month over month."
Attainable
While everyone loves an optimist, it is also important to stay realistic while setting goals. Set something that is achievable and challenging so you won't be too demotivated if you miss your target.
Relevant
In what direction is your company going? The goals that you set should help your company move along that path. Something too far out of your realm could scatter your team's focus.
Timebound
Give yourself a deadline. This will keep you on top of things and keep the goal from eventually fading into the background.
Need some ideas for SMART goals? Here are a few examples for the holiday season:
Increase sales: Increase eCommerce sales by 10% in the 3rd quarter.
Market share: Gain 5% market share by Jan. 1, 2020.
Customer acquisition: Acquire 1,000 new customers in March 2020.
Awareness: Increase Facebook impressions to 500/week.
The fewer objectives you have, the better. This will let you and your team focus on what is important. Otherwise, you risk becoming overwhelmed with all the different factors it takes to keep your site competitive.
With your starting point realized and your goals set, it's time to put everything into a marketing calendar. After all, your goals now have deadlines!
Getting organized before the holidays hit is a sure-fire way to stay on top of your holiday sales and marketing.
3. Determine your KPIs
A key performance indicator, or KPI, is a quantifiable measure used to evaluate the success of an organization, employee, etc. In short, these are the performance measurements of your business objectives.
In order to run your site successfully, you need to identify what does and doesn't work, why it works and whether it will work again.
Each KPI tells a different story of the same action that takes place inside your eCommerce store.
How did someone get to my site? How much did they spend? Is my checkout optimized?
All these questions can be answered by key performance indicators.
Below are the top 10 KPIs most relevant throughout the holiday season. While 10 KPIs are not nearly enough to get the whole idea of how an eCommerce store is performing, the list below does a good job of summing it up.
Revenue/sales: Total sales throughout a specified period.
Average order size: Average order size of a customer on a single order.
Site traffic (including source): Total number of visits to the eCommerce site.
Conversion rate: Rate at which users are converting/buying. Total number of visitors divided by total numbers of conversions.
New versus returning customers: Comparison between new and returning customers. Highlights loyalty and potential affiliates or advocates for the company.
Subscriber growth rate: Depicts the growth of the subscriber list.
Social media followers: Followers on all social media channels. Useful for gauging loyalty and brand awareness.
Social media engagement: Measures interactions for your brand on social media.
Click-through rate: Tells the percentage of users who click on a link or asset.
Cart abandonment rate: How many users add products to cart without checking out.
With these 10 KPIs in your back pocket, you'll be able to accurately measure brand awareness, marketing efficiency, sales and site optimization. And that's a win for your holiday eCommerce strategy.
Related: 7 ways to use Excel to keep track of your KPIs
4. Set your strategy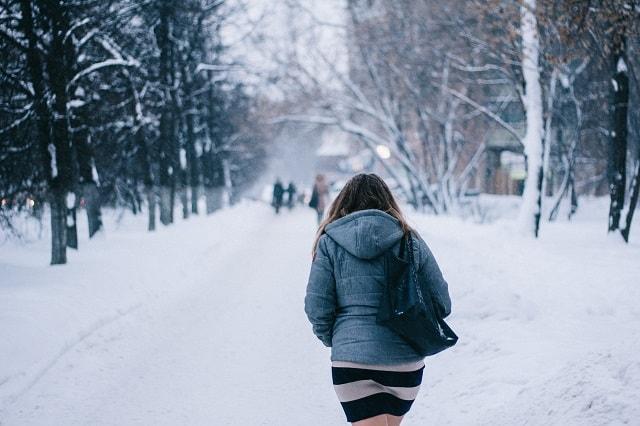 A great tool to explore what kind of growth your company could undertake is the Ansoff Matrix. This matrix analyses and depicts the risk of four different strategies: Market Penetration, Product Development, Market Development and Diversification.
Market penetration
This strategy option offers a focus on increasing the sales of existing products in the current market to increase market share. This is the least risky strategy for a company.
Product development
A development strategy involves the development of a new product to an existing market. This strategy tends to be capital intensive and typically involves a lot of R&D or a partnership that gives you access to a new product for your market.
Market development
Unlike the Product Development option, Market Development would be the creation of a new market with an existing product. Think expansion. This strategy typically involves moving to another domestic or international market.
Diversification
Diversification would include the development of a new market with a new product. This is the riskiest strategy for a company, but also offers an entirely new revenue stream.
The strategy you choose to pursue will depend entirely on your business goals, but with the Ansoff Matrix, you are better able to weigh the strategy against the possible risks.
5. Experiment with different marketing tactics
Marketing tactics are the strategic actions that direct the promotion of a product or service to influence specific marketing goals.
Much like the KPI, there is a long list of tactics that can be used for any given strategy.
With your goals defined, your metrics ready for measuring, and your direction set, you are ready to begin experimenting! Use a combination of these popular online tactics to concoct a successful holiday eCommerce strategy.
Price adjustment: The oldest and most used trick in the book, principally around the holidays. This tactic entails lowering your product's price to increase demand. Everyone battles during the Cyber Five so sales are a great way to attract eyes. Warning: Be mindful of your margins!
Paid ads: Placing content online or in a public place (e.g., print or online magazines, Facebook ads, Instagram ads, billboards).
Pay Per Click (PPC): Placing digital content in media that is charged when clicked on (e.g., Google Ads).
Search engine optimization (SEO): Optimizing content so consumers can find your products more easily (e.g., websites or blogs).
Email: Sending email to consumers, subscribers or followers (e.g., newsletters, press releases, blog posts).
Endorsements/influencer: Getting an influencer to post or endorse your brand to their audience (e.g., social media post, mention in an email or blog post).
Advocacy: Getting customers to publicly share their positive sentiment (e.g. online reviews, shares on social media).
Affiliate: Paying affiliates to help sell the product via their personal channels. Typically, affiliates are paid a commission for each sale (e.g., Tapfiliate).
Co-branding: Collaborating with another brand to attract a mutual target audience (e.g., hosting an event with other like-minded businesses, creating a gift guide with other brands).
Contest: Creating a reward-based tactic where consumers have the possibility of winning a prize through engagement (e.g., website, social media, email raffle).
Another note here is to remember mobile optimization for your eCommerce site.
These days, it's essential that websites and ads be optimized for all devices.
Mobile sales during last year's cyber week accounted for 54% of total revenue!
Record, rinse and repeat
Having an eCommerce website gives you an insider's view that no brick-and-mortar store ever could. No matter what KPIs, strategies and tactics you try this year, measure and record all your efforts. This will not only save you precious time for your plans during the holiday season but also give you a solid foundation for the future.
Each holiday eCommerce strategy varies in cost, effort and effectiveness depending on its execution, so finding the best plan for your brand will be trial and error.
However, once you iron out the details thanks to your eCommerce data, you will begin to see results that you can replicate all year long.