The real estate industry is one of the most enduring and consistent sectors of modern business. Largely, this is a result of the fact that people will always need places to live. Despite its consistency, however, the world of real estate is not immune to change over time. Selling a house online is now one of the most effective tools real estate agents and brokers have for marketing their businesses.
If you want to really take charge of your marketing, you should create your own real estate website rather than relying solely on your brokerage site.
As a real estate agent, it's important that you integrate new digital promotion channels into your overall marketing strategy. By doing so, you will not only be able to promote your property listings to larger audiences, but also remain competitive with other agents in your area. Here are some of the basic tips and tricks you can use to build your real estate website and use it to promote your property listings effectively.
Selling a house online in 4 easy steps
Get your own domain name.

Build your website.

Post the right kind of content.

Attract buyers and sellers.
Ready to make the most of the web to close more sales? Follow these steps.
1. Get your own domain name
The first step in building any website is to buy your domain name. Many real estate agents will just use their own names for their domain names. Take Nicole Muk, for example, a real estate agent in Princeton, N.J. She registered NicoleMuk.com for her real estate website — easy and straightforward.
However, there are more creative and effective ways to name a site.
Specifically, you can use one of the new domain extensions, like .agency or .forsale, for your real estate website. The benefit of these new domain extensions is that they're specific — it's immediately apparent to all who see your web address that you're in real estate. New domains are particularly attractive to real estate agents whose personal names are already taken in the .com extension.
Type in your business name to see your options now:
2. Build your website
Once you've selected and purchased your domain name, you can start building your site. There are a few different options for website construction.
Do it yourself with WordPress
One of the most popular options is WordPress, a content management system that has been used to build more than one quarter of all websites worldwide.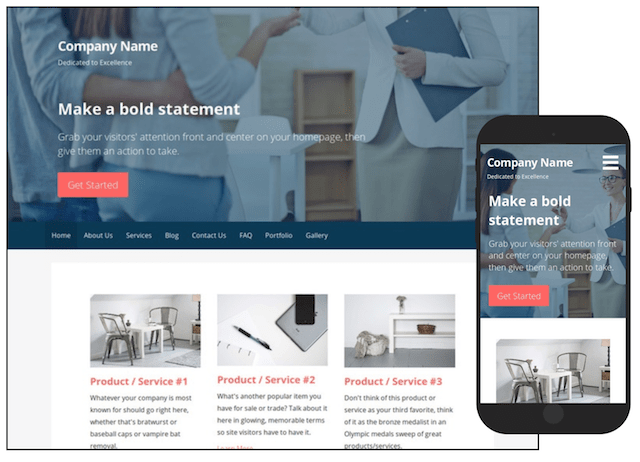 WordPress sites can be customized with free themes and software add-ons known as plugins that have been designed specifically for real estate sites. A few of the popular real estate plugins for selling a house online include CT Mortgage Calculator, IMPress Listings, WPL Real Estate and GeoDirectory.
Keep your listings up-to-date, capture new leads with signup forms, engage with buyers through compelling content — the possibilities with a WordPress site are endless. And if you don't want to spend time worrying about the technical aspects, you're in luck. GoDaddy WordPress Websites comes with an intuitive Quick Start Wizard. All you have to do is enter some key business information, and we'll come back with suggested themes and layouts perfect for your real estate business.
Hire someone to build it for you
If you've got the funds and would rather spend time focusing on your clients, you can also have a site custom-built for your real estate business. There are even a number of full-service agencies that specialize in real estate websites, such as Curaytor and Sierra Interactive. Though this gives you the advantage of being able to construct your site exactly as you want it, the expenses involved will be higher than if you were to build it on your own.
3. Post the right kind of content
When you're selling a house online, one of the most important elements of success is posting the right kind of content on your site. Content refers to the listings themselves, as well as photos, videos, articles, tutorials and other information on your website.
Of course, the basis of your content should be photographs taken by a professional real estate photographer.
Ideally, the pictures should be taken after the house has gone through a rigorous staging process designed to make it look its best. Staging can range from the extremely simple, such a rearranging furniture, to much more comprehensive approaches, like changing paint schemes.
Beyond your pictures, you should also consider posting additional visual content.
Video tours, for example, can give buyers a better idea of the spaces within the house and provide a realistic walk-through experience. In recent years, drone pictures and videos that show the roof and exterior of a home from multiple angles have also become quite popular.
Finally, your real estate website should include links to relevant information about the surrounding community. Statistics like average home value, crime rates and school ratings will be useful to any buyer trying to make up his or her mind about a given house. The more information you provide, the better equipped your customers will be to pick out homes that suit them.
4. Attract buyers and sellers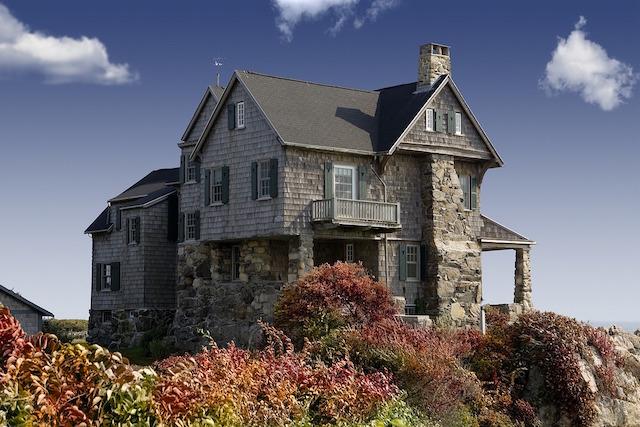 With your site built and homes listed, you need to get qualified visitors to visit your listing pages. One of the easiest ways to do this is through social media marketing.
You can also drive traffic more directly by using paid advertising. For beginners, the easiest online advertising system to use is usually Google's Adwords program. If you have some money to invest in paid advertising, you can target specific keywords, including those relating to real estate or homes for sale in your local area. Every time someone clicks through one of your ads, you'll be charged a certain amount.
Paid advertising can be quite useful for selling a house online, but the cost will add up over time. There are many other agent-tested marketing strategies, including search engine optimization, email marketing, blogging — even unique business cards. They key is to find the right mixture of tactics that works for your business.
Why online promotion might help you get higher prices
Real estate agents should always attempt to sell their listed homes at the highest prices possible, both for the benefit of their clients and to improve their own commissions.
Selling a house online is one of the best ways to get a higher price, as it allows you to broadcast your listing to a larger group of prospective buyers.
Since homes that sit on the market for long periods of time become less likely to attract new offers, the best opportunity to get a good price relative to market value occurs in the first two to three weeks on the market. The larger the group of buyers you can reach during this critical time period is, the better your chances of getting a solid offer are.
Use the web to become more visible
Using digital marketing is imperative for anyone who wants to be truly competitive in the modern real estate space. Setting up a website, social media profiles and other key marketing elements will help you reach more people in less time than more traditional methods. Use these simple tips for selling a house online, and you'll likely see more traffic, more leads and more sales coming in.