WooCommerce is the most popular ecommerce solution in the world. At this very moment, there are over 3 million live websites that sell with WooCommerce. The main attraction of WooCommerce is that it is entirely open-source and fully customizable.
Users are able to modify every part of the platform without limit.
This high level of flexibility makes WooCommerce a powerful tool for online sellers. The platform is more than just a basic shopping cart and can be used to sell a wide variety of products and services.
Let's go through six of the most popular types of products and services you can sell with WooCommerce.
---
Get paid fast and keep more of what you sell
Keep more of what you sell — whether that's online or in-person — thanks to the lowest payment processing rates in the industry. With GoDaddy Payments, you get the quick and easy way to get started, approved and taking credit card payments with no set-up fees, long-term contracts, or hidden charges.
You'll only pay a low fee, starting at 2.3% plus $0.30 per transaction, and get your money the next business day.
And with the GoDaddy Payments Smart Terminal point-of-sale hardware, you can seamlessly manage your in-person and online transactions all in one place.
---
1. Physical products
As you would expect from an online shopping cart, WooCommerce supports the sale of physical products. WooCommerce allows you to easily add products to your store, manage your product catalog, and process your customers' orders.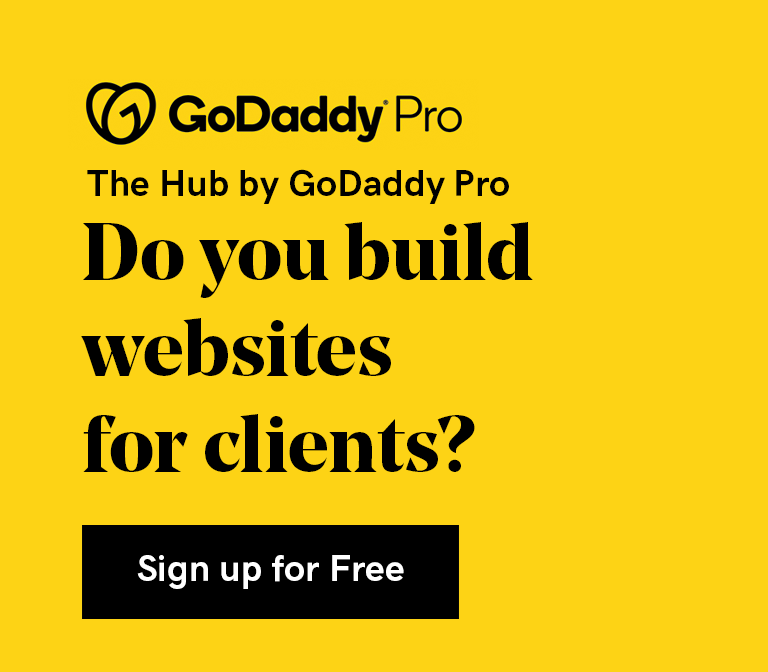 Here are some of the benefits of using WooCommerce for physical products:
Unlimited products: With WooCommerce you can add as many products as you want to your store with no extra cost.
Categories and attributes: Place products into categories to help make your store easy to navigate. Add attributes like color or size so customers can find the right product for them.
Product sorting and filtering: Customers can sort products by price, rating, popularity, or attribute.
Unlimited images: Show off the quality of your products with any number of photos.
Product ratings and reviews: Display customer feedback right on the product page. This includes a Verified Owner label for all previous customers.
Payment processor integrations: WooCommerce easily integrates with the most popular payment gateways, including Paypal, Stripe and Square.
2. Digital products
Digital products are any item you can't physically put your hands on. Instead of having a box arrive at your door, you simply download the digital product after you make a purchase.
There are many advantages to selling digital products. The lack of a physical item completely eliminates the need for shipping and other fulfillment processes.
Digital products can also yield high profit margins. Unlike physical goods, where each individual item will have a cost to source, you only need to make a digital product one time and can sell it infinitely.
There are many types of digital products available online today. Here are some of the more popular digital products:
Software
eBooks
Courses
Videos
Music
Photographs
Tickets
To create a digital product in WooCommerce you simply check the "Virtual" box in the product data section. If the product needs to be downloaded, you would check the "Downloadable" box and set the download settings. Here you will add the file link, set the download limit, and any expiry date.
When selling downloadable products, you will need to configure the settings for how they get delivered.
Go to WooCommerce > Settings > Products > Downloadable Products. Start by selecting a download method for your files.

If you choose Force Downloads, it will keep the file URL hidden and the customer's browser will initiate the download once the purchase is complete.
You will also need to choose the level of access for restriction. If you want customers to have the ability to download their product immediately after payment (regardless of whether they are logged in). If you rather users be logged in to their account, select Downloads require login.

The final feature you want to make sure is enabled is the append a unique string to the filename function. Doing so improves security.

When a customer orders a downloadable product the download links will appear on the order received page. There are also download links in the order confirmation email
3. Amazon affiliate products
Amazon offers a comprehensive affiliate program called Amazon Associates. Affiliates who refer sales to Amazon get a percentage of the sale, paid as a commission. The best part about Amazon Associates is that it is easy to integrate Amazon products into your WooCommerce store.
You can choose to manually add the product links to your store or you can use a plugin to automate the process.
With the Amazon Auto Links plugin, you can import products from Amazon in just one second. The plugin also offers other helpful features like advanced searching, product stats, bulk importing, and more.
You can customize the default product display templates by copying and editing the plugin files.
Find the current template located at /wp-content/plugins/amazon-auto-links/template, and then make a copy of the existing template folder.
After you've copied the folder, you make your customizations by editing the style.css and template.php files.
You can then create a folder in your theme's folder and move the customized files over to the new folder. Once the template is in the theme folder, the plugin will automatically detect it and begin using it to display the Amazon products on your site.
To perform API requests using the plugin you will need to set up the Product Advertising API.
You can do so in your Amazon Web Service account by going to My Account > Console > Security Credential. Find the section named Access Keys and then Create New Access Key button to create a key. Once you get the access secret, save it as you will need it when connecting the extension.
4. Subscriptions and memberships
If you are looking to maximize your customer lifetime value, a subscription service is an effective method. Subscriptions allow you to set up and collect recurring payments. This could be for both physical or digital goods.
To sell a subscription product. The customer sets a renewal period at the time of purchase, and you deliver the same product at recurring intervals.
Setting up a subscription product requires a billing schedule which includes:
Billing interval and period: sets the schedule for which renewal payments will occur for the product. For example, every 1st week of the month.
Billing length: determines the number of payments that will occur before the subscription ends. For example, a subscription with a billing interval and period of every month and a billing length of 12 will last for one year.
Trial period and interval: determines how much time is provided as a free trial at the start of the subscription. This period is added to the billing length.
The extension supports all major payment gateways, enabling you to easily set up recurring billing for your customers.
You can also sell membership access to your website as a subscription. This is a great way to get the most out of your high-value content. You could make the membership a one-time cost or set up a recurring subscription charge, similar to recurring products.
Like subscriptions, you will need a plugin like Membership for WooCommerce to sell memberships on WooCommerce.
5. Sell your time with bookable appointments
WooCommerce is more than just a platform for merchants. The platform allows users to sell time-based and bookable services as well. This could be a spa selling appointments, a personal trainer selling a one-on-one session, or a professional selling a consulting service.
Selling your time-based services doesn't require any extra setup. WooCommerce supports virtual products right out of the box, without the need for any additional extensions.
There are extensions available however to enhance the services you offer. The WooCommerce Bookings extension allows your customers to book a fixed block of time.
With the extension, you can change the product type to "Bookable Product" where you will then be able to set up a booking offer for your customers.

Next, you will need to configure the booking duration for appointments. You can choose to allow customers to define their own time windows. For example, a sauna in a spa is rented out in hourly intervals, and the customer can choose how many 1-hour blocks they would like to book. The other option is to only offer a fixed block of time in which customers can schedule appointments.

The block duration can be defined in months, days, hours, or minutes. If you let customers define their own booking duration, you will need to set a maximum and minimum amount of time that they can book.
You can choose whether you want to give customers the ability to cancel their bookings. If you select the option Can be canceled, a new field will appear that allows you to decide how much time before the booking date they have to cancel their appointment.
Finally, you will need to set the cost for your bookings. There are two types of the price you can set; Base cost and Block cost.
Base cost is a one-off payment for the booking. It stays the same regardless of the amount of time the custom books. Block cost allows you to specify a time-based fee for the duration of the customer's booking.

When a customer views a bookable product and fills out the booking form, they can choose to complete the checkout and thus the booking, or they can send an inquiry asking for more details about the appointment.
Managing bookings
You can manage your appointments by going to Bookings > All Bookings. There you will see a list of all the bookings customers have made. If a booking requires confirmation, it will display a tag with the words Pending Confirmation.
To approve the booking select Confirm.
With the bookings dashboard, you can also create bookings manually by clicking Add Booking.
6. Online auctions
Auctions are a great way to increase the interest in the products you are selling. If you are looking to start the next eBay (or something similar), WooCommerce is a solid platform to use.
Similar to memberships, you will need to extend the functionality of your WooCommerce store to be able to hold auctions.
There are plenty of effective auction plugins for WooCommerce available. Below are a few of my top choices:
These plugins will provide all the essentials you expect from an online auction. You can set the start time, starting bid, bid increments, auction end time, "buy it now" price, and more.
It's nearly limitless when you sell with WooCommerce
It is clear that WooCommerce is capable of much more than just selling physical products. The open-source structure of WooCommerce allows for limitless functionality and customization. With some creativity and technical skill, you can sell anything you can think of with WooCommerce.