As 2020 comes to a close, an uncertain winter lies ahead across the United States. The coronavirus pandemic will continue during the winter months and entrepreneurs will be hunkering down to the best of their ability. This includes businesses in rural areas, which face their own unique barriers due to location.
In 2019, Small Business Majority released a report that examined the opportunities and challenges facing rural small businesses.
The survey of 530 rural small business owners sheds light on how to better stimulate and support rural entrepreneurship. Rural businesses struggle to maintain the same level of connectivity possessed by their metropolitan counterparts.
Other challenges include significantly less reliable broadband internet services, access to capital (particularly in rural areas with fewer banking options), and trouble finding and hiring capable employees.
Another unique finding? The lack of awareness of resources available to rural businesses
Rural entrepreneurs do have spaces that can provide their businesses with counseling and the necessary resources. They simply need a little help in identifying available support and networking opportunities. Let's take a look at a few of the places rural businesses can turn for support during the winter months and throughout the COVID-19 pandemic.
Chamber of Commerce
One of the most critical spaces in the rural small business ecosystem is the local Chamber of Commerce.
According to the Small Business Majority report, 25% of rural small business owners use their local Chamber of Commerce as a networking hub.
Other organizations, like trade associations and Rotary Clubs, are also used for networking and engaging regional stakeholders in rural areas.
What else can entrepreneurs do at their local Chamber of Commerce?
Aside from networking with other local businesses, the Chamber of Commerce works to partner alongside small businesses.
As a member of the Chamber of Commerce, you'll receive assistance with marketing and advertising for your business and accessing funding options. The Chamber's free promotions make it easier for local customers to find you.
What happens if your rural community is too small for a Chamber of Commerce? You may also seek out assistance from your local downtown business association to determine what kind of support it offers to small businesses.
SBA and SBDC offices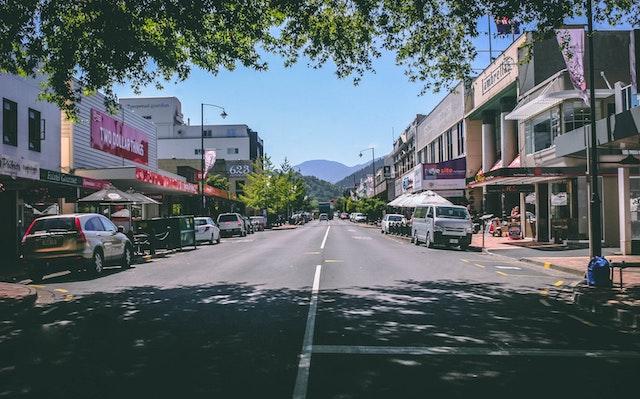 The SBA is an acronym for the U.S. Small Business Administration and the SBDC stands for Small Business Development Centers (which are in partnership with the SBA).
Local SBA and SBDC offices offer support and counseling for entrepreneurs who are starting and growing their small businesses.
The SBA is widely known for offering programs for planning, launching, growing and managing small businesses across the United States. This organization also provides funding programs including loans, grants and disaster assistance capital. This acts as a lifesaver for rural businesses, which can take advantage of increased opportunities to participate in SBA loan programs.
The SBDC is described as the most comprehensive small business assistance network in America. Every 32 minutes, an entrepreneur starts a business with the help of the SBDC and new jobs are created every 5.3 minutes.
Through a partnership with the SBA, SBDCs are hosted by universities, colleges, state economic development agencies and private sector partners.
There are nearly 1,000 SBDC centers across the United States that provide business consulting and training resources to entrepreneurs and their emerging startups. For rural businesses, having this resource available provides vital education and outreach to entrepreneurs at all stages of their startup's journey.
Women's Business Centers
More than 100 Women's Business Centers are sponsored by the SBA across the United States — and many of these centers are a huge resource for entrepreneurs.
Women's Business Centers assist women entrepreneurs with business development. They also provide access to capital that helps fund these startups as well as educate business owners about finances through programs about crowdfunding and other related financial topics.
How do you find the nearest Women's Business Center to your rural community? Use the SBA's search tool.
If you're unable to find one nearby, you can use this same tool to seek out the closest SBDC and receive the necessary assistance.
Land-grant universities
Recently, I was listening to a webinar about useful tools for women-owned startups in rural America from SCORE, a nonprofit dedicated to helping small businesses. Of the tools and resources mentioned in the webinar, land-grant universities piqued my interest.
If you aren't familiar with the term, these universities provide support to businesses in the agricultural industries.
Most states have a designated land-grant university.
Many land-grant universities have extension offices in smaller communities.
These universities provide free resources and training for small businesses with an agricultural focus, including offering training for helping small farm businesses and drafting farm-focused business plans.
Public libraries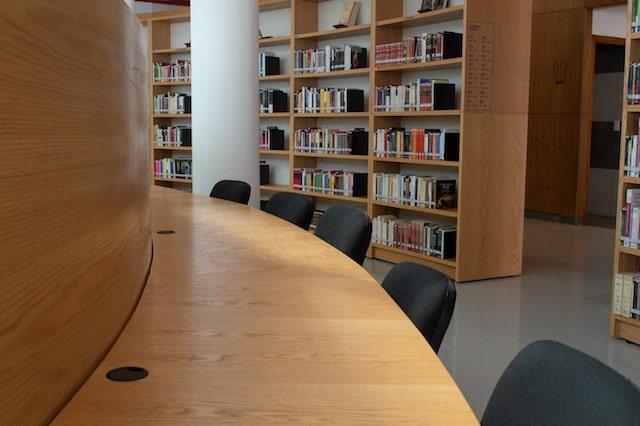 Many rural areas are challenged with a lack of or having poor broadband accessibility. The role of a public library is a vital one to rural businesses.
Libraries offer publicly accessible computer terminals, internet connections and electronic and digital resources. These spaces even make it possible to establish new connections with other patrons, stakeholders and library staff.
Amid COVID-19, it's advised that you check in with your local library to see what their current hours are as many branches have revised their hours.
Local rural libraries may have limited resources, but they are actively working to support the needs of patrons.
Ask and see what they are offering or doing that helps to meet the needs of the community and its entrepreneurs.
Related: Four policy pillars that will encourage online micro-businesses
SCORE
No matter where you live, online resources are plentiful to entrepreneurs. However, it's critical that you focus on using reliable and trustworthy sources to start and grow your business.
Rural entrepreneurs seeking mentors or looking for resilience advice during the pandemic have a true business partner in SCORE.
Since 1964, SCORE has been providing entrepreneurs with the largest network of volunteer, expert business mentors. Amid COVID-19, remote mentorships are available through video, email and phone, allowing entrepreneurs to work, and mentor, remotely from the safety of home.
Search for a mentor through the website, enroll in a workshop offered by your local branch and browse their library of free business templates, checklists, blog posts, videos, infographics and more to help with starting and growing your small business.
Related: How to network remotely with other business owners during the pandemic
Facebook groups
In the 2019 Small Business Majority report, the greatest percentage of polled participants revealed that they use social media to get involved with their communities.
Nearly four in 10 cited Facebook groups as one of the best ways to connect with other local small business owners — surpassing the local Chamber of Commerce.
If you notice a local Facebook group page where you feel you, and your business, may be able to connect with others, request to join the page. Use this space to learn more about the individuals that make up the rural area, giving you insight into growing your business.
Google My Business
Your small business has a great opportunity in a rural area to be the proverbial big fish in a small pond. However, this will never happen if you are not actively marketing your business. Both online and in-person, it's critical that your potential customer is aware of your existence.
Who are you? What's your mission and purpose? How can you make the lives of customers better?
Get the word out about who you are and understand the community you are serving by reaching customers where they're at. Use a variety of marketing strategies ranging from word of mouth reviews to unique signage and radio/TV advertising to online ads on popular social media sites like Facebook and Twitter.
How will you know what people are saying about your business? Set up a Google My Business page. It's also a good idea to have a presence on review platforms like Yelp and TrustPilot.
Related: Why you need a Google My Business profile and what to include
Check in with every comment, positive and negative, that is written about your business. Respond to each one. Check the Better Business Bureau to see what customers are saying about your business through this website as well.
Tracking comments gives you the opportunity to correct mistakes early into the lifecycle of a small business.
Online visibility, even in a rural community, also allows you to continue to do more of what works. This strategy helps increase the ROI for the business as a whole.
It's also a good idea to create a website so customers know exactly where to find you online.
This is, unfortunately, a practice that only 50% of small businesses take advantage of for their companies. However, having a website will prove to be extremely useful during the winter months.
As the pandemic continues, it will provide customers with a useful resource that alerts them as to when your business is open, whether you are offering any curbside pickup or delivery options and if there are any changes to the business during this time and post COVID-19.
Related: 7 reasons you need a small business website
Make your rural businesses bloom
Entrepreneurship, for all of its risks and rewards, is full of moments where it can feel a bit like a lonely path. This is especially true if you work in a rural area.
However, with the help of the aforementioned resources, rural entrepreneurs will be able to create a necessary support system that allows their business to thrive well after winter and into the first days of spring.