5 tips for adding an eCommerce shop to your brick-and-mortar business
Smart business owners are never satisfied with the status quo. They are always looking for new ideas that can grow their business or add additional revenue streams. One idea that many traditional business owners are starting to consider more intently is adding an eCommerce shop to their brick-and-mortar store.
There are many benefits to integrating an online shop with your brick-and-mortar store. Websites are accessible 24/7, shipping integration gives you the freedom to expand your target market, and the ease of setting up and marketing an online store makes it a no-brainer for forward-thinking business owners.
If you want to add eCommerce to your brick-and-mortar business, then you need to consider the following tips.
5 tips for adding a successful eCommerce shop to your business
Determine what you're going to sell.

Find an eCommerce platform and domain.

Make inventory management a focal point.

Get the most out of your chain suppliers.

Market your goods online.
1. Determine what you're going to sell.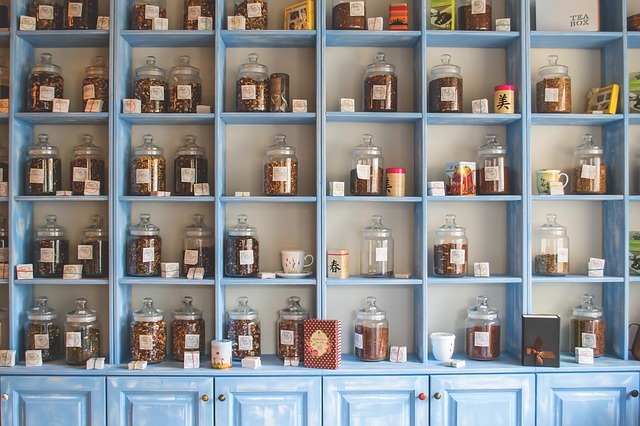 Before you can sell online, you need to know exactly what products you plan to sell. Because you already have an inventory of goods, you can use historical sales data to determine which in-store products you also want to offer online. Think about which products perform best at your store and make sure you highlight those products front and center on your online store.
More often than not, items that do best in-store will also perform well online.
Adding an eCommerce shop to your business can also improve sales in your brick-and-mortar store. Not every business has integrated POS or inventory tracking software. Therefore, they can't easily compare product sales, track low inventory levels, or see if their business operates with seasonality trends. Most eCommerce platforms have reporting dashboards that offer these insights plus many others.
Additionally, creative businesses will conduct market research online with new product lines or different SKUs before they add a product to their brick-and-mortar location. For instance, if you have a store that sells dresses and you're considering adding a blue option to a specific style, you can test the market online before ordering a production run.
2. Find an eCommerce platform and domain.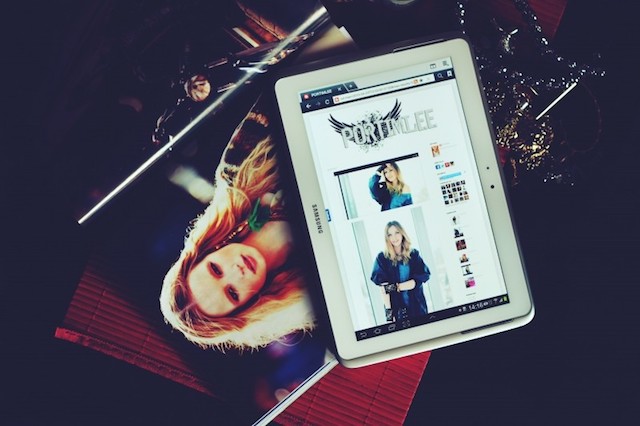 Once you've secured a domain name that's tied to your brand, it's time to pick a platform. eCommerce platforms make it easy for businesses to upload goods, customize the customer experience, facilitate orders, and manage other areas that directly relate to selling online. There are two basic ways to approach finding an eCommerce store.
Do it yourself.
Much like any website, you have the option to build it from the ground up. If you're a web developer or you have a team that can build an eCommerce store from scratch, this might be a great option. Creating your custom eCommerce store gives your business more flexibility and can save you from paying a monthly fee to use another service or software.
Purchase a solution.
The majority of small business owners don't have the resources or wherewithal to build an eCommerce shop from scratch. For these people, using platforms like GoDaddy GoCentral, Shopify, Magento, Amazon or BigCommerce might be the way to go. These eCommerce options provide turnkey solutions for businesses that want to sell products online. You won't need to be a web developer to work in any of these products, but you will have more limited customization options.
If you're just getting started with eCommerce, it's probably smart to purchase a solution. If your online store begins growing rapidly, you can look at building your own solution, but for most brick-and-mortar businesses, these tools will more than suffice.
Editor's note: GoDaddy GoCentral lets you create a website in under an hour, link to your social media profiles, integrate email marketing and more — in just a few clicks.
3. Make inventory management a focal point.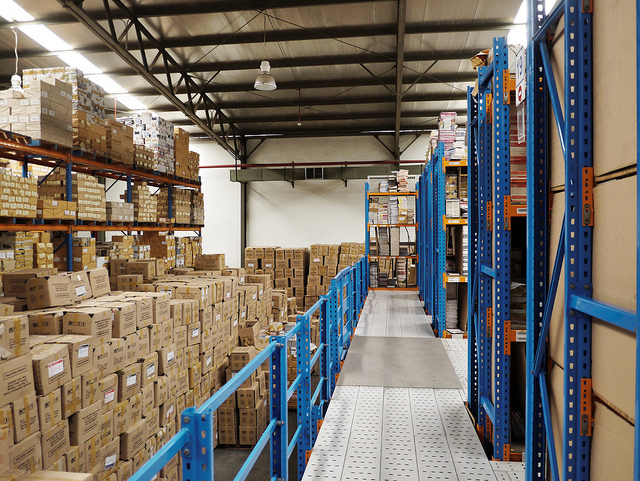 Any business owner who sells goods understands the concept of inventory management. Every product transaction is collected, remaining inventory for that item is reconciled until the availability threshold hits a minimum, and a new order is placed for that product.
Businesses that practice good inventory management can increase their product turnover, meaning their products are not sitting on shelves for a long period. Likewise, poor inventory management can cause a surplus of unwanted goods or frequent outage of items in high-demand.
When integrating eCommerce into your business, it's important to practice good inventory management.
Because you've never sold your products online before, it might be hard for you to gauge demand. Add products to your eCommerce store slowly so that you can get a strong hold of online demand. Also, don't be afraid to say "no," and tell users when items are out of stock.
Pro tip: You don't need to sell every SKU from your brick-and-mortar online.
In fact, you can run into inventory issues the more overlap you have online and in-store, so make sure you have enough inventory to sustain purchase request. If you don't take this precaution, you could run into a bottleneck if you have more orders than available inventory, and delivery delays could lead to a poor customer experience.
4. Get the most out of your supply chain partners.
Inventory management has as much to do with your supply chain partners as it does with your data and order management skills. Most brick-and-mortar businesses have a pretty basic supply chain, the flow of good from raw material and production to distribution. It usually looks like this:
Producer — The partner tasked with taking raw material and creating the goods.
Distributor — The partner who transports the goods to your business.
Retailer — Your brick-and-mortar store.
Customer — The partner who purchases and uses the good.
Integrating eCommerce will require a new supply chain process. Rather than customers physically taking products home from your storefront, they will need to have it delivered to their home through a direct distributor or via a fulfillment partner.
You can get the most out of your supply chain partners by comparing different solutions at each stage of your supply chain. For instance, can you find a manufacturer overseas that can produce your goods cheaper than your current partner? Maybe you can find a fulfillment partner who has multiple warehouses across the country and can store your goods and ship them more quickly, decreasing customer wait time.
While it's important to optimize each channel in the supply chain, it's also critical you keep a good partner when you find one. The process for switching partners can be tedious, expensive and detrimental, so try to keep turnover to a minimum.
5. Market your goods online.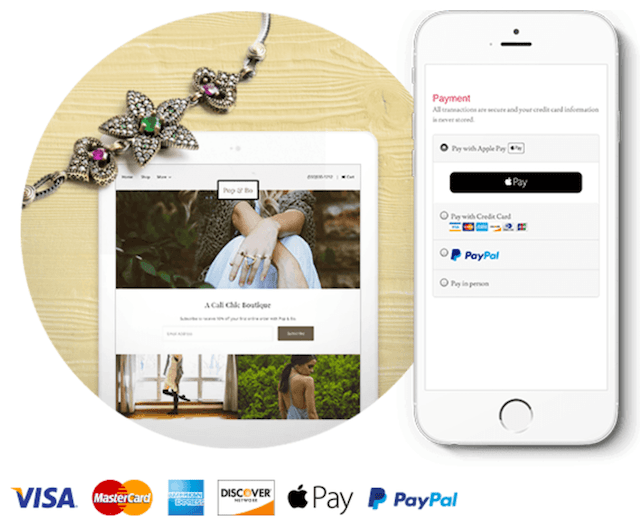 Selling online is a lot like selling in a store. The more traffic you create, the more sales you make. When building an eCommerce shop, it's important to think about how best to market your products. A few general tips to marketing an eCommerce store are:
Create unique product content.
Content is a critical cog in your online marketing machine. As it relates to eCommerce, it's important to create unique product descriptions for all of your items. Many businesses that sell online do not take the time to write unique, actionable product descriptions. You can gain a competitive advantage by writing unique copy and adding high-quality images for all your products.
Use social media wisely.
Social media is a great way to get your business in front of a large audience. When marketing on social media, take the time to see which social platform resonates best with your target market. For instance, if you sell lifestyle products, you may want to invest your time marketing on Instagram or Pinterest rather than Twitter. Additionally, social media should be a means to driving more visitors to your websites, so always think about optimizing your posts to push users to your website.
Don't forget email marketing.
In the world of consumer sales, an email can be one of the most valuable pieces of information you collect. Too often, businesses neglect email marketing even though it's a direct channel to your customers. A creative email marketing campaign can generate repeat business, push a lead through your sales funnel, or help stay top-of-mind for future needs. Find new ways to collect emails on your website and send actionable, unique emails to your lists.
Pro tip: Don't forget to appropriately price your products, either.
In conclusion
Brick-and-mortar companies that have yet to integrate eCommerce into their business model should strongly consider adding an online store. It's a great way to add revenue streams and test the market before adding a new product to your line. For businesses that are considering eCommerce integration, the tips above will help you get off the ground.
[advertisement id="25753″]