7 alternative careers for lawyers
Many kids grew up collecting baseball cards, Pokémon cards, NFL player cards, etc. I collected Garbage Pail Kid cards (I'm an '80s kid). But no one I know collects cards featuring lawyers — yet, you'd recognize certain names if you heard them. Take Alan Dershowitz, F. Lee Bailey or Clarence Darrow, for example. Here's another list of names you might recognize: Jerry Springer, Howard Cosell, Mahatma Gandhi. Each of them had a law degree, but chose alternative careers for lawyers.
The world is full of non-practicing lawyers thriving in other professions.
So if you've invested in law school, but don't see your future in traditional law practice, don't despair. The world is full of non-practicing lawyers who are thriving in other professions. I'm one of them!
Path to transformation
After graduating first in my class from Suffolk University Law School in Boston, I clerked for two years at the trial court level. Next, I joined a large law firm in the litigation department. After trying to balance the demands of a career in big law with the needs of a terminally ill family member, I jumped to a smaller firm and specialized in real estate transactions.
The move helped with work-life balance to a point, but presented some of the same issues that my career in litigation had: Client emergencies, lack of control over my schedule and the dreaded billable-hour quota.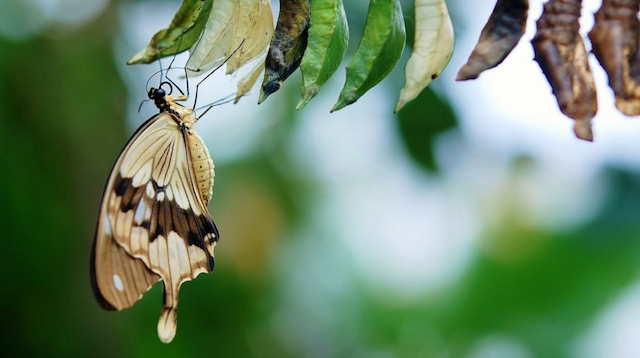 After some introspection (and a few sessions with a career coach), I started thinking about alternative careers for lawyers. I applied for a job as the managing editor of a university publication. The job paid more than I earned at the small law firm, offered more time off and enabled me to strike a much better work-life balance. I was also able to teach law to undergraduate students at the university during the evening, which kept my legal skills sharp.
Perhaps you've considered an alternative career path outside the practice of law. If so, you're in luck! There's no shortage of options.
7 alternative careers for lawyers
Marketing professional.

Trainer or teacher.

Therapist.

Conference speaker.

Human resources professional.

Mediator.

Lots of other things.
Throughout law school and during your time practicing law, you'll have honed skills that will equip you for any number of careers. Read on to learn more about the most promising alternative careers for lawyers.
Marketing professional
Before law school, I worked in marketing so this was at the top of my list of alternative careers for lawyers. Research, analysis, writing and persuasion all factor heavily into marketing success. Content marketing dominates modern business, and no one creates more content than lawyers: legal briefs, cease-and-desist letters, legal memoranda and more. Now you can flex your creative muscles by writing blog posts, emails, white papers and all kinds of marketing materials. An understanding of legal contracts and requirements comes in handy for marketers, too.
2. Trainer or teacher
Legal knowledge and experience presenting to groups of people, who'd typically prefer to be somewhere else, make lawyers excellent educators. Provided you can move away from the "legalese" that's drilled into you and embrace simpler language, you'll succeed in legal education at the undergraduate or graduate level. Don't rule out the corporate training field either.
3. Therapist
Depending on their practice area, lawyers can spend a sizable portion of their time listening to emotional people and offering advice, both legal and nonlegal, for solving their problems. Those who found that part of their job in law rewarding should put counseling on their list of alternative careers for lawyers. Some additional education is, of course, required for this career option.
4. Conference speaker
Lawyers have experience with public speaking, explaining complex topics, and inspiring audiences to take action — all hallmarks of a successful conference presenter. Developing a reputation for speaking on the conference circuit takes time however.
Start out by speaking at local events in exchange for testimonials and video footage of your presentation.
You'll need to submit speaker proposals and, in the beginning, consider speaking at local events in exchange for video footage of your presentation and testimonials you can display on your website.
If you need help finding your keynote topic or structuring your presentation, work with a speaker coach. I recommend Tamsen Webster.
5. Human resources professional
Much of a human resources professional's job involves applying legal standards and regulations in the workplace. A legal background aids in common HR situations such as hiring, conducting background checks, disciplinary proceedings and terminating employees.
6. Mediator
This isn't a career that's completely unrelated to law, but rather than practicing, you'll be applying your analytical and negotiation skills to help people resolve their disputes. Again, if you found yourself gravitating toward the "softer" side of legal practice, this could be a great option.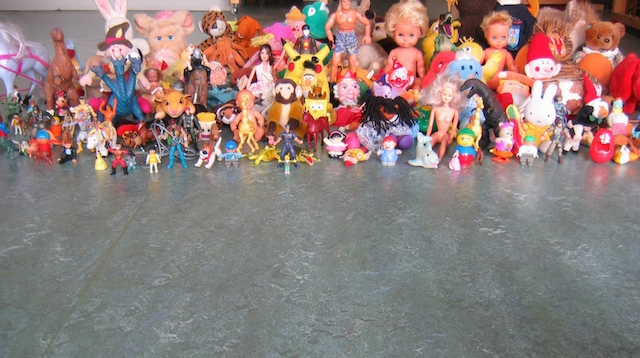 7. Lots of other things
The list of alternative careers for lawyers extends to literally almost anything else, depending on your unique mix of skills and experience.
If you can connect the dots for a prospective employer, they'll give you a shot at most any job.
Nothing in my background made me a lock to manage an alumni publication. But I successfully convinced the hiring manager and a team of marketing communication professionals that my writing and editing skills, project management abilities and negotiation skills made me a fit for the job. I got the offer and did the job for four years before transitioning into a full-time teaching position.
Tips on making the transition
If you've decided the practice of law leaves something to be desired, you're not alone. Many others have found rewarding careers outside of active legal practice. Here are some tips for finding professional fulfillment.
Take stock of your transferable skills
Legal education teaches skills — research, analysis, writing, presentation and negotiation — that can bring success in any number of fields. Add any skills unique to your area of specialty, such as negotiating purchase and sale agreements, closing transactions for real estate lawyers, or an intimate knowledge of anti-discrimination law for employment lawyers.
Attorneys learn additional skills while practicing, including advocacy, persuasion, public speaking and interpersonal skills. Education and training are just another pair of lawyers' strengths; we must frequently distill complex concepts down to their essential elements so that a jury can issue a verdict in a lawsuit.
Identify a career that complements your particular skill set
Once you have a list of core skills, compare it against the list of professions above. Or simply search online for "careers that require <skill>" to get more ideas. Then begin researching the salary, educational requirements and typical paths into each profession.
Prepare to market yourself
To transition out of the law and into another career, you'll need to relaunch your personal brand. This might mean letting go of your identity as a star litigator or valedictorian. Build your website to reflect your new career aspirations, not your old ones. Don't forget to include a contact page and, if you're interested in public speaking, a press kit.
[advertisement id="14434″]
Don't overlook LinkedIn — HR professionals often do background research on job applicants here, so you'll want to spend some time filling out your profile.
Explore alternative careers for lawyers
While a career in law is fulfilling for some people, you don't have to resign yourself to a traditional legal career. With a law degree in hand, there's no limit to the alternative careers for lawyers you can consider. Choose the one you find most promising and lay some groundwork. It won't be long before you've successfully built the career you want.
Image by: Jonathan Kos-Read via VisualHunt.com / CC BY-ND