It seems that everyone has a digital camera these days, but that doesn't mean everyone is a photographer. On the other hand, as some continue to take pictures, they hone their craft and actually transform into bonafide photographers. If this sounds like you, you might wonder at some point if you can make money from all of the photos you're taking. With that in mind, below you'll find some ideas for selling photos online for beginners.
Where to sell photos online
You've probably heard of stock photography sites like iStock by Getty Images and Shutterstock, but did you know you can actually sell your own photos on them? And there are many other places to sell your creative gold, including:
… and that's just a fraction of online outlets for photographers to sell their work. Several of these photo sale sites allow you to cross-post photos you're selling, too, meaning you can post the same image on different sites. This expands your reach and gives you the chance to make even more money. Be sure to read the fine print on exclusivity requirements to avoid any issues, however.
Marketing your skills and making money
The stock photo sites mentioned above are a fabulous way to get your name out there as a beginner photographer. You can sign up on several of them and create profiles to expose your talent to loads of people. In fact, you could use Flickr to share your images via Creative Commons for even more exposure. There may not be money in that, but you'll certainly get a lot of eyes on your images that way.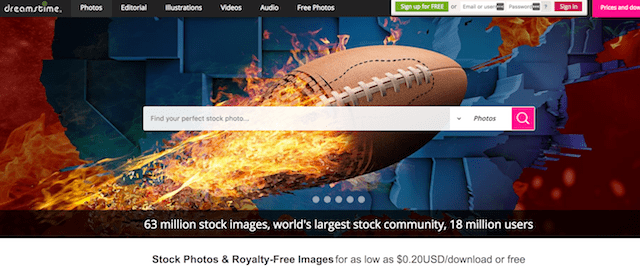 Now, I know what you're probably thinking at this point: Just how much money can you make from these outlets? The range is wide and runs between 15 percent for each download on iStock to as much as 70 percent of your sales revenue on FreeDigitalPhotos.net. Payout requirements also vary. For example, Shutterstock requires you have a certain dollar amount in your account before you qualify for a payout.
Here's the thing — the barrier to entry for a photographer who sells their work online is pretty low, and many photographers who sign up for these types of sites could be accepted to sell their photos.
The catch is the supply-and-demand factor, as well as how much each site will charge for the various downloads of your work.
There are thousands of photos to choose from on each of these outlets, and the price points are relatively low unless the purchaser wants exclusive rights to the image. Even then, you might not get as much money as you would hope to from each sale. In other words, your odds of making a decent income from selling your images by using stock photo websites are small.
There is a better way. Sell your images on your own website.
This is not to say that you can't market yourself on various stock photo sites at the same time, but you'll be able to make more money and even secure commissioned work by creating your own ecommerce store.
Create your own photo sales gallery
Running your own online store gives you full creative control over how your work is seen by your customers. You have the ability to design a stunning portfolio, tell your story and sell your work directly to consumers at a price you want to be paid.
Here are the steps involved in launching your own website:
1. Name it
The first step is to buy your own domain name. This will become your web address, the name customers will type into their browsers whenever they want to visit your site. For example, Fotolio.com is a domain name — so is bigstockphoto.com. You'll need one of your own to have a website of any kind.
Naming your website should not be taken lightly. You want to put a decent amount of thought into it.
It's also important to note that you're not limited to a .com domain. There are several domain extensions to choose from. As a photographer, you might want to think about a .photography domain for branding purposes, and to set yourself apart.
Type in your photography business name to see what domains are available:
2. Build it
Next, you'll want to make sure that you build a website with ecommerce functionality. A decent ecommerce site:
Will give your customers a safe, private way to pay you.
Has an SSL certificate to protect credit card information.
Features a shopping cart that's easy to load with items for sale.
Is mobile friendly, since more and more people are buying from their phones and tablets.
Has shipping and/or download functionality for image downloads.
For WordPress sites, there are plugins that you can add to your site to sell your photos. But WordPress might not be the best website option for beginners. There's a bit of a learning curve, especially when you add ecommerce functionality.
GoCentral features lots of beautiful, pre-built templates for photography websites that are easy to customize with swipe-to-style editing — even from your phone. Seriously. You can get your online photo store basically set up in under an hour. Payment methods and shipping options — plus a contact form, email marketing and SEO — are built in. You can add up to 1,500 products with 10 photos each, and manage your product listings with just a few clicks. If you're just starting out, GoCentral makes selling photos online pretty simple.
3. Furnish it
Once you have the basics set up, you'll want to design your virtual store. Just a few of the things you might want to to include are:
A section that talks about your photography and who you are.
A way to contact you.
How to hire you for commissioned work should you choose to offer this service.
Clear instructions on how to purchase downloads of your images for the people who want to use your site strictly for stock photos.
A shop full of products (i.e. thumbnails of the images that are for sale).
Get start-to-finish instructions on building a digital sales gallery with GoCentral here. The possibilities are virtually endless for what you can do with your digital storefront.
The hardest part of selling photos online for beginners is what comes next…
4. Bring people in
Once your store is "open for business," you have get people in those virtual doors. How can you spread the word about your new shop? You have several options on the marketing front as well!
You could include your website in the profiles on the stock photo sites mentioned earlier. Some of them allow you to create a profile about yourself with a link to your website, or at least mention the name of your site.
Fill your website text with rich keywords and good SEO. For DIYers, GoCentral includes an SEO tool to help make sure your web pages attract search engines. You can also check out this free one-hour workshop on SEO basics. If you need more help with SEO, GoDaddy has SEO experts on standby.
Share your awesome images and information about your store on social media with links back to your website.
Send emails to your network of friends and family announcing your new store. Be sure to ask them to share it, too! Simply asking for the share could yield a lot more reach.
You could even do some paid advertising campaigns to draw in your virtual crowd of shoppers.
5. Get into the groove
Make some sales, continue marketing, take more pictures, make more sales … then rinse and repeat. Selling photos online is no great secret — all it takes is the basics applied consistently over time.
Here are some additional resources that belong in any guide for selling photos online for beginners:
Selling photos online for beginners in a nutshell
Selling your photos online can feel daunting, but hopefully these ideas have made it less so. With a bit of work, a lot of creativity, and some luck, my wish for you is that you'll be selling lots of your photos online in no time.