8 things to include in a business proposition for your personal training business
You want to start your own personal training business, but where do you start? Whether you are looking to open up a full-size fitness center or a private training facility, you will want to plan carefully. Planning can be time consuming, but the benefits of a business proposition will always outweigh any temporary loss of revenue. Taking the extra time to plan will be one of the greatest investments you make in starting your personal training business.
If you are starting from a blank canvas, you will need to do a little homework. Bring your business to life with these three steps to guide you into executing your business plan.
8 key segments for your business proposition
You're already a fitness guru, so market your knowledge with a business proposition that can help you start your new venture.
Purpose.

Company summary.

Products and services.

Market analysis.

Strategy and implementation.

Management summary.

Financial planning.

Conclusion.
Let's take a closer look at each one of these steps.
1. Purpose
You must first ask yourself, "What is the purpose of my personal training business proposition?" Are you looking to secure funds from investors, using your plan to guide you on a path to success, or both? This section should include about two paragraphs that speak to your audience and provide a brief summary of what your document will encompass.
2. Company summary
The next part of your business proposition is a summary of your company. This includes a few important subsections:
Company and industry. Give your audience an understanding of what your company does and a glimpse into which industry your business will impact. You will also explain the purpose and benefits of personal training to show your audience the need for your services.
Mission, vision, and values. Devise a specific mission and vision that aligns with what your business wants to accomplish. Ask yourself, "What am I trying to achieve and how will I do it?"
Your values are your beliefs and guiding principles of your company.
Choose four or five values and include a sentence about why your company prides itself on each value. For example: Passion. We love what we do. We help our clients find their own passion for health and fitness.
Legal entities and ownership. List who legally owns the business and what name your entity operates under. Indicate the type of business — partnership corporation, S corp, or LLC — you have registered as, and which state's corporation commission it is held with.
Facilities and location. List all the locations where your company will have a presence. If you don't yet have a physical address, don't panic. You can list the city or town you plan to operate out of and include the address at a later time. If you do have a physical address, include the square footage and floor plan. If you plan to include online services, list that as well. The more information your audience has, the better the business proposition.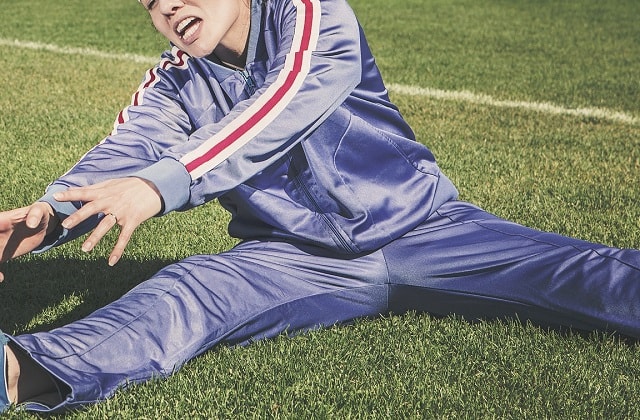 3. Products and services
The next segment of your business proposition will identify your products and services. You should include a description of your product, how your services will maintain a competitive edge, and your plan for the development of your services. If you plan on establishing affiliations with other related companies, such as wholesale supplements, for a little extra profit, this is a great place to clarify that partnership.
4. Market analysis
You won't be the only personal training business in your area. You will need to do some research on the current market, so you can analyze where your business will fit in and how it will remain competitive. This section should identify your target customers, your market positioning, market trends, and a SWOT (strengths, weaknesses, opportunities, threats) analysis.
Pro tip: If you are unfamiliar with a SWOT analysis, you can download these free templates to get you started.
5. Strategy and implementation
Now that you have identified the foundation of your personal training business, it's time to strategize. This section should include strategies for marketing and sales.
Marketing
How will you market your business? Your first step should be registering a domain name and building your website. The first thing potential clients will do is look for your company website to find out more information. List any promotions or activities you have in mind that will help generate leads and get your name out there.
Pro tip: If you aren't a marketing guru, check out these fitness marketing ideas to help you create brand awareness and get the most out of your marketing strategy.
Sales
You can generate leads from your marketing strategy, but your sales approach is how you will seal the deal. One of the most effective ways to convey your sales approach is through a process flowchart. A sales process flowchart gives you guidance, but leaves room for flexibility when you pitch potential clients.
6. Management summary
Your personal training business would be nothing without the people behind it — that's YOU! This is where you outline the organizational structure and introduce your management team. Include an organizational chart to convey a visual representation of your team. If you plan on expanding in the future, include those potential organizational structures as well.
7. Financial planning
Let's talk money. Ask yourself: "How much will be required to start my business?" If you are looking for outside funding, include a detailed breakdown of the costs associated with opening your business, as well as any recurring costs.
Some typical costs associated with opening a personal training business are:
Equipment
Rent
Liability insurance
Flooring
Mirrors
Website development
Advertising
Personal training certificates
Utilities
Office supplies
Internet
Corporation costs
Deposits
Don't forget to include an income statement with your projected revenue to illustrate how and when your company will become profitable.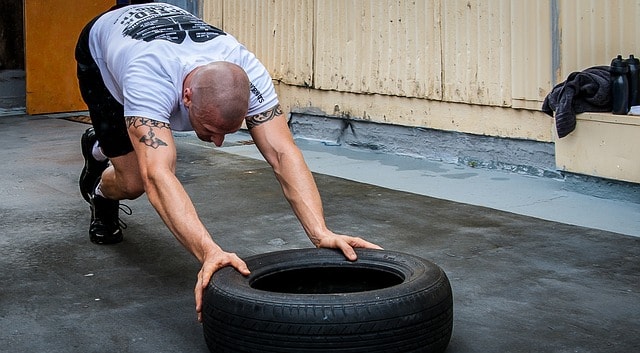 8. Conclusion
You're almost done, but you need to wrap things up with a short closing statement. This is your final moment to prove yourself and your business. Feel free to circle back to key points in your business proposition to accentuate your strongest areas.
The greatest thing about a business proposition is that as your business continues to grow, it provides a resource for you and your investors.
You can refer back to your plan to see if you are on track or if you need to revise it to head in a different direction. A fully developed plan can help you secure funding and partners by highlighting your company as a promising business, rather than an experiment.
And remember, marketing your personal training business is going to be your key to establishing rapport and acquiring more clients. Many marketing opportunities are free, but require a little more time. For example, sign up for free social media sites, like Facebook, and create a business page on each. Offer an incentive to your first few clients to leave a review on your page and use geotagging on your posts to bring in more local clients. You can also use local hashtags to make your business more discoverable to the people around your area.
The value of a business proposition cannot be emphasized enough. Researching, recording ideas, and analyzing data will be very useful at all stages of your business.