Answer these 5 questions for setting business goals in 2018
Setting business goals is a popular topic this time of year. There is no shortage of advice on how to go about setting and achieving your goals, but identifying your goals can be a challenge, too. In fact, I would encourage anyone who thinks their company's next steps are obvious to reconsider.
5 questions to ask when setting business goals
If you want to start off 2018 with a solid plan in place, ask yourself these five questions before setting your business goals.
What are my company's priorities?

How did the company fail to meet its potential last year?

What challenges will my company face this year?

What does my team think?

How will achieving this goal help the company?
The content of your goals is just as important — if not more important — than the way you go about reaching them. You might not be sure what to prioritize with your goal-setting, or you have so many goals that you don't know which ones to pursue. Whatever the case, these questions will help you outline exactly what you want your company to achieve in the coming year.
1. What are my company's priorities?
This is the baseline for shaping your company's goals. Any goal you set should be a reflection of your priorities and a pursuit toward aligning more clearly with those priorities. While the goals themselves might change from year to year, company values remain consistent.
A simple priority that applies to almost every business is positive
company culture
.
Companies are more productive when their employees are happy, and positive company culture contributes to employee happiness. Setting business goals surrounding this value — such as social outings for staff, planning and executing a company retreat, or introducing a new tradition — could greatly boost employee morale.
Most companies already have a mission statement outlining their priorities as a business. Use this as a framework for setting business goals so you don't get off track while deciding what you will pursue in the coming year.
2. How did the company fail to meet its potential last year?
No one likes to think about the negative. We're encouraged to be optimistic and have a good attitude, especially when it comes to business. But ignoring failure is a futile and unproductive way to approach your business. Instead, use failure to your advantage.
Failure is one of the most vital tools for shaping future success.
We learn from failure, and nowhere can that knowledge be more applicable than when identifying your goals. A great way to create new goals is by identifying areas of your business that need improvement.
One example might be employee retention. Was there an excessive amount of turnover last year? This would qualify as an area of failure in most cases. Even if you've gained more talented staff as a result of the new hires, excessive turnover is a sign that your hiring process is broken in some way. Set a goal to reduce employee turnover (by a specific margin, of course), and streamline your hiring process.
By identifying ways the company failed in the past year, you can outline actions items for tackling those problems in the coming year.
3. What challenges will my company face this year?
Just as looking backward and reflecting on the past year can help you identify goals, anticipating future challenges can do so, as well. If there are milestones approaching for your company this year, it's important to consider those while setting business goals.
Perhaps you already know that you're going to lose a valuable employee to maternity or paternity leave. You can set training goals that will make that transition easier. Or maybe there are developing consumer trends that you can plan to tackle. If you notice that more and more of your customers are making purchases from their phones, a responsive goal might be improving your mobile interface.
Every year is different and preparedness is key.
Timely goals will consider not only what happened in the past year, but also what will be at the forefront of the coming year.
4. What does my team think?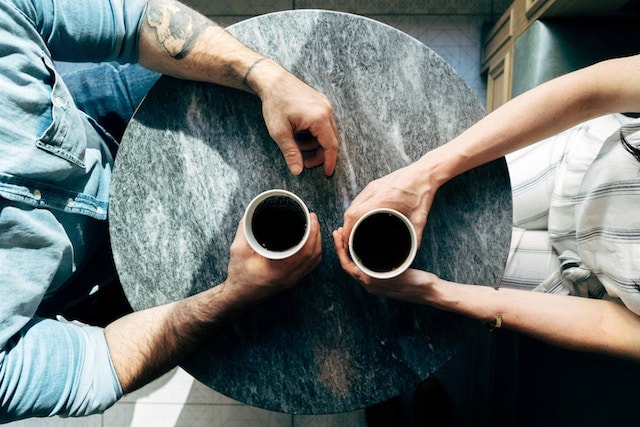 Employees are a remarkable resource for setting business goals. If you operate a customer-facing business, your team could be directly involved with customers in a way owners or manager might not be — and that makes them a great resource for potential goals.
Consult all departments and get them to answer the previous three questions. You might find that they know of a troublesome area you hadn't yet noticed, or that they have a new perspective on an approaching challenge.
For example, your customer service staff could tell you they feel stretched thin. If they don't have enough time in the work day to attend to customer's needs, perhaps it's time to consider purchasing an automated customer service software or hiring a new representative (or both).
Business owners can get stuck in their private headspace with lofty, long-term goals and forget the nitty-gritty details. Furthermore, your staff will be intimately involved in the achieving of these goals, so it makes sense that they should be involved in formulating them.
5. How will achieving this goal help the company?
This question will not only help you identify motivators to encourage staff — knowing exactly why one is working toward a goal will breed greater productivity — but will also help you decide if the goal you've chosen is actually a good one.
Some goals might have positive impacts for the company's bottom line, but negative impacts on employee retention or company culture, or vice-versa. For example, the removal of cubicles to introduce an open-floor office plan might encourage socializing and a better rapport among your team, but it also might reduce daily productivity.
Take a moment to think through all of the potential consequences of achieving a goal.
Envision how the company will be different after you have taken action toward this goal. You won't always be able to predict every outcome, but if you can outline some potential hiccups ahead of time, it's more likely that you'll achieve your goal and be pleased with the results.
Goals are a responsibility
Setting business goals is not a brief and nonchalant task. It is one of your most important responsibilities as a business owner. Asking these five questions will help you to create timely, achievable goals for the coming year so your company can reach its full potential.