Bennie Patterson Jr.: Finding fulfillment through nonprofit consulting
As a teen, Bennie Patterson Jr. always had more questions than answers. Sure, he had a knack for technology — all of his friends frequently gathered at his house to play the latest and greatest games. Initially, that pull toward tech had him looking into a degree in computer science.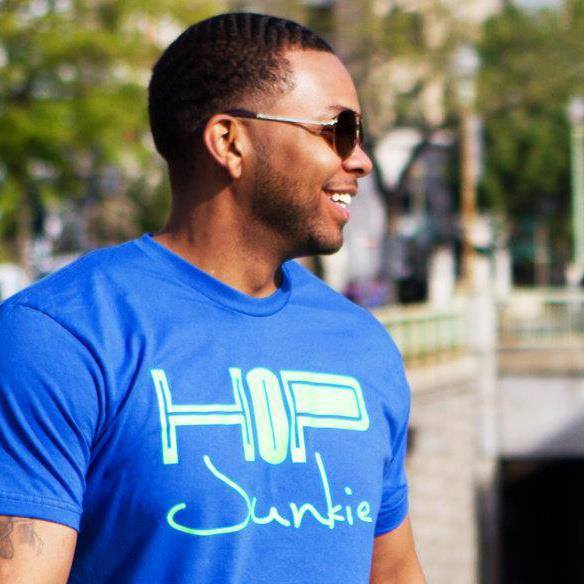 But Bennie wanted more than just a job, and turned his eye to nonprofits. He became a member of the 2002-2003 cohort of Public Allies, a national Americorps program. Then, as he continued to seek fulfillment in his life, he transitioned to other nonprofits, even branching out to Washington, D.C. to serve a public health organization now known as the Truth Initiative.
And yet, after 15 years of experience on the local, regional and national level, Bennie still found himself chasing his purpose. He says:
"It seemed as if no matter where I went, no matter what skills I added to my portfolio, no matter what type of position I acquired, I toiled with the inability to reach total fulfillment."
At that point, he knew he had to make a change.
Breaking out on his own
By choosing not to follow the traditional route for securing his dream career, he had to look outside traditional channels for guidance. Once he discovered this quote about Generation Flux in FastCompany, though, things started to click:
"[Generation Flux] … is less a demographic designation than a psychographic one: What defines GenFlux is a mind-set that embraces instability, that tolerates — and even enjoys — recalibrating careers, business models, and assumptions. Not everyone will join Generation Flux, but to be successful, businesses and individuals will have to work at it. This is no simple task. The vast bulk of our institutions — educational, corporate, political — are not built for flux. Few traditional career tactics train us for an era where the most important skill is the ability to acquire new skills."
Bennie often found himself working on multiple things at once. He had many skills — and he wanted to utilize all of them. Invigorated by this discovery, Bennie took a leap of faith. He decided to start his own company.
Nonprofit consulting: Developing a business plan
Enter Patterson Consulting, LLC.
For Bennie, working with nonprofits was a given. He enjoyed empowering others to make a difference. And so many of the youth he worked with struggled with identifying their own career paths — just like he had.
His business plan began with two notions:
He knew that nonprofits might not have significant budget to invest in their brand.
They might not understand the benefit branding would bring to the organization as a whole.
With his firsthand experience, Bennie also understood that nonprofits didn't always have the luxury of stepping back and infusing innovation into their strategies.
This knowledge — coupled with Bennie's natural inquisitiveness — made it possible for Patterson Consulting, LLC to refine organizations' internal and external strategies, as well as support their causes for better lives, families and communities.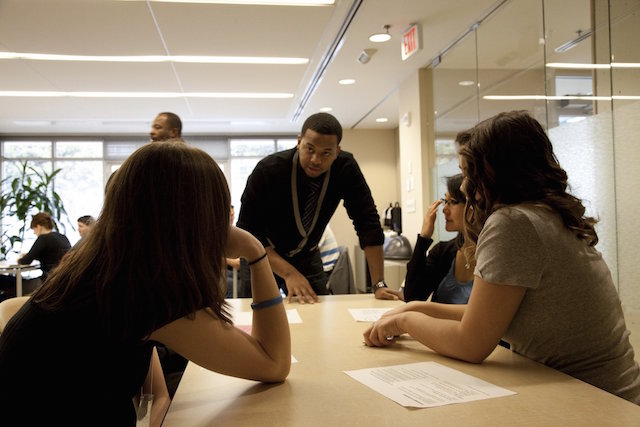 As a nonprofit consultant and web designer, Bennie offers customized engagements to help his clients meet their objectives. These engagements can include program planning, design, management, evaluation, staff development, strategic planning, grassroots-organizing initiatives and social marketing. He also offers graphic design, web design and video-production services.
Bennie wears a lot of hats, and it's important for him to effectively connect with his clients' priorities and ideas early in the process. With their vision in mind, he can create products with a personal touch. In order to stay on top of their wants and his time, organization is key. That's where GoDaddy comes in.
The right tools for the job
Patterson Consulting, LLC uses GoDaddy's Managed WordPress Hosting for its website, located at BenniePatterson.com. This has allowed Bennie to create an elegant, easy-to-navigate site that is modern and simple to use. With GoDaddy's responsive support staff, he considers it the best WordPress-management platform out there. "I've never presented the support staff with an issue that has gone unresolved," Bennie says. Having a beautifully crafted website instills confidence in his clients and demonstrates his ability to help brand their organization.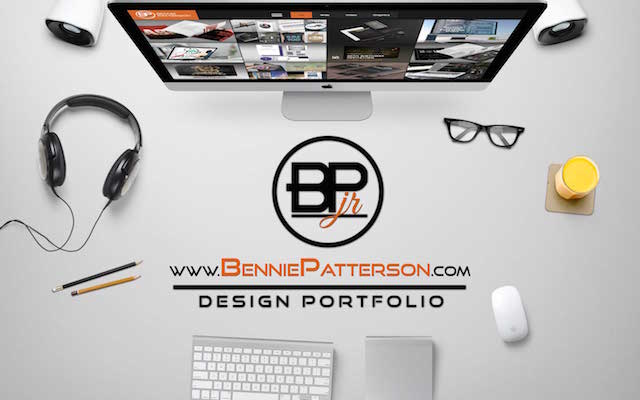 Beyond managing his own website, being a member of the GoDaddy Pro program has been an advantage for him. As a member of the GoDaddy Pro program, Bennie can manage his clients' digital products from a single dashboard. He is able to provide a secure, all-in-one management platform while maintaining his clients' confidential information. He has the proper access and ability to handle their online needs, and they have peace of mind. Bennie says:
"[Using GoDaddy Pro] releases [a client's] fears of sharing personal information while still giving you proper access and power to respond to their online needs."
As a small business owner, Bennie understands the need for a wide variety of tools to properly manage his company. In addition to his GoDaddy products, Bennie uses Wave for accounting, invoicing and budgeting, Trello to coordinate his project management and stay organized with his tasks, and PayPal to accept online payments.
Empowering youth to make a difference
Bennie is making a name for himself with Patterson Consulting, LLC — and it's all because he wants to provide opportunities to those around him. As Bennie says:
"In a society where technology has such a stronghold over controlling how a vast majority of industries grow or are eliminated, youth need to be empowered and equipped with an opportunity to be active participants in shaping their world."
In the next five to 10 years, Bennie would like to create a platform that acts as a launch pad for youth — one that promotes innovation and self-discovery — so that others have the means to prosper. It's this emphasis on doing good, purposeful work that makes Bennie's company a success.