Business incubators help great ideas sprout into viable enterprises
Updated Jan. 29, 2018
Back in the day, if you wanted to start a business you packed your bags and headed to business school. A few years and thousands of dollars later, degree in hand, you'd set out to make your entrepreneurial dreams come true. Already in debt, probably. But well educated — at least in theory. These days, in light of skyrocketing educational costs and technological advances, more and more wannabe entrepreneurs skip business school in favor of what an earlier generation might've called the school of hard knocks. Real life. But there is another path that can set startups up to succeed: business incubators.
Business incubators are tools that can dramatically improve an entrepreneur's odds for success.
Let's look at what business incubators are, their benefits, and what you'll want to avoid when selecting a business incubator to help bring your big idea to life.
What are small business incubators?
Think of your fledgling business like an orchid. It needs just the right conditions to grow and thrive. If you stick it in the ground in New England, it won't stand much of a chance. But if you place it in a Boston greenhouse manned by orchid experts, it's likely to bloom for years to come. Business incubators are like that greenhouse; they provide the conditions that can help your fragile new business flourish. Here's how Entrepreneur defines a business incubator:
"An organization designed to accelerate the growth and success of entrepreneurial companies through an array of business support resources and services that could include physical space, capital, coaching, common services, and networking connections."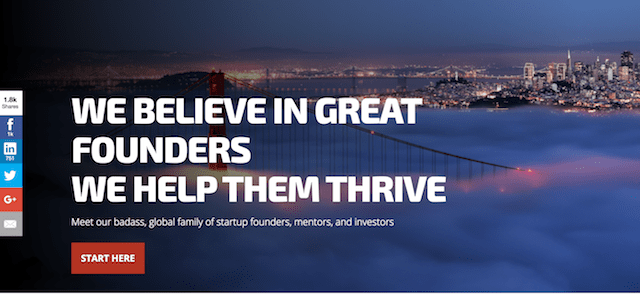 Small business incubators may be nonprofit organizations or for-profit businesses. They can be virtual or physical locations — collective and collaborative environments for applied learning. They might be associated with a university or civic economic development initiative, which makes perfect sense because incubators foster business growth in a local area or specific industry.
At a local level, supporting new businesses is good business for everyone. It's smart economics.
Not all small business incubators are created equal. There are niche incubators (such as for food-related industries or the STEM fields), mixed-use business incubators that encourage a variety of budding businesses, and a special type of incubator called an accelerator. Accelerators tend to be more intense, competitive affairs. I've even see them described as bootcamp-esque. Here's how the acclaimed Y Combinator accelerator sums up its role in nurturing entrepreneurs:
"Twice a year we invest a small amount of money ($120k) in a large number of startups (most recently 85). The startups move to Silicon Valley for 3 months, during which we work intensively with them to get the company into the best possible shape and refine their pitch to investors. Each cycle culminates in Demo Day, when the startups present their companies to a carefully selected, invite-only audience.

But YC doesn't end on Demo Day. We and the YC alumni network continue to help founders for the life of their company, and beyond."
Y Combinator alumni include Dropbox, AirBNB and Reddit — and much smaller startups like the software startup launched by Justin Hein, a freelance web developer and contributor to the GoDaddy Garage.
But not all business incubators focus on technology. The National Business Incubation Association (NBIA) notes that more than 60 percent of business incubators in North America nurture businesses in fields such as the arts, manufacturing, food, fashion and more.
While new business incubators open every year, they're not easy to get into. You'll need a serious business idea and the willingness to eat, sleep and breathe your company. Chances are, though, it'll be worth your effort.
What's to love? The benefits of small business incubators
Companies who enter small business incubators are often set up to succeed. The NBIA reports that 87 percent of businesses that graduate from member incubator programs stay in business at least three years. Compare that figure to the overall survival rate for U.S. small businesses: an estimated 50 percent last five years or more and about one-third of all startups endure for at least a decade, according to the U.S. Small Business Administration.
What can you expect if you choose to go the incubator route?
Say you're an avid baker who's come up with a new technique for baking cupcakes. A food-centric incubator like Blue Ridge Food Ventures in Asheville, N.C., could provide you with the equipment you need to hone your technique, a mentor to walk you through the process of opening your bakery, a lawyer to navigate the legal pitfalls of selling food, and even an investor to provide you with your first $20,000.
Here's a breakdown of the benefits to spending time in an incubator:
You'll do a deep dive into your core values as well as your business plan. Most business incubators have a rigorous application process, and the competition to get in is stiff. This will require more self- and business-reflection than you've likely done before. And that's a good thing. It will help you see areas in need of improvement.
You'll get a real-world education. Once you get in, your instructors likely will be successful businesspeople with expertise in key areas such as accounting, strategic planning, and marketing. Unlike simply absorbing knowledge in the classroom, you'll be expected to apply what you learn to your seedling venture. There's also a good chance you'll have access to higher education resources and more formalized business training courses.
You'll meet the right kind of people. Smart, supportive, experienced people who are committed to helping you succeed — that's the kind of entourage you'll run with in a worthy incubator. You'll benefit from amazing mentorship and networking opportunities.
You'll fine-tune your business concept. With access to business pros who've "been there, done that" and passionate peers willing to weigh in on your ideas, you'll gain fresh perspectives that will enable you to quickly iterate on your original business idea to make it more workable.
You'll have access to resources that might've been out of reach. And I'm not just talking about the industrial printer and high-speed Internet. Lawyers. CPAs. Venture capitalists. In addition to specialized workspace like commercial kitchens and scientific labs, you'll make invaluable connections with professionals who can help propel your business forward (and keep you out of trouble with the IRS).
You'll get paid, or at least pointed in the right direction. In addition to the aforementioned  VCs who turn to incubators (usually accelerators) in search of the NEXT BIG THING, you could have direct access to other investment capital, loan funds and bank loans.
What's not to love?
If you've got a compelling business idea or promising startup and you're willing to put forth the initiative, an incubator might be just what you need to take it to the next level. However, you might consider a few potential pitfalls:
You might be required to give up equity in your company. Many business incubators require a small percentage of equity in your company. The fiercely independent bootstrapper might not think the reward is worth the loss.
Your particular business might not be a good fit. You could have a fantastic idea and strong start, but the incubator powers-that-be might not share your vision or forecast for the future. They could be too narrowly defined to suit your model. And some business incubators are looking for that next billion-dollar valuation.
You might have to relocate. Granted, this could be considered a perk if you live in some parts of the country (not mentioning any names). However, if you've got a good life going you might not want to pick up and move into an incubator that's great in every way except its location.
If a business incubator sounds like a fit for your big idea, start your search for the right fit with a visit to the InBIA website.