How OSC Web Design found its niche
Jesse Fowler is the owner (and self-declared "Chief Bottle Washer") of OSC Web Design, an agency based in Scarborough, Maine. Jesse's entrepreneurial streak started with owning a gas station. Now his company is owning the oil industry niche.
What inspired you to start OSC Web Design when you did?
I had owned businesses before, and the timing just happened to be right. I recently had a daughter, so I wanted to be able to work from home to spend more family time, but also have a job that could help other businesses succeed. I love working with small businesses and startups to help them get online and watch their companies succeed.
What was your previous business? What lessons have carried over?
At 18, I owned a gas station/bait and tackle shop until I was 21. It was a great learning experience in so many ways. A favorite job of mine was helping tourists who were looking to go fishing for the first time or who needed help getting started. Knowing we could help them have a fun experience was great. It was especially awesome when they would come back and tell me what they caught and where they caught them.
In terms of business, it taught me a lot about being accountable, how to increase profits, and to focus on what people wanted.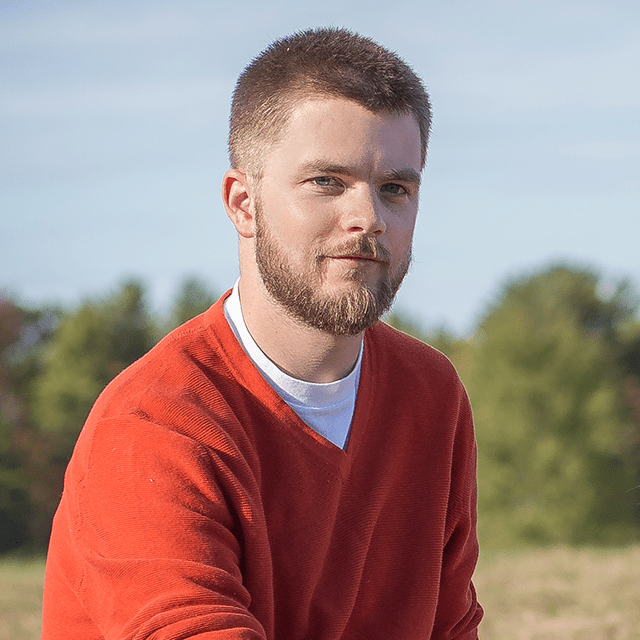 What first steps did you take to launch that business?
I was in a very fortunate position in that I worked for the previous owner. As he was ready to leave the business, it created an opportunity for me to take over the reins and focus on making the business even more profitable, and we succeeded.
Back to OSC Web Design — what obstacles did you face as a startup, and how did you overcome them?
As with all startups, we had to find leads. We were able to team up with a few computer repair shops in the area, and as they had clients who needed websites, we were able to take them on. From there, word of mouth really helped take us to the next level and has kept us busy to this day.
How did you identify your niche in the market?
I've spent most of my life involved in the oil industry in one way or another, and it's a natural fit to try and help market companies in this niche.
We break out our business into two different segments. OSC Web Design is focused on small businesses, startups and smaller eCommerce websites and marketing. We also have Oil Sales Consulting, which is focused on the oil industry.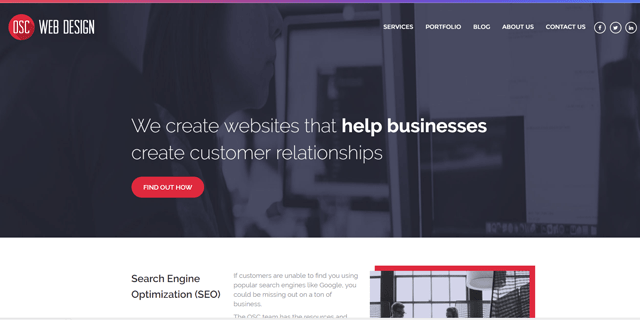 Are there any unique challenges for dealing with an industry like that?
The oil business is a very unique one in that I've basically lived in it my whole life. My dad worked for one of the top fleet fuel card companies in the industry for 31 years, and he's continued his career by starting 360Fuelcard.com, which is a fleet fuel card for businesses.
In these years, I have been able to learn a lot by going to seminars and workshops with him. Those have helped me understand many aspects of the industry that aren't widely known to most other web companies. This really helps in the natural industry language barrier, which really exists in almost every industry. Knowing about cardlock stations, what DEF is and why it's used, who is being bought and how the industry shifts in response to it — these are some of the basic things I have insight into.
These things help in our discussions with oil companies, and they put us in a position to better serve them and get them a return on their investment.
Tell us about your business model.
We are in the middle of a pretty common shift. We started out doing websites and taking on anything that we could. Now, we are looking to provide more value with ongoing marketing contracts. This would include content creation, conversion optimization and custom, tailored packages for each company.
How are you finding the shift to retainer-based projects?
I have found it to be tough on a few fronts. I really like dealing with small startup companies, but along with that comes the sacrifice of doing ongoing contracts.
Most startups do not have the funding to do retainers or ongoing marketing, so it's a little more difficult here. I do love seeing small shops take off though, so it's a thrill when that happens — and it has quite a few times.
Building a website is really just one small piece of the puzzle. Marketing your website and business should really have a budget on it's own and help push you to get the ultimate return on the investment of your website.
For larger companies, they understand that putting the money in as an investment is what really makes a difference.
Goals and philosophy
What are the goals for your business?
Our main goals at this time are to make that shift toward less customers where we can really focus on making an impact in their bottom line. As always, we are looking to grow and keep bringing on key pieces to our business.
What does an ideal customer look like to you?
The ideal customer is one who loves their business and is excited to help it grow. My attitude is the same when dealing with businesses who want simples sites as it is with companies who want full-on marketing plans put together and implemented. I want to help them all. And if they are as excited about the opportunity as I am, then I'm very happy about it.
What's your guiding business philosophy?
Be honest with people and be respectful to all.
What strengths do you bring to the table as an entrepreneur?
Owning retail shops in the past, I've really been able to look at the flows of people within a store. It's not incredibly different in an online atmosphere, and we look to duplicate it and improve on it with each sale.
How was the shift from retail to digital and from product to service?
It might surprise you, but my heart is really in retail. I loved dealing with physical objects that we were able to sell and provide happiness to someone. I like dealing with many people in person, and it was just really fun.
I've been known to pick up extra jobs once in awhile just so I can get that interaction. This included working Black Fridays in the mall at a friend's shop. It definitely wasn't for the $8/hour — it was simply to get the interaction. The one you have less of when working in the web design industry.
That being said, I now have more time to spend with family and also get to help others have that great experience of delivering delight to their customers.
In terms of product to service, I find it very interesting. Again, I like having and selling physical goods. I love being able to see someone wearing a T-shirt they bought at our store, or coming back in to brag about the fish they caught on the advice we gave them and bait we sold them.
That being said, the service industry is a lot more mental.
You really need to think about what you're doing and have a good game plan in place in order to follow through and provide what the client is looking for.
I really like the mental aspect of it. It's always pushing me further and to do new things we have not tried before.
Where do you see your business in five years? 10 years?
We envision a continuous growth over the next five years. As mentioned, we want to make that shift into more marketing, measurement and optimization. In 10 years, I hope we are a more recognized brand in the WordPress community and have the bandwidth to really give back.
Products and tools
What online tools do you use for your business?
We've gone through many different products and have found that these are the best fit for both us and our clients:
GoDaddy products have provided ease of use and quality hosting for our clients. In addition, we also use:
These other programs help us become more efficient in tracking, setting up meetings, and discussions with our clients.
All these tools have made a world of difference in efficiency. We are able to host clients websites easily, or if they already have a GoDaddy account, we are easily able to tie into it without needing their passwords by using GoDaddy Pro.
Personal
How do you unwind?
Camping with family is my favorite way to unwind. Going somewhere without a phone or any technology can be a wonderful thing.
Any recommended camping sites in your neck of the woods?
We always camp at the Bar Harbor Campground. It's urban camping at its best. Close to Acadia National Park, plenty of space to be there with kids, and just a good time. We also recently stayed at a state run campground in Lily Bay State Park. It was incredibly well-priced and was just a great experience to get away from it all for the weekend.
Was there a turning point in your life that led you to where you are today?
I probably would have continued in the life of owning and running retail shops, working 100+ hours a week if I had not had a beautiful daughter. Having her was a great experience, and now I look at how to only work 50 hours a week and spend more time with family.
Are there any techniques or tools that are helping you make that shift in hours?
A really good computer that you can trust and use as many screens as possible. I've been amazed at how much more efficient I've become since going to three screens — and yes, I really do use them all.
There are not a lot of tools that I recommend, as we are in a constant flow of trying to find the next best thing. Things we have tried and tested would be Basecamp, Sprout Social and Acuity Scheduling. Acuity has probably been the best addition I've made to my business, as it takes so much pain out of trying to schedule calls and meetings.
How do you balance the needs of your business with your personal life?
It's not easy, and it really shouldn't be. If you are passionate about your business, you want to give it all that you have.
Like all things in life, you have to learn things for yourself and see what works for you.
It takes a lot of time to find that balance, and I haven't found any real tricks to mastering it other than learning over time.
Advice
What's the most valuable lesson you've learned since starting your business?
I think the most important thing to know is to understand what you don't know. When you are aware of your limitations, make sure to surround yourself with quality people who are great at those parts.
What's your best advice for other entrepreneurs?
Be honest, kind and respectful. When others need help, try to help them. This is true in all parts of life, but it really does help in business as well.
Are there any resources that you'd like to recommend for other freelancers / entrepreneurs?
I've found a lot has moved to Facebook groups. There are so many great resources here and you can get really fast advice.
Thanks to Jesse for taking the time to work with us on this story! You can find OSC Web Design on Twitter, Facebook, and LinkedIn.