How to get freelance video editing jobs
If you already possess some serious video editing skills or have the inkling this path might be for you, then you're probably looking for a way to put those skills to work. Creating a career as a freelance video editor can be very challenging, but if you have the skills and work ethic to back it up, it can be incredibly rewarding. This post is dedicated to describing how to get freelance video editing jobs.
Below we look at the path towards developing your video editing skills, what video editing software is worthy of your time, and finally how to find your first freelance video editing jobs.
Developing your video editing skills
The first place you'll need to start is with your actual editing skill set. If you're not confident in your editing abilities, then you'll need to spend some time taking courses and starting your own projects until you feel like your skills are up to par.
The best way to learn video editing is by actually doing it. This means getting footage (or shooting your own), choosing an editing program and getting to work. Keep in mind that having an understanding of the entire filmmaking process will only improve your skills as a video editor. Ancillary skills like storytelling, directing, lighting and audio will give you an all-encompassing view of what it takes to put a film together.
You should feel comfortable editing your own films and finishing your own projects before you start pitching and trying to assist others with their editing work.
If you're looking for a more guided approach to your editing education, then there are plenty of tutorials available from sites like Lynda.com, Vimeo Video School and even YouTube that'll help you learn how to do certain editing tasks.
The right software
There are dozens of different editing apps you can choose from. The software you use doesn't matter as much as what you're able to do with it. But still, there are some industry standard pieces of software you'll want to be aware of.
Final Cut Pro X is pretty expensive editing program, but it's one of the industry standards, and perfect for those on Mac computers.
Adobe Premiere Pro CC is another solid option that's heavily used by industry professionals. With the recent introduction of the monthly pricing option, it has become more accessible to those just getting started.
Lightworks is another professional editing program that's commonly used to edit feature films. There's even a free version that can help you learn the ins and outs before you get started.
If you don't feel like investing cash up front in editing software, then you can probably get away with using iMovie or Windows Movie Maker, which typically come pre-installed on most Mac and Windows machines. Getting started with simpler software can help you build confidence with basic editing workflows before you move onto more advanced software.
Pricing your services
Before you bid on any freelance video editing jobs, you should decide how much you'll charge for your services. Pricing for editing will vary based on your experience and the actual scope of work. It will depend on the outcome your client is looking for, and will increase depending upon the complexity of the project.
According to Indeed, video editors in the U.S. make an average of $22.25 per hour or roughly $200 per day.
A typical video editing workflow will be as follows:
Importing, logging and tagging your video files.
Doing a rough cut to pare down workable footage.
Revising your initial cut.
Enhancing colors and mixing your sound.
Doing a final video review and compressing your video.
The variables below will affect the final pricing of the project:
Length
The more video footage you have to sort through and edit, the higher the total project cost will be. Beyond the initial sorting, longer films or projects will also require much more time polishing and doing other post-production tasks.
Skills and experience
Your skills and existing body of work will say a lot about what rates you can expect to charge. The higher-quality your portfolio and types of video projects you take on, the more you can charge.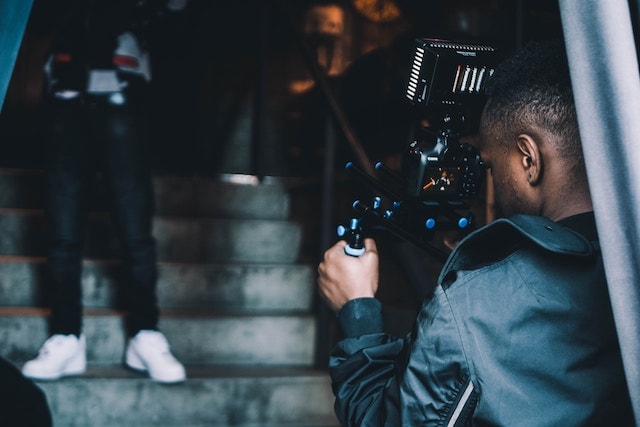 Scope of work
The more in-depth the project, the higher the rates are going to be. For example, if you're handling elements of production like scripting, directing, filming, audio and more, then the project will be much more expensive. Compared to simply editing footage you're given to fit an existing timeline.
Video add-ons
Beyond just editing and touching up video, there are other tasks that might add to the scope of work, like adding graphics, voiceover, background music and more.
Remember, your first project bids or completed projects might not be perfectly in line with the rate you're looking for. In time, you'll learn how long different aspects of the editing process take, which will help you more effectively price and pitch jobs so you're making the most of your time.
A good way to get a feel for how long a project is going to take is by tracking how long it takes for you to finish any projects you're working on to build your portfolio. This will help give you a much more accurate estimate than simply guessing for your first paid project.
Looking for freelance video editing work
Once you're equipped with solid video editing skills and an hourly or daily rate, it's time to start landing gigs.
Most of your work will probably come from your existing network and other media professionals you meet (which we cover below). However, regularly checking out job boards and other posting sites can help you uncover gigs that might be perfect for your skillset.
Below you'll find a few freelance video editing jobs boards worth exploring.
Behance
Part of the Adobe family, Behance can be a great place to upload your creative portfolio. However, beyond being a place where you can showcase your work, it also has a job board that has relevant and interesting jobs posted on a regular basis.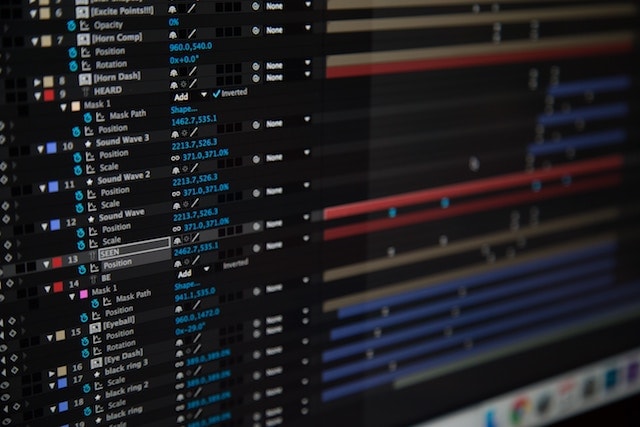 Simply Hired
Simply Hired is a job board that lists jobs across a wide range of industries. However, they also have a large variety of production jobs posted on a regular basis, including projects with large studios.
Mandy
This job board is geared towards film and television production work. Like most big job boards, the application process is going to be intense, as you'll be vying for jobs with hundreds or thousands of other professionals. Make sure you convey a deep understanding of your client's needs when pitching a project, or have a niche expertise that makes you stand out.
ProductionHUB
ProductionHUB is one of the largest video production sites on the web. It's used by a lot of major production companies for sourcing jobs and work. It has a wide variety of jobs related to the film industry, and the jobs you pitch are based upon a credit system.
Stage32
Stage32 is more of a social networking site than a pure job board, but it's a great way to connect with other media professionals. Networking and word-of-mouth marketing are going to be one of the main ways you're going to get jobs, so this platform can help you accelerate the process.
Building a professional online presence
Pitching jobs on the platforms mentioned above might get you some initial work, but you'll need to have your own digital portfolio to direct interested clients to. You'll also need to manage your online presence — including social media — to make sure it projects a professional image.
1. Create a digital home base
Your website will be the foundation of your home online. Even though you might upload your existing work to a variety of portfolio sites, it can be helpful to have a home base you can direct people back to. Your website doesn't have to be incredibly complex either — often you only need a few basic pages and elements in place.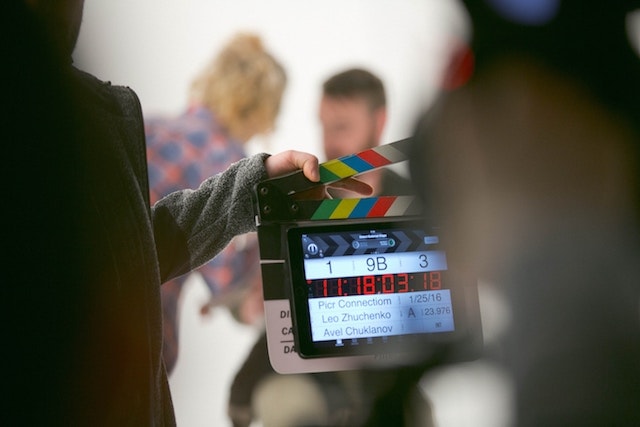 This will help you control your image online and implement inbound marketing strategies that can help you drum up more leads for your freelance editing business.
Editor's note: For a brilliant WordPress portfolio with less maintenance, check out GoDaddy's Managed WordPress. All the flexibility and power of WordPress, without the upkeep.
2. Introduce yourself on social media
There are a variety of ways you can utilize social media to help land new gigs. For starters, creating branded social media handles  will make you seem much more professional, instead of just an editor who moonlights on the side.
Use a service like KnowEm to see if your business name is available on the social networks you plan to use most.
Chances are there are also relevant Facebook groups and other social media groups you can join that are filled with other professionals. Joining and being active in these groups can be a great way to find new referral work and even be alerted to insider job opportunities. Make sure you join, and are active in, more general groups dedicated to your niche along with location-specific video editing and videography groups.
3. Claim your local listings
If you're looking for local work, then claiming all of your relevant business listings is a good idea. This includes sites like Google My Business, Yelp and even creating a separate Facebook business page.
This will help your new editing business show up in the local search results and give your customers a way to leave reviews, which can then help you attract even more local leads.
Find freelance video editing jobs now
Hopefully, the post above will be valuable in helping you find freelance video editing jobs. Once your skills are solid, use these tips to set your rates and promote your services via networking, social media and your own website. Little by little, your client base will grow. Turn in consistently high-quality work and the work will just keep coming.