How to keep in contact with potential buyers through real estate blogging
Real estate blogs are a smart way to build relationships with new clients and keep in contact with past clients. When you regularly post useful, educational and entertaining content, you give current connections a reason to stay in touch with you and offer a way for new audiences to find you. Real estate blogging also helps you stay in the mind of potential buyers and sellers.
Because when they frequently see your name, you'll be the first real estate agent or real estate business they think of when they are ready to make a move.
So as you begin real estate blogging, use these tips to define your audience and create posts that connect with different types of potential buyers.
Write for local buyers who want to buy for the first time.
A great real estate blogging strategy is to tap into the demographic of renters and potential first-time homebuyers who live in your area. Create posts that reach out to them and give them the information they need and want.
Share the benefits of renting versus buying. Share data about the local market and how buying provides equity over time. Compare the costs of renting versus buying.
Cover topics that scare first-time homeowners. First-time home buying can be nerve-wracking. So ease fears by providing resources for new buyers. Build a content hub of guides about getting loans and the process of purchasing a home.
Talk about money. A study on the home-buying process by Enerica found that four of the most popular search terms used by first-time buyers were about loans, grants and mortgages. Money is a big concern for new buyers so share articles that relate to financing options and processes.
Write for local buyers who want to buy a new home.
Current homeowners in your area who are looking to buy a new home present a great opportunity for real estate blogging because they can act as both a buyer and a seller. So, create content on your real estate blog that speaks to both sides of their needs.
Give home improvement advice. Share tips for homeowners who want to finish projects before putting their home on the market. Also, give advice on what renovations and updates can help increase the value of a home.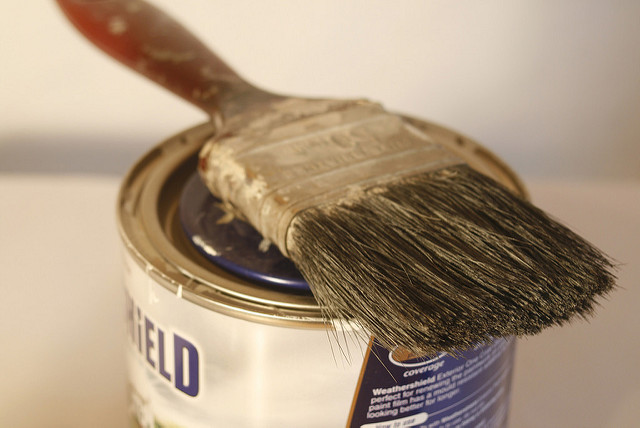 Talk about upsizing and downsizing. Many homeowners make a move because they are upsizing as their family and income grow or because they are downsizing as those factors shrink. Write posts that connect with each of those audiences. Create posts that connect with families who need more space, individuals who have more money to spend, and seniors who are ready for less maintenance.
Write for buyers who want to move to your area.
When real estate blogging, keep in mind that all buyers won't be local. They will be searching through real estate blogs that can help ease the process of relocation.
Create content for potential buyers who are planning on moving to your area from another city or state.
Offer them information about the area as well as the local housing market.
Feature the local life. Share information about local events, restaurants, and activities, and highlight the benefits of living in the area.
Offer neighborhood guides. It's difficult to know where to live when moving to a new city. So, help readers get to know the region by offering in-depth looks at the unique neighborhoods of the area.
Share some history. Offer a look at both the historic background of the city as well as the past real estate trends. This gives potential buyers insight into whether the area is a good fit for them.
Write for buyers who want a second home or investment property.
Depending on the area where you sell real estate, you might have a potential audience of second-home buyers and investors. Connect with that audience by showing them why the area is a good investment.
Highlight the rental potential. Both investors and second-home buyers may be interested in learning about how much they can make from renting out their properly. Create content about seasonal, monthly, and weekly rental potential. Also, share information about long-term leases and year-long rental possibilities.
Share data on the market. Investors want to know what type of short-term return they will see. They also want to know about the long-term potential. So, share data about long-term market value to help buyers analyze their possible return on investment.
Promote the area. Second-home buyers will want to see if the area is a good fit for their vacations. Help them see what the area has to offer by highlighting events, activities, and amenities in the area.
But remember, real estate blogging is always about creating content for your target audience.
The most important thing to keep in mind as you begin real estate blogging to connect with potential buyers is to know your target audience.
A blog will be far more likely to resonate with potential buyers if it speaks directly to their needs and wants. So, take some time to identify who you want to target through your blog and create most of your content directly targeted at that audience.
Sharing useful, valuable and targeted content will help you get in front of new clients, stay top-of-mind for past clients, and connect with more buyers who are ready to make a move.
Image by: miamism via VisualHunt.com / CC BY