Product packaging reflects on your brand — make it count
When you sell products online, your product packaging is a crucial part of telling your brand story — and don't forget about your shipping packaging. Both can make consumers like your company more … or less. Find out why product packaging is so important, from the materials you use to the containers you ship your products in.
Related: What you need to know about shipping for small business
Product packaging is branding
Every single packaging decision you make will reflect on your brand. From a consistent color palette and logo placement to materials that match your brand's look and feel, your product packaging is part of your customer's experience.
Product packaging isn't just about containers for your products. It's about how you make your customers feel.
Are your products fun, quirky, athletic, futuristic or retro? Your packaging materials, not to mention the fonts and colors you choose, should reinforce that aesthetic.
Related: What's your brand personality? Take our quiz to find out!
One company that has been very successful with this is Tiffany & Co. Immediately, you can imagine its blue boxes with white ribbons. What had been generally known as a robin's egg blue is now referred to as Tiffany Blue and is even a protected color trademark.
Tiffany uses this color on everything, including its website, store awnings, boxes and bags. That's branding! You know you are getting a quality item before you even open the package.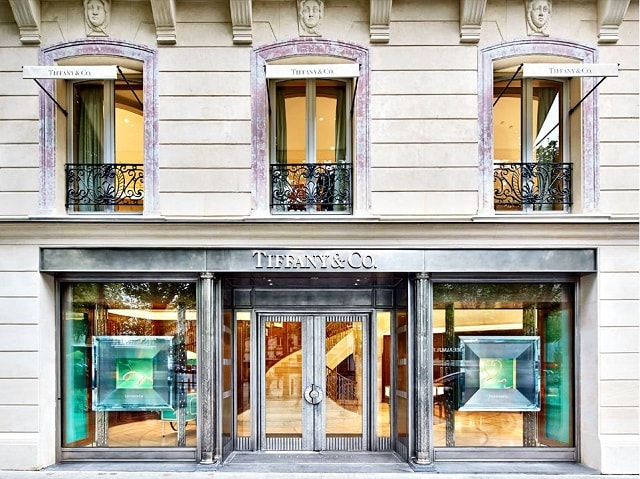 Product packaging ideas
Color matching can be a powerful branding technique. But that's only one option. Here are a few ideas for furthering your brand via your product packaging:
Use a box or wrapper that is the same color as your logo.
If you wrap items in tissue paper within a box, choose something that is in the same color palette.
You can even have your logo printed on the tissue paper to provide a premium feel.
The shape of the packaging can make your product stand out. For example, if you sell homemade dog treats your packaging could be in the shape of a dog bone. Get creative!
Is your company selling a certain design style? Modern, rustic, austere? Use materials and textures in your packaging and labeling to back that up.
Typographic choices set a tone and personality. Incorporating the same fonts used in your logo build brand consistency across your product line.
Related: Everything you need to know about creating a brand style guide
The materials you choose will speak volumes
Depending on what you sell, your packaging might need to also protect your products. Can you imagine if Tiffany used flimsy cardboard for its boxes and those expensive purchases arrived in mangled containers? Tiffany wouldn't have the brand cachet it does today.
If you're offering a premium product, your packaging has to back that up.
Even if your product isn't considered "premium," the type of packaging you use will portray a certain level of quality to your customers.
Keep in mind that your product packaging choices can easily increase product weight or dimensions — or both. This can lead to higher shipping costs. For example, wood can weigh more than plastic, but it can provide a premium impression. Plastic, on the other hand, is more practical and lighter to ship. Decisions, decisions!
Think about how you will ship your products well in advance so you can determine the type of product packaging required to avoid damage to your products in transit.
Related: Trends in interactive packaging designs
Product packaging affects shipping costs
A slight difference in packaging could make a huge difference in your shipping costs. Even an added inch or an extra ounce can push your shipping fees up to the next level.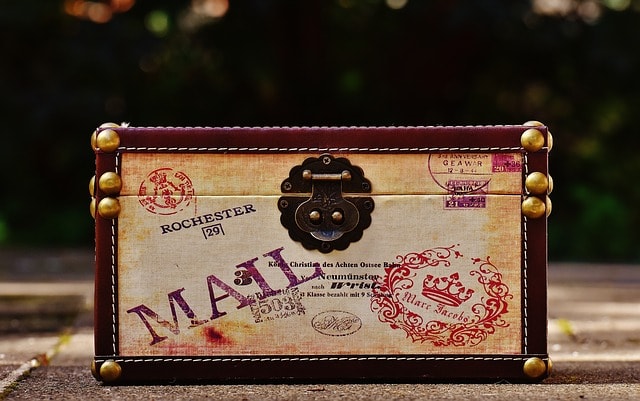 As you consider your shipping options, ask yourself:
Taking into account the actual product packaging, what size shipping boxes do you need?
How many and what type of items will fit into each box?
Would smaller product packaging save you money by allowing you to use a smaller size padded envelope or box for shipping?
Do you need internal padding or bubble wrap to protect your products? Will that choice increase the weight and, therefore, the shipping costs?
Are your items fragile or perishable? Your products must arrive safely. You can't cut corners when it comes to items that can break or spoil.
Over time, shipping costs can add up. Many times making small adjustments can provide substantial savings. Calculating your packaging costs combined with your offered modes of shipping will help you determine your product's profitable price point.
Editor's note: GoDaddy's GoCentral Online Store gives you plenty of shipping options. You can ship via USPS and UPS — both which ship domestic and international and are the most accurate shipping methods based on location. You can also ship using a flat rate per order, which is sometimes easier for everyone, or pick weight-based shipping, which charges different amounts based on how much an order weighs.
Don't forget about labeling and barcodes
When you sell multiple items that are similar but different, your labeling should reflect these variances. One way you can accomplish this is by using your logo color palette in differing hues, from light to dark.
You should also use barcodes on your products — and not only for the professional feel they convey. They can also save you money by allowing you to track pricing and inventory precisely (by color, size, etc.) and minimize your overhead.
If you plan on selling wholesale, barcodes are mandatory for retailers.
Using barcodes to track your inventory will help you make educated decisions based on what is selling. This level of data is invaluable!
Create a branded experience that delights and surprises
When making your product packaging decisions:
Maximize your branding with a consistent use of colors and style.
Make sure that your packaging is as light and compact as possible to minimize shipping costs.
Determine the appropriate safe-travel packaging.
Use labeling and barcodes effectively.
All of the above decisions will contribute to your overall brand perception when your products arrive safely at your customer's door.