Q&A with global design entrepreneur Julia Knight
Upcoming event: See how our commerce options can help your business adapt to the shifting landscape at GoDaddy Open 2021 on September 28.
For Julia Knight, design is the core of her business. As the founder of Julia Knight Collection, she creates designs that insist on attracting your eye with their unexpected beauty — a beauty that transforms the everyday into something simply and completely wonderful.
In an email exchange, Julia discusses the inspiration behind her company and the essence to becoming successful in the global marketplace.
Related: Beddy's — Female entrepreneurs teach the world how to buy and make a bed
Q&A with Julia Knight, founder of Julia Knight Collection
How did you start your business? What's the inspiration behind it?
I grew up in New York and lived in Paris after going to Brown University in Rhode Island. While living in Paris, I was always so moved by how important sharing a meal is with friends and family. And I have always loved l'art de la table (translation: decorative tableware or the art of the table).
Hosting parties as intimate as dinner for two or elaborate as a large party has always been a passion of mine.
I'm also a serial entrepreneur. This is the fourth company that I have started and run. And they all involved my passion for food and entertaining.
Related: Big list of resources for starting a business
How do customers worldwide find you?
I sell to over 500 retailers around the world as well as online on my website and other websites such as bedbathandbeyond.com and wayfair.com.
Editor's note: Need a website to sell your products all over the world? Check out GoDaddy's Online Store, which enables you to ship anywhere with flexible rates.
What inspires you on your designs — where do your best ideas come from?
I am endlessly inspired by my global travels and the way people share their food and their homes. I also draw on iconic images from my past such as seahorses from the beaches where I grew up. It's a process that keeps evolving.
Is there a trick to getting and keeping customers?
Design has become so personal. People really want to know the story and the inspiration behind the creations.
Related: How to create an About page for your eCommerce shop
Can you offer some insights into running an efficient eCommerce platform? Any do's and don'ts that you have learned in your journey?
I've learned it the hard way — testing rigorously before you launch, staying on top of SEO, and incorporating social media platforms, for instance — and am still learning. Ecommerce is so different from the marketing I know best. I leave it to the experts.
Related: How a small business social media manager can save you time and make you money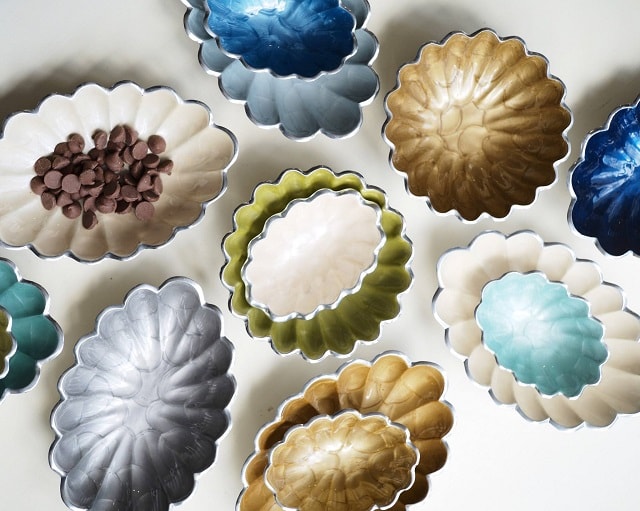 You sell to more than 40 countries internationally. How did you earn the President's Exporting Award?
Note: The President's Exporting Award is granted to a firm or organization that has made significant contributions to the increase of American exports.
I had growth year on year in my exports. I am proud to say we now generate 20-percent of our business internationally, largely driven by strong sales in the Middle East.
Related: Is your business equipped to handle global expansion?
What are the difficulties and pitfalls to going global?
The upside has been significant in terms of growth. The only real risk is getting paid. I always require my accounts to pay before I ship them. One must also be very careful crafting and implementing a distribution agreement since some countries consider that to be a lifelong commitment! I don't sign distribution agreements.
Related: Making payments and getting paid on overseas transactions
Based on your experience, what is the key or secret sauce to becoming successful in the global marketplace?
I think the most important thing is being face-to-face with the customer. Don't be afraid to travel to meetings or trade shows. That is part of the adventure.
Anything else we are missing in terms of how you set yourself apart from others?
Yes. One of my trademarks is "Five Minutes to Fabulous." This is about how you can make a fabulous presentation of even the simplest food in just five minutes. We all know that presentation is just as important as preparation. My serveware makes it easy to make your own personal style statement.
Learn more from Julia Knight
For those who would like to learn more, listen free of charge to Julia's wegginar® recording How a Wicked Road Trip to Minturn, Colorado Inspired a Thriving Global Design Business. Watch her Five Minutes to Fabulous video to learn how to make a fabulous presentation.