From choosing the right market to having a payment plan in place, this is your cheat sheet to growing a global business.
If I had a dollar for every time someone asked me what it takes to go global, I'd be one rich woman. It's not one thing that propels you to success. Rather, it's a series of things that must be done well that will get you that much closer to improving your overall growth potential and conducting business with customers the world over.
Editor's note: Laurel Delaney is the author of the best-selling book, Exporting: The Definitive Guide to Selling Abroad Profitably.
20 tips to grow a global business
Here's what it takes for an organization — big, small or even upstart — to grow beyond its borders.
Let's take a look at each action item in more detail.
1. Be in the ready state
Are you in the ready state to take your business global? Take stock of both yourself and your business to see if you have the personality, mindset and business that can benefit from going global.
Do you have a global mindset, the ability to deal with the unknown and venture out in the world and adapt as you go?
A global mindset starts with self-awareness, reflects an authentic openness to and engagement with the world, and employs a heightened awareness to the sensitivity of cross-cultural differences.
Explore my short list of 12 characteristics that I find work in the global marketplace.
To find out if you are ready on the business side, link to the export assessments below that best describes your company.
2. Get a company-wide commitment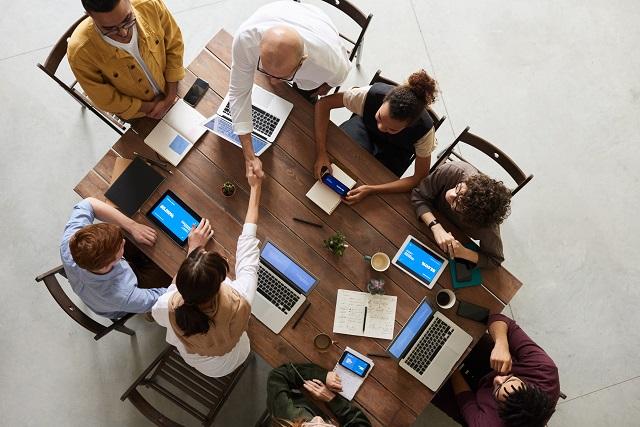 Whether you run a one-woman show or head up the international division of a Fortune 500 company, get buy-in from everyone.
It takes a village to be a global business.
You can't operate in a vacuum. To set the stage for winning, play the part by getting everyone — from the social media manager to the finance manager — to jump on board for global growth.
3. Choose a product to take global — preferably one you know will sell like hotcakes
Do you know what you want to sell globally? Will it be a product you already manufacture and sell, or will it be someone else's product for which you serve as a middleman or middlewoman?
Choose a product that has a history of selling successfully, somewhere. Once you select the right product, you must next choose the right market.
4. Choose a market
Pick a market that's easy to get in and out of and has minimal red tape. Choose a country where the government promotes international trade and there's a free trade agreement in place. But most important of all, choose a market where you know there are customers for your product.
A couple of global business intelligence companies can help you check on movements of products or services similar to yours:
The International Trade Administration can also help with conducting market research to determine whether your product or service offering is suitable for export.
Related: Helping businesses make the right choices for international expansion
5. Develop a market-entry strategy
Barriers to entering a country, whether real or imagined, can influence a market-entry strategy.
Certain economic or political trade controls and restrictions can cause impediments to an import.
Two of the key controls are tariff and nontariff barriers set up to reduce imports that might compete with locally produced goods. It's a form of protectionism. Be on the lookout for these tariffs and avoid those markets at all costs if possible.
If you are new to expanding internationally, exporting is a great first step because you can test the waters without a big upfront investment.
Editor's note: GoDaddy's Websites + Marketing has international shipping built in so you can take your products global without stress.
6. Establish a payment plan
"Hey, we got a sale, and the product is on the way!" Now ask yourself this: What payment plan did you set up with your customer: wire transfer, PayPal or Letter of Credit, for example?
Structure the deal in such a way that the product gets sold, there is a negligible service fee involved and you get paid. Ask your banker for help.
Related: Making payments and getting paid on overseas transactions
7. Learn how to set prices thoughtfully
Price your goods competitively, but ultimately, when it gets down to the bottom line, quality and consistency win out every time. Some customers might try other products, but eventually, they will come back to yours because of superior quality and consistency of manufacturing — not because your pricing is the cheapest.
Price your product affordably.
Related: How to price products — 7 competitive pricing strategies to make a profit
8. Make sure you are financially sound
So often people think they can rely on the profitability of their home-based business, and some can. But you don't want to weaken the state of your successful local business to satisfy the requirements to sell your products overseas.
Analyze your available resources — human, material and financial — to determine how you will support global initiatives.
Confront your finances squarely.
You want your global business to be profitable and sustainable over the long term.
9. State your rock-solid payment terms upfront and stick to them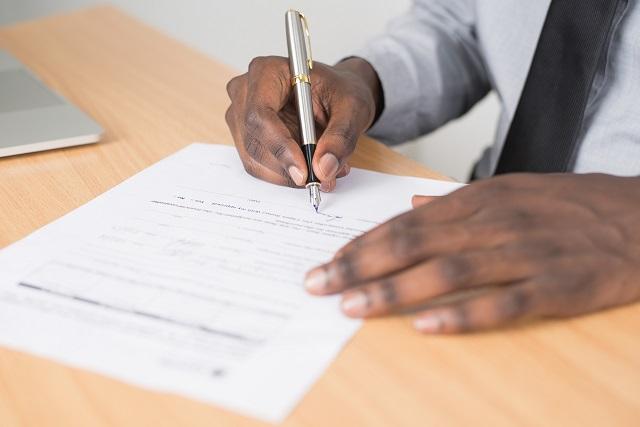 So often we get ahead of ourselves, focus on the excitement of the sale, and later regret that we didn't hash out the payment method better and well in advance of finalizing the transaction.
Don't let the honeymoon period of the relationship get the best of you. Stay grounded and pinch yourself as a reminder that you are running a business that must earn profits and generate cash flow. Getting paid is one way to snag them.
The single most important consideration in any business is cash flow.
It is the difference between the success or failure of an enterprise.
Related: Why thinking about cash flow matters to small businesses
10. Tailor your products to the needs of the overseas customer
Trying to force a customer to buy what you have available, with little or no willingness on your part to make improvements, is insensitive and will only hurt your business. Build trust in each new market, which can only be done by localizing your offerings.
11. Leverage social media along with your entire online presence
What impact have social media and networking tools had on going global? They are redefining the way we connect with people and how we innovate and conduct business across the world. Anyone with an internet connection can start a global conversation.
Social media is a global business enabler.
Utilize all platforms — website, blogs, Facebook, LinkedIn, Instagram, Pinterest and Twitter — to open your online door to the world. Create a superior online presence that resonates with the world.
Related: How to find international customers using social media
12. Protect intellectual property
Your intellectual property should be protected well before you begin selling to overseas customers to avoid losing ownership and subsequent revenues. That includes all the internet platforms that you own, including websites and blogs. Consult with a good intellectual property lawyer to make sure you're protected.
13. Get tariff information well in advance of your global initiative
Some business owners are worried that their products will not be able to compete overseas or locally because the tariffs are too high.
Get information well in advance on tariff and tax obligations for your products or those of your supplier in the country in which you are about to do business. You don't want to erode your profits or, worse, impede your ability to compete just because you found out too late that tariffs are so high it's impossible to price your product competitively against local firms.
The FTA Tariff tool is one reliable source for tariff information on all products covered under the U.S. Free Trade Agreements (FTAs).
14. Ask overseas distributors what they anticipate selling
Oftentimes I hear this from a business owner: "We appointed an exclusive agent, yet didn't get any sales."
When exporting a product, ask overseas distributors, sometimes referred to as wholesalers, what they anticipate selling in the first year. Then monitor and exercise good control over a distributor's sales. Find out in advance what products distributors sell to ensure they do not sell brands that compete with yours.
And keep an escape clause in place just in case things don't work out with a distributor.
A good overseas distributor is not just a means for getting your product into the hands of customers. The best business relationships will allow you and your partners to grow and expand, increasing your market share, customer loyalty and profits.
To find pre-qualified distributors for your product line, visit, "How to Find Importing Wholesalers for Your Product Line Overseas."
15. Move your products efficiently
The three major global transport players, UPS, DHL and FedEx, each have capabilities that move a product from local point A to overseas point Z. But also look at new entrants in the industry, such as Freightos, Flexport and WebCargoNet.
These new companies promise to reshape the transport industry with instant freight quotes, online bookings and 24/7 support.
Further, explore local freight-forwarding companies, which are all-around transport agents for moving cargo from a factory to your customer's warehouse or storage facility. They can provide a personalized and customized service to not only move your products but also to manage your global supply chain needs worldwide.
16. Meet with your customers
Yes, we have email, Skype, Zoom and Google Hangouts, but you can't afford to not meet at some point with your first customer because without face-to-face contact, there will be no repeat business.
Your first customer should be treated like a king or queen who sets the standard for all future customers.
Build enriching relationships and the return will be rewarding in all respects.
How do you know when it is time to meet with your customer in person? It's usually three things that occur to justify a trip: You have secured your first big order, it feels right and you spot the upside potential for future business.
You want to make an initial investment of your time sooner rather than later in order to save more down the line. A meetup in person gives your customer the full experience of your company, who you are, what your firm's capabilities are, the new products you have in the pipeline, your social media influence and more.
It's important to cultivate the personal side of what is yet to become an all-around great relationship. That's what will keep customers buying from you.
17. Practice cultural sensitivity
If you don't have good manners or know how to communicate effectively locally, how will you ever conduct business with someone 12,000 miles away who doesn't speak your language?
Cultural sensitivity is imperative when conducting business across borders.
It's a skill that enables us to learn about and understand people who are different from ourselves, which allows us to better serve them on their own terms.
18. Diversify at some point, after you have achieved some reasonable success
Don't put all your eggs in one basket. Meaning, diversify your customer base, diversify your offerings and diversify (when you can) into other overseas markets. This way, when one thing goes wrong, your global strategy doesn't fall apart.
In the case of diversifying your offerings, ask yourself: What other applications is my product or service valid for?
Take piano wire as an example. It doesn't have to be used only in pianos and other musical instruments. It can also be used effectively in the fabrication of springs, fishing lures, special effects in the movie industry and for cutting soap.
Think beyond the everyday uses of things as well as cultural or market constraints and you'll be amazed at the opportunities that arise.
19. Provide exceptional customer service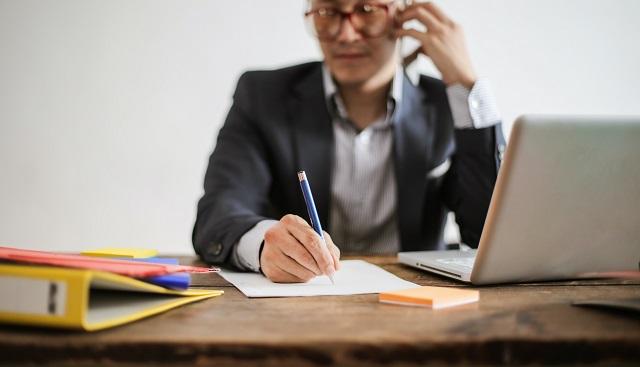 The relationship between you and your overseas customer shouldn't end when a sale is made. Great customer service brings satisfaction, and satisfaction brings repeat orders.
Keep in constant touch with your customer. Attempt to visit them in person as outlined in tip #16. Good customer service is smart marketing — something to be proud of when delivered well.
You might have the greatest product or service in the world, but if you don't treat customers like they are gold, they will go elsewhere.
And make sure the plane or ship delivers the goods on time and in good condition. Too many global businesses overlook the logistics of supplying an overseas market.
20. Plan for success
Many people overlook this detail. A good attitude breeds success. So, give it all you've got, and don't forget to give others your help when they need it or ask for it. Take a long view on your journey because it takes time to develop a successful global business.
These 20 factors are all part of the process of turning your global aspirations into a reality. Your best chance of growing a global business lies in developing a plan, executing on it and developing strong connections within your new markets.
For more information on what it takes to go global, visit ExportingGuide.com.