You've discovered or created a great product. You know there's market interest. You're stocked up and ready to sell. There's only one problem — you don't know how to find the right ecommerce website builder to bring your business online.
Selling products online can be extremely lucrative as you can sell to customers all around the world. But to get your products online and start selling to national and international shoppers, you need an ecommerce platform that allows you to present, promote and process your products.
To help you start to sell online and find the platform you need, we've created a list of 20 features — including nine must-haves and 11 bonus features — to look for as you choose the right ecommerce website builder. Using a platform with these features will help you get your shop up-and-running quickly and on your way to building a booming online business.
Related: How to choose the best website builder for your business in 2018
9 "must-have" features for your ecommerce website builder
As you search for the best ecommerce website builder, look for these essential features. If a software or platform doesn't offer these options, you might want to look for another provider.
1. Ease-of-use
When looking for an ecommerce website builder, you need to consider ease-of-use in two ways:
The platform must be easy for both you and your customers to use.
The consumer-facing side of the platform needs to have simple navigation and a logical payment process.
The backend of the platform also needs to have convenient and easy-to-use features and functions.
Related: Standout Tools — GoDaddy GoCentral Online Store + Square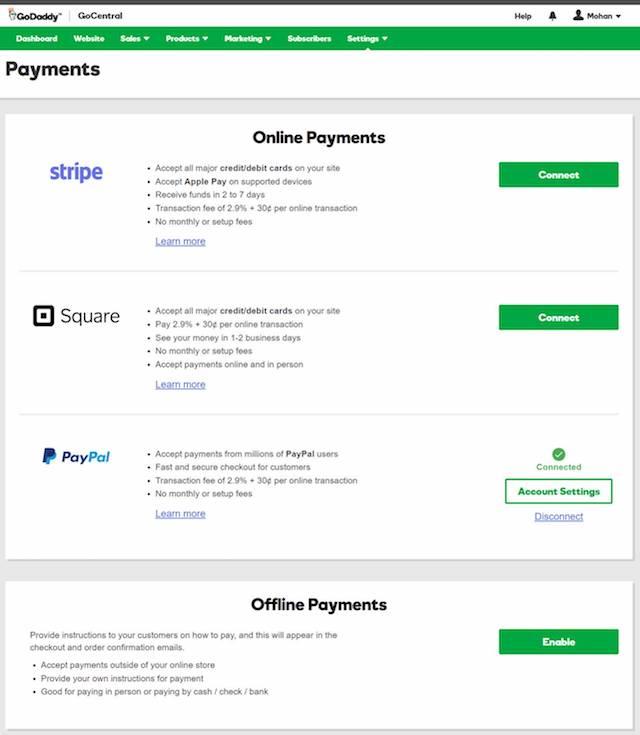 2. Built-in payment processing
The core component of an online store is the payment processing system that allows customers to enter their payment information and for you to receive funds from their purchase. This might seem like an obvious feature of an ecommerce website builder. But, it's possible to accidentally choose a website builder that does not automatically include payment processing.
In some cases, such as a standard WordPress site, you will need to add a payment processing feature. So before you choose a platform, make sure it will be easy to add on this functionality.
Related: How to add ecommerce to WordPress
3. Inventory management
When you sell online, you never want to have a situation where you receive an order only to find that you don't have the inventory to cover the sale. So only choose an ecommerce platform that includes inventory management. These features let you enter stock amounts, send you alerts when stock is low, and even remove products from your website or place an out-of-stock message on them when they are out of inventory.
4. Easy shipping options
After you sell a product online, the next task is getting that product to the customer. Choose an ecommerce website builder that makes that process easy for you, and look for shipping options that:
Calculate shipping costs based on shopper's location.
Allow options for standard and rush shipping.
Have options for instant downloads for online products (if you're selling eBooks, courses, etc.)
Related: What you need to know about shipping for small business
5. Variety of templates
Even with an inventory of great products, you will struggle to catch customer attention if your ecommerce shop doesn't have a great style and look. So look for an ecommerce website builder that has a variety of themes with modern, clean designs. Also, don't choose a platform that only has one or two great designs. Choose a platform with many options so you aren't stuck if you want to change or adjust your website template.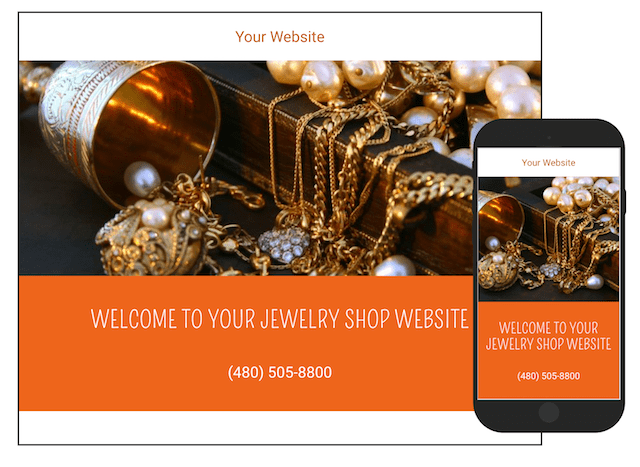 6. Mobile-responsive design
When setting up your ecommerce website, you'll likely be using a desktop computer. So it's easy to consider how the site looks on your large screen. But, it's important to remember that most online traffic comes from mobile devices. So your shop needs to use a responsive web design so it looks good on devices of all shapes and sizes. (Plus, sites that are mobile-responsive tend to get better SEO value than sites that are not responsive.)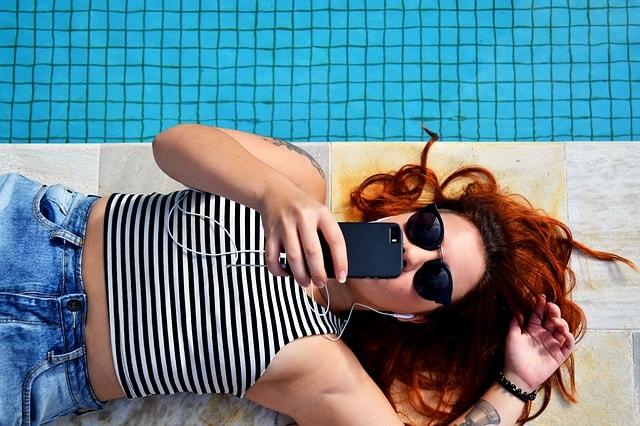 7. Reliable search function
A clean and clear navigation will help customers browse through your online shop. But, you need to give shoppers another way to find what they are looking for on your site. Do that by choosing an ecommerce website builder that includes a reliable search function that accurately delivers results from your website when your shoppers perform an on-site search.
Related: Are you making these 15 website design mistakes?
8. Integration with CRM tools
A great ecommerce website builder isn't just a tool that sells your products; it's a tool that manages relationships with your customers. Look for a platform that has client relationship management (CRM) tools such as email marketing integration and client profile features that enable you to create lasting connections with customers.
9. SSL security
Since you're going to be asking customers for sensitive information such as their credit card information and address, you must work to protect that information.
Protecting your customers with SSL isn't just your responsibility — it's a customer expectation.
Customers will be less likely to follow through with a purchase if they feel that the transaction isn't secure. So add SSL security to your site so that customer information is protected, and customers can see that it is protected.
Editor's note: GoCentral Online Store comes already protected with a Secure Sockets Layer (SSL), so it won't be an additional cost on you or your business to keep your website safe.
11 bonus features for your ecommerce website builder
With all of the features mentioned above, you can launch a boss ecommerce website. But, if you want to take it even further, look for options that include these flexible and powerful features.
1. Search engine optimization tools
Help people find your store by using SEO tools that allow you to create strong on-site SEO through the use of custom meta titles and descriptions.
Related: Beginner's SEO guide — Search engine optimization for small business websites
2. Integrated blog section
Support your shop by adding a blog feature where you can post lifestyle content that will attract and entertain your ideal customers and support your SEO efforts.
3. Coupon tools
Use an ecommerce website builder that makes it easy for you to distribute and process coupons that range from discounts on select products to deals on your entire inventory.
Related: How to use discounts and coupons to increase ecommerce revenue
4. Upselling and cross-selling features
To increase sales on your site, include a feature that showcases related products and items to users while they browse or once they make a purchase.
Related: What is upselling?
5. Automation features
To get more out of a CRM feature, choose a platform that has marketing automation features. Automation features track customer data and activity on your site to reconnect with users and:
Encourage them to come back to an abandoned cart.
Suggest additional products based on past purchases.
Remind them about coupons they haven't redeemed.
Drive them back to a store if they haven't shopped in a while.
Related: Effective strategies to boost abandoned cart email conversion rates
6. Reporting tools
Data and analytics are essential for improving your store and sales. Look for a platform that includes reporting details that help you track sales, traffic and revenue so you can identify your best-selling and worst selling products and optimize your store accordingly.
7. Wishlist functionality
Give hesitant customers a way to save items they want to come back and buy. Add a wishlist feature where they can star and save favorite items.
8. Customer reviews features
Customers rely strongly on reviews when shopping online. Be sure to cater to this customer demand by including features that show product reviews and allow shoppers to leave ratings and thoughts about your products.
9. Social media integration
Social media is a great tool for building an audience for your brand and promoting your products. So select a platform that has tools to make it easy to share your content, products and customer reviews.
Related: A beginner's guide to social media for small business
10. Live chat function
If you have customers that need assistance during their online shopping process, choose a platform that has a live chat feature that enables your customer service team to talk to shoppers in real-time.
11. Loyal customer support team
Finally, as you look for an ecommerce website builder, consider choosing a brand that has excellent customer support. When your online store becomes your primary source of income, you don't want any glitches or errors to stop your revenue streams. So partner with a company that you can rely on to be there when you need them.
Related: How to make sure your eCommerce customer service doesn't suck
Set up your ecommerce shop today
Now that you know what to look for in an ecommerce website builder, go out and start your shop today. Start by looking at GoDaddy's Online Store option that includes all of the features you need to launch and expand your ecommerce business.