I've been working with website SEO for 15 years, and I've run a WordPress design agency for nine years. Over that time, I've learned one thing that stands out more than any other — a bad website design project can kill your SEO, search ranking, and traffic like no other. That statement might seem fairly overly dramatic, but trust me when I say that I am not exaggerating. Website owners and marketers simply do not realize how easy it is to lose their website SEO in a redesign.
To illustrate my point, I'd like to provide some comments from real people who have reached out to me. These have all arrived through the inquiry form on my website.
This is just a sampling of the horror stories I hear each month:
I've made lots of changes to the site since late 2016, and clearly not all of them were good; traffic has completely nosedived to where I'm currently at less than 1 percent of what I achieved in my peak (1300 monthly views vs 170,000). I'd love some help regaining my search traffic again. – Emma
We worked with a company to transfer our website over from the Drupal platform to the WordPress platform. The structure of the website seems to be like twigs scotch taped together. Most damaging has been our significant drop in lead contact form submissions. So, we're trying to find out why our leads dropped so much, and what we can do to start getting more of them. – Michael
Goal of my current SEO campaign: get more traffic. Since converting from my old site, my traffic has dropped significantly to almost zero. – John
My traffic has gone down over 70 percent in the last few months. I hired a tech company last summer who supposedly were SEO experts and my traffic started decreasing in August. It went down a bit but by the end of November/December, it had gone down a ton. – Candace
We had the site down for a little over a week while she migrated the content over to a new theme, but now that it is back up, our traffic is basically at zero (we usually get thousands of views a day). – Ivy
I hired a company last year to redesign our website and the new site launched in December 2017. Here's the problem: in the first month following the launch, organic traffic dropped 40%! It has been over two months and our traffic hasn't really recovered. – Rima
See any trends there? Each website owner had high hopes of being able to improve their website, while also maintaining or improving their SEO. And yet, it didn't happen. Just the opposite. The botched redesign had a horrible outcome.
So, what really did happen? How did each of these website owners lose their SEO in a simple redesign?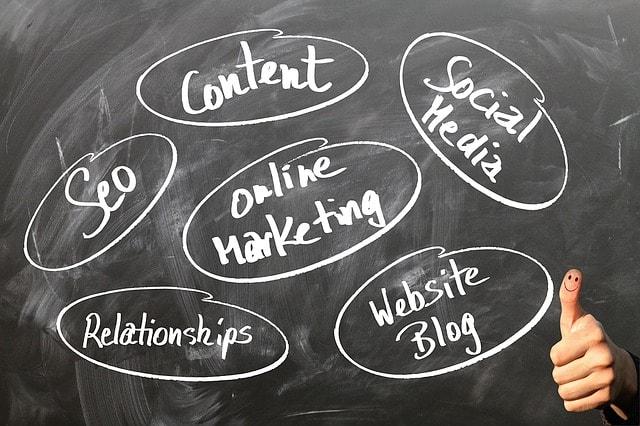 Top 10 reasons website SEO and traffic disappear after a redesign
Here are some common reasons you could see your SEO rankings and traffic decrease or disappear after a website redesign:
Developer forgot to remove the noindex flag upon go-live of the new website.

Minimalist design went a bit too far and SEO-friendly content was removed.

The website URL structure was modified but 301 redirects were not used.

Keyword focused content was lost in an effort to make the website more visual.

Content silos were removed in an effort to flatten the website and provide a leaner approach to content marketing.

The content migration forgot to consider existing internal links and failed to build in a new internal linking strategy.

Key SEO pages were reduced down and placed into in content tabs.

JavaScript was put into place, but not validated for errors. As a result, unknown errors would prevent Google from successfully crawling and rendering pages.

The mobile website failed to follow Google's best practices for mobile-first indexing.
You can protect yourself from the above issues. As a website owner, you cannot fully depend on your designer or developer's SEO knowledge.
I've learned that some designers and developers just don't know what they don't know.
Their intentions are pure and genuine, but their lack of website SEO knowledge is dangerous.
Follow a website redesign checklist
As a website owner or marketer, you need to serve as your own SEO advocate. Question your developers and make sure they are adhering to SEO best practices.
Become your own SEO advocate — don't depend on your designer or developer to recognize their blind spots in terms of knowledge.
I say this not as a witch-hunt, but instead, it is suggested as a safety check for you and your website's SEO.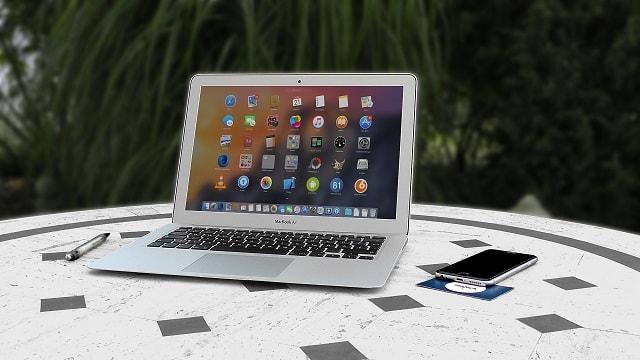 Below is my recommended list of activities for protecting you and your website through a redesign process.
Website design and development
To protect your website SEO in a redesign, check these boxes in the design and development category:
Set up a development website as noindex.
Take it one step further by blocking access to the site via a server level user ID and password.
Use Dyno Mapper or Screaming Frog to crawl the existing website to obtain a complete URL list.
Review Google Search Console or SEMrush so you can document a list of your top SEO-based landing pages.
Map targeted keywords to specific URLs and create an SEO sitemap.
Review content silos and validate that proper parent/children relationships exist.
Update outdated content and work towards a minimum length of 1,000 words.
Proofread new content for spelling errors and grammar.
Style new content for readability (i.e., small paragraphs, subheaders, bullets).
Review all content and create proper meta titles and descriptions.
Double check top landing pages to validate that quality content and SEO is in place.
Validate that search engine friendly URLs are in place.
Review your Semantic SEO header and make sure a proper outline structure exists for search engines and human visitors.
Check your website across mobile devices to confirm that responsive design and coding is in place and working properly.
Validate template coding to W3 standards and pay close attention to JavaScript issues.
Ensure your website passes Google's mobile-friendly test.
Ensure your website passes accessibility tests.
Check code to text ratio on live pages to make sure search engines are not having to stumble through oodles of code and styling overrides to get to your valuable SEO content.
Check and validate Schema usage within Structured Data.
Check images for proper usage of alt text.
Optimize images for load times.
Update internal links to accommodate the new URL structure.
Create 301 redirects for any URL changes to existing content.
Check for redirect loops and chains.
Create a new XML sitemap.
Check the Robots.txt file and validate.
Next …
Website go-live
When your redesigned website goes live:
Conclusion: An ounce of prevention is worth a pound of cure
As with many things in life, you are much better off spending time preventing issues than trying to fix them once they occur. Website SEO absolutely falls under this thought process.
You can protect and improve your SEO in a website redesign, but you have to make sure you and your developer are focused on SEO from the start of graphic design all the way through to the end of development and go-live.