Online retail continues to flourish as sales grow at an exponential rate. Most likely you've created or are considering launching an eCommerce website to cash in on this gold rush — as you should!
By 2021, eCommerce sales will approach nearly trillion.
The majority of these sales come during a single season — the holidays. With those shopping months quickly approaching, we wanted to make sure you have everything you need to attract, engage and convert online shoppers.
That's why we've put together a holiday eCommerce website checklist.
Planning for the 2019 holiday season
The eCommerce space is packed with competitors. For that reason, it's important you start planning now. Before we get into the holiday eCommerce website checklist, here are some tips for the 2019 season.
Increase your staff
Imagine sending out an email campaign and receiving hundreds or thousands of orders that very same day.
If you're understaffed, not only will your team suffer, but the customer experience will be affected as well.
You can reduce potential holiday stress by ensuring you have reliable team members to help with order processing, fulfillment and customer service.
Related: 5 things to consider when hiring for seasonal jobs
Beef up your customer service process
Selling tons of product is great, but handling complaints, questions and returns is not so fun. Do you have a process in place to handle customer service?
If you don't want to hire staff, then turn to the robots.
You can get help from tools like chatbots, knowledge bases and frequently-asked-questions (FAQ) pages. You want to make it easy for customers to find answers on their own, which will free up your time and resources.
Related: How to leverage automation to create a remarkable client experience
Understand your customers
The last, but certainly not least, tip for the holiday season is to truly understand your customer.
If you don't gain visibility into what drives your customers to buy, it's going to be difficult to sell to them.
Use analytics tools like Facebook insights, Google Analytics, or your eCommerce store's internal analytics to understand where your customers come from, when they buy, and what they're buying. It will help you create winning marketing campaigns.
Related: What is website analytics — and how can it help your business grow?
Winning methods to drive eCommerce website traffic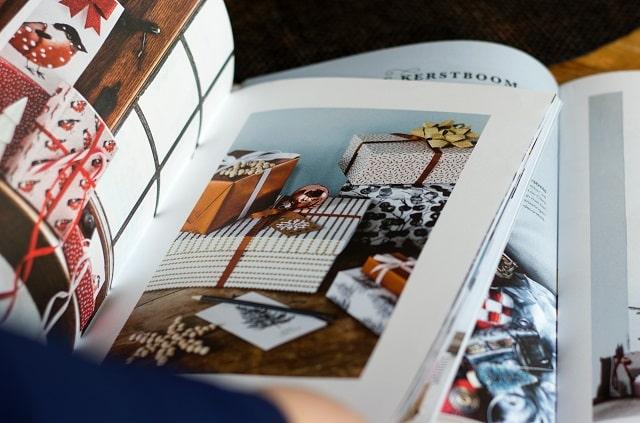 Your eCommerce website lives or dies by your digital marketing. Some of you may be able to hire a digital marketing agency, like mine, to help you grow your sales; others might not have the budget to outsource.
Either way, here are the two major methods to drive traffic to your site.
Social media
Did you know that social media consumes 30 percent of users' overall time online? Online shoppers spend an average of 2 hours and 15 minutes per day on social media channels.
If your eCommerce website capitalizes on this time and gets in front of customers while they're chatting with friends and family (i.e., their future gift recipients) then you can form stronger customer relationships and drive sales.
With nearly 70 percent of all U.S. adults on at least one social media channel, you'll definitely be able to find the right audience for your products.
Three of the most popular social media channels are Facebook, Instagram and YouTube.
Here are some quick tips to take full advantage of social media:
Leverage video
Video captures the attention of potential customers and helps them engage with your products. No matter the social media channel, there is a constant demand for more video content.
Whether you're showing how your products are made, opening or unboxing them, or sharing delighted customer testimonials, video is key to driving engagement.
If you have questions about getting started with video marketing, take a look at this Q&A with video marketing expert Adam LoDolce.
Go live on the air
Facebook, Instagram and YouTube allow for live streaming video — for a reason! Fans and followers love when you go live because it's something fresh, new and happening right now. They won't want to feel left out, so they'll most likely tune in to what you have to say.
Your live stream videos allow you to establish a genuine connection with your customers and instantly gather feedback to see what's working with your audience.
Best of all, you only need a smartphone or webcam to film live video, so the cost is minimal.
Related: Boost Facebook content to reach more customers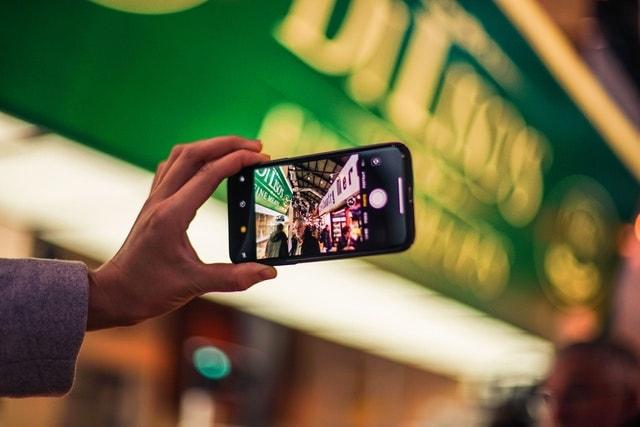 Email marketing
It's been shown that for every $1 you invest in email marketing, you can expect to make an average return of $44 and change.
As the owner of an eCommerce website, email marketing should be the cornerstone of your marketing strategy.
It allows you to capture your website visitors' information and continually engage them with new products and offers.
To ensure that your email marketing makes the greatest impact, here are some quick tips:
Create a custom-branded email template
It's important that you have a custom-branded email template for the holiday season. A template helps save time by keeping your design consistent and prevents customer confusion, which can lead to a loss of sales.
Editor's note: GoDaddy Websites + Marketing Ecommerce uses the design of your site to automatically create eye-catching emails that won't end up in the Spam folder. Track the results to see how many people opened your email and manage your email list with ease.
Send a mix of image-based and text-based email
Different customers like to receive and interact with different messaging. Most customers are driven by visuals, but some like to receive a simple text digest of what you are offering.
There's also the consideration that your image-based emails are interpreted by ESPs (Email Service Providers like Gmail) as promotions, so those emails are sent to the "Promotions" tab, effectively skipping the inbox.
By mixing it up and sending some text-based emails from your eCommerce website, you'll increase your chances of landing smack dab in the inbox.
Send consistently and frequently
Consumers receive an exorbitant amount of email during the holiday season. It may seem like a lot to send a message every week or every two weeks, but from September through December, it's a must!
You need to continue to keep your eCommerce website in front of your customers or risk them forgetting you when it's time to buy.
Related: Beginner's email marketing guide for small businesses
Your holiday eCommerce website checklist
Now that you have tips to prepare for the holiday season and drive traffic to your eCommerce website, let's take a look at the 2019 eCommerce website checklist.
Prepare your eCommerce website
Start with important preparations for your online store:
Save money right away
Before you do anything else, negotiate your credit card processing fees. Odds are you're paying too much per transaction, and that is money that you're leaving on the table.
You can take a look at your credit card statements and contact your processor to inquire about rates, or you can use a service that does this for you. Check out GetSwipe.io to see how you can reduce your credit card swipe rates.
Get rid of any dead ends
If your customers hit a 404 error page, then that means that they've hit a dead end on your website, and they'll most likely close the tab and go to another retailer. To get rid of dead ends, check out Google's Search Console tool.
Optimize your images
Your eCommerce website will have images throughout, and it's your job to optimize those images to help reduce site load time.
If your site loads slowly, you risk losing customers.
Consider using a tool like Akamai or an online image optimization tool to reduce the file size of your images while maintaining the quality.
Be sure your search box is working
Customers may browse by category or click on your featured products on the home page, but a good chunk of your potential buyers will search for specific products.
Be sure your search box is functioning properly and consider misspellings.
If someone misspells a product name, does it still bring them where they need to go? The last thing you want is to lose a sale because someone forgot a letter.
Check your eCommerce website SEO
Take these steps to make sure your online store is optimized to attract the attention of search engines like Google:
Use keywords that have worked before
Analyze your keywords from last year and optimize for the ones that worked. Create more in-depth product page content and include videos to earn more backlinks to your eCommerce website.
Related: How to do keyword research to drive traffic to your website
Optimize your product pages for long-tail SEO
Each product page provides you with the opportunity to write product descriptions. Utilize this space to write in longer tail questions like "What is the best gift for a Dad?" so you can capitalize on voice search as well as standard search.
Related: 7 steps to get your business ready for voice search
Create keyword-driven landing pages
People are searching for many different keyword terms and phrases while shopping for the holidays. Consider creating landing pages for the following:
Holiday gifts
Stocking stuffers
Gift ideas for Dad
Gift ideas for Mom
Gift ideas for grandparents
Gift ideas for babies/toddlers/kids/teens
Gift ideas for coworkers
Gift ideas for boss
Gift ideas for teachers
Related: 11 ways to get a head start on eCommerce holiday planning
Start your eCommerce website marketing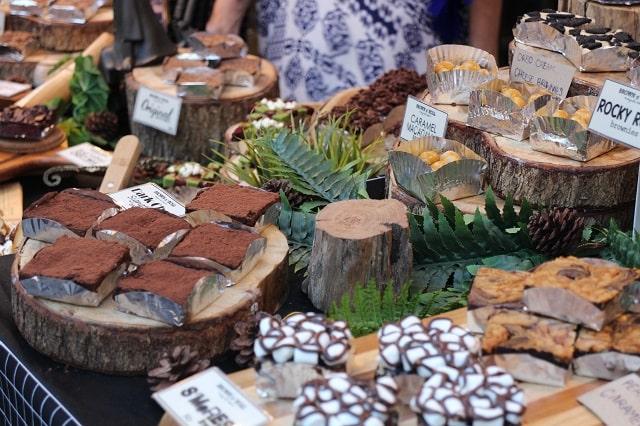 Now that you've got your online store spruced up for the holidays, it's time to get more eyes on it:
Create a holiday marketing calendar
Use Google Calendar or simply print out blank calendar sheets and fill in your plan for promoting your eCommerce website over the next few months.
The calendar should outline when you'll send your email campaigns, social media posts, and upload your videos.
Be sure to share this with all of your staff, so they know when to expect orders coming in.
Related: Holiday marketing checklist
Keep the audience in suspense
Create sneak-peek pages to build buzz and get the audience thinking about gift-giving. Include these pages in your email marketing program to drive more eyes on the products.
Clearly spell out holiday shipping dates
Some customers wait until the very last second to purchase gifts, and that's fine, but they need to know your shipping deadlines.
Build a page to explain your delivery methods, times and absolute last day of ordering so packages arrive before the holidays.
Share a link to this page at the bottom of every email and build email campaigns around it as the shopping deadline approaches.
Related: What to include in your shipping policy for your retail business
Curate your top gift ideas
People love when you press the "easy" button.
One of the ways to do so is by sharing your top gift ideas. It provides people with social proof that your products are great gifts and makes their buying experience quick and easy. You can use this gift idea page in both social media and email marketing, too.
Increase the average order value
If they're going to spend money with you, then do everything you can to get the lion's share of their holiday budget.
Use tiered promotions like "buy 2, get 1 free" or "Free $10 gift card with purchase over $XX" to incentivize them to add more to their cart.
Create holiday gift bundles
Add multiple products together into a bundle to help increase your average order value. Be sure to feature your gift bundles on the home page and in your marketing campaigns.
Open your eCommerce website to all
Take these additional steps to make your online store appeal to more shoppers:
Accept different payment types
No longer can you only accept payments via credit card or PayPal. Today's consumers like to use Amazon Pay, Apple Pay, Google Pay, Visa Checkout and other trusted secure payment methods.
Look into what your eCommerce website can accept and be sure to set it up now.
If you're using Stripe or Authorize.net to accept credit cards, be sure to negotiate down your credit processing rates, too.
Check your shipping options
Some customers are proactive — ordering gifts in October and November — and can wait for standard shipping. Others will expect next-day or two-day shipping, and it's up to you to make those possible.
Be sure you have all the options (and the corresponding prices) updated.
Related: How to offer free shipping without hurting your bottom line
Test, test, and test again
Make sure everything is working properly by creating a holiday eCommerce website scavenger hunt.
Have friends, family, trusted customers and your team members search for products, find information like delivery dates, and browse through your site. Then, ask them for feedback to improve your eCommerce website.
Be sure to check the website on different browsers and on mobile, as over half of your customers will be purchasing through their smartphones and tablets.
The more you can improve the shopping experience now, the higher your chance of conversion when the holiday traffic hits.
Pulling it all together
The holidays are quickly approaching, and now you have the information, tips and a helpful checklist to capitalize on your eCommerce website.
Remember to increase your staff, improve your customer service process and truly understand your customer base to get the most out of this holiday season.
You'll want to use a healthy mix of social media and email marketing (both with video baked in) to drive traffic to the site. If you follow the above checklist, there's no reason why you can't have a successful holiday sales season online.
Good luck!