How often do you go back and update your business plan?
Most, if not all, businesses are encouraged to draft a business plan when they decide to establish a startup.
A business plan acts as the foundation for which a company is built.
When you draft a business plan, you're creating a document that allows you to evaluate the feasibility of the business from an objective standpoint and establish a common vision for the company as a whole.
Related: The best business plan templates
A look inside traditional business plans and lean startup plans
The plan might be a thick document, by way of a traditional business plan. A traditional business plan is often 30 to 40 pages long. Inside are the details, as much as one can predict, of the next three to five years in business.
Or, you might choose a much more simplified business plan. Some entrepreneurs draft lean startup plans. These plans are often no more than a page long and summarize the bare bones of the business.
Plenty of articles exist with tips for how to draft a business plan. There are even articles that advise how to write and/or design certain portions of a business plan, like a market analysis or tables and graphs for financial projections. Most of these articles tend to end with a disclaimer on how entrepreneurs are always able to go back and revise their business plans.
However, the details on how to do that are a little fuzzy. Where does one begin to update a business plan? Do you update certain sections, or the plan as a whole?
The best way to revise a business plan might be to go back to each section and review it knowing what you know now.
Let's take a look at how this is done for traditional business plans and lean startup plans.
How to update your business plan — the traditional kind
We thought we'd start first with the longer, slightly more intimidating plan. Traditional business plans contain the following sections:
Executive summary
Business description, concept and strategy
Industry analysis
Market analysis
Organization and management
Financial projections
Financing request (side note: often included when a business seeks funding from investors)
Appendix
Read on to learn more about updating traditional business plans
Executive summary
An executive summary serves as the business plan synopsis. It gives the reader further insight into who you are, what your business offers or does and its industry, the location of your business, and its start date.
Additionally, this section covers why customers will choose to pick your offerings and how the business will make money.
Updating the business plan summary is fairly painless, especially since this part is only meant to be two pages in length. Revise accordingly if there have been any significant changes within your business.
If you have launched a new product that is a runaway bestseller, include more information about that product and its launch date. Did you relocate to a new city or state? Add that bit of information in too, along with its date.
Business description, concept and strategy
This section further examines your offerings. It details what makes your products and/or services unique, how they work, and where the idea came from. It also sets a projected timeline for your business goals.
Much like revising the executive summary, you can detail any new, popular offerings in your business here.
Take a moment to review the projected timeline again.
Did you reach all of your goals on time, or find that it took a little longer to get there than anticipated? Make a note of this update in your business plan. Make a note if you have not yet reached any goals, and create a secondary timeline that better suits the needs of the business.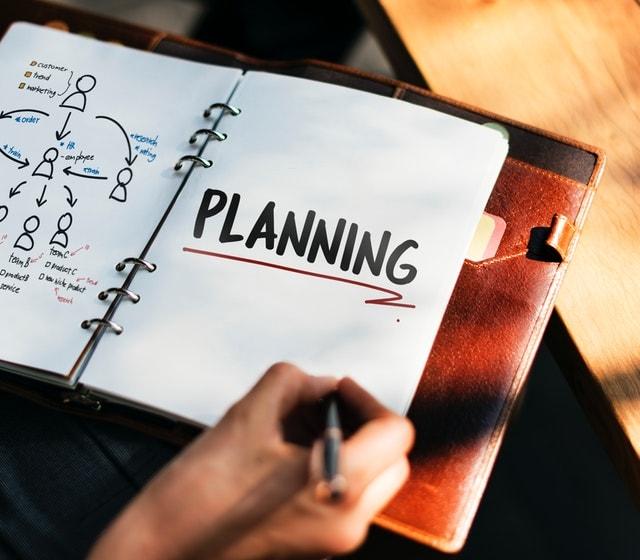 Industry analysis
This section covers your brand's competition. Review it again. You might find you've discovered other similar businesses in your field over time. Add them to this section and detail more about their offerings and company background.
Market analysis
Every business must understand who makes up its target audience.
Demographics are often shifting, so it's a great idea to go back to this section and see how your audience has changed over time.
Even if your customer base has remained the same, you may want your company on the radar of a new demographic like Generation Z — those born in the mid-1990s and first decade of the 2000s.
The best way to revise this part of a business plan is to add any new sections that cover the target audience(s) you wish to reach next.
Just like you did with previous target markets, have a thorough understanding of the demographic and the manner in which your business will attract, capture and retain a new audience.
Related: Why a target audience matters (and how to find yours)
Organization and management
Who are the staff members currently employed by the business?
This section outlines each member of the organization, detailing their backgrounds and core responsibilities. It's pretty easy to edit this part of a business plan — you can practically stand up in an office and do it with a head count.
If any members of management have left since you last worked on your business plan, state their final date or year employed with the business. If you have hired new individuals, detail who was hired, their role, and their previous work background before they joined the organization.
There is no need to update this business plan section if everyone maintains the same roles and responsibilities.
Related: Build your team — from hiring the best in-house talent to outsourcing
Financial projections
This might be the most revised portion of any business plan.
The financial projections are where you outline the cash flow of your business.
This section often includes tables that further detail the financial future of the company. These might include but are not limited to a look at projected profits and losses, an expenses budget, sales forecast and break-even analysis.
Try not to get stressed out when re-evaluating financial projections.
It's perfectly OK for your business to earn its revenue gradually and maintain a steady, growing cash flow rather than realize instant overnight success.
However, if finances look a bit questionable — and you have been in business for a few years now — it might be time to consult with an accountant for professional help. I personally cannot provide financial advice. But you could meet with an accountant who will help you understand where your money is going and where you might cut costs.
Related: 5 key sections to include in your business plan's financial projections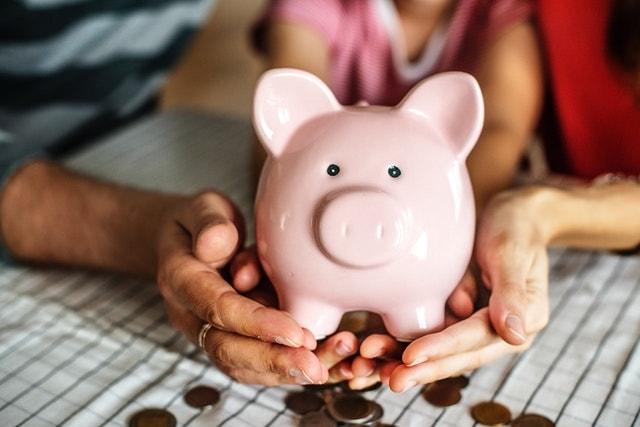 Financing request
A financing request requires little to no revision if you have already received funding from investors. This is, essentially, your request for capital from investors to run the company.
If you have already received it, simply update the section to ensure it accurately reflects where the money was spent and the manner in which it was spent. If not, you might want to review the funding request one more time. Is it enough, or do you need more/less money?
Appendix
This is basically the kitchen sink of a business plan. A little bit of everything leftover from the business is tossed in here, from letters of incorporation to trademark registrations.
Did you forgot to add in an additional document, like a partnership agreement? Put it here and note in the appendix the date you added this any other miscellaneous paperwork.
How to update your business plan — the lean startup
Now that we've tackled the in-depth approach to updating business plans, let's examine how to make revisions to startup plans. You'll find the following sections inside a lean startup plan:
Value proposition
Key partnerships, resources, and activities
Customer segments, channels and relationships
Revenue streams
Let's take a closer look at each element.
Value proposition
This is a clear, articulate statement that sums up the value your business brings to its respective market. Take a moment to review your value proposition again, and ask these questions.
Has enough time gone by that you found your business has strayed away from its value proposition?
Are you still on track with the values and beliefs you had from the offset?
Do you find your company has moved in another direction that embraces slightly different sets of values?
Whatever the case, it's important to make any necessary changes to reflect where you are and where you plan to move forward next.
Key partnerships, resources and activities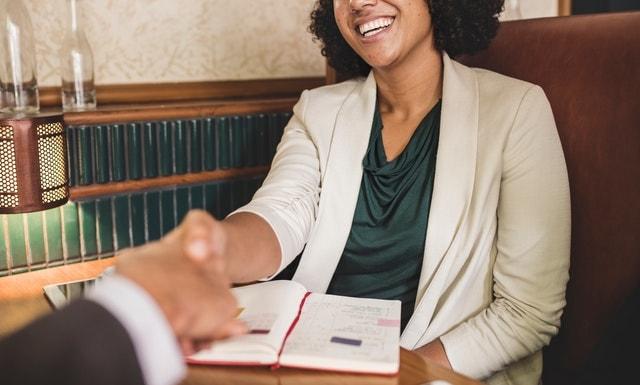 Maybe you have all of the same partners who were with you when you started your business. However, it's much more likely that you have one or two of the same business partners, but have accumulated new ones over time.
This is great news for the business, as it shows signs of innovation and growth.
Be sure that when editing this section, you include the dates and information about any and all current and past partnerships your business has had with other companies. If any specific strategies or activities have been proven to create value with your audience, make a note of that as well.
Customer segments, channels and relationships
This is the lean startup plan's equivalent of a traditional business plan's market analysis. It identifies who makes up your audience, how you can reach them and the avenues your business will use to build a lasting relationship together.
During your revisions, you might decide to include additional sections on other audiences and demographics you wish to reach. If you have noticed there is a specific channel that has allowed you to best engage with customers, make a note of it.
For example, you might have had success with using platforms like Facebook to engage with customers, provide assistance and create a memorable customer experience. You might make a note of this in your revised business plan, including screenshots of satisfactory exchanges and detailing certain specifics (such as remembering little details about the customer, following their social media accounts, and choosing not to use canned responses when corresponding together to establish better transparency) in your strategies for building great customer relationships.
Editor's note: If you need extra help building great customer relationships, GoDaddy Social can help! Our social pros will help manage your social channels to engage with your customers.
Revenue streams
In a lean startup plan, your revenue streams are basically the ways the business is able to make money.
You won't need to do much editing if these streams have remained the same. However, if your business has introduced new streams into its revenue, such as subscription fees or advertising, it's a good idea to include more information.
Which streams did you include? When were they initiated? How successful have they been to date? Do you find there are too many, or too few, revenue streams for your business?
Related: How to create additional revenue streams
Why do I need to update my business plan?
Updating a business plan is not a fast process. It does take a bit of time and energy to complete. I
n some cases, you might find yourself doing some research in order to make the edits. You might not fully remember the work history of a former management member, for example, and need to revisit their resume for that information.
However, it is all time well spent — and actually a great return on investment for your company.
Every document associated with your business, from minutes to annual reports, should be as up-to-date and accurate as possible.
The same goes for a business plan. It might be a little time consuming depending on your business plan's format, but once you're done you'll be excited for what you have left yet to achieve.
You might even find revisiting the plan to be an enjoyable trip down memory lane, as you recall your initial vision for starting a business and marvel at the milestones achieved along the way.
Remember that if you need any extra help, don't be afraid to ask a legal professional for a bit of added guidance.