With WordPress as a platform, we as small businesses have the power to easily add pages, update our website, blog on the fly, and change images easily. Those are just a few reasons why you should learn how to use WordPress themes.
According to DMR, 75 million sites — or almost 28 percent — of sites globally use WordPress. If you're ready, here's a short tutorial on how to find, choose, install and customize WordPress themes.
How to find WordPress themes
You can pay for a theme or use a free one. If you are a beginner, I highly advise you pay for a WordPress theme, so you can get help figuring out how to use WordPress themes. Both my developer and I have gotten stuck, and learned it's always best to have a company to answer your questions. But don't expect any customization work included in the support.
You'll find themes at WordPress.org, at different marketplaces where a repository of individuals and companies sell them, and through individual theme providers.
WordPress.org
Want a free theme? WordPress.org offers more than 5,000 new themes and more than 2,600 popular themes to start with. Do a search based on keywords to find your ideal templates.
Remember, it will most likely not include any support.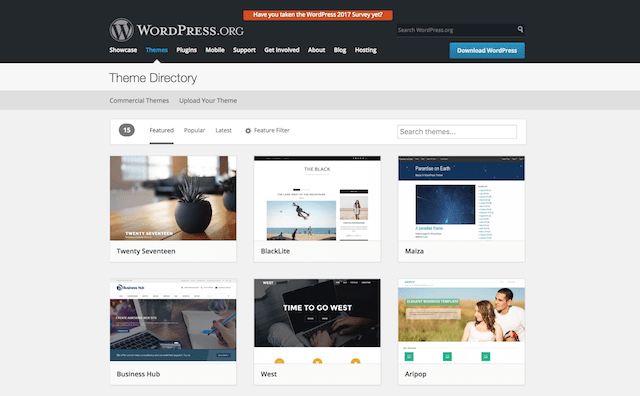 Marketplaces
Marketplaces have WordPress templates galore, as theme developers submit their work to these venues. At the time of this writing, Template Monster, for one, has 26,640 themes, while Mojo Themes has 1,664 themes, and ThemeForest has over 10,800 choices.
It's important to look at WordPress theme reviews and comments, if they're available.
Make sure that the developer is consistently updating their theme and look at the demos to see if the theme fits your needs.
Theme providers
These companies provide paid themes — and some free — and normally offer support when you purchase from them. Under the commercial section of WordPress.org, you'll find theme providers that offer paid support, have membership sites or charge for their themes.
You'll still get the General Public License (GPL), which means you can modify the theme. Choices include popular options such as Woo Themes (WooCommerce) and Ink Themes. Other leading providers include StudioPress, Elegant Themes (creator of Divi), My Theme Shop, Thrive Themes, OptimizePress — and countless others.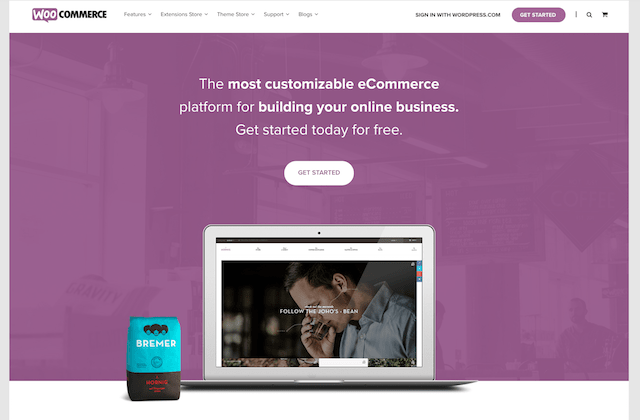 How to choose WordPress themes
You've heard this one before, but why are you building your site? Are there specific pages you need that might be included in an existing theme? What type of website is it? What industry — is it service-related, photography, business, hobby, medical, etc.? Do you need a shopping cart, portfolio or landing pages built in, or can you add those afterward?
Map it all out on a Word or Excel document before you start learning how to use WordPress themes.
If you happen to see a website you like, did you know you can find the theme if it's on WordPress? Go to WP Theme Detector, and you may just solve the mystery. Follow the links to see the theme provider and theme name.
Do a search on each marketplace using keywords related to the website you are going to create. Or if you want to use an individual theme provider, look at the template options.
Check out demos or live previews to see what your finished website will look like. Peruse elements such as:
Navigation
Pages that come with the theme
Home page options
Blog options
Color options
Footer
eCommerce options
Consider if that ready-made theme will mesh with what you need. Does it come with a page builder and how easy is it to use? Or do you even need a page builder? (Page builders help you add elements and sections to your website should you need them.)
One of my customers decided to purchase a theme years ago that had so many options and choices, it just was overkill. So, we scratched it and started over with a template that was less complicated.
Lesson learned: keep it simple when in doubt!
How to install WordPress themes
For this part of how to use WordPress themes, just go to your WordPress dashboard, and then from Appearance, select Add New. Either look for the theme in the directory or upload the theme file from your computer.
Voila, you've got it installed. Now you just activate it. If the theme comes with "dummy files," import those as well. But you might want to get help with this step. Find more detailed information about installing a WordPress theme for the first time here.
Keep in mind, if your choice comes with a child theme, use it. That way you can update the theme without ruining customization. I highly advise that you get help with this step.
How to customize WordPress themes
Some themes provide dummy content. So what is the deal with dummy content? The dummy files are used by the theme to import ready-made items like demo data, demo posts, pages and templates.
So, it gives you placeholders where you can easily substitute images and content as you need, and add pages, elements, choose a blog or portfolio layouts, etc. It all depends on each theme. And you can always add pages, posts and media items directly from the WordPress dashboard.
Just because your template comes with images, doesn't mean they are licensed for you to use. Make sure you check out the license terms or purchase images if you plan on using them commercially.
You might have an extra menu item added to your dashboard with all the options available to customize your site. This is less common in new themes, where settings are usually contained in the Customizer under Appearance.
And touching on page builders again, some themes have built-in builders or use builder plugins like Visual Composer for loads of flexibility when you're learning how to use WordPress themes. Just keep in mind not all page builders are necessarily easy to work with. Check them out first and look at reviews.
Know how to use WordPress themes? Go forth and build your site!
There you have it. A short tutorial on finding, choosing, installing, and customizing WordPress themes. If you get stuck and need help, ask for help in the community.