Editor's note: The following is a guest post from our friends at Weglot.
Taking your WooCommerce store international can open you up to a huge potential customer base that's interested in purchasing your products or services.
If your offerings are familiar and have appeal across different countries then the benefits of being able to sell to those customers hardly need to be elaborated on.
The only question is: how do you go about doing that?
In this post, we'll go over the five key steps you need to follow in order to get started and set up a fully-functional WooCommerce store that can cater to customers across different countries, currencies, and languages.
The best part is that you can do all of this without setting up multiple sites, negatively impacting your site's SEO, or incurring huge up-front costs.
How to set up an international WooCommerce store
Design for different languages
Translate your content
Add regional options for payment processing
Secure your WooCommerce checkout
Calculate taxes based on the customer's region
Sound good? Let's get right into it!
1. Design for different languages
The first thing that you need to keep in mind when catering to customers across different countries with different languages is the store's design. There are tons of free and premium themes that are compatible with WooCommerce so it's easy to get started with a step in the right direction.
Keep in mind, however, that since we want our e-commerce site to be international, the store's design needs to accommodate multiple languages. This includes both left-to-right (LTR) like English and right-to-left (RTL) scripts like Arabic. For this reason, some website designers might even consider going with a content-first approach to designing your international WooCommerce store.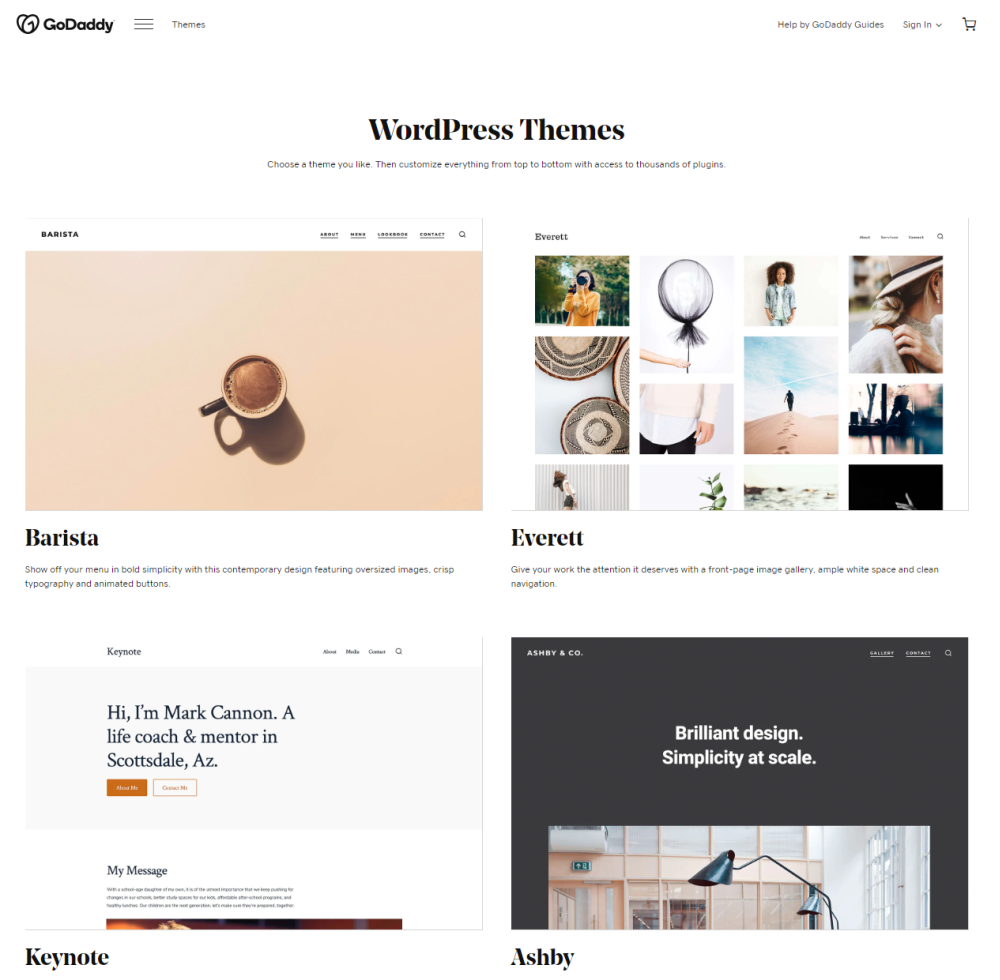 The spacing and sizes of characters used in different languages can make some WooCommerce theme designs more ideal than others. Ideally, you want to go for something that offers more flexibility in terms of naturally adjusting to the language's character sizes as well as the script flow. For instance, symmetrical design can help accommodate both LTR and RTL languages more naturally.
GoDaddy offers a number of professionally-crafted WordPress themes that you can use for your online store or business website. For example, the Barista theme is great for anyone looking to launch an online coffee store.
2. Translate your content
Although WooCommerce offers a ton of useful features right out of the box, translation isn't one of them. The good news is that this can be tackled in a number of ways though you should bear in mind that not all translation solutions are created equal.
Since running an online store requires online traffic to thrive, search engine optimization (SEO) is a major factor to consider when picking the right translation tool.
The SEO performance of your WooCommerce store can be negatively affected if a translation solution is not set up correctly or isn't optimized for search engines.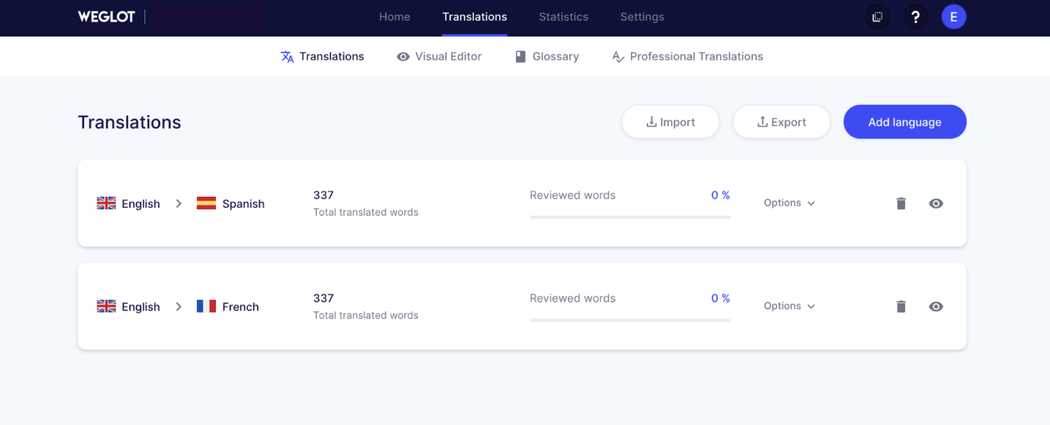 A good translation solution is the Weglot translation plugin for WordPress.
Weglot makes sure that going multilingual won't have any sort of negative effect on the SEO performance of your website. It achieves this by strictly following all guidelines provided by Google and following best practices for enhancing the visibility of multilingual sites.
This makes it easy for your store to become searchable across different markets and regions.
One of the standout features on offer with Weglot is that it translates and displays the translated content on your website, forgoing the need for a multi-site setup for translations that can quickly become both tedious and costly.
Once installed, the Weglot plugin will automatically translate all the data on your website – regardless of the origin of the content – so you don't have to worry about any additional plugins or third-party installations that you use to power your WooCommerce store.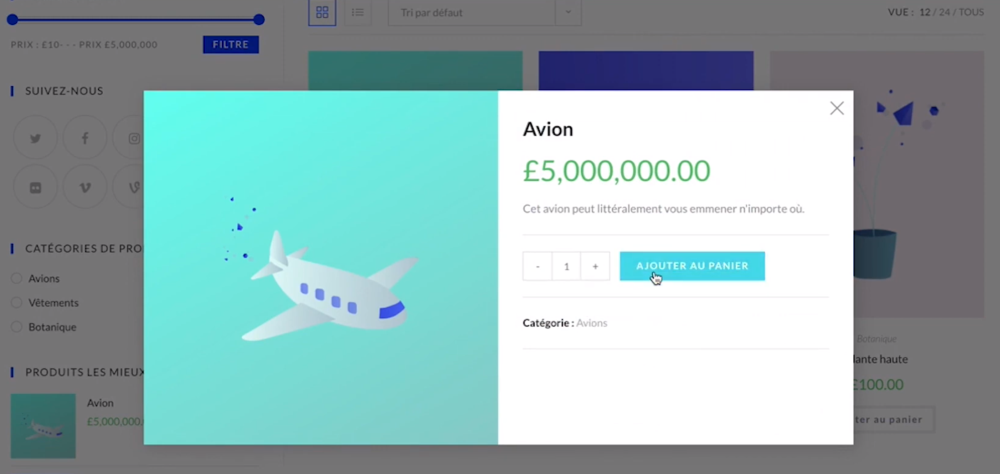 Weglot can quickly translate thousands of products that you might have on your store all at once. In addition to this, it gives you the option to go in and tweak each product manually (or have them fine-tuned by professional translators) with your own Weglot dashboard.
Weglot is free to use for sites up to 2,000 words and requiring one language. If you have a larger store and want to implement more languages then you can check out the plans available that gives you over a hundred destination translation languages to choose from and enable.
3. Add regional options for payment processing
To enable transactions on your WooCommerce store, you will need to integrate a payment processor into your website. This means you'll have plenty of options that customers can use to make payments at checkout.
Broadly speaking, we can categorize online global payments into three main categories:
Online payment gateways. These include traditional online payment gateways like PayPal and Square.
Bank-based systems. This includes online bank wire transfers, credit and debit card payments, and e-checks.
E-wallets. This is a category that has attracted a lot of non-traditional banking companies into providing this service. Currently, countless people across the globe use these services on an everyday basis. E-wallets provide their customers with the ability to make payments digitally. These include Apple Pay, Microsoft Wallet, and AliPay.
A payment processor gives customers the option to pick a payment method of their choice from any of the above categories.
Having an international online store means familiarizing yourself with the most popular payment processors in each region you're selling your products.
This ensures that people from those regions are familiar with the transaction method on your website, making the checkout process smooth for them. This can also potentially boost your store's sales figures.
It's important to keep in mind that there is always going to be a small fee that you'll have to pay to the processor providing you the service.
A good way of keeping costs reasonable is by investing some time in researching the payment processors available in your target markets and going with the most widely used ones.
Even if they charge a higher processing fee, your target customers will be more familiar with them and therefore more likely to use them.
4. Secure your WooCommerce checkout
While online shopping and cross-border payments are now more popular than ever, it has never been more important to keep the payment information of your customers safe and provide them a secure method of making online payments.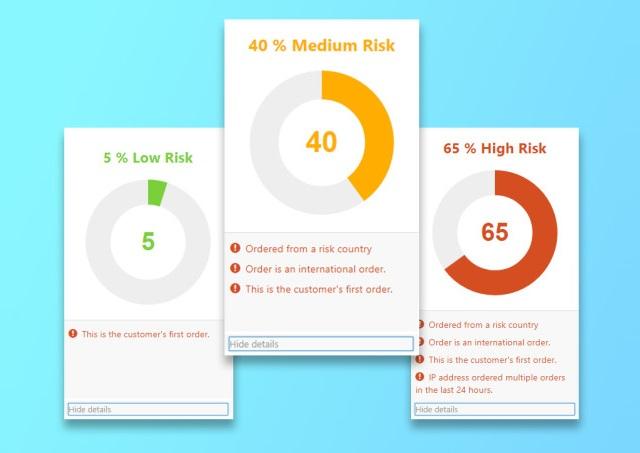 The good news is that WooCommerce has tons of applications that you can install to keep customer payment information secure. For example, the WooCommerce Anti-Fraud extension can protect your customers' data.
Once you pick out the secure checkout service of your choice, you should create a section on your store that details how you keep their information secure during checkout. That section should be easily visible to your customers.
The Weglot translation plugin will automatically translate the secure checkout information across all the languages you offer. This way, customers in all regions will be aware of your store's customer information protection efforts.
5. Calculate taxes based on the customer's region
From the customer's perspective, reaching the checkout page and finding out that there are hidden charges can be a major turn-off. This can lead them to abandon their shopping cart and leave your store without completing the purchase.
One way to minimize cart abandonment rates is to make sure you're letting them know the sales tax that's specific to their region.
Different countries have different tax structures and regulations based on the product category (electronics, clothing, consumables, etc...) item value or other criteria that you will need to know about before taking your store international.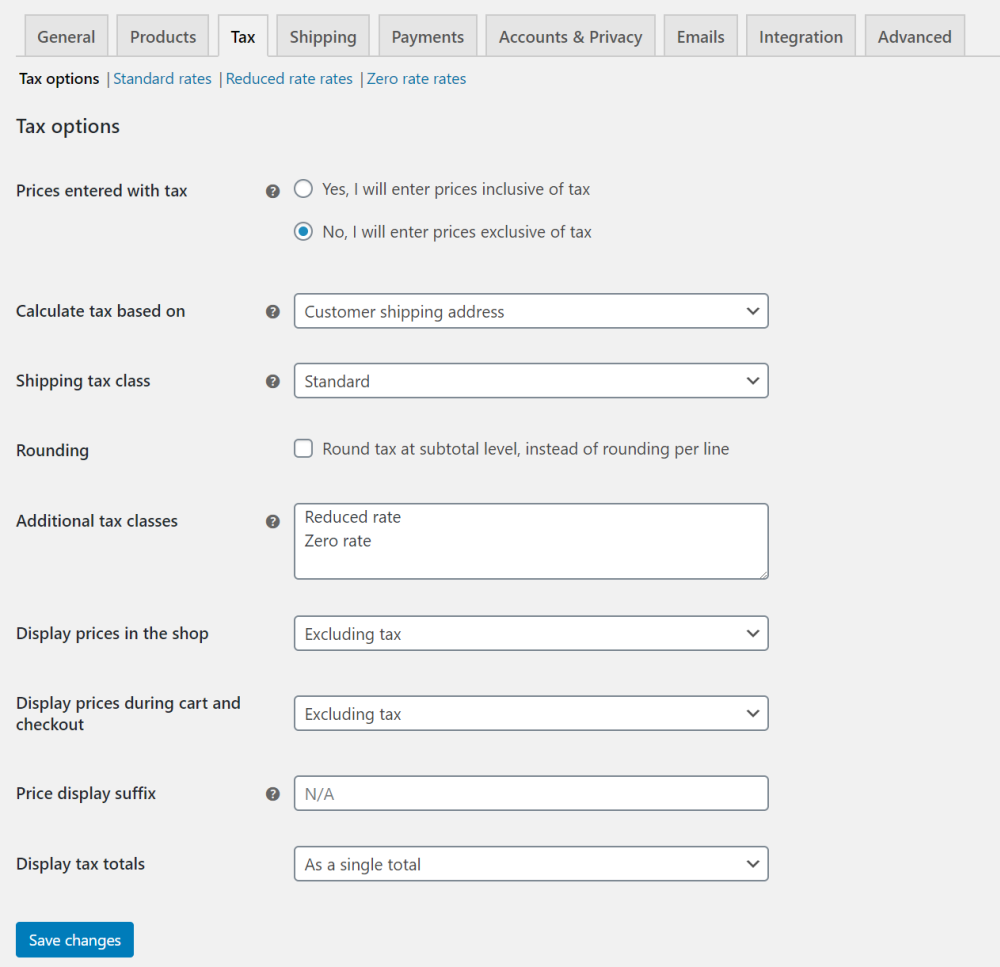 Calculating the taxes on different products in different regions can be tricky. The easy way to do this is by using the basic WooCommerce tax calculation feature which is built-in to the plugin. It allows you to calculate tax quickly when selling across different countries.
Of course, there are also other solutions available that you can use, like WooCommerce Tax, TaxJar or Avalara.
Regardless of which solution you opt for, it's a good idea to manually test the checkout page to make sure all the information is presented correctly and accurately. This way, you can be sure that you won't have dissatisfied customers that feel misinformed.
Ready to set up your international WooCommerce store?
Hopefully, this post equips you with a road map on how you can enter new markets across different countries.
To sum it up, taking your WooCommerce store international doesn't need to be a monumental task. There are many plugins out there that can help you do this in a manageable and cost-effective way. For example, you can use Weglot for taking care of all the translations for you without having to configure a WordPress multi-site setup.
To get started, pick the right design and set your store up with the most popular payment processors. Finally, make sure to provide your store's customers a secure checkout experience with accurate tax information so they aren't put off by the hike in price when they reach the checkout page.
Related: Learn more about how to optimize your WooCommerce checkout page.
Editor's note: GoDaddy's WordPress Ecommerce Hosting plans are powered by WooCommerce. Those include no transaction fees, unlimited products, real-time shipping rates, and free access to top premium WooCommerce extensions. Learn more and try it out for yourself.