When building a marketing strategy for your business, it's key to make your social media and email marketing strategies work together. Strategize well on both channels, and your social media and email strategies will keep you top-of-mind and at the top of those customer inboxes.
Why do social media and email marketing need to work together?
59% of companies have integrated their social media and email marketing channels, according to eConsultancy.
Together, your social media posts and email campaigns can maximize your brand's impact with your target audience. You can find new customers (through social media). And, at the same time, stay relevant with your fans (through email marketing).
Social media

platforms help you reach a wide variety of potential customers, and

email marketing

helps you build and nurture relationships with those customers.

Social media

is a great way to spread the word about your business to new customers, and

email marketing

keeps those customers engaged with your business.
90% of brands use social media to increase brand awareness, according to Hootsuite.
You can introduce new customers to your business with great social media content, and then, use email marketing to keep them up-to-date. You can use both channels to give your customers incentives to make a purchase or come visit your shop.
66% of online shoppers made a purchase after receiving a message through email, according to the Direct Marketing Association.
We have what you need to make your social media and email marketing work together. Start building brand loyalty with new and potential customers with these key tips:
Claim and optimize all social media pages
Take a look at all of your social media pages before you use an email newsletter to drive traffic there. You want your social media presence to look polished and professional. Claim any unofficial pages and optimize any existing pages you're running (with great photos and up-to-date information).
Once you claim and update your listings, you will have control over your business's online brand, voice and reputation. That way, when your email subscribers click to find you online, everything will be up-to-date and looking great.
Collect those emails!
You can build your subscriber list with both online and in-store tactics. In store, try a sign up sheet at your host stand or next to your register. On your website and social media, you can add a space where interested customers can enter their email to sign up or subscribe. It's also a great idea to use social media posts to drive your followers to your email list.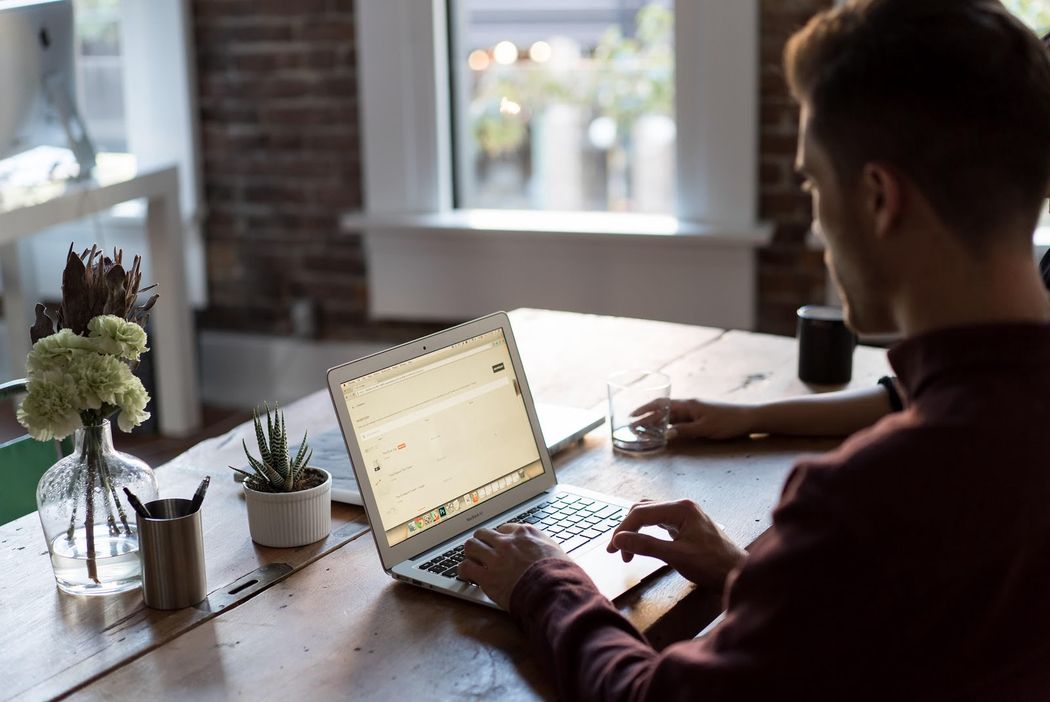 Get your social media followers to subscribe
Many of your social media followers are your most loyal fans. They want to hear from you and know everything that's happening in your business. So, get them to subscribe to your emails so you can spread the word! Just keep in mind that you should give your social media followers a reason to subscribe. Let them know that your communication will include news about new products, and especially, deals. Most people are looking to receive email communication for deals and discounts.
70% of subscribers open marketing emails in search of a discount or a special deal, according to eConsultancy.
Create posts on Facebook and Twitter with links to subscribe to your email list and pin them to the top of your feed, offering incentives for customers to subscribe.
You can give your followers a coupon or discount for subscribing. For example, "Sign up for our emails and get 10% off your next purchase!"
On Instagram, you can use your Story to remind your followers that they should sign up to hear news and receive promotions from you. A good caption for a post like this would be, "Sign up for our email newsletter for our best deals and steals. Link in bio!" (Just make sure you're using GoDaddy's link in bio tool to include your email sign up and other social profile!)
One post is not enough, though. Think about posting a monthly reminder on Facebook, Twitter and Instagram. Get your followers excited about receiving your newsletter and/or email campaigns.
Send your subscribers to social media
Give your email subscribers the opportunity to engage with your social media content in every email you send. Add social media icons with links to your pages at the bottom of your templates. Mix in links to your best social media posts to keep those readers clicking to your pages.
You can really pump up your best Facebook, Twitter and Instagram content by incorporating your posts into the body of your emails.
Think about it: The people who want to receive email content from you are more likely to interact and engage with your social media content.
And, every one of those interactions and shares has the chance to get your content in front of new eyes.
A subscriber might see a social media post they like in an email, then visit your page and give you a follow. If they're already following you, they might like and share that post with their friends. Their friends will see this on their timelines and, now they might follow you, too!
Interacting with both your email subscribers and your social media followers in a meaningful way can increase your brand awareness and drive real results for your business. Get a strategy in place for both your social media and email marketing channels to build relationships with new and loyal customers.
Now, go forth, and use both social media and email marketing together to bring customers in the door!
Editor's note: GoDaddy Social offers a variety of products to help you develop relationships with your customers -- including our social media services and our professionally designed, branded email campaigns. Get started with us here.