2020 was a chaotic year, especially when it came down to traditional marketing strategies. But while we saw plenty of business and marketing changes during that year, it's time to also look at new trends emerging post-pandemic. Here are six key marketing trends to watch for your business.
6 marketing trends that will shape the year ahead
Jump on these marketing trends to make this year a banner year for your business online.
Personality and connection-based marketing.
Social media shopping.
Focus on UGC and micro-influencers.
SEO shifts to featured snippets.
Optimize for page experience to improve SEO.
Third-party cookie changes.
From changes in SEO to diving into social media shopping, let's get started.
1. Personality and connection-based marketing
Since 2020 pushed so many of us to social distancing and even quarantine, building personal connections - yes, even with businesses - is more critical than ever. Through the COVID-19 pandemic, customers have been voting with their dollars for which companies are most important to them.
Whether you're leaning into nostalgia-based marketing (tapping into your customers' fond memories of a simpler time) or going all-in on developing your brand personality (like FriedaBaby or Old Spice), this is the time to emphasize who your brand is and what you stand for.
Understand your brand values & communicate them regularly
Develop and use a specific brand voice throughout your marketing - email marketing and social media posts.
Be consistent - let your customers know what to expect from you today, tomorrow, and in the future.
2. Social media shopping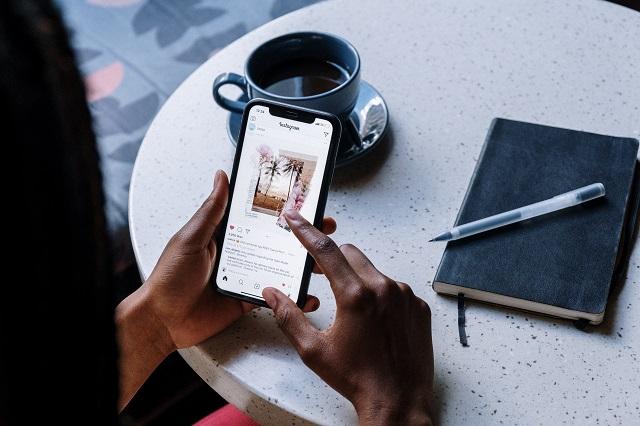 Social media isn't just for promotions and advertising anymore. With the growth of Facebook Shops and Instagram shoppable posts, you can build your brand, your audience, and your customer base all in one place. When you have fewer clicks from "Oh, I like that!" to "Oh, I bought that!" your conversion rate for impulse purchases increases.
Here are a few tips to make the most of social media shopping:
Social shopping is just for physical products (for now). If you're selling digital products or services, you can leverage social media advertising with a well-optimized landing page for mobile.
Use great images. You can slow your ideal customer's scroll with great photos highlighting your product's outstanding features and happy, satisfied customers.
Don't launch with your full catalog. Until you've mastered the ins and outs of managing your catalog using Commerce Manager or an integrated platform, highlight your best-selling and most-popular products as magnet products for new customers.
3. Focus on user-generated content & micro-influencers
In trend number one, we discussed how brand personality will be important in the new year. Tactically, marketers should continue to promote user-generated content (UGC) to build a community around their brand and partner with micro-influencers.
Micro-influencers typically have 1,000 to 100,000 followers and are considered experts in their specific niche.
Micro-influencers typically have 1,000-100,000 followers and are considered experts in their specific niche - which can actually help them have even more influence with their followers. Often micro-influencers, especially emerging influencers, can be more affordable to work with than broad-based influencers.
Develop a strategy to collect user-generated content from your most passionate customers.
Collaborate with emerging and rising star micro-influencers to expand your reach.
Encourage customers to share and tag their use cases and stories about your brand.
Related: How to work with brand influencers when you don't have a budget
4. SEO shifts to featured snippets
Sometimes called position zero, featured snippets are the hottest high-visibility position on a search engine result page. In fact, as the real-estate on Search Engine Results Pages (SERPs) has shifted to include more space for shopping, local, and map results, being in position 5 or 6 has become even less valuable than it was five years ago.
To earn placement as a featured snippet:
Answer questions with your content. Ask yourself, "Why is someone searching for this?" and then answer the question with that in mind.
Create the right kind of answer for the type of snippet. Google offers paragraph snippets, numbered list snippets (steps to follow), and bullet list snippets. Format your content to fit this type of snippet. Google also displays tables and YouTube videos as snippets.
Use the right formatting. Formatting your content doesn't just make it look nice for the reader; it also helps Google understand your content and format it for a snippet. Instead of just increasing font sizes, use heading tags (like H2 and H3) to structure your content.
Related: Beginner's SEO Guide — Search engine optimization for small business websites
5. Optimize for page experience to improve SEO
If improved SEO is part of your new strategy, you'll need to focus on your page experience — a collection of ranking factors that Google emphasizes. Get ahead of the game now by understanding your page experience and making improvements before the algorithm updates.
Page experience includes:
Core Web Vitals measures how well your pages perform based on real user behavior — focusing on loading times, interactivity, and any page shifts that happen as it loads (i.e., do your page elements move around as your page loads)
Safe browsing — ensuring your site doesn't contain malware or other malicious code.
Secure connection. Protect your site and your site visitors using SSL.
No intrusive interstitials. Is your site easy to access for the user? If you've got too many pop-ups, or they're too hard to close, this can negatively impact your page experience.
Related: Does your website need an SSL certificate?
6. Third-party cookie changes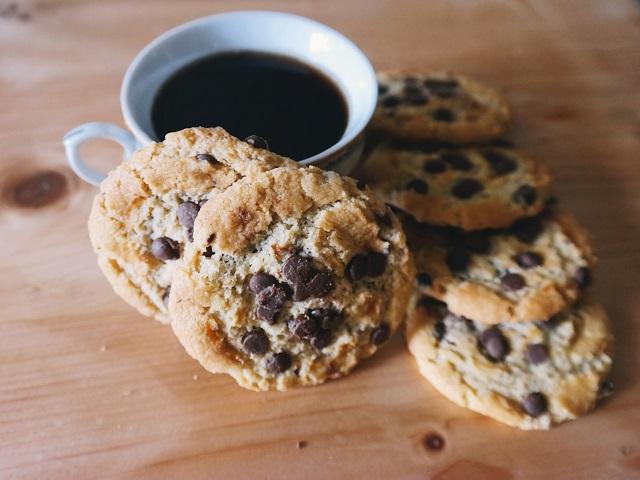 If you use a Facebook, Pinterest, Twitter, LinkedIn or Google tracking pixel on your website to build a remarketing list as part of your marketing strategy, 2022 could look very different for you.
In 2022, Google Chrome is primed to start blocking third-party cookies by default - like Firefox and Safari already do. But since Chrome holds about 70% of the desktop browser market share, this shift will be significant to marketers who count on remarketing and lookalike audiences.
While Google is working on other technologies to take the place of tracking cookies, it's still best to spend some time in the new year focusing on your solutions.
Build your email list. While third-party cookies and algorithms change, a permission-based opt-in email list supports your marketing efforts with a whopping 40x ROI.
Develop organic social media following. If reaching audiences on social media is a critical component of your strategy, don't settle for ad spend. Ensure you're developing an organic social media following that knows, likes, and trusts your brand.
Create relationships and partnerships with complementary brands. You can expand your reach by working with other brands. As JFK is credited with saying, "A rising tide lifts all boats."
Related: 14 creative ways to grow your email list
Keep an eye on marketing trends to watch
As topsy-turvy as 2020 was, there is plenty of exciting potential for marketing in the years ahead. By keeping an eye on these six trends, you can confidently keep and exceed the marketing goals going forward.