There's an interesting story behind every business name. Ask any company founder how they came up with their business name, and you are bound to learn more about the company and the founder within their answer. And their stories can help you learn how to come up with a business name too.
That's what we decided to do for this article: ask real business owners how they came up with their business name.
What we found is that business names generally fell within one of four categories:
Functional: Names that are purely descriptive of what a company or product does.
Invented: Constructed names based on rhythm and the experience of saying them.
Experiential: Names that offer a direct connection to something real.
Evocative: Names that evoke the positioning of a company or product.
Let's dive deeper into these categories and hear from other business owners about their naming a business stories.
Functional business names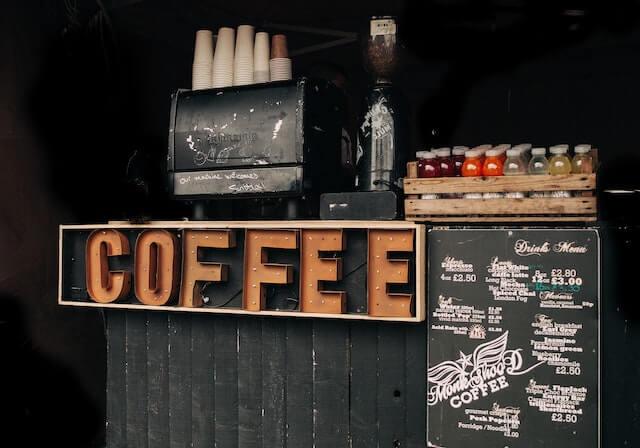 Functional business names describe what a company or product does.
These descriptive, functional names work well for products because they clearly communicate their purpose to customers.
These name types can be used for companies too, but as we will see in the business stories below, they sometimes don't account for the evolution of a business.
Examples of functional business names of juice companies
For the purpose of better understanding functional business names, let's analyze functional juice names. Can you think of any examples?
Here are a few functional juice names:
Simply Orange
Apple Time
Welch's
Hansen's
Martinelli's
Simply Orange is purely descriptive of a product, while names like "Welch's" are descriptive of the families or people behind the company.
Do you think a functional name may work for your company? Let's hear a few stories from business owners about how they arrived at a functional name for their company.
Alisha Taylor Interiors
For almost 18 years, our company had a completely different name. It was generic and didn't have a very interesting story behind it. In the summer of 2019, we decided to take the plunge and change our name from IBD Studio to Alisha Taylor Interiors.
I was a single mom for many years, running my own business and working hard to make a name for myself. After meeting and marrying my husband, I became Alisha Taylor! I was so proud of the new me and the new energy I had for my little company. I was already putting my name on everything I was doing for clients; it only felt right to put my name on my business as well.
Alisha Taylor, Alisha Taylor Interiors
Montauk Services
Initially, our company was based out of Montauk, New York, on the tip of Long Island. It made sense at the time. But now that we are located in Hackensack, New Jersey, people don't always get the connection.
Blake Murphey, Montauk Services
Warren & Simpson
Barton came to Huntsville right out of law school and developed a practice-based exclusively on personal injury and worker's compensation cases. Derek came to Huntsville after law school and began practicing criminal law with his father. His dad encouraged him to look into personal injury as a future practice. Derek started representing some victims of bad accidents and quickly realized he needed some guidance. He and Barton began working together on cases about 25 years ago. Derek and Barton each quickly developed a reputation of being two of the best trial lawyers in Huntsville. In 2003, Derek's dad retired from practicing, Simpson & Simpson was dissolved, and Warren & Simpson was formed. Barton left his solo office and joined Derek at his office. The name of the firm is simply the last names of both partners.
Hunter Garnett, Warren & Simpson
Invented business names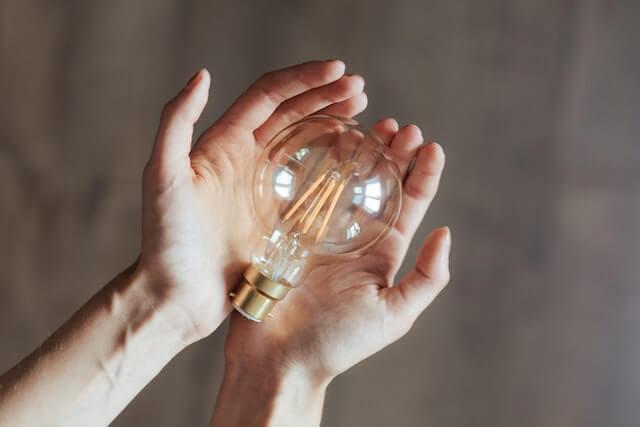 Invented business names poetically capture the rhythm and experience of saying them.
Try saying "Google" or "Oreo," and you'll have a couple of quality examples of invented business names.
These invented names have many pros, including the ease of acquiring a domain name, securing a trademark, and having lots of marketing potential. The tough part is getting customers to remember the name, which may require advertising as well as getting team buy-in.
Examples of invented business names of juice companies
Let's revisit our juice company analysis to better understand Invented business names. Think long and hard about juice companies you know. Do any names come to mind that seem invented?
Here are a few invented juice names:
Snapple probably didn't have much trouble snapping up their domain name at the time of their naming, while names like Sobe or Odwalla likely took a long journey from name invention to customer adoption.
Domain availability makes invented names attractive for many new companies.
Want to see if your business name idea is available? Give it a try:
Let's learn about the inspiration from a couple of companies with invented names.
Qwick
Someone said to our CEO once, "I wish I could order hospitality staff the same way I could order an Uber," and at that moment, Qwick was born. The name speaks to the speed and flexibility of ordering staff through our platform. We connect F&B businesses to staff faster than anyone, so the name was meant to convey that.
Zack McCarty, Qwick
LurnAgile
My business name is a spin-off of my Business Radio X show, "The Lurnist Show." The story behind that is that I wanted a name that no one else had, and it didn't even have to be in the English language, but I wanted it to relate to training and learning.
So, I spent about a month trying out different ways to say or write "education," "training," "learning." I finally came up with the word "Lurn," which is pronounced "learn." I looked it up on the internet and could find nothing! I couldn't believe it, so I put an "ist" at the end so that it made me a person who was a learning expert — a "lurnist!" From that came LurnAgile, which is a term for "learning agile."
Debra Hildebrand, LurnAgile
Recruiterie
I wanted the name Recruiterie to reflect who I am as a professional and the nature of the business. It rolls off the tongue!
Jon Schneider, Recruiterie
Experiential business names
Business names that hone in on experience rather than the task are known as experiential business names.
Think about how names like the Ford Explorer or GoTo.com capture a direct connection to something real.
Experiential names typically define the experience a customer will have with the company or product.
These names tend to be harder to trademark but can work well for product names that connect with customers.
Related: How to legally protect your business name
Examples of experiential business names of juice companies
Continuing with our juice company analysis, think about situations where you'd really enjoy some juice. These situational experiences may make for some interesting experiential business names.
Here are a few experiential juice names:
Sunkist
MinuteMaid
Sunsweet
Freshers
Good Day
The name Sunkist may revive experiences of basking in some fresh sun. Meanwhile, names like Freshers or Sunsweet may set taste expectations even before trying the product.
While experiential names may require a little explanation, consumers can make sense of these types of names because of the connection to something real and shared. Let's hear a few "naming a business" stories from company founders who chose to go with an experiential name.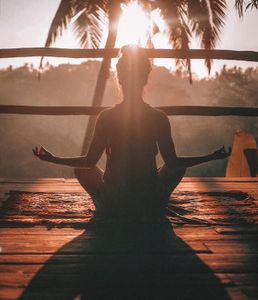 Kegelbell
We started with the name "Oojaah" (which I really loved). But one day, I met the founders of Barefoot Wine at a talk they were giving to entrepreneurs. They advised me to change the name to something literal. I walked around for weeks thinking about that. Then one day at the gym, I looked over and saw the kettlebells. In a flash, I realized our bell-shaped weights worked like a kettlebell — but for Kegels — and at that moment, the name Kegelbell was born. I knew immediately it was the right name.
When I told people the product name, they knew what it basically was without me having to do a ton of explanation. The name did the heavy lifting for me! Finding a literal name helped customers recognize right away what our product is and does.
Stephanie Schull, Kegelbell
Terkel
When I traveled around the country interviewing people about their career paths, people would often say I reminded them of the late Studs Terkel. If you read an obituary about Studs, the general sentiment of his life's work is that he "gave voice to the uncelebrated." Given that our company vision is to democratize thought leadership, I thought that Terkel captures what we want to achieve.
Brett Farmiloe, Terkel
Evocative business names
If you're looking for a nonlinear and multidimensional business name, then an evocative name may be your answer.
Whereas experiential names focus on customer experience, evocative names are designed to evoke a company's positioning. Think Virgin or Yahoo!
These names are tough to get right because they can sometimes be abstractions for internal stakeholders and external customers. But, when a company nails it, the name can help create a powerful brand image that carries market differentiation.
Examples of evocative business names of juice companies
Let's take a final spin at the juice industry when it comes to evocative names. Since evocative names tend to be abstract and positionally driven, the juice industry lends itself nicely to this type of naming.
Here are a few evocative juice names:
Naked
Crystal Geyser
Capri Sun
Tree Top
Ocean Spray
You probably didn't have Naked as a potential business name. But in the juice industry, this name has worked because it evokes the product's positioning: no artificial flavors, added sugar or preservatives.
While evocative names are harder to come by, let's hear the stories of a couple of companies with evocative names.
Cruise America
Think about the freedom you feel when being on the open road. The name Cruise America aims to capture the feeling that our customers enjoy when getting behind the wheel of one of our recreational vehicles. Since our company founding in 1972, millions of miles have been traveled in our RVs as customers have enjoyed vacations and explored America.
Randall Smalley, Cruise America
Enjoy Life Daily
Years ago, a mentor did an exercise with me where he asked me: "How do you make your clients heroic?" We discussed the many ways that I was seeking to fulfill that mission. He asked me to pull out a crisp sheet of paper and draw a heart on the right side of the paper. After hours of discussion, the three words that rang true for that mission: Enjoy Life Daily. They fit neatly inside the heart on the right side of the page. (Fun fact: Years later, I still have the sheet of paper.)
That heart and those words are symbolic of the heart I choose to support my entrepreneurial clients within their businesses. It's a great daily reminder I have to share with entrepreneurs (and myself).
Mark Jamnik, Enjoy Life Daily
Final thoughts on how to come up with a business name: questions to ask yourself
Now that we've covered brand naming categories and heard naming stories from other businesses, let's sign off with a few questions to ask yourself about whether a business name is "good" or "bad."
Here are questions to ask yourself about your business name:
If you scream your company name at a bar, can people go home and type it into a browser? Think about all the times you'll introduce your company at a loud tradeshow. Will people be able to hear it, understand, and remember it?
Is the domain name available or can it be acquired? What does a search on GoDaddy.com say about domain availability? This is especially important if you want people to be able to find your company on the web.
Are there any irrelevant keywords or negative connotations? Are you considering a combination of words that may induce a negative thought from customers? Avoid naming a company ForkBug.
Is the name a lawsuit waiting to happen? Does your domain name include a trademarked name like DataOracle.com?
Am I settling? Naming can be exhausting, and the temptation to settle can be strong. Especially if you lazily settle on a domain name you already own. Make sure you have a story and a strong reason behind the name.
Does the name piggyback on overused keywords? Think about whether the name is riding industry naming trends. For example, challenge yourself to think of something that doesn't include the word "monkey."
Can a short root word with an instantly recognizable appendage do the trick? Clear root words like "send" or "mail" can be made into company names through a recognizable appendage like "oid" or "re."
Is there a highly relevant pun that is known by our target audience? This is a level of naming quality that can build momentum with a target audience.
Can the name combine the "what" and the "how"? Clear and professional word combinations work well for company names. SendGrid is one example.
Can people spell the name? Only make up a word when there will be little to no confusion on how it's spelled.
The bottom line: Coming up with a business name is no easy task.
Creating a name is the moment when a business becomes real. If you'd like additional education, be sure to check out these useful business naming tips.
Otherwise, how will you come up with your business name? What's the story?