Winter has faded, and spring is upon us. For households around the country, this means it is time for spring cleaning. For entrepreneurs and business owners, it is a time to reassess your website and look for opportunities for improvement. Presenting a tired and outdated website to customers can be disastrous. Now is a great time to refresh or overhaul your online properties for the year ahead. This means improving your overall mobile experience for customers.
Recent statistics by StatCounter show that roughly 51.3 percent of all web traffic now comes through mobile browsers. The only thing surprising about that data is that the percentage is not higher. A quick polling of friends and acquaintances, or simply looking at those around us, reveals that mobile has seemingly taken over as the default browsing experience.
While your website visitors already have some form of a mobile experience, chances are you could create a more compelling one.
With that in mind, here are five tips for refreshing your web presence so it is more engaging and easy to follow on mobile devices.
5 tips for improving customers' mobile experience
Keep it simple.

Add click-to-call functionality.

Give mobile users some love.

Market for a better mobile experience.

Lean on social media.
Ready to dive in? Let's go!
1. Keep it simple
Screen real estate is at a premium on mobile, even if your users are carrying larger tablets. This means your mobile site must keep things simple and shine in single-column mode — nobody likes to have to pinch and zoom to see a website's content clearly. For a better mobile experience, pay attention to things like exit-intent popups and bells or whistles that might work well on a computer browser, but will be annoying and prohibitively cluttering when a visitor checks out your site on mobile. Set these elements to show up only for desktop visitors.
Also, make sure you think about load times. Most wireless communications service providers offer unlimited data plans these days, and 4G LTE is finally becoming ubiquitous. But mobile users still don't have a high tolerance for pages that load slowly because browsing on the go is all about speed.
The folks at Kissmetrics have shown that even a 1-second delay in page load times can lead to a 7 percent reduction in sales conversions.
In addition to simplicity, keep graphics and javascript to a minimum so your site loads quickly.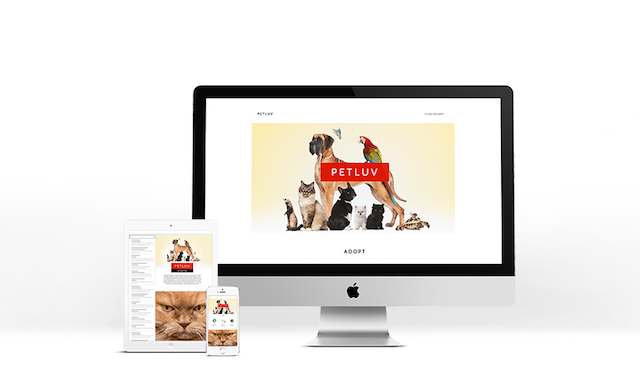 2. Add click-to-call functionality
Mobile is where people shop online now, but they shop differently than on a desktop. There isn't a lot of time for navigating through a bunch of pages, hunting for a company's phone number, or sitting on hold waiting to talk to customer service. Smart businesses understand this, and many have started using click-to-call functionality as a way to ease the mobile experience.
Instead of making visitors find a phone number and then dial it on their phone to talk with a brand, click-to-call enables visitors to click the page and connect instantly with someone at the company or have the company call them back.
This is a much more elegant solution if you're shopping on the go.
"Mobile users want a fast customer service experience they can perform while in the middle of another task," says Tony Zhao, founder of a real-time communications platform, Agora.io, which businesses can use to easily add click-to-call functionality to their sites. "They want to click, talk and go without having to change applications. This is especially true for the millennial generation that has grown up with cell phones."
3. Give mobile users some love
Although people use their phones to shop, there still is sometimes reluctance to complete a sale via mobile. This can be a lost opportunity for businesses because many shoppers will not complete their purchases until they get on a computer, and they may forget to do so if they aren't near one at the time.
One way to overcome mobile-purchase hesitancy is by offering mobile-only discounts or promotions.
One of Asia's biggest low-cost airlines, Air Asia, does this particularly well. The airline frequently offers spot promo pricing and other deals to visitors who purchase their seats and meal upgrades from their mobile device. This encourages travelers not only to search for flights on their phone, but also buy tickets at the same time.
4. Market for a better mobile experience
Every business can benefit from some form of email marketing (add that to your spring refresh if you don't!), but not all businesses optimize it for mobile. If your customers are browsing on a tablet or phone, which seems to be likely, you must have mobile-friendly email marketing.
Making email promotions and newsletters mobile-friendly means a few things. First, only use one column for your layout. Second, go light on images so load time doesn't become an issue. Third, keep your message short and include an obvious call-to-action.
You need to make your email marketing absolutely sing on mobile devices.
Some recent statistics pulled together by Convince & Convert found that more than 40 percent of email recipients buy online as a result of promotional emails.
5. Lean on social media
Look at the most popular apps today — Facebook, Snapchat and Instagram are near the top of the list. Perhaps, above all else, social media browsing on smartphones is most common.
Since we're all spending our time on mobile now, and social is where people are going, you should draw eyeballs to your mobile site by pulling people in through social media channels. Social media ads and engagement are part of the mix, but also consider promos and rewards to your social media followers. By offering deals, discounts and special offers, you can build a deeper interaction with your customers on social media and also drive added mobile engagement to your website.
As Groove Digital Marketing notes in a blog post:
"Don't ignore your customers because your competition will be only too happy to serve them. Do [you] need a mobile-friendly website? Yes, because customers are searching and shopping on mobile devices in increasing numbers."
With the use of mobile devices being higher than ever, not considering your mobile presence online is one of the worst things you can do for your business. Make it a priority during this year's spring cleaning. It's time to refresh your website, email campaigns and social media marketing plan so you can create an easy, intuitive and beautiful mobile experience for users.