This post was originally published on Dec. 19, 2016, and was updated on April 24, 2020.
Whether you're selling the latest stop-smoking aid or your own homemade aromatherapy candles for stress reduction, Facebook offers a massive opportunity to promote and sell health products and services and expand your reach on the web.
If you're not using Facebook to sell health products yet, you're missing out on an untold number of potential sales.
The question is, how can you best use Facebook as a means to sell health products? I'm so glad you asked! Below I'm covering several ideas to help you get the most out of the social media behemoth.
Related: Entrepreneur's guide to using Facebook for business and Sell your products and services on Facebook with Websites + Marketing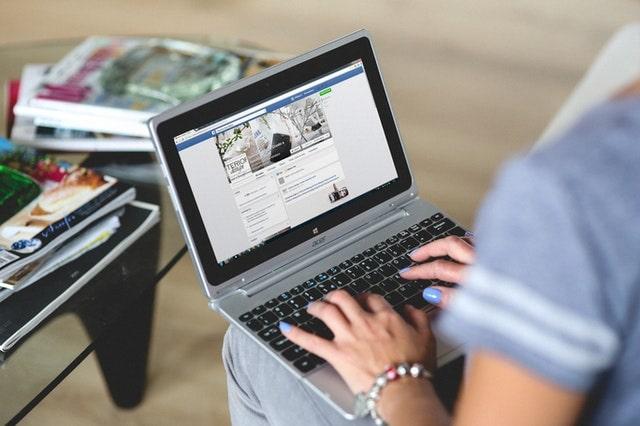 How to sell health products on Facebook
Use these tips to start selling your health and wellness products on Facebook:
Let's dive in.
Set up a Facebook business page
Start by setting up a Facebook business page if you don't already have one. It's the hub that gives your business a presence on Facebook.
You might be thinking, "But can't I just sell health products from my personal profile?" The simplest answer is no, you shouldn't. It's actually a violation of the Facebook terms of service because by doing so you are using your personal profile to represent something other than yourself.
How to set up a Facebook business page
Follow these step-by-step instructions to set up a Facebook business page.
If you have a GoDaddy Websites + Marketing site, you can quickly add or connect your website homepage to a new or existing Facebook business page. Here's how.
A note about order fulfillment
If you're handling fulfillment yourself because you have a small inventory of health products to sell or don't want to worry about running a warehouse and managing employees, check out Fulfillment by Amazon (FBA).
When using FBA, you'll ship products to an Amazon warehouse — say, 100 tubs of your dye-free foot cream — and Amazon fulfills your orders and handles customer service and any returns. Of course, Amazon takes a cut, but you don't have to incur shipping costs.
Bonus: When Amazon does the shipping, purchases can be eligible for free, two-day shipping through Amazon Prime.
Related: Everything you need to know about Fulfillment by Amazon (FBA)
Promote your affiliate and direct sales links
What if you don't have inventory or have not produced your own digital and physical products to sell? You can still use your Facebook business page to sell health products both directly and indirectly.
Direct tactic: Become a direct sales representative or affiliate partner for your favorite health and wellness products. Then, share images and information about those products on your Facebook page.
In each post, include your affiliate partner or direct sales link for your fans to purchase digital and physical items. Of course, you will need to disclose that you will be paid a commission if someone purchases a product you've linked to.
Indirect Tactic: Let's say you write about health and wellness products and make money with affiliate or direct sales links on your blog. For example, maybe you've written posts about fitness gadgets that are listed on Amazon.
You can use your Facebook business page to drive customers to your blog and, ultimately, to your affiliate links.
When you write a blog post, using affiliate or direct sales links for products that are relevant to the information in the post is a great way to monetize your writing efforts. For best results, don't strive to sell, but to educate.
Aim to create meaningful content to inspire action.
How does your health product help solve a problem? The goal is to be original and helpful so your readers will trust you enough to give the products a try.
Related: How to start affiliate marketing on your blog
Use video to get the word out about your health products
You already know that content is king, but did you know that videos are consumers' favorite type of content to see from a brand on social media? On top of that, more than 4 billion video views take place on Facebook every day.
To put it simply, if you want to sell health products more regularly on Facebook, figure out how to make some video content about the things you are trying to sell.
Consider what you are selling. Can you create a 25- to 30-second video on how to use it? Let's say it's a protein powder, for example. Perhaps you can create a recipe with the product showing your fans its versatility. Or maybe you're selling essential oils. Video is the perfect opportunity to share recipes of your favorite blends and to discuss why you use them.
Whether you choose to film and edit these videos ahead of time or share your wisdom on the fly via Facebook Live, videos typically receive high levels of engagement.
Related: The ultimate guide to Facebook Live for business
Mix things up
Create a variety of posts with photos, videos and calls-to-action (CTAs).
Make sure you post frequently and consistently. To save your sanity, try to create a slew of health-product-related blog and product posts ahead of time and schedule them on Facebook and other social media. You can use tools like Hootsuite and Coschedule.
Related: Time-saving social media tips for small business owners
You can also boost your posts on Facebook by choosing your audience and budget based on how many people you want to reach on Facebook and Instagram.
Related: Boost Facebook content to reach more customers
Create a Facebook ad
In addition to boosting posts, you can get more eyes on your health products on Facebook by creating a Facebook ad. It's a more targeted "pay to play" model that allows you to reach a more specific audience relevant to your health products.
Check out this guide for detailed information about growing your business with Facebook ads.
Here's a quick overview of what you need to know about creating a Facebook ad to sell health products:
To get started, go to Facebook and select "create ad" in the dropdown menu at the top right (Under the plus symbol in the new design and under Create in the classic view). Or you can go to your Facebook page and click "Ad Center" in the toolbar at the top of your page.

Choose your objective, such as "promote product catalog," "send people to your website" or "collect leads for your business." Then, create your ad.
Set sales benchmarks and monitor your Google Analytics to measure your success. Use the Facebook Insights tab to get additional data, such as the number of page likes that occurred on your page, to better understand why consumers are or aren't converting.
Related: How to rock Facebook advertising — even on a tight budget
Start to sell health products on Facebook
Using Facebook to sell health products is an effective way to put your products in front of a captive, relevant audience. Having the ability to sell online opens you up to a wider fanbase, and potentially a healthier profit margin. And it doesn't hurt that it takes very little time to set up and get the ball rolling — so, why not give it a shot?
This article includes content originally published on the GoDaddy Blog by Sandra Gordon