You know what I love? I love when someone gives me a good reason to whip out my credit card. Whether we realize it or not, there's a unique buyer journey we each go on before we make a purchase. And your clients go on the exact same kind of journey when they are looking to hire an interior designer like yourself.
When they discover you, they might be at the beginning of their journey, or they might be somewhere in the middle.
Your job is to go with your client on this trip and show them why they have to work with you and not some other designer.
Your client's buyer journey will include these steps:
Awareness — Someone becomes aware that they have a problem, and they actively start looking for a solution.
Evaluation — They'll begin to research all of the ways that they can get their problem solved, and who has the solution that they need.
Purchase — They are figuring out who they will consider working with, they'll do some deeper investigation, and then make a decision about who gets the job.
Let's imagine the client's buyer journey. Meet Madison.
Awareness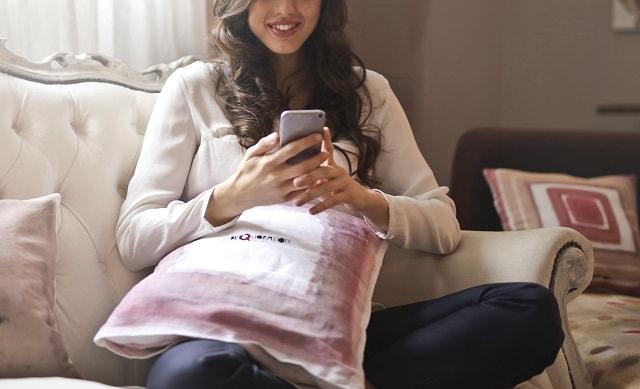 Madison didn't wake up this morning thinking she had to hire an interior designer or decorator. She woke up to the news that her mother-in-law is coming to town. The judgmental, "no-one will ever be good enough for her son" woman. The one who is coming to cast judgment on Madison because she has not created a beautiful home for her sweet baby boy.
Madison knows what she likes, has a Pinterest board full of ideas for her dream house, and no idea how to pull it all together. She's a corporate accountant who works longs hours and doesn't want to hear it from mother-in-law dearest when she arrives in town on her broom about how the house is so drab.
Madison would love nothing more than to impress her mother-in-law, so she starts her search online about how she can solve her problem.
She was only made aware of the urgent need to solve her problem because her mother-in-law is coming to town. A similar triggering event happens in most cases where someone needs to hire a design professional.
Madison finds eleventy billion design professionals who could help her get her home ready in time for her mother-in-law's visit who are also within her budget. She signs up for newsletters, free checklists, webinars — you name it. She's collecting all sorts of information so she can make an informed decision when she's ready to hire. She can't afford to be wrong.
Evaluation
Madison goes into research mode. She needs to figure out how her problem can be solved and who will meet her requirements to solve it.
Based on the information she has, Madison is beginning to see which designers she would like to hire. She's evaluating them on their personality, as well as their services. She goes back to the designers she likes and digs deeper. Some designers have an autoresponder sequence in place to nurture the relationship with Madison. For those who don't, she digs deeper into their portfolio, reads reviews and blog posts, and finds more information about them on social media and elsewhere online.
The list of designers she wants to work with is getting shorter now. She found some designers didn't have much of a presence online, or they didn't have a message that she connected with, so they were scratched off her list.
She starts to reach out to those designers who made her short list. She sends them emails or fills out their website questionnaires for a free, 15-minute consult.
Purchase
As Madison gets her questions answered, she learns which designer can meet her budget and time frame and which designer has a personality she likes. Because we all know, the design process is personal.
Madison brings all of this information to her husband, who passively cares about who they hire, and he goes along with the designer Madison has chosen.
Mapping your customer's buyer journey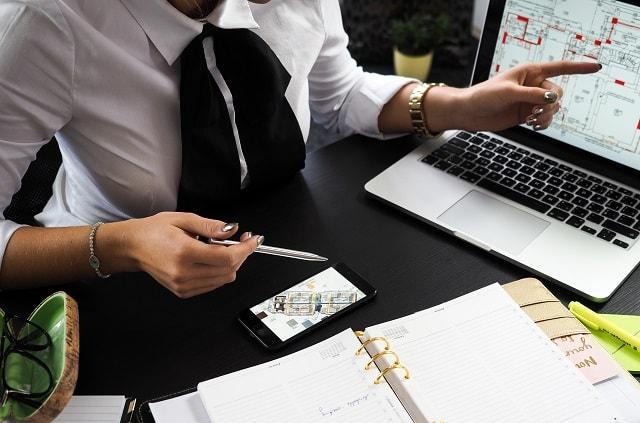 If you don't know who your client is, you won't be able to figure out what their buyer journey will look like. The client who is looking for a $200 room design is a different client from the one looking for a designer who is going to work side by side with them for months.
Here are three steps to creating a map of your customer's buyer journey:
1. Identify their triggering event
You need to interview people who have hired an interior designer who is similar to the type of client you wish to work with. You can find them online in forums and other spots with just a little bit of digging. Try and find out:
When did they know they needed to hire an interior designer?
How did they research to find a solution to their design dilemma?
Why did they choose to hire their designer?
2. Learn how they researched and narrowed their choices
If you're fishing for clients in the wrong places, it won't matter how good your messaging is. Keep the following in mind:
What words did they use to search online to find their designer?
What made them choose one designer over another?
What type of design service did they choose, and why did that one make sense for them?
How did they eliminate designers from their consideration?
3. Create content for every step of their journey
More than 80 percent of consumers start their search online before they buy. And so does your design client. That means you need to have information to help them see why you're the one they'll want to work with.
Whatever questions your clients are going to have, you'll want to create content to answer them. You can create blog posts about:
How to budget for a decorating project
How much time a project should usually take
How quality affects the cost of furniture and finishes
What your signature design process looks like and why it's unique
What pitfalls your client might encounter if they decide to go the DIY route
All successful interior design businesses know who their customer is. They know what their pain points are and address all of them with their content, whether it's on their website or social media platforms.
Take the time to research and become an expert on who your client is, and you'll find that attracting the right clients won't be as hard as you thought.
Editor's note: Need a website and a blog to create unique design content for every step of the buyer journey? Check out GoDaddy's Managed WordPress. With our Quick Start Wizard, you can design a site in no time and create meaningful blog posts all about your interior design services.