4 barnstorming presentations to get you fired up about your business
Running a small business is an inherently exciting affair, but all that adrenaline takes its toll over time. When you're staring down the barrel of yet another potentially drama-filled working week, it's easy for morale to occasionally dip more than just a little.
In that kind of context, entrepreneurial passion is a fire that needs to be stoked. Fortunately, there's no shortage of inspirational top-tier talks all over the web that can be used to get yourself raring to go again.
In this piece, we've picked out four of the best barnstorming presentations from a diverse range of business, media and academic experts for you to enjoy. Each one is packed full of insight and inspiration, and they're sure to get you fired up about taking your business to the next level.
Let's kick things off with a classic.
1. Gary Vaynerchuck's USC Entrepreneur Talk
When it comes to powerfully passionate business talks, nobody brings the heat quite like Gary Vaynerchuck. Type his name into Google and you'll find literally dozens of great online presentations he's delivered over the years — from short punchy TED talks to a whole series of engaging keynotes and interviews.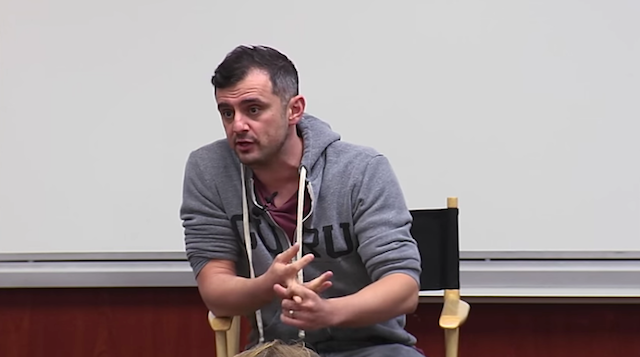 We've honed in on his 2015 address at the University of Southern California for a couple of key reasons:
It's brutally honest. Even by Gary's standards, there are no punches pulled in this barnstorming talk. He's admirably frank about both the difficulties you'll face and the forces pushing against you as an entrepreneur.
It's genuinely inspirational. Using the series of obstacles he's personally overcome as creative fuel, Gary goes deep on the value of ruthlessly pushing yourself to improve, radically honest self-appraisal, and cultivating a gritty demeanor as an entrepreneur.
There's some salty language throughout this one, but if you're looking for plain-speaking, hard-won wisdom from someone who more than walks the walk, it's an unmissable presentation.
2. David Heinemeier Hansson on Unlearning Your MBA
Though startup "unicorns" continue to dominate business headlines around the world, the reality in most economies is that it's largely traditional small to medium businesses keeping the show on the road.
David Heinemeier Hansson has been passionately preaching the virtue of exactly these types of businesses for over a decade now. He's also backed up that talk with significant contributions across disparate fields, such as being the creator of Ruby on Rails, co-founder of Basecamp and co-author of classic small business bestsellers including Rework and Remote: Office Not Required. His 2010 talk at Stanford is a classic outsider intervention in the heart of contemporary business culture.
Addressing an audience of students destined to pursue MBAs and Fortune 500 careers, David tears into an entertaining defense of the virtues of building small, stable, long-term businesses with a firm focus on profit, people and product. By the time you've finished watching this barnstorming presentation, you'll be fired up about applying the many lessons it contains to your own business.
3. Carol Dweck on Learning to Back Yourself in business and beyond
In a small business context, perfect isn't just the enemy of good, it's the enemy of done.
When you're trying to keep innumerable plates spinning at any one time, perfectionism is a luxury you simply can't afford.
Unfortunately, it's a character trait that hamstrings an inordinate amount of entrepreneurs.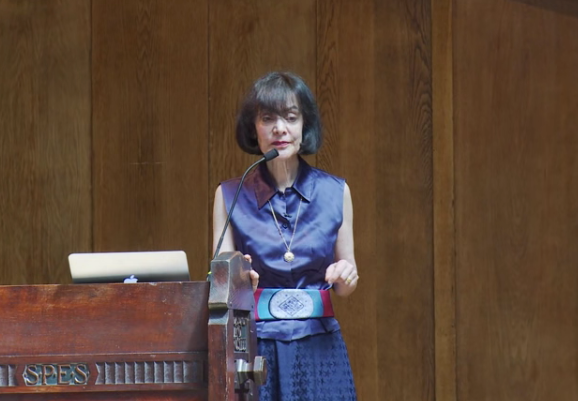 Carol Dweck has made a career out of getting to the bottom of such mindsets in business and beyond, most famously in her best-selling book Mindset: The New Psychology of Success.
In this engaging barnstorming talk from the School of Life, she kicks things off with a takedown of perfectionism as a concept, before weaving in myriad aspects of her seminal work on growth mindsets. It's a compelling presentation that will leave you with insight after insight to apply in your business life and beyond.
4. Rory Sutherland on the Power of Perception
Our last barnstorming presentation is a slightly left field choice, delivered with considerable panache by a quintessentially old-school showman. Rory Sutherland's 2009 TED talk bills itself as "Life Lessons from an Ad Man," but in reality it's an incredibly illuminating breakdown of the power of perception across all areas of business.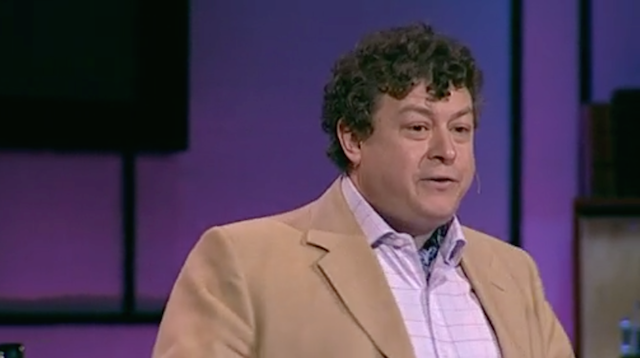 Over the course of a rip-roaring 16 minutes, Rory riffs his way through a series of entertaining examples of the impact of perceived value throughout history, and relates them elegantly back to the modern marketing and advertising mix. It's a fast-paced romp that will getting you thinking about how you and your business present yourselves to the world in a completely new way.
Barnstorming presentations summed up
Each of the speakers we've highlighted has a number of other compelling online presentations to their name, and we encourage you to use the talks above as stepping off points for further viewing.
The individual videos we've selected are particularly useful for getting you fired up about possibilities in your own business, and each barnstorming talk delivers in a slightly different way. Let's recap our choices and what they have to teach us:
Are there any classic talks or presentations you've leaned on for inspiration in the past? Get in touch via the comments section below and let us know!