4 skills you can sell as a marketing consultant
Do you have a love for the art and science of marketing? Do you like to find new ways to reach different audiences and draw them in? And does your interest extend beyond your professional career? If your answer is yes to any of these questions, then you might be the ideal candidate to pursue a career as a marketing consultant.
What does a marketing consultant do?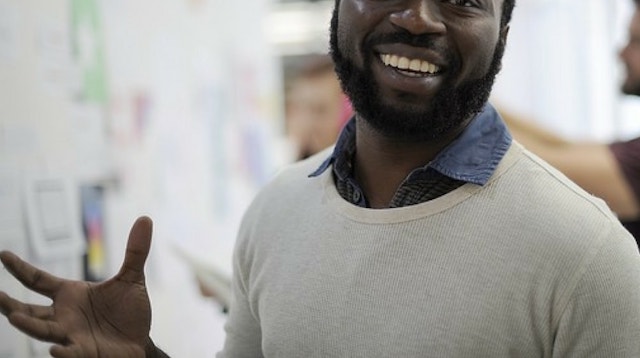 Marketing consultants are usually full-time professionals who turn their love for marketing into a thriving part-time gig or entrepreneurial venture. They can be independent or contract-bound.
Marketing consultants are professionals who work to promote a product or service for individuals or businesses.
If you are interested in becoming a marketing consultant and supplementing your primary source of income, the first step is to identify the skills you have that people will pay for.
4 skills you can sell as a marketing consultant
If you've been working in marketing for awhile, you've built up a set of skills that others would be willing to pay for on a contract — or even full-time — basis. Here are just a few of them.
How to manage an image online.

Knowledge of social targeting.

How search engine optimization (SEO) works.

Blog management and promotion.
Want details? Read more about which of your marketing skills are most valuable to potential clients.
1. How to manage an image online
Marketers know the value of Net Promoter Scores (NPS) and social engagement. That's why today's businesses seek professionals who have experience with:
Depending on your skill set, you might also be able to offer these services:
With marketing consulting, you can leverage your knowledge of digital tools to elevate your clients' reputations online. And make money doing it.
2. Knowledge of social targeting
As you know, modern marketing strategy relies heavily on social media to reach new customers, a strategy that few individuals and organizations genuinely understand. But that's not you. Your grasp on social is already strong — so broaden it even more.
Why? Entrepreneurs, startup companies and large organizations are all trying to reach their niche audiences. And the reality is, specific groups use specific social networks.
For example:
Elevate your digital marketing skill set to include social media insights like this. So when you interview for the role of a marketing consultant, you can bring your knowledge of audience demographics with you.
3. How search engine optimization (SEO) works
This skill is a goldmine for aspiring marketing consultants. SEO is the process of making small modifications to a website or blog to attract the attention of search engines.
Most people find SEO too complicated to easily understand and too time-consuming to learn.
As a result, many businesses seek professionals with the experience to handle their in-house SEO tasks. These include:
Be prepared to demonstrate your success with SEO tactics through real-life before/after page ranks when pitching a new client.
4. Blog management and promotion
Blogging has gone from a self-indulgent pastime to strategic priority for companies looking for new customers. Because blogs are time-intensive, smaller businesses are likely to outsource them. To get this work, you'll need to demonstrate your skills in:
By posting regular content for clients, their readership (and client base) will grow.
How to reach potential clients
Once you've decided to offer marketing services, the next step is finding clients. To be taken seriously, you'll have to establish a brand identity as a marketing consultant, along with professional relationships you can use to get work.
It's the opposite of working full-time for a company, where you are relying on that organization's reputation and established relationships to get you in the door.
Here are a few tips on how to attract potential clients and impress them enough to hire you:
Remember, brand development is essential — and every effort at client outreach is valuable. As a marketing professional, you should take your own advice that you give clients: Be creative, build your digital presence and supply value.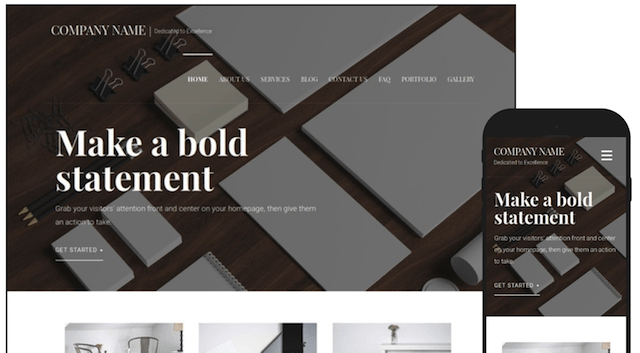 You should also keep your digital portfolio up to date. You can use it to highlight past and current work, sharing it with potential clients anywhere in the world.
Haven't built out your own social following yet? Start by joining groups of interest to share advice, knowledge or feedback. These efforts can naturally build your ranks of followers and reputation online.
Become a marketing consultant
Marketing is always changing — and so should your expertise. If you wish to be a marketing consultant, you'll need to leverage your skills and provide them as a service to clients. But don't stop there; continue to learn all the ways businesses can attract niche audiences and build their brand value.
Hiring managers will love you for it — and will want to work with you.
Image by: Wynand van Poortvliet on Unsplash
The GoDaddy product information in this article is outdated and currently under review for accuracy. For the latest up-to-date product information please visit godaddy.com