Gregory Tomb — Glass artist, pumpkin specialist and entrepreneur
When I'm introducing myself to a new group of people, I often share that I'm an advocate for small businesses, or that I'm currently working to define the product roadmap at GoDaddy, but it's not often that I share my passion for glass blowing. The next question I get is, "What have you made?" and I instantly respond that I'm much better at helping the organization fulfill its mission than I am at blowing glass.
I have been on the board for the Bay Area Glass Institute for many years, and through our annual Great Glass Pumpkin patch event, I came across Gregory Tomb. Greg makes his own way as a small business owner who creates glass art for a living. I talked with Greg about what sparked his interest in glass blowing and the moment he finally decided to take the leap into doing it full time.
Here's what he had to say.
Introducing Gregory Tomb, glass blower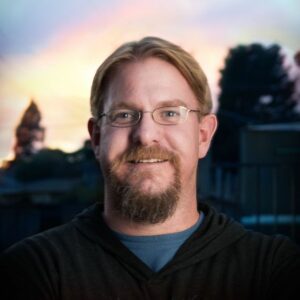 What inspired you to start your business? When?
I have always loved glass, ever since I saw it as a kid at the Corning Museum. I knew I wanted to have a glass blowing studio, but I didn't know how to start down that path.
After following several passions, I woke up at 35 and realized if I didn't start soon, I'd never be able to blow glass regularly or have my own studio … I realized that if I didn't start now, I'd never live the dream I wanted.
What first steps did you take to launch the business?
I began making glass pumpkins for the Bay Area Glass Institute's "Great Glass Pumpkin Patch." Through these events, I became a glass instructor. I used the glass instructor revenue to create a body of work. I wanted to showcase some of my glass pumpkins and other craft items. So, I built a website. I invested in creating my products and began searching for the markets to sell them.
What obstacles did you face as a startup, and how did you overcome them?
I can honestly say I still face many obstacles. Art school did not include business classes. Basic business practices and direction had to be researched and learned. As my business grows, I continue to develop skills which help run a sole proprietorship like mine. Specifically, cash flow management, marketing and strategic planning for the events I participate in.
For marketing, I sought the advice of folks who have more experience than me.
I've talked to professional designers and attempted various marketing campaigns. I'm seeing the value of investing targeted products for seasonal and regional markets.
Cash flow was the biggest obstacle — I'm still struggling to manage it throughout the year. Pumpkins remain my largest selling item. With most of my production being in the spring as the majority of booth fees are due, each year has been a challenge. In the past couple years, I've chosen to participate in a couple high-end shows, which help cover the "shoulder season."
As far as strategic planning, the glass crafts I produce for specific locations has helped. I spend time researching the color schemes and styles in architecture.
Planning specific production days, packing days, bookkeeping and design days is a simple way to help me. Simple time management has become key — no surprise for business students — yet foreign to myself.
Building a website and finding a dependable domain host was a challenge. I knew nothing about designing or hosting or any aspect of web pages. I started with a simple platform, then began gathering domains on GoDaddy which relate to my craft and pointing them to my site. I'm hungry to learn more and constantly find myself trying to optimize SEO settings.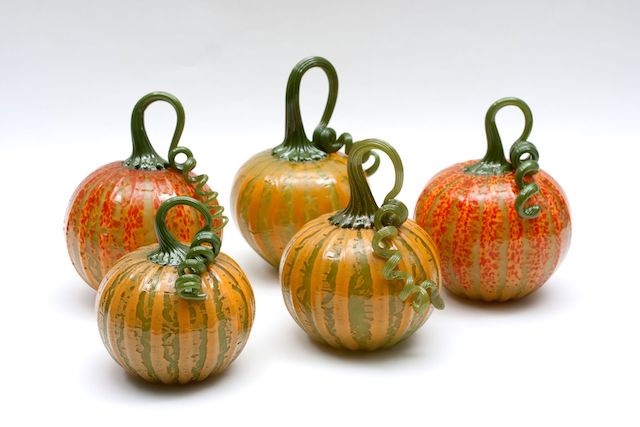 How did you identify your niche in the market?
Trial and error — I'm still identifying my niche market. I am finding certain venue types for various glass products. So far, I've identified three specific market niches: pumpkin/crafts, functional (vases, cups, bowls, etc.), and large show pieces.
What's your guiding business philosophy?
To share my love of glass searching for new ways of bringing light into our daily lives with glass in all its forms and uses. I share my love of glass through my personal glass work and studio lines, and I teach "make your own" glass classes and always look for opportunities to run workshops.
I strive to contribute positively to my community surroundings and the world around me.
Furthermore, I stay vigilant to the process of creating an idea and taking it to completion using classic techniques and by innovating new ways to create.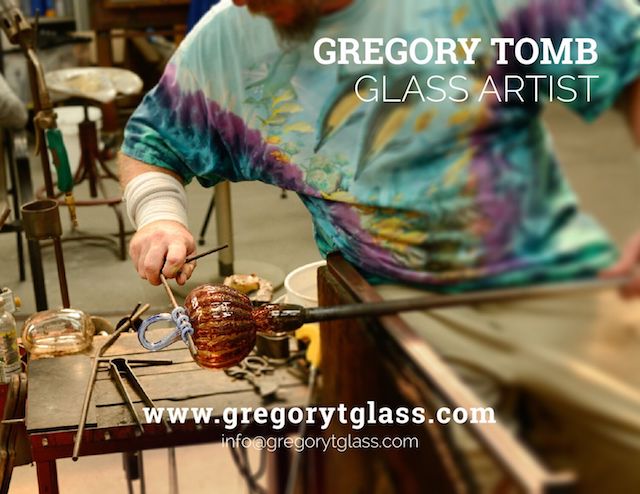 What strengths do you bring to the table as an entrepreneur?
I bring more than two decades of customer service to the table. One of my strengths, which directly affects me as an entrepreneur, is the art of conversation, which helps engage and connect with customers.
How do you use technology tools and why is each important?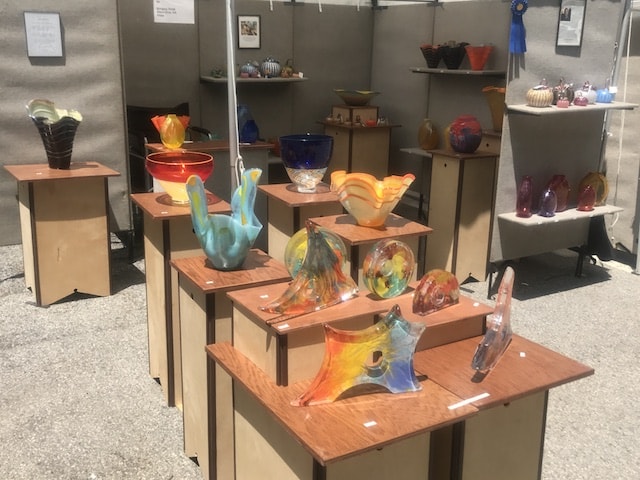 I embed links to my website in my social media posts, and I use my website as calendar of my events and my online business card. Without it, I wouldn't have the following or network I currently have (not to mention my newsletter or social media accounts).
What's the most valuable lesson you've learned since starting your business?
Developing first impressions into relationships is the key to my sales.
What's your best advice for other entrepreneurs?
Don't hesitate to invest in your marketing. Decide on your brand, and make your decisions not on how you feel, but whether or not it helps your brand.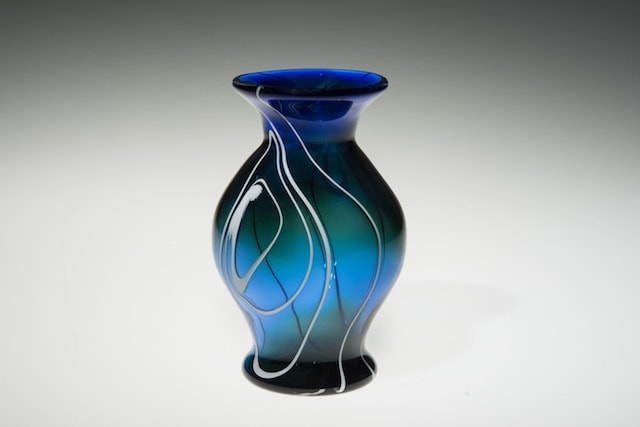 How do you balance the needs of your business with your personal life?
By making checklists and knowing when to call it a day. It seems there's never enough time — I try to get all I can done, and if not, I start at it fresh in the morning.
Thanks so much for taking the time to talk to us, Gregory. If you'd like to learn more about his glass blowing business, be sure to check out his website, or follow him on Facebook, Instagram or Twitter.
Image by: Kevin Brett