Ugly ducklings! How to evaluate website design
So you have a website on the Internet. You might have had it for some time, or perhaps it is brand new — now what? Learn how to evaluate website design and see where you stand against the competition.
Honest website evaluation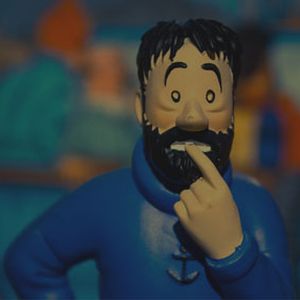 Often this is a difficult, even personal, issue. You might have spent top dollar on your site design years ago, or invested hours painstakingly putting the site together yourself. But look at your site like a new customer would; you don't get a second chance to make that first impression.
Is your first look modern?
Are you keeping up with current trends and designs? Look at competitor and non-competitor sites. Are the tone, color scheme, and navigation of your site up to date?
Is your home page too wordy?
Just like a bad first date, no one wants to be bombarded with details before they know if they're even interested. Your home page should captivate visitors with a compelling headline, strong central image, and snippets of important information to pique initial interest.
Are your graphics and photos outdated or do they look amateurish?
If so, have fresh images made or look for free- or low-cost solutions to spice up your site's look. Interesting graphics and photos are equally as important as written content.
Do you have a map and contact information?
Maps are readily available and easy to download. Professional contact info (not a generic email address) avoids that boiler-room feel for your customers.
In today's market, keeping your website looking smart and polished is your bait on the competitive line to attracting buyers— and that appeal is what will make the difference.
Are you monitoring your traffic?
How many people are visiting your site? Has that number decreased? What is the ratio of visitors vs. purchases?
Your website serves as a critical sales tool. You monitor your inventory and bottom line, and it's vital to know the effect your site is having. If you don't have analytical tools built in to monitor your traffic, there are free tools available to help evaluate your site's effectiveness.
Build it, leave it, forget it?
Not in today's market. Before people drive or make phone calls, they review websites — yours and your competitor's — to make purchasing contact decisions.
Unfortunately, those initial decisions depend less on your fabulous products and unbeatable customer service than on your first impression. Those other elements are critical, too, but mean nothing if you aren't contacted because your site looks outdated.
An outdated site translates to a customer as an out-of-touch company.
Your site is your showroom; if you are selling Ferrari's, you don't want a showroom full of Ford Fiesta's.
Find solutions at GoDaddy
You don't have to re-invest a fortune to keep your site updated. GoDaddy specializes in cost-effective solutions for businesses, including:
Design your site yourself easily and quickly with GoDaddy GoCentral or Managed WordPress. With the templated site builder, you can choose from modern templates and simply change photos, upload logos, and re-write text to customize a new look.
For those who'd rather have a site designed, GoDaddy offers Professional Website Design, an affordable and innovative service that can get your site up quickly.