This article was updated on Feb. 28, 2018.
Lead generation can be confusing. The different tactics, approaches and measures can quickly become overwhelming, and it's challenging to know where to start. By following this simplified, four-step lead-generation process (awareness, interest, trust and action), you can identify easy web design tips that will bring your site to new heights of generating leads and making sales.
4 web design tips for gathering new leads
Lead generation doesn't have to be difficult. In fact, an engaging and beautiful website design could be the difference between capturing an email address and waving goodbye.
Increase awareness.
Pique their interest.
Gain their trust.
Compel them to take action.
Keep reading to learn how to use these web design tips to simplify the process of capturing new leads.
1. Increase awareness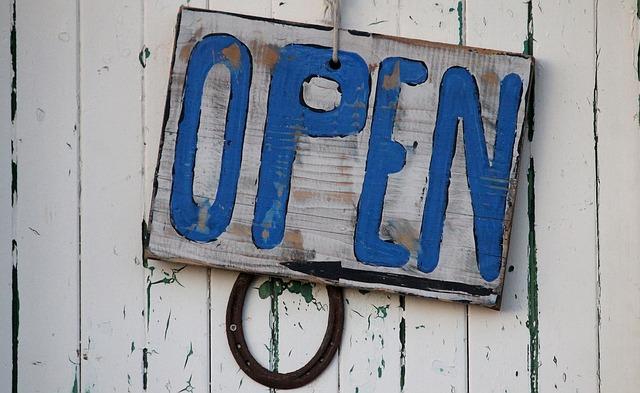 If you have a website, you already get some visitors. To bring more visitors to your site, include useful information to increase awareness of what you provide.
But first, you'll need to identify what actions you want your visitors to take:
Sign up for your newsletter
Download a gated asset
Call now
Request a callback
Engage via a chat functionality
Submit a contact form
Like or follow a social media profile
Make a purchase
Once you have those details narrowed down, you can start to create user personas to better target your market. Honing in on your niche helps to create an effective site that aligns with what your customers are searching for.
How can you bring visitors to your site?
Now that you know who you want visiting your site, what's next? Can you successfully engage with your readers? Consider the different methods they'll use to browse your site.
Pro tip: Increase local traffic by investing in GoDaddy's Local Business Listings tool. Get listed locally on a variety of sites, including Yelp, Facebook, Google and more.
Don't have a website yet? Try GoDaddy's Website Builder for Free. Build a stunning website in less than an hour, and enjoy a mobile-first design with SEO implementation and social media integration.
2. Pique their interest
Pique user interest with a clear and compelling explanation of what you offer.
Use language that emphasizes desired results
Your call-to-action (CTA) must inspire immediate activity. Focus on powerful words addressing readers' desires. Appeal to what they want.
Look for passive text and replace with active language (i.e., "imagine having" vs. "have").
Not sure where to start with your CTA? Identify powerful words that will resonate with your customers:
Get
Have
Feel
Overcome
Boost
Improve
Reduce
Eliminate
To build it out further, identify results/outcomes that will resonate with your customers:
An improvement in inquiries, sales or profit
A reduction in cost of doing business or overhead
An increase in donations, volunteers, sponsors or participants
An improvement in some personal attribute (lost weight, higher SAT score, etc.)
Pro tip: Make sure your CTA is above the fold. The last thing you want is to spend hours perfecting the ideal callout, only for it to get lost as users navigate through your site.
Identify motivating factors that provide "extras"
Who isn't motivated by getting something for nothing? Money-back and price-matching guarantees instill confidence in your ability to deliver. Extras such as free shipping, support or training dispel apprehension. Loyalty or reward programs nurture customer relationships.
Consider providing extra incentives, such as:
Money-back guarantees

Price-match guarantees

Specify whose prices you will match (i.e., brick-and-mortar stores, online competitors)
Specify time constraints (i.e., within 14 days of purchase)

Liberal or flexible exchange/return policies

Extras with each sale

Free shipping
Free support
Free training
Bonus gift

Unusual or memorable discounts for holidays or events

Civic events (i.e., elections)
Sporting events (i.e., Super Bowl)
Physical events (i.e., solar eclipse)
Entertainment events (i.e., Oscars, Tonys)
Seasonal events (i.e., back-to-school shopping, spring cleaning)

Discounted payment options for long-term purchases or commitments
BOGO (buy one, get one free) offers
Rewards or loyalty program
Now that you've got some ideas down for CTAs and incentives, it's time to talk web design tips for easy comprehension.
Design for ease of reading and comprehension
You've already heard and read about the best approaches to website content readability and performance, so get to work:
Ensure the most critical information is easy to find.
Make judicious use of white space.
Ensure that use of color enhances the overall design and readability.
Tighten up the verbiage by editing.
Use relevant headings and subheadings.
Try dark text, light backgrounds, easy-to-read fonts.
Check that navigation is accurate, intuitive and simple to follow.
Include buttons or visual cues for the most important links.
Confirm that all information is timely (i.e., no expired events or coupons).
Avoid trite, overused stock photos; use clever and original photos, or take your own.
Want to set the bar even higher? Start by working your way through this comprehensive checklist of 15 website design mistakes. Every item addressed is an incremental improvement.
3. Gain their trust
My first question when arriving at a new site is always, "Can I trust these folks?" That's everyone's first question — or it should be. Inspire confidence with a website that promotes trust:
Identify trust badges that make sense for your audience.

Identify trust badges you would like to display, and create a plan to qualify.

List articles or reviews where you've been mentioned; include the link, logo and date.
Showcase relevant awards you've received.

Select client reviews and testimonials to display.

Make a list of all clients you can mention, then prioritize listing order.
Pick reviews that appeal to your visitors (i.e., large/national businesses or small/local clients).
Verify whether you need clients' permission to list their reviews.
All sites can benefit from an SSL — both in the level of security provided and the positive impression garnered. If you don't already have an SSL installed, get up to speed and get started.
Pro tip: Drop names and impress readers with relevant existing clients from large, national brands to small, local businesses with existing reputations. My best name-dropping client? The gourmet pizzeria down the street. With more than 40 years in business locally, everyone in town knows who they are!
Focus on the customer's perspective
Speak to your readers' needs, and speak to them as an individual — not as one of the masses you hope will become customers. Nail down your unique selling proposition ahead of time to target your ideal audience. Then, convince readers how working with you will make their life better.
Nailing down your business niche ahead of time, and the needs associated with that niche, will help you target your ideal audience.
Focus on your customers:
Review current site language and re-write text to focus on "you," not "us" or "we."
Use personal, targeted language rather than broad, all-encompassing phrases.
Identify actual benefits for the customer once they commit to your product or service.
It's all about customers and their needs. Demonstrate how you can solve for a need, and highlight glowing client testimonials that tell a compelling story.
4. Compel them to take action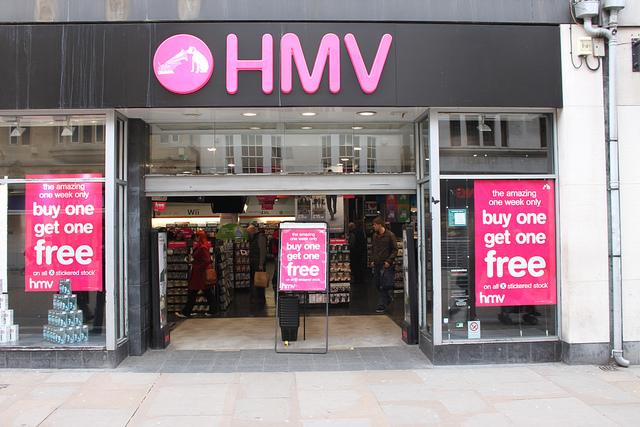 Provide a variety of easy methods to engage and/or take action with these web design tips.
Create a sense of urgency
Nothing inspires action like FOMO (fear of missing out). Limited-time opportunities, sales, coupons, product availability — encourage action sooner rather than later.
When it comes to coupons and sales, consider the following:
Identify coupons that provide value.
Set an expiration date on all coupons.
Set up a schedule to change/rotate/update coupons.
Identify off-site opportunities to post coupons.
Establish sales for holidays or events.
Pro tip: With limited offers, you'll also want to make note of time, product availability and the quantity purchase constraints.
Make it easy for their questions to be answered
Readers have questions. Show them you have answers. Provide a robust Frequently Asked Questions (FAQ) page, and implement these other web design tips:
Ensure that contact information is on all pages, including headers and footers.
Create a contact form.
Identify and implement a live chat tool.
Review/edit your Terms of Use; strip out legalese and use easy-to-understand lingo.
Create a demo video.
Add search functionality to your site.
Pro tip: Beyond the obvious topics, I recommend identifying questions on your FAQ you think readers are too embarrassed to call about for fear of looking stupid or naïve. Answer those first.
Even if your phone number and email are listed, all sites can benefit from a contact form. Plug-ins and embeddable options make it easy. Consider Gravity Forms, JetPack or Google Forms.
Eliminate roadblocks in the selling process
Yes, online shopping is easier than fighting mall crowds, but why make it more painful than it needs to be? Pay attention to small features that make your store easier to navigate and your products easier to evaluate, such as shipping options and costs, return policies and exchange policies.
To further enhance the shopping experience, consider these web design tips:
Provide zoom functionality on product images.
Recommend related products.

Make it easy to sort and display products by:

Include a coupon for the next purchase on the thank you page or order confirmation.
Allow customers to leave reviews and ratings.
Include a progress indicator if the checkout process takes multiple pages.
Provide an option for shoppers to checkout without registering or creating an account.
The easier your site is to navigate, the easier it will be for you to generate new leads and engage with your customers.
How do you measure the success of your website?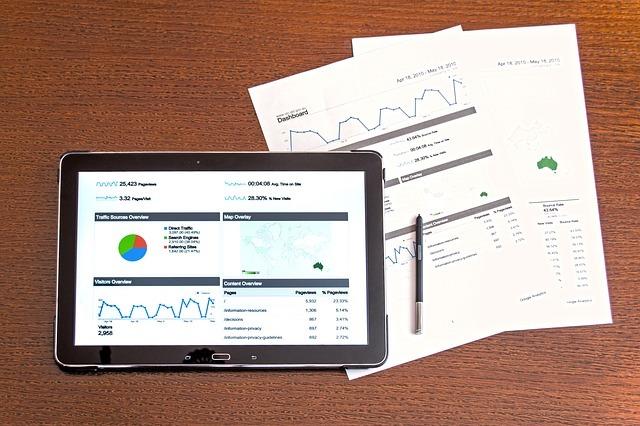 Keeping track of visitor behavior is critical to generating traffic and reaching goals. Identify improvement opportunities by learning as much as possible about your audience and how they navigate through your site.
Google Analytics
Google Analytics provides a wealth of information. There's no good reason not to include a tool that's free, collects data silently in the background, and provides endless opportunities for in-depth analysis.
Withing Google Analytics, here are a few key trends and insights to make note of:
Which pages readers visit (Behavior > Site Content > All Pages)
How readers enter your site (Behavior > Site Content > Landing Pages)
How readers exit your site (Behavior > Site Content > Exit Pages)
Which traffic channels bring visitors to your site (Behavior > Acquisition > All Traffic > Channels)
Which search engines bring visitors to your site (Behavior > Acquisition > All Traffic > Source/Medium)
Which search terms bring visitors to your site (Behavior > Acquisition > Channels > Organic Search)
Which other sources bring visitors to your site (Behavior > Acquisition > All Traffic > Referrals)
Which browsers readers are using (Audience > Technology > Browser & OS)
The distribution of mobile vs. desktop traffic (Audience > Mobile > Devices)
Visitor flow, showing how a typical reader navigates through the pages of your site (Behavior > Behavior Flow)
Need help with the basics? Start with Google Analytics 101.
Heat maps
Use heat maps to visualize how visitors are engaging with your site and which areas of a web page are most frequently scanned by visitors. Through tools such as Crazy Egg, Kissmetrics, Mouseflow and Hotjar, you can learn where visitors are clicking most, how far down the page they scroll before stopping, and where they are coming from in the first place.
Evaluating heat map data leads to changes that can optimize call-to-action placement, streamline page layout/design, maximize image effectiveness, and reduce cart abandonment. These analytical tools can help you create a better user experience, and enjoy higher conversion rates.
Web design tips for success
With these web design tips, you'll be set up for success. Optimizing your website for lead generation might seem like an overwhelming project, but starting off with a plan and checklist is a great way to begin. Check out our free checklist to get started on your strategy, and you'll be generating leads in no time at all!