Have you ever looked at a website that made you immediately wonder "Is this site legit?" Most of us have. Does your website make people ask that question? More than 16 million people were victims of online shopping scams in 2017, a 30-percent increase from 2016. Even though your site is legit and you know it, you need to prove to your customers that your website is safe for them to use. You need to send them trust signals.
Related: How to sell stuff online — A comprehensive guide for ecommerce success
What are trust signals?
A trust signal is anything that gives your customers enough warm fuzzies that they feel comfortable buying from you. There are a wide variety of trust signals that customers look for when they're shopping, so it's imperative that you have the following trust signals on your website.
If you can't establish trust, you might be handing sales to competitors that are already doing these things.
Related: 7 ways to build a website that inspires trust
10 most important trust signals
Make sure your website includes at least the majority of the following trust signals to let your potential customers know you're a legit business:
SSL security protocol.

Secure payments.

Accreditation through professional associations.

Warranty, return, and privacy policy information.

About Us page.

Complete contact information.

Active social media presence .

"Featured on" references and quotes.

User reviews, not just testimonials.

The human element.
Ready to start earning your customer's trust? Let's go!
1. SSL security protocol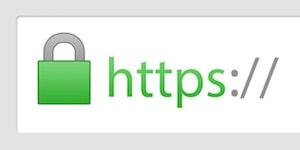 In other words, the "s" in "https://" that's accompanied by a green badge. This signifies to users and Google alike that your site is more secure and adheres to stricter guidelines than those who do not have SSL certificates. In addition, Google Chrome in July began marking websites not secured with SSL as "not secure."
SSL is the ultimate trust signal for your website visitors.
Related: How to choose the right SSL certificate for your business website
2. Secure payments
An SSL certificate does the heavy lifting of encrypting data — including credit card information — sent to and from your website. Some online store and shopping cart programs (including GoDaddy's Online Store) also come with a built-in secure payment system.
If you're using a secure payment service, it's not going too far to put a secure badge on your site.
This trust signal lets your customers know you care about keeping their sensitive data secure.
Related: Do you need SSL encryption if you don't sell anything on your website?
3. Accreditation through professional associations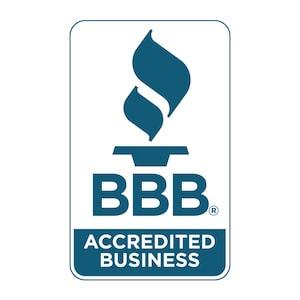 Build trust with website visitors by showcasing your business's accreditation through professional organizations. This includes broad sites such as the Better Business Bureau (BBB) as well as industry-specific associations within your trade. These professional associations are credible, trustworthy third-parties that will add muscle to your own enterprise's credibility factor.
4. Warranty, return and privacy policy information
At some point, you're going to have a customer who has an issue with your product or service. Not only do you need to have crystal clear information about your return/warranty policies, you also need to have these clearly visible on your site.
Nothing seems shadier to a customer than when you try to hide information until after the sale.
Micah Pratt with Business.org has this recommendation: "Put your warranty and privacy policy in the footer of your site. That way the information is visible from every page and a customer will never have trouble finding it if they need it."
Related: Returns and refunds policy templates for online shopping sites
5. About Us page
While you might not see a high click-through rate (CTR) on your About Us page, it sends the trust signal that you're not a nameless, faceless entity out to get money. The more detail and real photos (not stock) you can put here, the better your customers will feel about purchasing from you.
Related: What to include on 5 core website pages
6. Complete contact information
This includes a real phone number, an email address (or form if you're worried about spam), and it's best if you can also include a physical address. Sherry Holub of JVM Design puts it wisely:
"Putting your contact info front and center is a signal to potential customers that you are a legitimate business and you welcome hearing from them."
A quick note about your email address should match your domain similar to owner@myawesomeshop.com, to help signify professionalism.
Related: Why it's time to revisit and revamp your website contact page
7. Active social media presence
You don't need to have every single social media account known to man, but you should at least have a Facebook and/or Twitter. This not only provides another way for customers to reach you, but it also provides a place for consistent engagement to prove you're not some fly-by-night organization.
Related: Beginner's guide to social media for small business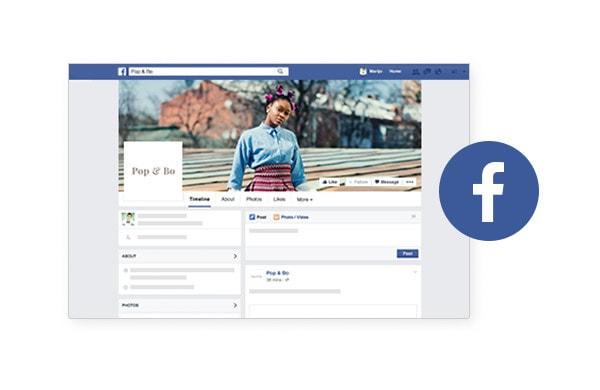 8. 'Featured on' references and quotes
If your business or product has been featured on the local news or another well-respected news site, you should definitely brag about that — either in your header or on your home page and About Us section. Anywhere it will be visible.
9. User reviews, not just testimonials
Customers know you're likely not going to include negative testimonials on your website, which is why it's important to have reviews. You can do this through Facebook, Yelp or other companies that collect user reviews.
Related: 5 ways to encourage your customers to leave reviews
10. The human element
This is one trust signal you cannot forget, and is great advice from Winston Ikekeonwu with Align Academy. With all of the time and money spent to be up to date, Ikekeonwu reminds us to remember that "people buy from people, not brands." While you need to make sure your other trust signals are in place, you can't forget the human element.
Related: 6 ways to connect with your ecommerce customers and humanize your brand
Put trust signals to work for your business
The great thing about this list of trust signals is that they're actionable. Some signals are immediately attainable while others may take a few months to implement. However, if you take the time to implement these strategies on your website, you may start to notice some benefits in the form of increased engagement and higher conversions.