How to sell stuff online: A comprehensive guide for eCommerce success
I'll let you in on a little secret — eCommerce isn't going anywhere. In fact, 96 percent of Americans prefer to shop online. Ninety-six percent! And why not? When you can browse for goods from the comfort of your bed, purchase a product with the click of a button, and expect it to be shipped quickly (and sometimes for free), it's not hard to see why so many shoppers are turning to eCommerce options. Which is why you need to sell stuff online. And if you really want to sell products online, you'll need a solid eCommerce site.
If you're a small business owner or entrepreneur looking to compete with the millions of retailers worldwide, you need to set up an online store.
Whether you're just starting out or already have a brick-and-mortar store, you can sell products online to take your business to the next level. Not sure how to start an online store? We've got you covered. In this comprehensive guide for eCommerce success, we'll touch on everything you need to know to sell stuff online — from the tools you'll need to get started to measuring success after your eCommerce shop is up and running.

Let's go!
Starting an online store — what you need to sell stuff online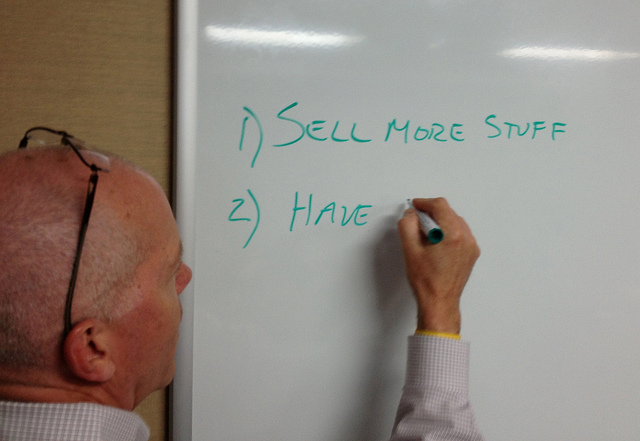 To realize the full potential of your site, and to sell products online, take a few preliminary steps before starting your online store.
1. Get a business license
Do you need a business license to operate an online store and sell stuff online? Short answer — maybe. Like most things in today's world, there are stipulations involved. Your location could dictate the type of license you need, but as a general rule of thumb, even if you're operating out of your own home, you're likely going to need a license to sell stuff online. Do your due diligence and check out your state's regulations before you begin to avoid costly setbacks in the future.
2. Write a business plan
Even if you've already got a brick-and-mortar store, you're going to need to establish a business plan to sell products online. The market is different, and you should be prepared when it comes to starting an online store. Here are a few things to consider moving forward:
Identify your target buyers. For those entrepreneurs who don't already have an established client base, determining your target audience is a big part of starting an online store. Who are your ideal customers? And be specific. Women over the age of 20? Middle-class men with a love for the outdoors?
Casting a wide net doesn't help — determine the qualities you want in an ideal customer and go from there.
Decide on the products you want to sell. Are they different from what you already offer in stores? The same? How are you going to position them online in a way that shows your products are better than your competitors? Be sure to consider both features and benefits. It's great to list what your product is, but don't forget to highlight the pain point it can solve for your customers.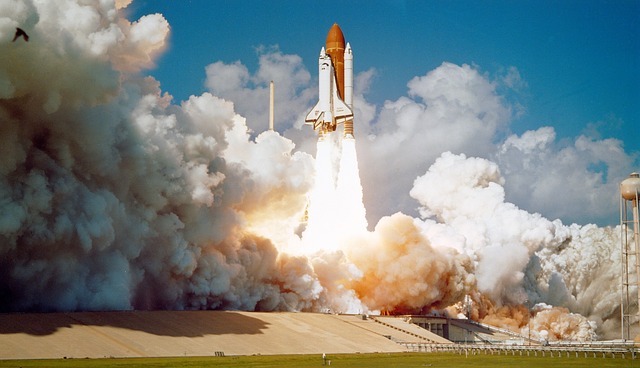 Set a launch date. Give yourself a target for opening your online store. Then, work backward to establish a reasonable timeline for tasks you need to accomplish in the weeks leading up to the big day. As a small business owner, you've already got a ton on your plate — organization is key to get your online venture started without a hitch.
Determine your "why." Beyond the obvious "make money," why do you want to sell stuff online? What is going to drive you to keep moving forward on days when the stress of owning your own business is almost too much to handle? Simon Sinek, author and marketing consultant, says it best in his TED Talk:
"People don't buy what you do, they buy why you do it."
If you don't know why you're in business, then your customers won't, either. And it's hard to sell to uninspired consumers. Nail down your unique selling proposition from the get-go.
Financial projections. More on the technical side of things, you'll want to consider your financial data. If you're a brand-new startup, you might not have as much information to go off of, but you'll want to estimate/establish goals for your future earnings. Prepare yourself for the future with a sales sheet, cash-flow statement, budget analysis and more. Check out these 5 key sections to include in your business plan's financial projections to learn more.
3. Register a domain name
This might seem like a no-brainer since we're talking about an eCommerce business venture, but there are certain tips and tricks you can take advantage of when it comes to establishing your business online.
First, you'll need to acquire a domain name. Generally speaking, you'll want a name that is easy to type, short, memorable and preferably incorporates relevant keywords or your specific location (i.e., BestSushiPhoenix.com). Spend some time researching ideas, and then pitch them to friends and family to see what sticks.
While .com extensions are far and away the most popular domain ending, don't limit yourself to a .com if it means sacrificing the clarity of your name.
There are plenty of new domain extensions perfect for eCommerce. Options like .shop and .store immediately tell shoppers that your website has a shopping element. How's that for instant recognition? In the hustle and bustle of the internet, the faster you can stand out (and be memorable), the better. To sell products online, you need to stand out.
Let's consider this example: Say you're the proud owner of Lush Makeup. You go to register your .com domain, and lo and behold it's already taken. No problem. You can use a different extension to really nail your product and target your audience, such as LushMakeup.store or LushMakeup.shop.
Ready to look for yourself? Try it now:
4. Get a website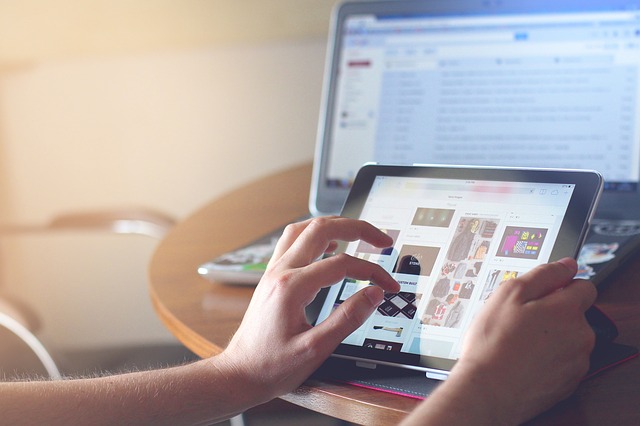 Now that you have a domain name, you'll need a website. Since you want to sell stuff online, look for a website building platform that can process payments, display products, help with cart abandonment and more. We'll discuss the options in-depth below, but two clear eCommerce frontrunners are WordPress with WooCommerce or a site builder with eCommerce functionalities like GoDaddy's GoCentral Online Store.
Platform of choice aside, here are a few must-haves you absolutely need when operating an online store:
Easy-to-use interface
Clear checkout process and cart navigation
Mobile-friendly and responsive
High-resolution product photos
Customer testimonials
Contact page and FAQ
An SSL
Multiple payment options
Easy shipping methods
Clear, easy-to-understand return policy
Links to social profiles
When choosing a site for your online business, make sure you can incorporate these features. Some elements, like an SSL, might not be included up-front with your package (GoCentral includes SSL protection at no additional cost) — but they're still vital to your business. Roughly 29 percent of shoppers worry about their security online, and an SSL certificate will instill the trust they desire (and deserve).
Note: While most platforms include a solution like Stripe for processing payments, you might need to look into a merchant account for your business. Keep this in mind when choosing a solution, as it could mean a trip to your bank.
How to start an online store with GoCentral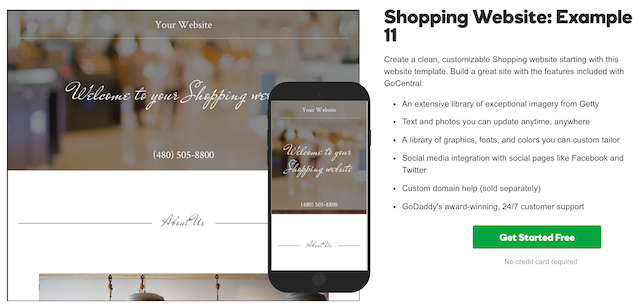 Onto the fun part! It's time to build a website so you can sell stuff online. If you're like most budding entrepreneurs and small business owners, you already have your hands full with the day-to-day tasks associated with running your business. You probably don't have time to learn how to code or spend hours teaching yourself how to navigate the back-end of a content management system (CMS). The good news is, you don't have to.
With GoCentral, you can create a beautiful online store with all the eCommerce bells and whistles — no experience required.
Yes, you read that right. Building with GoCentral is simple. Here's how:
Start your free trial.

Pick your domain name.

Craft a home page.

Add section content.

Configure your store.

Add products.

Add payment info.

Choose shipping methods.

Add contact details.

Add social media.

Preview and publish!
With hundreds of industry-specific themes and professionally designed layouts, you can create an eCommerce site with confidence. Pick from thousands of stunning images or upload your own, and mix-and-match sections with easy swipe-to-style editing. Best part? You can even do all of this from your phone if you're an entrepreneur on the go.
Let's take a closer look at each step for building an online store with GoCentral …
1. Start your free trial
Begin by answering two questions about your business and picking an overall website look. How? Just click through the pre-loaded options on the right. By changing themes, you can see how your home page looks with different colors, fonts and text styles.
2. Pick your domain name
We covered this above. If you've chosen the perfect name, here's where you enter it.
3. Craft a home page
Start by adding an awesome feature photo. Just click Edit at the top middle, select the Header section in the right sidebar, and scroll down to Cover Photo. Upload your own photo (My Images) or look through myriad images in Stock Images. To see how that photo looks in different themes, just click Themes at the top middle and try on your options until one clicks.
4. Add section content
Simply click a section to customize it. Change the headline and description by typing into the boxes on the right. Click on any photos you'd like to replace with one of your own or a stock option. Your changes will be automatically saved.
To add a new section, click on any green plus (+) sign then choose from the list of pre-built modules — Blog, Video, Subscribe and more. Then just add photos and text.
5. Configure your store
Select Manage Store at the top of the screen. Use your dashboard to guide you through the building process — setting up your shop, choosing the payment options you'd like to offer customers, and picking your shipping methods. Let's break it down in the next few steps.
6. Add products
Select Start to add your first product. You can add products one at a time or in batches. Upload up to 10 photos for each product. Add a name, a price and SKU if you like.
7. Add payment info
You can add as many payment methods as you like, including all major credit cards, PayPal and Apple Pay. You can even enable your store to accept snail mail payments.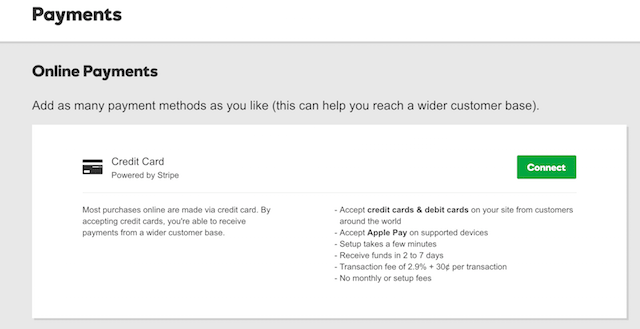 8. Choose shipping methods
GoCentral lets you choose the United States Postal Service (USPS) and/or United Parcel Service (UPS) with these options:
Flat rate per order, which stays the same no matter where it's going.
Weight-based shipping, which calculates fees according to order weight.
Free shipping, which is shown to increase sales.

9. Add contact details
Fill out the pre-built Contact form by choosing from one of five layouts, then adding your details. The form includes a map and directions for stores with locations open to the public.
10. Add social media
Add high-visibility social media icons at the bottom, inserting your Facebook, Twitter, Instagram, Pinterest and YouTube URLs with a few clicks.
11. Preview and publish
Use the green Preview button in the upper right to check out your progress. Click Edit in the upper right to continue tinkering until you're thrilled with your store, and then click Publish.
You're now ready to start selling stuff online!
But what good is a website if it can't evolve with your needs? When you're ready to expand, GoCentral is ready with built-in SEO tools, email marketing integration to help with cart abandonment and newsletters, a business Facebook page and more.
How to start an online store with WordPress and WooCommerce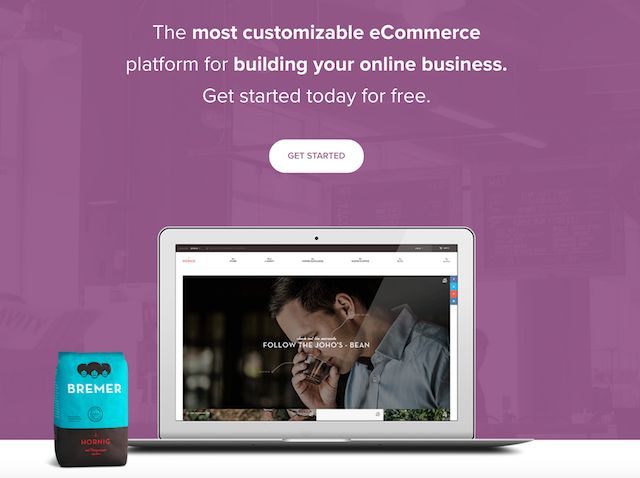 If you're looking for a more robust eCommerce solution without the hassle of learning HTML, then GoDaddy's WordPress Websites might be the option for you. With our Quick Start Wizard, you can be up and running in no time. It simplifies the process by collecting information about your business during the simple setup and then sharing beautiful themes and content based off your industry.
The Quick Start Wizard also comes with a visual page builder, which allows you to drag and drop features onto your site without the complicated HTML, PHP or CSS jargon that usually comes with WordPress.
Plus, there are plenty of additional features for your eCommerce store that you can use to sell products online. With a WordPress Website from GoDaddy, you can do everything from starting a blog to scheduling appointments to accepting multiple payment methods and more. There are thousands of plugins at your fingers, and we manage all the backups for you.
But best of all? The Quick Start Wizard comes with WooCommerce already installed.
WooCommerce
There are endless opportunities for you to fully customize your WordPress site. But when it comes to a store, WooCommerce should be your go-to solution. It's a robust plugin that you use with WordPress to make online shopping a breeze.
You can add extensions to WooCommerce to accomplish pertinent eCommerce needs, such as:
Inventory management
Abandoned cart reminders
Product search
Integration with email marketing
Packing slips and invoices
… and much, much more.
In fact, there are more than 400 WooCommerce extensions available to you. But if you're just starting out, then the base functionality is a nice way to ease into the plugin's potential. Then, once you've tested out a few and determined your needs, check out our favorite WooCommerce extensions you can use to elevate your online store to the next level.
Whether you decide to opt for WordPress or GoCentral, building an eCommerce site is within your reach. And if you want to successfully sell stuff online, you'll have to keep a few things in mind when it comes to fleshing out your site.
How to sell products online: 5 best practices
Now that you understand the basics of how to start an online store, let's dive into some best practices to get the most out of your site.
Create compelling content.

Take captivating product photos.

Include contact information and testimonials.

Use an easy navigation and checkout process.

Link to social media profiles.
We're going to start with the meat and potatoes of your eCommerce site — its content.
1. Create compelling content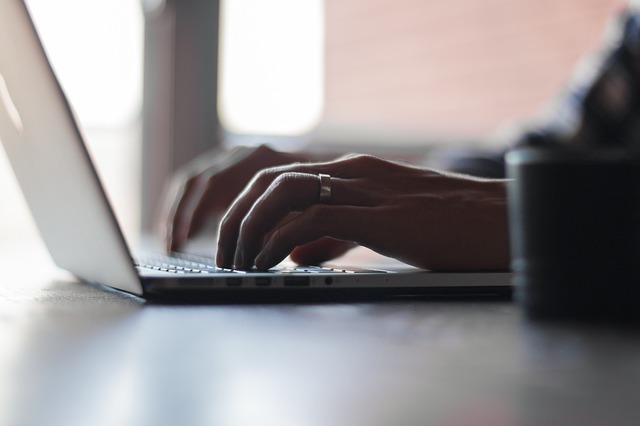 Before you write anything, you'll need to first determine your target audience. We mentioned the importance of this earlier, but it's especially relevant when it comes to crafting your web content. You wouldn't use stuffy, hard-to-comprehend lingo for selling T-shirts to kids, and if you're in the market of selling insurance, you wouldn't lean on humorous language to inspire trust.
Consider your audience to determine your tone, and then start by writing your business story — how did you get here, why are you in business, what matters most to you — and include it in your Home and About Us page. Answering these questions puts a face to your brand and provides incentive that could turn visitors into consumers.
Not sure where to start? Check out our worksheet for content creation. We'll walk you through generating content for your five core pages — Home, About Us, Products/Services, Testimonials and Contact Us.
Then, all you need to do is write up some product descriptions. But remember — there's more to compelling content than listing a bunch of features. Features are things that make up a product (i.e., colors, textures, sizes), and benefits answer the age-old question, "Why would I buy this?"
In other words, benefits define the value of what you're selling to the customer.
Writing web content doesn't have to be difficult. Stay true to your brand, incorporate relevant keywords when applicable, and consider your consumer. And of course, always, always, ALWAYS use relevant calls-to-action.
2. Take captivating product photos
People say a good photo is worth a thousand words — and they're not wrong. Especially when it comes to selling stuff online. Because consumers are missing out on the tangible aspect of shopping, they're relying entirely on your words and images to sell them the product.
Even if you're not a professional photographer, you can take pro product photos with your smartphone.
It's true — all you need is a few key styling tips:
Use natural light when possible.
Focus on the details of your product.
Take photos from multiple angles.
Show them in action.
Use editing tools to give your images an edge.
For the most part, you'll probably want to take your own product pictures. It's perfectly fine to use stock photography on occassion, but you don't want to falsely represent what you offer. If you're going to use stock photography, stick to incorporating them throughout your web content and not as the product images.
3. Include contact information and testimonials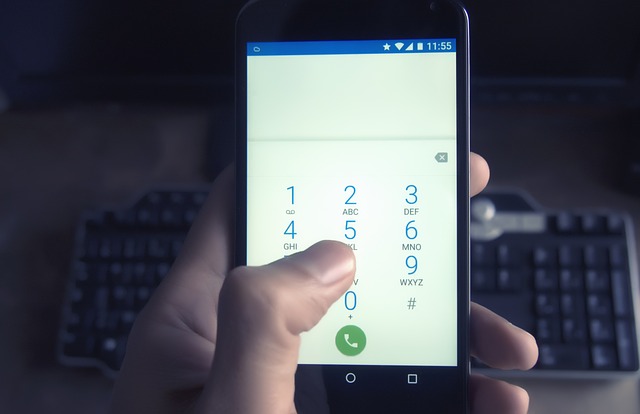 You'll learn all about this in our content creation worksheet, but it's worth highlighting here. Including pertinent contact information, both on a dedicated Contact Us page and throughout your site, is key to creating a seamless shopping experience.
If your customers ever run into issues, you want them to be able to contact you immediately — not get frustrated and abandon the sale altogether. A contact form is a great solution, but make sure your phone number and business hours are visible, too.
In addition to contact information, it's important to display testimonials from your customers. Nowadays, 40 percent of consumers make purchasing decisions after reading just one to three reviews. Customer reviews inspire trust. They show potential buyers that your products actually solve pain points for real people. They're absolutely vital for eCommerce sites, and you can curate them by sending out customer questionnaires.
To generate meaningful, authentic reviews, ask your customers things like:
Why did you buy this product?
What problem were you previously having that's now solved because of this purchase?
How do you use this product?
How do you feel about this product or the business?
How often/when do you use this product?
Be sure to encourage specifics and shy away from yes or no questions. And of course, always make it known that you're going to share their thoughts or secure permission first.
4. Use an easy navigation and checkout process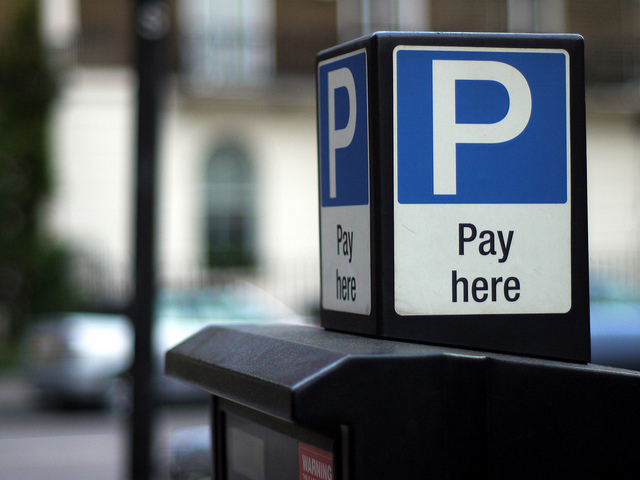 Both WordPress and GoCentral make it easy to design a site with eCommerce in mind. So when you're customizing your layout, incorporating pictures, and crafting compelling content, it's also important to consider how you'll convert visitors to shoppers.
A good web design always considers function before flash.
With eCommerce, this is especially true. Group like products together, make the checkout button easy to find, make your calls-to-action clear, use related products or cross-selling features, and make sure your shopping cart is easy to edit. You'll also want to incorporate any security seals you might have (like a Better Business Bureau or McAfee SECURE seal) to inspire trust with buyers.
Your goal is to make online shopping as smooth as possible. Let's look at some of the inconveniences associated with eCommerce.
While you'll never be able to overcome the complaint associated with touching a product, you can certainly knock out the other major issues with a stellar eCommerce design. Easy or free shipping, ability to return items, speedy delivery, privacy and an attractive site — all things you can do to stand out from the general frustration normally associated with shopping online.
Pro tip: Make sure your site is mobile-friendly and responsive. With 62 percent of smartphone users reaching for their phones to complete purchases, this is one market you don't want to miss.
5. Link to social media profiles
It's no secret that social media is a key factor in a successful eCommerce site. Facebook, Twitter, Pinterest, Snapchat, Instagram — each outlet has millions of users who share content with their following. And if you're able to engage with those people, you could tap into some serious sales.
If you don't already have a platform for your business, start one. And if you're not sure which social platform to choose, go where your customers are.
There's a lot involved with running and maintaining social media accounts, and there aren't enough hours in the day to handle them all, especially if you're just starting out. To make things easier, pick platforms that align with your customer base. Selling art online? You'll like want to tap into the potential in Pinterest. Facebook is a solid choice for almost any business, but maybe you'll want to add Instagram to your repertoire, too.
Across the board, the best thing you can do is engage with your following. Be authentic with your posts, follow other users in your industry, run contests, and comment on photos and posts. When people see the face behind the brand, they're that much more likely to trust in your store.
Future steps
Is your head swimming yet? Take a deep breath. Starting an eCommerce site takes work, and you don't have to tackle it all at once. Move through the above tasks, and then once you're ready, think about implementing these next-level steps.
Email marketing
If you really want to sell stuff online, you'll have to add email marketing to your plans. Email is still one of the most cost-effective forms of marketing — for every dollar you spend, you can expect an ROI of $38. For a startup, there's no better bang for your buck.
Bonus — you can use your website as an email list building machine. Just create an enticing option with a newsletter sign-up or gated content, and you'll have customers lining up to provide you with their email.
Need an email marketing tool? Check out GoDaddy Email Marketing. It's a great way to create beautiful newsletters, integrate your marketing efforts with your online store, and track your success.
SEO
Chances are, if you've been following along with our tips above, you're already well on your way to an SEO-friendly site. But if you want to take it a step further, you can boost your chance of selling stuff online by doing the following:
Research. Pretty simple. What is your audience searching for? What keywords are they using? Do a little research and incorporate those words naturally throughout the text on your pages.
Optimize your metadata. If you're using WordPress, make sure your metadata matches the keywords you've selected. Metadata includes image alt tags, title tags, meta descriptions and more. Try out Yoast to see how easy it is to maintain.
Use relevant headers. With the above-researched keywords. Don't stuff them just for the sake of cramming them — use as needed throughout the copy, in at least one H2 and the title. That's more than enough.
Backlinks. Do what you can to encourage backlinks to your site. Work with other industry professionals? Call them out on your site and ask that they do the same. You can even ask bloggers to review your products.
Paid advertising. You can throw money into the equation and pay for ad space to appear higher on search engine rankings when certain terms are queried. Or, you could try social media advertising.
If you also operate a brick-and-mortar store, you can take steps to boost your local SEO. Claim your Google My Business listing, work with other local business owners, and make yourself known in the community.
Pro tip: Using WooCommerce for your online venture? Then read up on these 8 ways to boost your eCommerce SEO with WooCommerce.
Google Analytics and heat maps
If you want to successfully sell stuff online, you'll have to be able to pivot. There's a chance that your initial take on your website or marketing efforts need to be reworked, and that's OK. The key is using tools like Google Analytics and heat maps to learn how to make adjustments.
With Google Analytics, you can set goals, track new visitors and web traffic, monitor returning visitors/traffic, track goal conversions and more. This kind of data can help you tailor your campaigns to suit your business's needs. All in all, you want to create a site that promotes long-term success — after all, what good is a page that people only visit once?
Heat maps are a great tool for boosting site conversion. Even if you're getting copious amounts of traffic, if your visitors aren't buying, then something isn't working. Use heat maps to see where visitors eyes roam, and then adjust. The last thing you need is a CTA or Buy Now option where no one can see it.
Download the free eBook to learn more
Unlike the physical world where you compete with stores in a five to 10-mile radius (ish), online your potential customers will have endless options at their fingertips. If you want to sell stuff online, you need to stand out. And the only way to do that is by starting an online store that's beautifully crafted, thoughtfully designed and full of amazing content.
Want even more tips for online success? Check out our eBook now, and learn everything from A to Z for building an eCommerce site.