How to start a real estate business in 10 steps
Considering a career in real estate? Your timing couldn't be better. Median home prices were up almost 2.5% by the middle of 2019, according to the National Association of Realtors®. If you've got an entrepreneurial mindset and an eye for beauty, learning how to start a real estate business of your own could be a wise investment.
And you're in the right place to do just that.
This ultimate guide to getting started in real estate will cover everything you need to hit the ground running and to create a long-term plan for success.
How to start a real estate business in 10 steps
From initial planning to launch to ongoing development, plus the tools and techniques that will help you achieve your long-term goals, here are the 10 steps we're going to cover to help you get started in the real estate industry:
Then we'll cover some tips for success and pitfalls to avoid.
But first …
Why consider a real estate business?
There are so many types of businesses you can open, so why consider a real estate business?
Real estate businesses offer the opportunity for diversification.
From sales to investment and affiliated services like title companies to niche markets, you'll find a variety of ways to get started in the world of real estate.
Real estate businesses offer a chance for high-potential upside with low cost.
It is possible to start your career in real estate with relatively low overhead and to work your way up in the industry, even without an extensive background.
Real estate is an industry that gives you a variety of ways to respond to market conditions.
Unlike retail, where a product can become obsolete overnight, or food and hospitality, where one bad review can sink you, real estate professionals can ride the waves of market ups and downs by adjusting their marketing or their company's focus.
So, without further ado, here are 10 key steps to consider if you are interested in how to get started in real estate.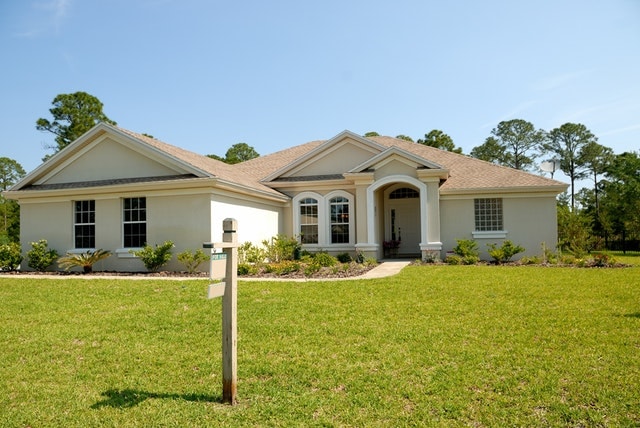 1. Do your pre-planning
Before diving head-first into real estate or any type of venture, it's vital to plan for success.
Create a business plan
Among your first steps should be doing some market research and creating a business plan.
It is important to understand both where you stand financially and where you need to be to successfully launch your business.
You'll also need to focus on how you will sustain yourself personally over the life of your business. One of the main reasons businesses fail is that the owner does not have sufficient income to sustain him or herself during the early years.
Research licensing requirements
Pre-planning for a career in real estate may also involve a number of legal and educational hurdles, starting with earning a real estate license. And because many states require you to hold a real estate agent's sales license for a number of years before you can hold a broker's license, if you plan to supervise your brokerage transactions, you might need to start your education early.
Alternatively, you can hire a real estate broker and hand off supervision of the day-to-day transactional aspects of the business.
In this case, you will need to ensure you are hiring a highly qualified broker who is able to juggle the responsibilities of supervising multiple agents and transactions. You will also need to consider how you will effectively supervise your managing broker, especially if you don't have deep industry knowledge.
Take care of legal issues
Finally, there will be a number of legal aspects involved in launching your business.
For example, you may need to file for a business license with your state or local authorities. And you'll need to determine how to designate your firm as a business entity, whether as an LLC, S-Corp or C-Corp. These are questions to explore with both your legal advisor and your financial advisor, to understand how they affect you and your own personal financial and legal liability.
If you are thinking of going into business with a partner, you will also need to delineate in writing how you will share responsibilities, costs, profits and losses within the business.
You will need to create a partnership agreement that outlines the rights and responsibilities of both partners, including exit strategies should one or both of you decide to leave the business at some point.
Related: The best business plan templates and what to include in your own
2. Find a mentor
One of the most important things you can do as you create your company is to find a mentor who can provide advice, guidance and connections as you launch.
A great mentor can make the difference between success and failure, since they will be able to help you see ahead and avoid costly and potentially destructive mistakes.
In addition, your mentor will know a variety of people in the real estate business and will be able to provide connections you will need at an early stage. He or she may be able to introduce you to some of the professionals who can help during pre-planning, including financial and legal advisors and consultants and strategists.
Moreover, a good mentor will be there for you over the long haul, allowing you to seek out help and advice when needed to face challenges that will inevitably crop up. Because they have been where you are, they know how to handle everything from managing difficult employees to problem clients, and from market downturns to tax strategies.
One proven way you can optimize the power of mentorship is with an informal "board of directors" or "kitchen cabinet."
This would involve connecting with and seeking advice from a variety of people, each of whom serves a separate function. You might consider this your accountability mastermind group.
For instance, you might know a real estate professional, a social media influencer, a financial advisor and a marketing guru. Seeking advice from all of them collectively at times — or from each of them individually at other times — will help you gain greater wisdom and perspective.
Related: Finding a mentor — Where to look and what to look for
3. Choose an entry point
Once you have a sense of the type of business you want to start and the preparation and resources you need to start it, you'll need to choose an entry point into the market.
Perhaps you'll want to start out as a real estate sales agent and build your way up to running your own brokerage business. Perhaps you have the financing to move directly into an ownership position. Perhaps you'll finance a growing business through real estate investment.
You might want to enter the market in a narrow niche and expand your service offerings.
This is often a good way to gain expertise and to make a name for yourself, as you align yourself with a specific client base or a specific type of transaction. Later, you can use this base as the foundation for growth and take on additional responsibilities and develop different types of client services.
Remember, there are a variety of entry points to choose from. Maybe you want to start with small starter homes and work your way up to luxury estates. You might want to work with a narrow niche, like military families or first-time homebuyers, and move into a more general brokerage model.
You could also get into real estate investing in a small way — through wholesaling for instance — then start flipping properties and eventually build a long-term investment portfolio.
It's important to remember that your business will grow over time.
Patience is your friend in this regard, as it allows you to ride out short-term ups and downs and consider the long-term impact of your decisions.
In addition, taking a long view of your business enables you to learn as you go and to tweak your business plan in response to market realities that will reveal themselves over time.
Related: How to start a real estate investment company
4. Brand yourself
One of the most effective and rewarding elements of starting your own business is the opportunity it provides to brand yourself and your company. Branding is more than just the appearance of your letterhead or the type of font you use, though it encompasses both.
Branding is all about the message you want to convey to the public, to clients and to colleagues, and the ways that you communicate that message consistently over time.
Your theme / tagline
The first thing to consider when developing your brand is your central theme or motto.
Choose a phrase or slogan that speaks to your most deeply held beliefs about yourself and your business.
You may or may not choose to use this motto on your marketing materials, but it is good to define it for yourself and for the others in your company, as it will provide guidance for the branding elements you consider.
Your name
Will you be using your own name, a separate business name or a combination of both for your real estate brand? As you work through your options, be sure to check the availability of the corresponding domain name.
Go ahead, give it a try:
Your domain name will serve as the digital address for your website (more on that below), as well as the anchor for your professional email address, so it's important to secure the right domain early in the process of starting a real estate business.
Related: Collection of resources for naming a business
Branding assets
You will want a logo, a color scheme, a font, and an overall "look" for your company and its marketing materials.
As you develop your brand identity, create a brand guide to record all of these elements and easily communicate them to employees and to the content creators you may work with on occasion.
Consider how other artistic elements can help you create a sense of your brand.
There may be a particular feeling that you associate with your business — tranquility, comfort, excitement — that can be evoked in your branding. Look at photos. Listen to music. Try to connect with an abstract sense of your brand identity then communicate it in concrete ways.
Face of your brand
Finally, consider who will be the face of your brand.
If you are that face, make sure you have good headshots that make people want to work with you. You will want a number of different types of headshots in different settings — some in a studio, some outside, some formal and some casual. (Here are some Photoshop touch-up pointers for your headshots.)
You can use these in different places and at different times to communicate your company's message in a more personal way.
Related: Collection of resources for building a brand 
5. Build a website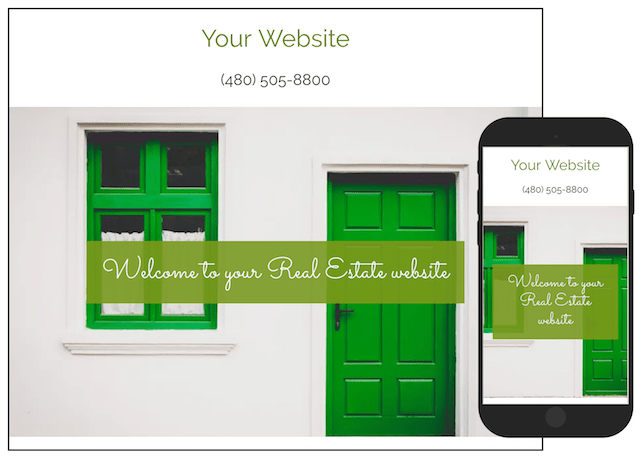 At one time, building a website required tremendous time, effort and a highly specialized knowledge base. Now, however, technology has advanced to create website builders anyone can use to get a beautifully designed website up and running in a short time.
Consider your goals for your website
It's important to have specific goals for your real estate website in mind before you begin the actual creation process. Some things to consider include:
Do you want it to give extensive information about you and your company or do you want it to be a smaller platform that drives traffic to you, like a landing page?
Do you want to host other content, like blogs or vlogs?
Do you want to integrate IDX home search for potential clients?
Do you want to capture email addresses and phone numbers from site visitors — or require that information in order to allow access to some parts of the site?
All of these will make a difference in the way your site should be laid out and will function.
Brand your website
When you are building your website, make sure it conveys the feelings and emotions you identified in your branding process.
Use the colors, fonts, logo and headshots you selected and produced. You might also look for royalty-free, high resolution photography to better convey your brand's identity. Visitors don't want to look at a wall of text — photos and images help keep them engaged.
Related: How to use a stock photo 8 different ways
Consider analytics when you are choosing a website provider
You will need access to ongoing statistical analysis of your website's visitors, performance and other metrics. These will help you understand when people are using your site, what they are using it for, how long they are staying, and who they are.
This information, in turn, will help you tweak the site in order to keep improving those numbers.
Be sure to explore the many options available from a platform like GoDaddy's Website Builder for more ideas on design, function and growth.
Related: How to plan a website 
6. Create a content strategy
Where do you go for information about a new store or restaurant in your town? Where do you research hotels for an upcoming trip? How do you learn about the reputation of a local professional or service provider?
Websites, social media, blogs and videos are essential to providing the types of information we use every day.
They will be just as essential in helping you communicate with potential clients and customers.
Develop yourself as a thought leader
To effectively communicate with your potential audience, you will need to make yourself something of an influencer in your space.
Fortunately, real estate is one area in which content strategies have been slow to develop, due in part to the older business models still used by many agents, and to the fact that the industry is made up of older agents in general. In fact, a recent study found that only 11 percent of agents have a blog.
So good news: There's a lot of digital space for you to fill.
Create and showcase valuable content on a blog
Create core content — like a blog, vlog or podcast — to share your expertise with clients and potential clients in your market and beyond.
Remember, in real estate there are many opportunities to share referrals with professionals in other markets, so don't limit yourself to just your local market when creating and promoting your content.
Related: How to start a blog
Get active on social media
Maintain an active and effective social media strategy to promote your own content and drive traffic to it.
You don't have to be on all of the social media platforms — choose one or two and add new content consistently. Be sure and use beautiful images, videos and other visual elements to make your posts more exciting.
Related: How to increase Instagram engagement for your real estate company
Use your website as your home for great content
Finally, house your content on your beautifully designed website, creating a hub of information for potential clients seeking your expertise.
Use your website to then drive site visitors to your social media or video channels, and vice versa. In doing so, you create a virtual cycle of content and promotion that keeps people involved with the ideas and expertise you're sharing.
Related: Attract house hunters with these real estate blog ideas
7. Gather stats and testimonials
Starting early on, make it a habit to ask for follow up ratings, and testimonials from satisfied clients you work with.
Keep track of statistics for your transactions, including the number of days on market (DOM) for homes you sell. Compare these statistics to the market average in your area and look for the ways your company is beating other service providers in the area.
Use the statistics and testimonials you gather throughout your marketing materials and content platforms.
Add a testimonials page to your website
Include testimonials from happy clients regularly in social media posts. Create infographics of your positive statistics and share them on social media as well.
You can even incorporate a particularly impressive stat in your overall marketing messaging in order to communicate your expertise.
This type of content is more convincing for many potential clients than anything you say about yourself, because it represents an objective assessment of your company and the service you provide.
That can go a long way in helping you win new clients and impress potential colleagues and referral partners.
Related: How to ask for testimonials and reviews from your clients
8. Create a financing plan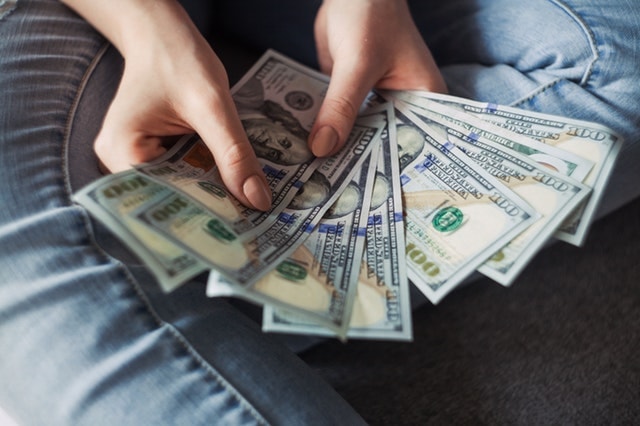 As you grow, you will need additional financing to help you reach some of your larger, long-term goals. Work with a financial planner or a mentor to strategize financing for some of your bigger projects.
One of the big advantages of a career in real estate is the opportunity it provides for you to combine facilities requirements with investment opportunities.
For example, if you need a new office, you may want to purchase a home or other space to house your company rather than renting from someone else. Thus, you not only get the office space you need, you also add to your own investment portfolio.
Purchase a duplex, triplex or quad and rent out the other units to other businesses or to affiliated business partners for even more return on investment (ROI).
This type of long-term thinking about your infrastructure needs can help you use equity-building and appreciation as part of your business's financial planning.
Related: 10 small business funding options — from angel investments to traditional loans
9. Invest in tech
Technology is the cornerstone of many real estate companies' plans in the current market.
Indeed, some real estate companies have re-styled themselves as tech companies. This is because the technology that runs large property search portals, customer relationship management (CRM) systems, and even the blockchain technology that is becoming such a cutting-edge part of real estate transactions provides extensive opportunities for innovation and differentiation.
Whether you develop your own proprietary technology or use existing systems, a solid plan for incorporating technology into your real estate business is essential for serving clients and recruiting talented agents to work in your company.
Transaction coordination systems, client communication, and many other elements of your day-to-day business operations are dependent on access to the latest technology.
Moreover, you'll need to ensure you integrate excellent business management platforms to track expenses and revenue and to handle all the tasks necessary to effectively and profitably run a business.
Keeping an eye on the bottom line every day is essential for growth and helps you be as responsive as possible to market shifts.
Many real estate businesses are developing their own in-house tech in order to ensure that it is fully customized for the way they and their employees like to work.
If you decide to go this route, make sure that you have a good reason for doing so and a reasonable idea of what a successful outcome looks like. You might then consider whether licensing your proprietary technology to other companies is a move to consider, or whether you want to keep it exclusive to your company.
Related: How to choose the best real estate management system
10. Keep learning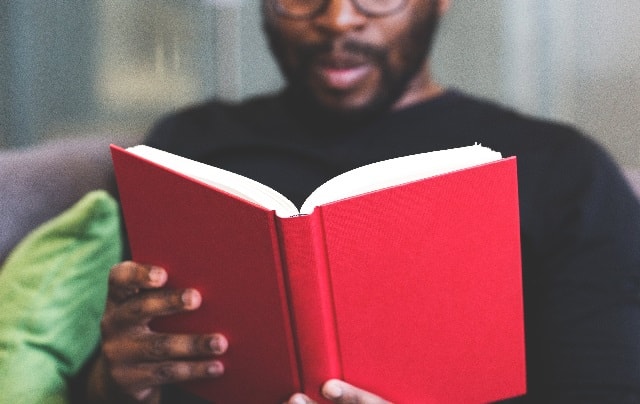 One of the best things about a career in real estate is that there's always something new to learn.
Master one niche and grow into another
From the day you first explore how to start a real estate business to the day when you expand that business into a larger entity, you'll be gaining new knowledge and insight with each transaction and client interaction.
If you become an expert in one niche, there are dozens of others to take on.
If you become a great listing agent, you can then aim to learn more about buyers. If you're an exceptional broker, you will probably want to expand into investment as a way to build long-term wealth and a hedge against market adjustments.
Take advantage of continuing education
In addition, the real estate industry offers a variety of ways to learn the business. Certifications and designations abound, and can help you increase your knowledge and develop competencies that will make you more marketable to potential clients.
Almost every association offers a variety of classes to improve your skills.
There are a number of private conferences and conventions each year where you can hear the latest industry thinking and listen to accomplished speakers talk strategy.
Should you decide that you want to get a higher level of expertise, you might pursue additional education at a local or online college. You can take classes in the financial side of your business — accounting, finance or bookkeeping — or improve your outreach skills with classes in marketing, communications and public relations.
You might also want to learn more about the legal and contractual elements of real estate transactions, or pursue an MBA for a broad understanding of business.
Tips for success when starting a real estate business
Real estate is a highly competitive industry — use these tips to gain an edge.
Communication is key
Whether you're communicating with clients throughout their transaction or with your staff each day, you need to become an effective and consistent communicator. Cultivate the ability to communicate equally effectively in writing and in person for maximum efficiency.
Related: 5 effective communication tips for leaders
Understand and discuss the impact of your work life on your home life
You will be far more effective in your career if you and your spouse or partner are happy at home.
If your spouse becomes part of the business, make sure your work together is not taking a toll on your life at home. If your spouse is not part of the business, ensure you are spending adequate time with your family so that resentments don't grow.
Related: Clear your calendar for family time
Learn how to better manage stress
Building a business is an exciting adventure, but it can also be stressful.
It is essential to find ways to manage your stress and keep yourself moving forward effectively. Meditation, counseling and exercise are all good ways to ensure you stay on an even keel and maintain your emotional balance.
Related: How to deal with business stress (while improving profits) 
Stay motivated
Find an aspect of the real estate industry that gets you excited to get up and get to work each day.
If you don't love sales, focus more on the investment side. You may find that buy and holds don't get your juices flowing, but fix and flips definitely do.
The beauty of a career in real estate is that it offers you so many different ways to create and build a business, so you're sure to find an area of the industry to love.
Related: Find your purpose and outsource the rest 
Pitfalls to avoid
Like in any industry, you'll want to avoid some common mistakes in the real estate field.
Avoid the temptation to do things on a handshake or with a verbal agreement
You will no doubt meet people who you like and trust, and you'll want to do business with them. There may even be a temptation to represent a client without an agreement, or you may want to enter into an investment with a colleague, knowing he or she will contribute in some way at some point down the road.
In reality, plans change and people can disappoint you when they fail to live up to their part of an informal pact.
Put everything in writing and no one will be in any doubt what their expectations and responsibilities are.
Keep your emotions in check
Be careful to preserve positive relationships with colleagues, employees and mentors.
A momentary disagreement can cause you to say things you regret. An opportunity to do a lucrative deal can cause you to act in ways that are out of character. A temporary feeling of betrayal can lead to unduly actions that have long-term consequences.
Be careful to act with integrity in all that you do and, if in doubt, take a night to "sleep on it" before shooting off an angry email or making a snappish comment.
You never know when you might need that relationship again.
The mentor who helped and promoted you can also undermine you. The employee who works for you today could become a successful rival down the road.
You will rarely regret what you didn't say or the angry action you didn't take; you may regret lashing out on impulse.
Don't overextend yourself
Be careful of leaving yourself overextended with no exit strategy.
There will be times when an investment opportunity comes along that seems like a sure thing. Other times, it will be a totally necessary upgrade to the office.
It may be tempting to overextend yourself financially, believing that profitability will result in time to get you back on a solid financial footing.
It is important to remember that things can change quickly in the real estate industry.
Hot markets can suddenly cool, financing can fall through, and people can fail to do today what they said they would do yesterday.
If you've gone too far out on a limb without a plan B, you could find yourself needing rescue. Always make a provisional plan just in case things don't work out the way you thought they would.
Have a plan to start a real estate business? Time to get to work!
Hopefully this guide has helped you think through how to get started in real estate and begin the business of your dreams.
You've started doing some research and planning, put together some experienced advisors, and created a vision of what you want to achieve. Now it's time to move forward.
Every day, take positive steps to put your action plan into place.
Whether you research, strategize, work on a vision board, or implement goal-setting strategies, make some forward motion to learn, promote and grow your business.
The people who never get off the ground are the ones who rest on their laurels, thinking that it is enough to pass the licensure test or finalize the LLC and the world will beat a path to their door. In reality, knowing how to start a real estate business and actually building one are two different things, and the latter requires constant effort and forward momentum.
Sound hard? It is. But the rewards are fabulous.
This article includes content originally published on the GoDaddy blog by the following authors: Cate Barker and Antonio Coleman.