Sell wares for outdoor living areas? How to attract and convert more local customers
With winter in the rearview mirror and spring upon us, it's the busy season for those who sell wares for outdoor living areas. As a business owner, you understand the cyclical nature of the industry and the importance of succeeding during this critical time of the year.
Your company depends on its ability to attract, convert, and retain local customers. So let's look at some online and offline strategies for how your brick-and-mortar outdoor living business can dominate your local market.
Online strategies to increase local business
As technology becomes increasingly integrated into our daily lives, it places more pressure on small businesses to develop an online presence — even outdoor living businesses that only sell locally through a brick-and-mortar location.
Creating a website, operating social media profiles, optimizing your digital assets for search engines, and developing an email marketing strategy are all important tactics that can help you attract and retain local customers.
Build a website
Creating a website is the first step for outdoor living businesses trying to increase their local customer base. In fact, a study from Retail Dive found that 67 percent of customers conduct online research for a product before they ever step foot in a store. If you don't have a website for your business, these interested consumers are going to find their way to a competitor that does.
Simply put, customers expect every business to have a website and failure to meet this expectation can raise questions about the legitimacy of your business.
A website isn't just a way for consumers to gather basic information about your business. It's an invaluable marketing channel that can be used to attract, convert, and retain customers. For instance, you can feature high-quality photos and detailed descriptions of your inventory on individual product pages. This can help you communicate the features of a product and provide consumers with valuable information that help them decide to buy.
Plus, potential customers can browse your inventory online 24/7 to see what products you have available, and visit your store when they are ready to make a purchase.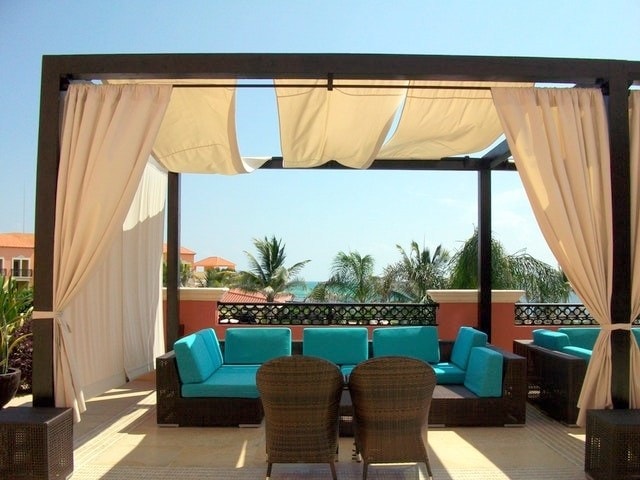 Go to your target audience
Creating a website is important, but so is developing a presence wherever your target audience spends its time. It can take months to drive consistent traffic to your website. However, if you build a presence in the communication channels your potential customers are already using, you can see immediate results.
Most people use Google, Yelp, Foursquare or Facebook to collect information about local businesses. If you want an easy solution for creating a presence on these platforms, try GoDaddy's Local Business Listings.
After creating profiles on these local business directories, you then need to optimize your listings. This includes adding photos, writing creative and SEO-friendly descriptions, posting frequently, and encouraging customers to leave positive reviews.
Use email marketing strategically
Email is an incredible communication tool for local businesses. Whether you're nurturing leads, running a sales campaign or re-engaging past customers, email gives you an effective way to reach your audience.
When building email marketing campaigns, strive to make them as personalized as possible.
Because email is a one-to-one communication channel, it's important to use the contact's name and other specific details to create a custom experience.
Editor's note: GoDaddy Email Marketing is a great solution that allows you to create beautiful, targeted campaigns in no time.
Offline strategies to increase local business
Understanding your consumers' decision-making process is a crucial aspect of effectively marketing your company. And when it comes to the patio and outdoor living industry, customers tend to purchase from local brick-and-mortar locations.
This means that consumers will typically visit your store in person before they decide to purchase a product. Use these offline strategies to increase and convert local customers.
Create staged outdoor living areas
Whether you sell patio furniture, stone pavers or outdoor kitchen appliances, you can use staging to help drive sales.
When consumers see a staged environment, it helps them envision how that product could look in their own outdoor space, and it also lets them test its functionality.
For instance, a business that sells outdoor lounge chairs can have beautiful photos online with glowing reviews, but until customers sit in the chairs, they'll never know how comfortable or truly functional they are.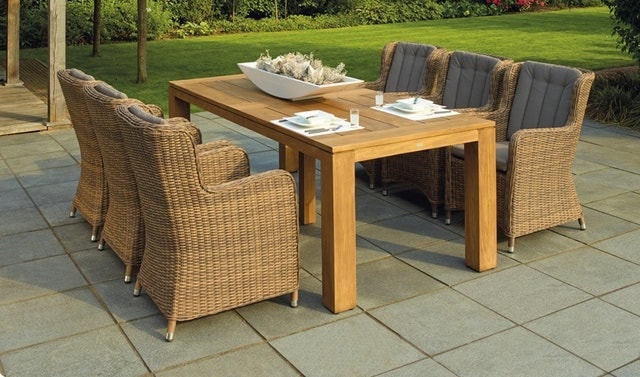 Train your staff well
Before websites were around, local businesses lived and died by their staff. Unfortunately, few small businesses today devote the time and resources needed to effectively train and educate their employees.
If you want to improve sales of your products, make sure your staff is educated on:
The benefits and features of all your products
How to execute general outdoor projects that relate to your business
Effective sales and customer service strategies
How to add a touch of personalization to meet each customer's unique outdoor needs
Home Depot is a great example of a company in this space that emphasizes staff training and knowledge. Its employees' dedication to customer service and ability to answer most home improvement questions are primary reasons people go back again and again.
Be active in the community
Roughly 82 percent of consumers consider corporate social responsibility an important factor in their decision to purchase from a business. Community activism increases brand awareness and positive public sentiment, which can help you drive more local customers to your business.
Consider joining your Chamber of Commerce, sponsoring a community event, or providing free products for a charity raffle.
By donating a little time, energy and resources, you can see a positive return in the form of brand equity and awareness.
Outdoor living areas, online and offline
For a company to succeed in the outdoor living industry, it cannot rely solely on online or offline strategies — it has to do both.
The products and photos on your website should match what's available at your brick-and-mortar store. The community event you're hosting should be promoted on your digital channels. Your email promotions should be featured prominently when customers visit your business. In other words, businesses that sell wares for outdoor living areas need to use online and offline strategies in tandem to drive more local business.